My kids are back in school, y'all. You know what that means? I've been able to catch up on so much work and I've even had time to play in the kitchen. So…I decided to whip up a batch of these Cinnamon Sugared Almonds.
With the kids home for the summer, we were busy playing in the pool and enjoying summer so much, that I didn't spend nearly enough time cooking. But now that they are back in school, I'm hopeful that I'll have more free time in the kitchen to experiment – and eat.
Cinnamon Sugared Almonds, anyone?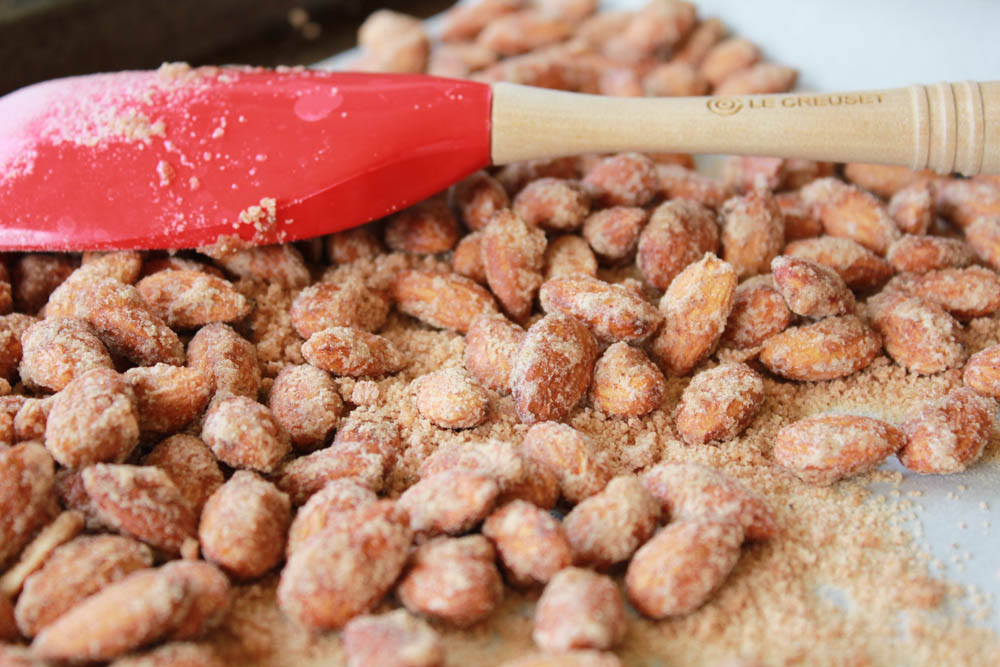 Today's post actually reminds me of walking in the mall during the holidays. As soon as November hits, there is always a vendor in our local mall that sets up shop and makes all kinds of nuts covered in cinnamon, and sugar, and nutmeg, and whatever other spices he uses. As soon as you walk through the doors of the mall, the aroma of fresh nuts smothered in all kinds of goodness kindly smacks you right in the face. And after being smacked in the face with the aroma of cinnamon, nutmeg, ginger and sugar…you can't help but to stop in and buy some.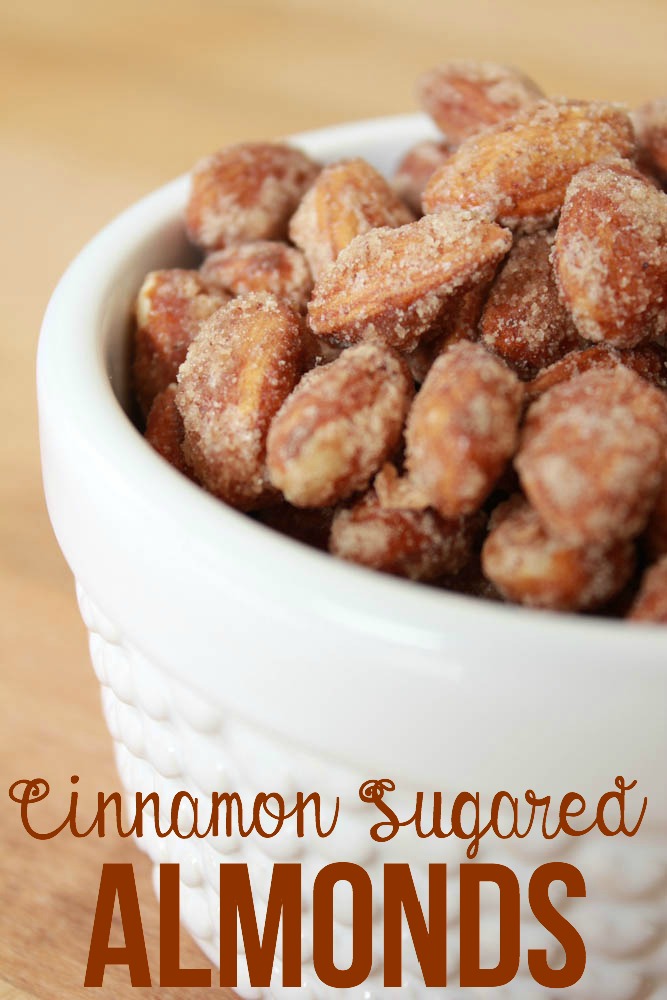 Cinnamon Sugared Almonds
Since it's not quite November (by the way, how is it already August), I decided to make my own. And y'all, I spent two days in the kitchen trying to get Cinnamon Sugared Almonds right. Two days, and two huge bags of almonds. In my mind, something that tasted this good required more than five ingredients and much more technique than it actually required. Finally, on my third try, I got it right. Like they say, third time is a charm.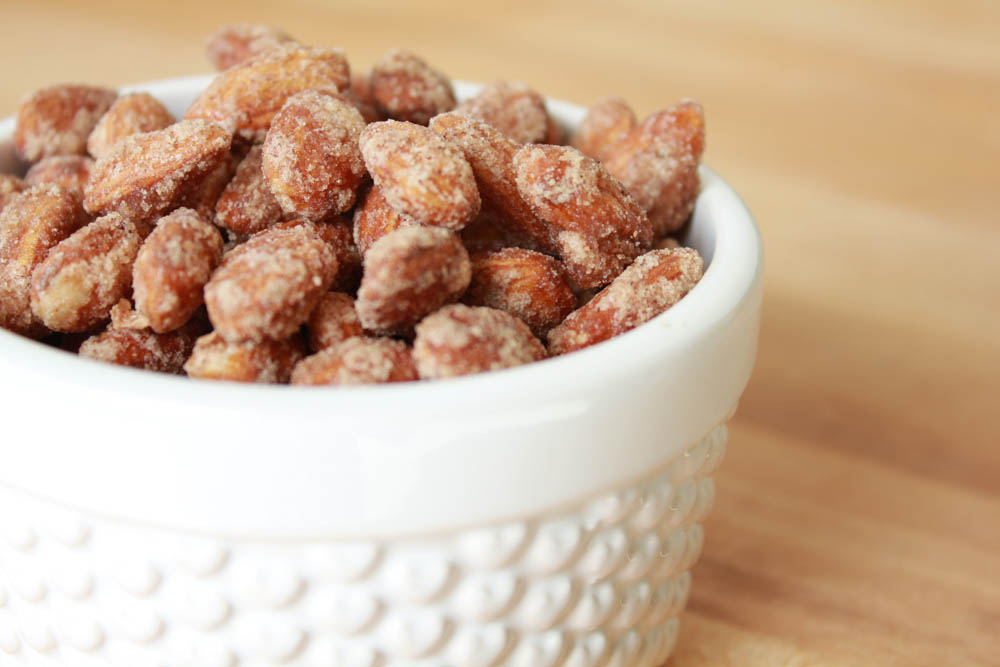 Making these Cinnamon Sugared Almonds is one of those experiences in the kitchen that you don't want to rush. Enjoy it. As soon as you open the cinnamon jar, the party for your senses begins. If you could have heard the commentary going on in my head, y'all.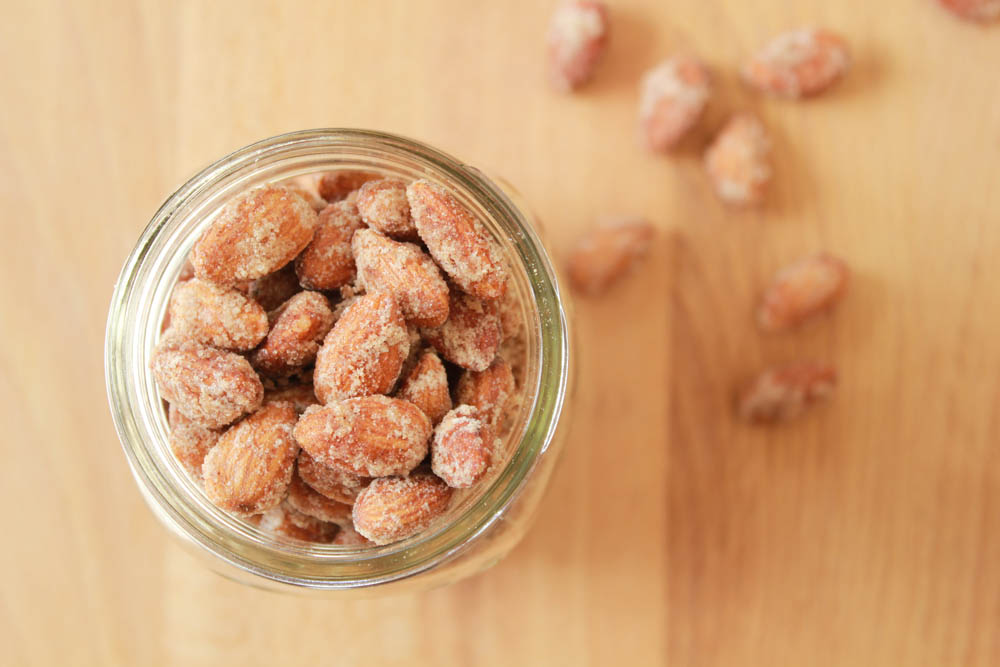 As soon as my boys walked in the door from school, they knew something special was awaiting them. The aroma that fills the air as all the ingredients become one is a treat all on its own.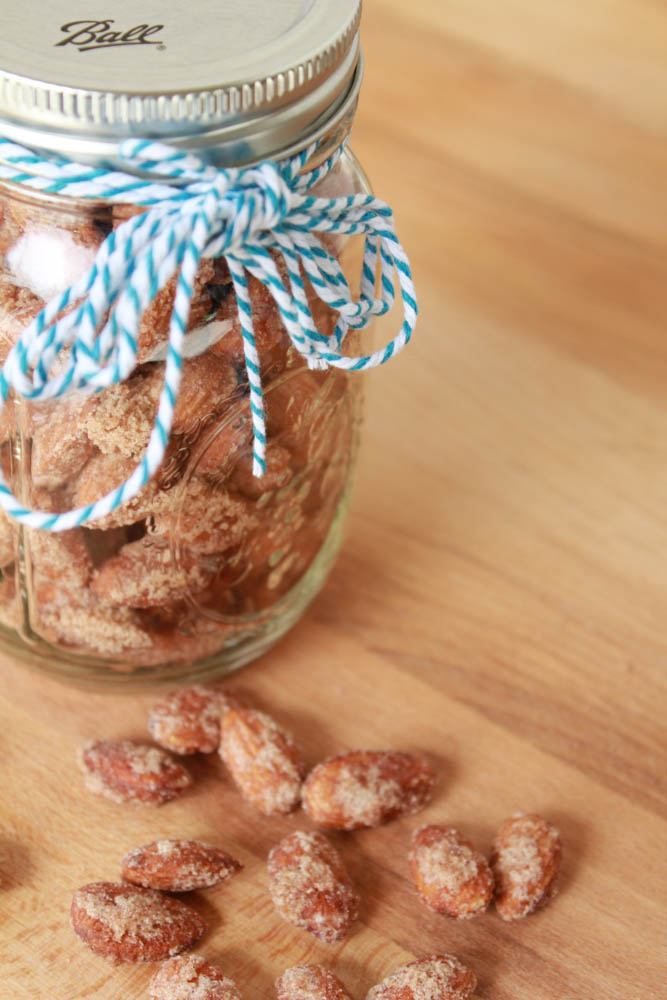 I'm really in love with candied almonds. They're absolutely perfect and just the way I like them. Not too sweet where it tastes like a big 'ole blob of candy, but sweet enough and the almond flavor still shines though.
I think this would be a perfect way to let someone know you are thinking about them. Your child's teacher, co-workers, spouse, etc. It's just a really nice gesture. It doesn't hurt that they taste flippin' amazing either.
Cinnamon Sugared Almonds Recipe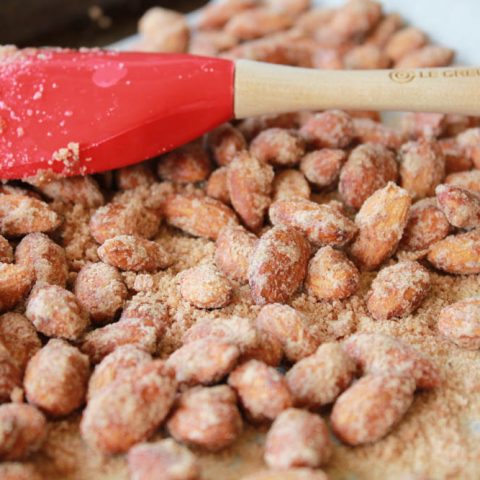 Cinnamon Sugared Almonds
Nothing screams the holidays like decadent candied nuts. These Cinnamon Sugared Almonds have been covered in cinnamon and sugar, and are a delight to the taste buds.
Ingredients
3 cups raw whole almonds
1 cup sugar
1/2 tbsp cinnamon
just a sprinkle of nutmeg
1/4 cup water
Instructions
Prepare a large cookie sheet or pan with parchment paper; set aside.
In a large skillet over medium-high heat, combine sugar, cinnamon, nutmeg and water until the ingredients are combined and the sugar has dissolved.
Slowly add almonds to the mixture and stir, making sure to completely coat all the almonds with the mixture. You want to make sure you stir constantly so that the almonds are evenly coated.
After a couple minutes of stirring, you will notice the syrupy mixture starting to get thicker; this is a good sign. Don't stop stirring though. Keep going. At about the 5 minute mark, the sugar will begin to crystallize and look almost like a sandy consistency. This is good. Once the sugar has crystallized, you can remove from heat.
Carefully place almonds on prepared parchment paper and allow to cool before serving.
Notes
Once you place the almonds into the sugar mixture, do not stop stirring until it has reached the sandy texture.
Nutrition Information:
Yield:

6
Serving Size:

1/2 cup
Amount Per Serving:
Calories:

545
Total Fat:

36g
Saturated Fat:

3g
Trans Fat:

0g
Unsaturated Fat:

32g
Cholesterol:

0mg
Sodium:

344mg
Carbohydrates:

49g
Fiber:

8g
Sugar:

37g
Protein:

15g
Don't forget to pin these homemade Cinnamon Sugared Almonds to one of your favorite Pinterest boards!

I've got some other goodies I'm working on in the kitchen that I can't wait to share! What is your favorite kind of nut?