This is a partnered post with Jif. As always, all thoughts and opinions are my own.
It's that time of the year when the temperature begins to drop, the leaves begin to change colors, and the beloved pumpkin begins to make its way into all your favorite foods.
I usually don't succumb to peer pressure, but food makes me excited, y'all!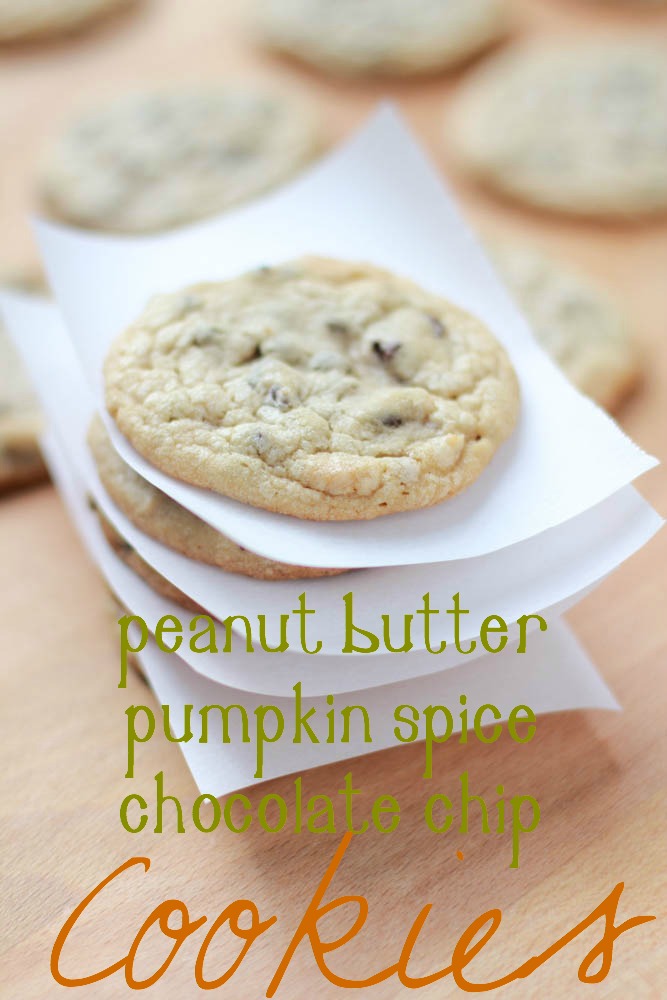 These cookies make me excited! They're so ridiculously easy to make and they taste absolutely delicious. It's just your basic chocolate chip cookie recipe, but with a special surprise ingredient.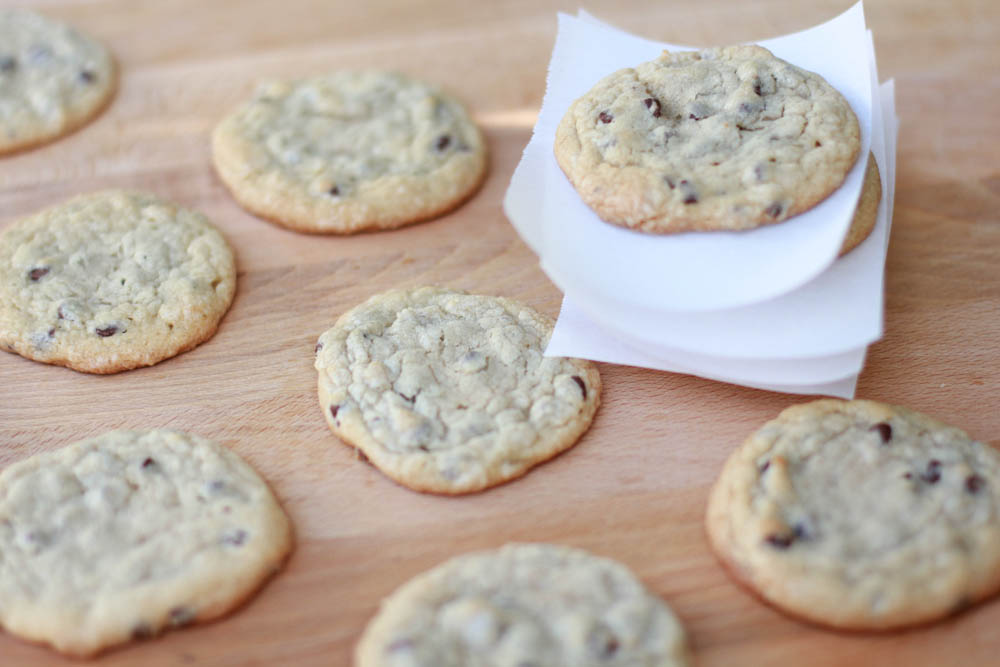 Peanut Butter Pumpkin Spice Chocolate Chip Cookies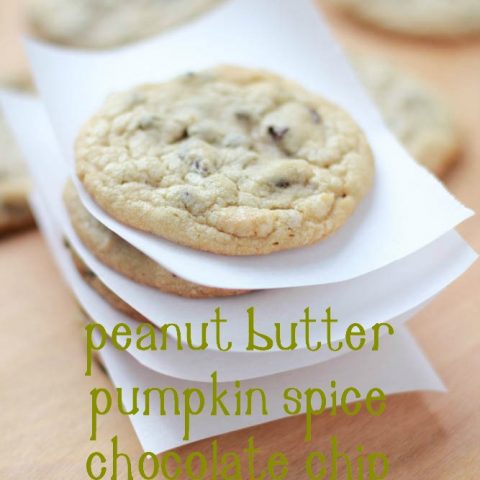 Peanut Butter Pumpkin Spice Chocolate Chip Cookies
If you enjoy traditional chocolate chip cookies, and you love all things fall and pumpkin, these Peanut Butter Pumpkin Spice Chocolate Chip Cookies will be a delight to your taste buds.
Ingredients
2 1/4 cups all-purpose flour
1 tsp baking soda
1 tsp salt
1 cup (2 sticks) butter, softened
3/4 cup granulated sugar
3/4 cup packed brown sugar
1 tsp vanilla extract
2 large eggs
1/4 cup Jif Whips Pumpkin Pie Spice Spread
1 cup semi-sweet chocolate mini morsels
Instructions
Preheat oven to 375 degrees. In a small bowl, combine flour, baking soda and salt; set aside. In a large mixer bowl, beat butter, sugars and vanilla extract until creamy. Add in eggs, one at a time, beating well after each addition. In small additions, gradually beat in flour mixture. Add in Jif Whips and beat until combined. Stir in chocolate morsels.
On an ungreased cookie sheet, drop cookie mixture using a cookie scoop. If you don't have a cookie scoop, drop by rounded tablespoons.
Bake for 8-9 minutes or until golden brown. Cool on baking sheet for a few minutes before removing and placing on wire racks to cool completely.
Notes
The key to soft cookies is to take them out of the oven before you think they're ready. The 8 minute mark is perfect for my oven, but it will vary from oven to oven. Watch the bottoms of the cookies,and once they turn a nice, golden brown, remove the cookies from the oven. They will still look like they could use a couple extra minutes, but trust me on this one.
I told you it was easy. In less than twenty minutes in the kitchen you can have decadent, melt in your mouth cookies!
I'm all about making things easy when I'm in the kitchen, and using a cookie scoop is one of my secrets for making a complete batch of cookies that almost look identical. It's just one of those things that makes me happy — all 42 cookies displayed after they've come out of the oven and they're all ridiculously similar.
I took a batch to church with me last night to share, and the feedback I got was fantastic, so I couldn't wait to get home and share the recipe with you! This week in the kitchen had a lot of fails, so I was excited to actually get something right.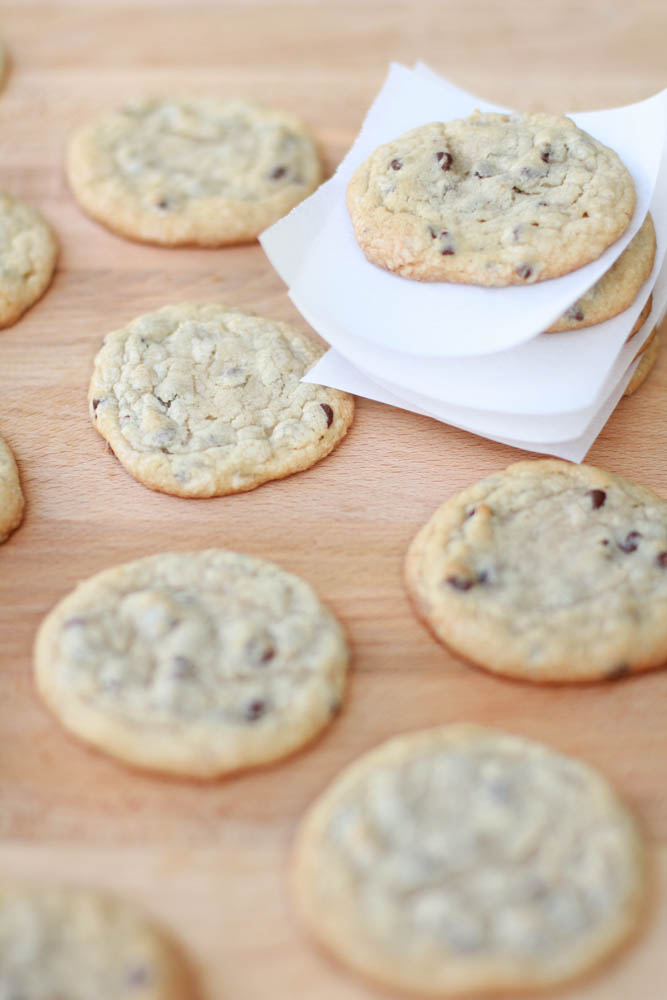 Just by using a versatile ingredient like Jif Whips Pumpkin Pie Spice Spread, I was able to take the traditional chocolate chip cookie, and make it more seasonal. I adore the light hints of flavor with the peanut butter and pumpkin pie spice, but you can definitely still tell that these are chocolate chip cookies.
The more time I spend in the kitchen, the more I grow to love it. It hasn't always been fun to be in the kitchen, but now I can't wait to whip up my next creation.
What is your favorite kind of cookie?