Thank you to Drive STI for allowing me to drive this vehicle. As always, all thoughts and opinions are my own.
While my family and I were in Florida last week, we had the opportunity to drive the brand new 2015 Mitsubishi Outlander SE to get us around town. When the valet brought it up during pick up at the airport, I thought the shiny Cosmic Blue exterior was totally me and I couldn't wait to jump in and give a spin.
2015 Mitsubishi Outlander SE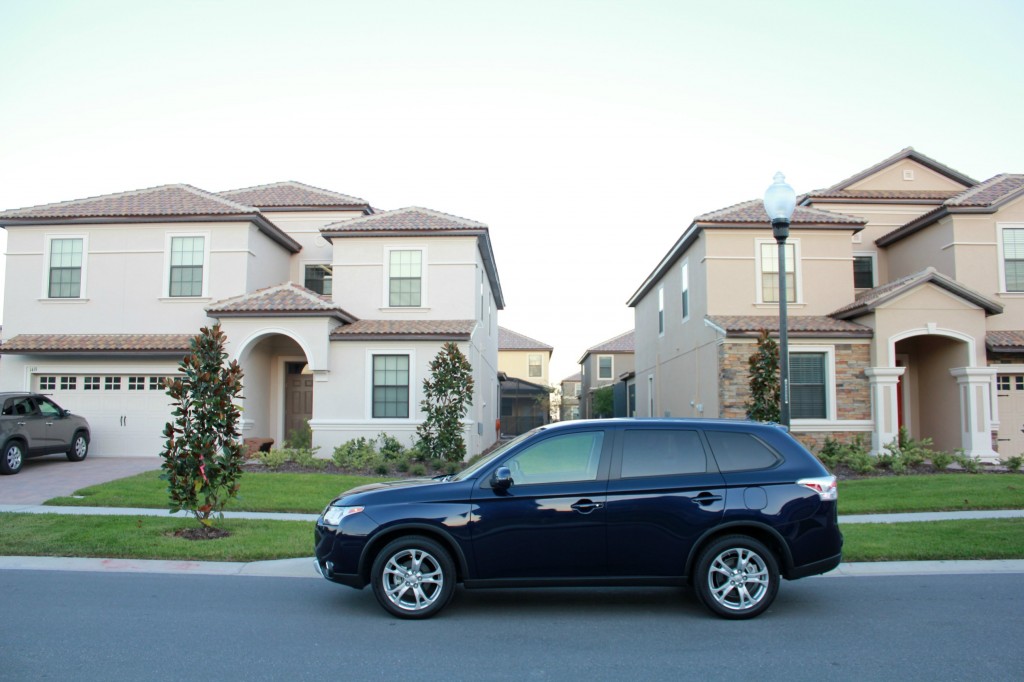 Since having children, I've always been an SUV or minivan mom and I'm okay with that. With three children you need more room than a car can provide and I've driven and owned many different brands. When my husband and I are purchasing a new vehicle, we think about price, safety, and comfort. I spend a great deal of time in the vehicle acting as a chauffeur for my children, so it's imperative that the vehicle we buy has great safety ratings and provides comfort for all passengers.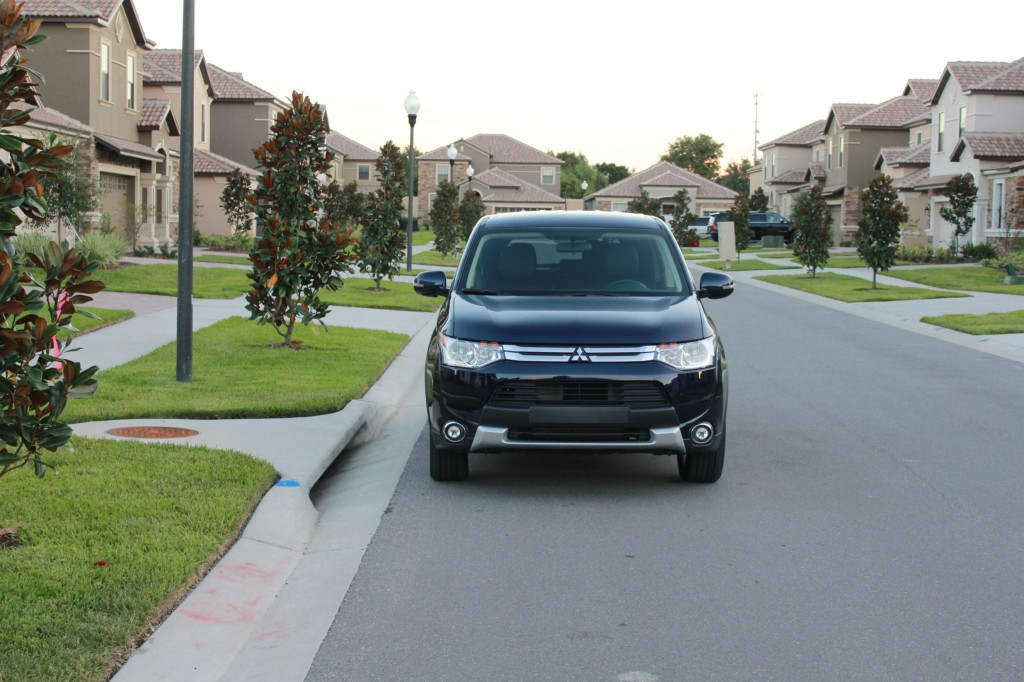 The 2015 Mitsubishi Outlander SE has enough seating for seven passengers, which is great for my family of five, but I think it would be difficult to get seven passengers in the vehicle comfortably. In fact, it was difficult for the five of us when we had the third row seating folded down to store our luggage. My youngest still uses a booster seat so we had my 6 year old, 8 year old and 11 year old all in the second row. It was difficult getting everyone into a seat belt, and once we did, the child in the middle looked so uncomfortable and squished. Once we were able to get our luggage out of the back, we utilized the third row seating and everyone was much happier. However, the space in the third row is extremely limited and the only person who fit back there comfortably was my 6 year old.
There is definitely much more room in the second row. And if you don't need to utilize the third row for seating, the cargo space is exceptional. We were able to fit 5 large suitcases, 3 backpacks, and a smaller bag with no issues.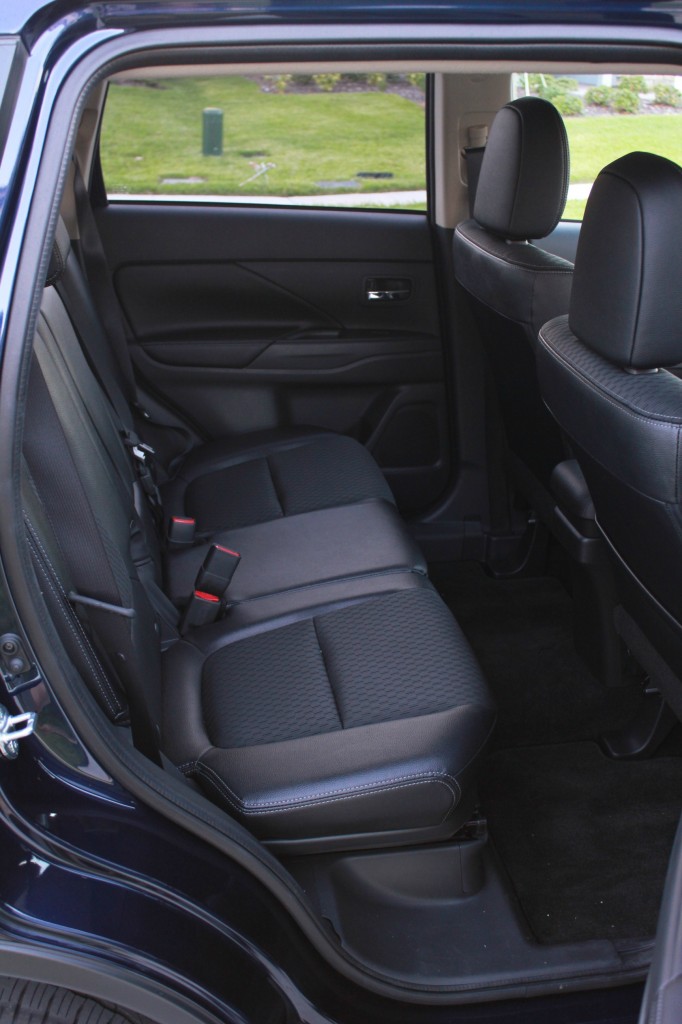 The SE model comes standard with a combination of leather and fabric seating surface. The driver and passenger seats can be adjusted manually, the second row can slide and recline, and the third row does have a flat fold-down feature. It also comes standard with — wait for it — heated front seats, y'all! And yes, I used them in October…in Florida.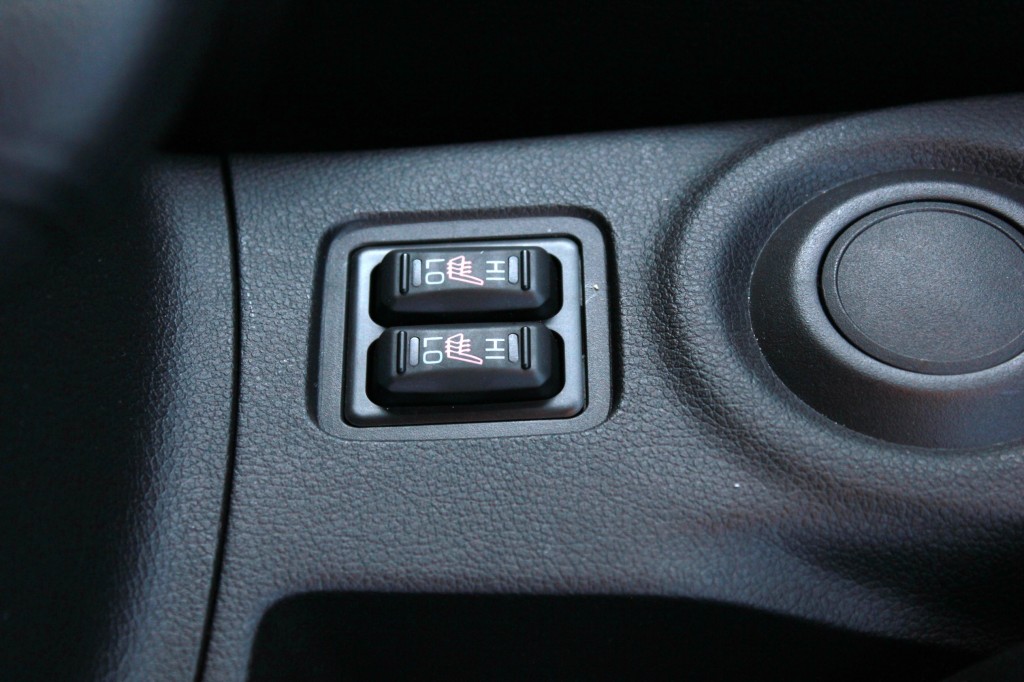 The dark interior is such a lifesaver when you have children. This particular model had a black interior, and although hot in the summer, it does a great job masking all the dirt and grime little ones can leave behind.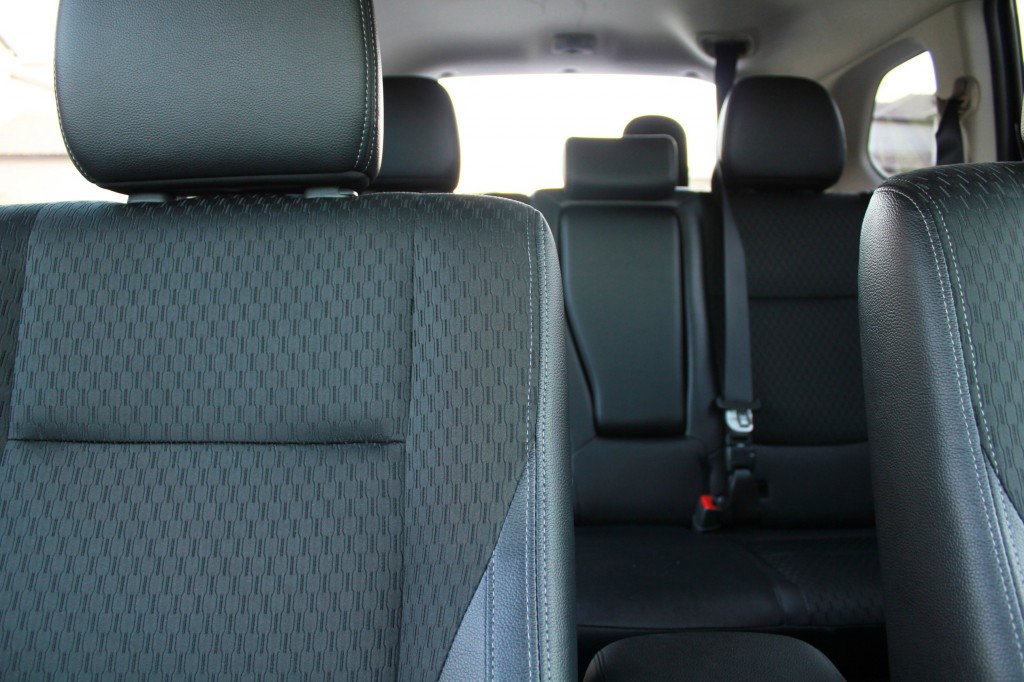 The 2015 Mitsubishi Outlander SE also comes standard with a leather wrapped steering wheel and leather wrapped shift knob. It features a 6.1″ touch panel display audio system with FUSE Hands-free Link System with Bluetooth technology. The display is also used as a rearview camera.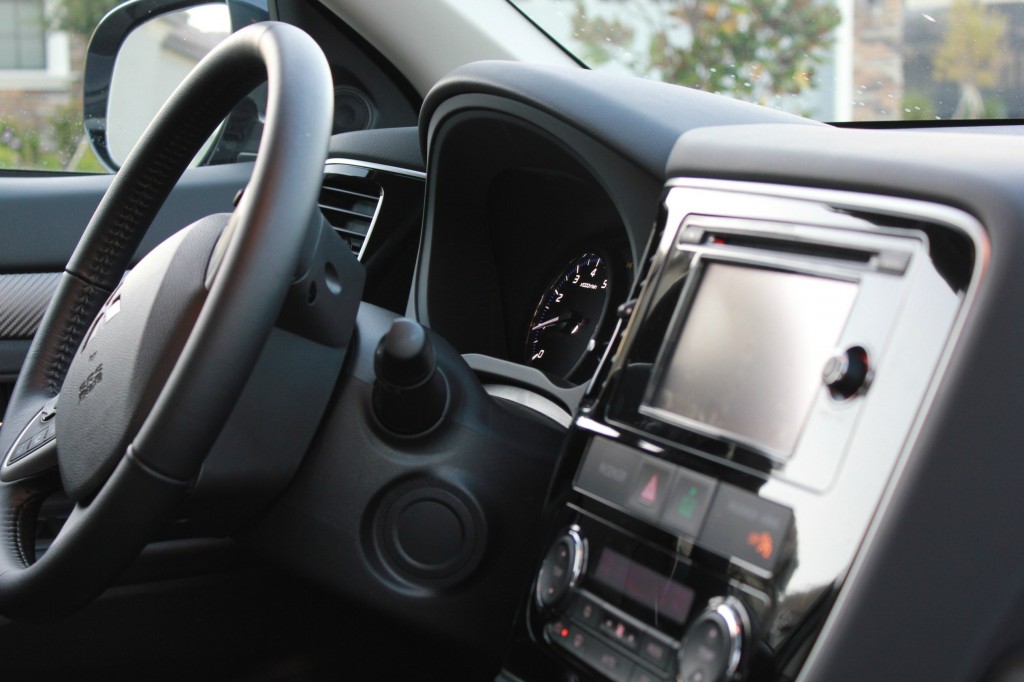 It's been years since I drove a vehicle with a 4-cyclinder engine, and while it did give me some trouble when I needed to accelerate quickly upon entering the freeway, I'm a fan of the 27 miles per gallon. It's much better than my 18 miles per gallon on my personal SUV.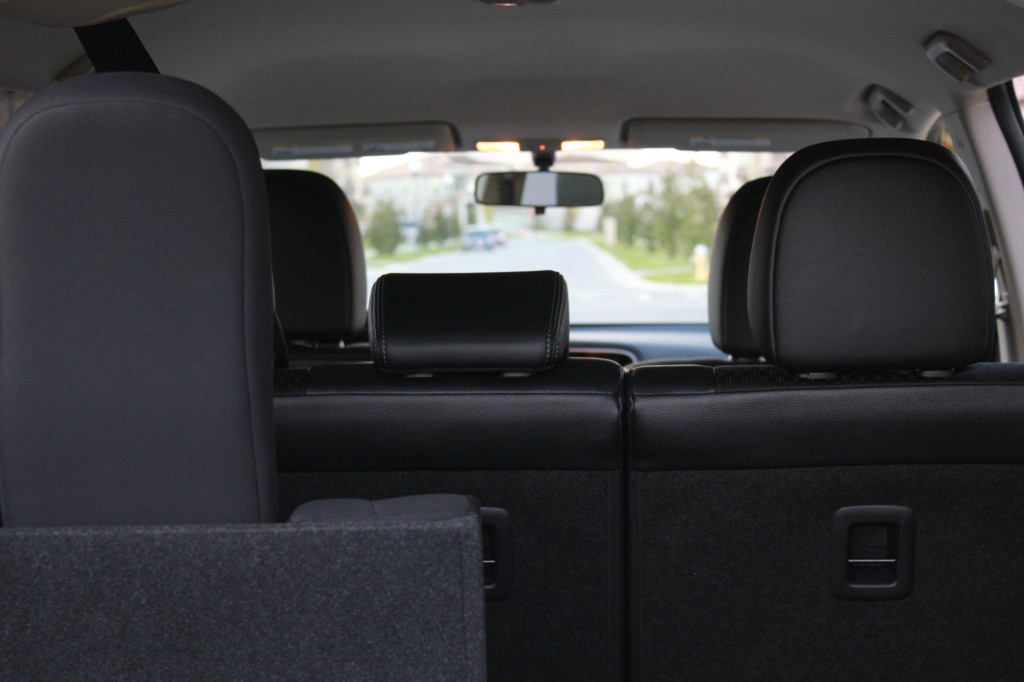 Because the Mitsubishi Outlander SE is a larger vehicle, I was surprised to see that there were no back seat air vents. At times it was difficult to get the vehicle cooled quick enough. It would make a huge difference to have a couple in the back for rear passengers.
Overall, I think the 2015 Mitsubishi Outlander SE is a nice vehicle. While missing some of the comforts I may take for granted, it is about half of the cost of my current vehicle. With a MSRP of about $25,000, it definitely offers style at an affordable price.