Make your own cars with the Mega Bloks Hot Wheels Super Race Set 8-in-1.
As I was sitting down to play with my boys a few days ago, I quickly got frustrated at how long it took me to make something out of blocks. Even with the instructions right in front of me, I was struggling to make a simple car from the Mega Bloks Hot Wheels™ Super Race Set that was sent to us for review. I was talking to my husband on the phone at the time and he could sense my frustration. When he asked me what was wrong I told him that the instructions showed colored dots on the pieces, but none of my pieces had those colored dots. He laughed, which made me even more irritated, and told me those dots where there to show me where the other pieces would fit on top. Looking back I see where I should have figured that out, but because I have NEVER played with any type of building block, you'll cut me some slack, right?
Mega Bloks Hot Wheels Super Race Set 8-in-1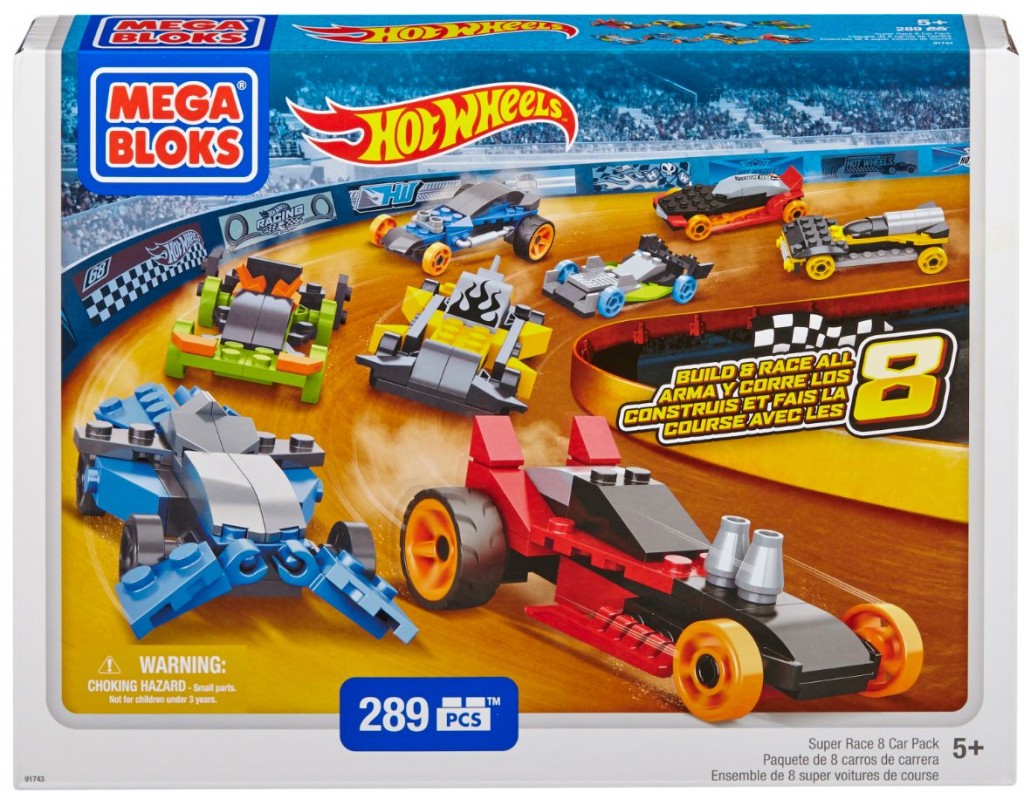 My boys are all about building and using their imaginations which is so much different than my childhood. As I sat there with them and we worked to build all eight cars, I wondered if my lack of interest in toys when I was a child, affected the way I play with my children. And y'all, it does. I will gladly ride bikes with the kids, take them shopping, read with them, or color with them, but actually playing with them — I usually leave that up to my husband.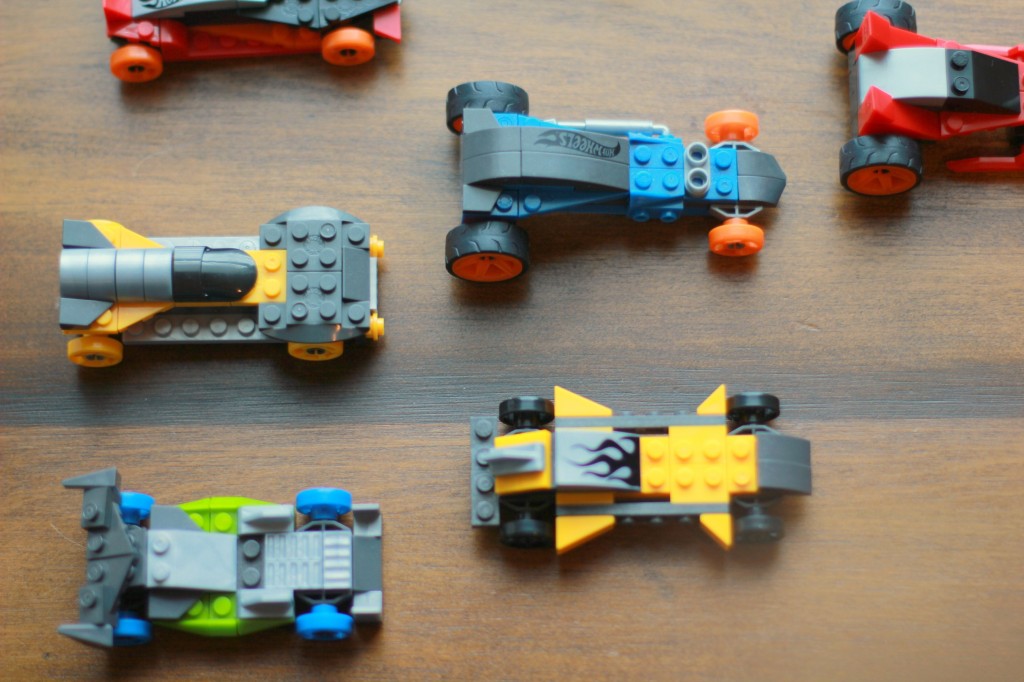 But I want to be more involved with their imaginative play time. I want to sit down with them and watch those little wheels turn in their heads. I want to see them light up when they finish their elaborate masterpiece. I don't want to be held hostage by the dishes in the sink, the dirt on the floor, the clothes in the dryer and the dust on the furniture.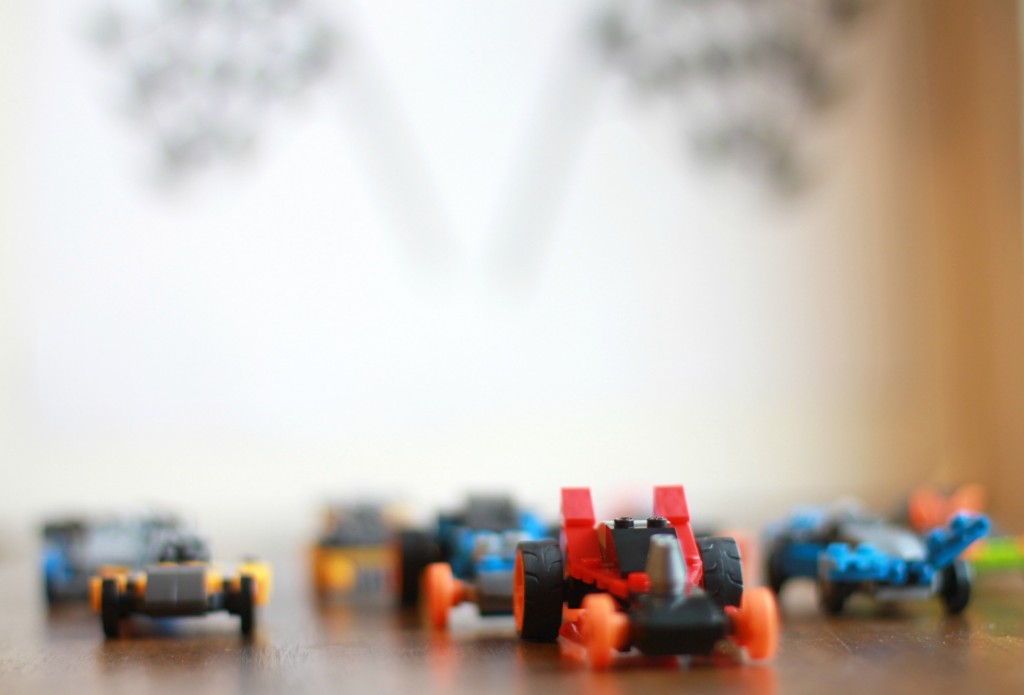 So we sat down together, successfully assembled eight cars, and played with the Mega Blocks Hot Wheels Super Race Set 8-in-1 until the boys were ready to move on to something else. And when we finished with the eight cars, we destroyed them and moved on to what is called a rebuild.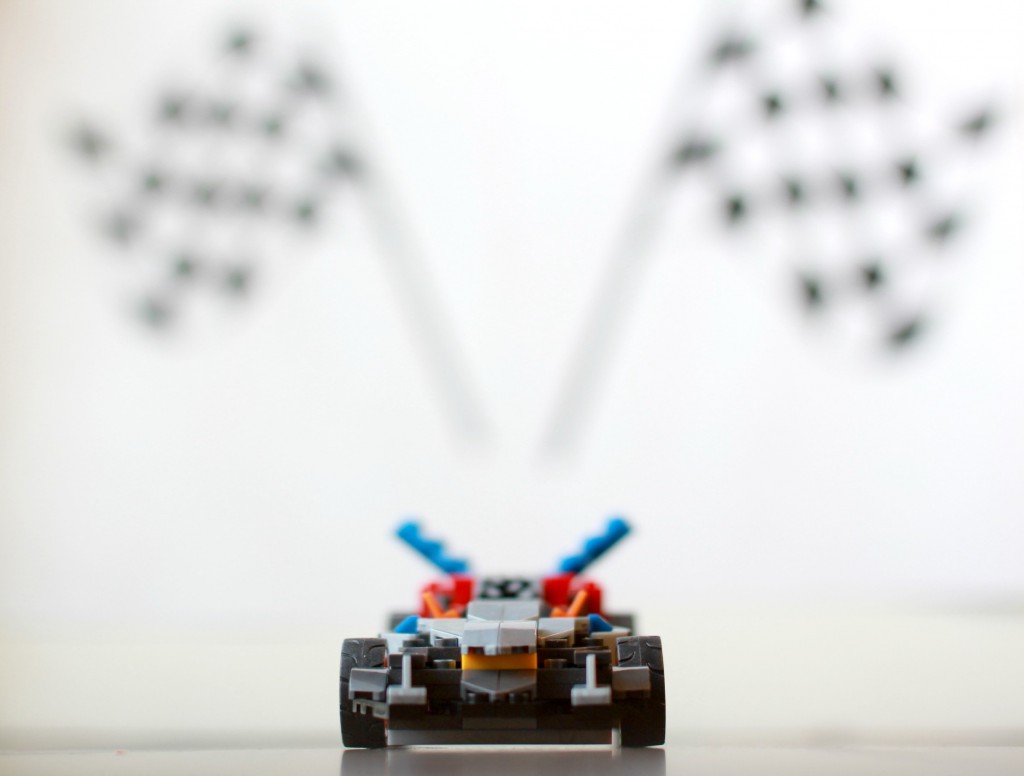 The rebuild is a bigger, more elaborate vehicle that used many more parts than the individual cars did.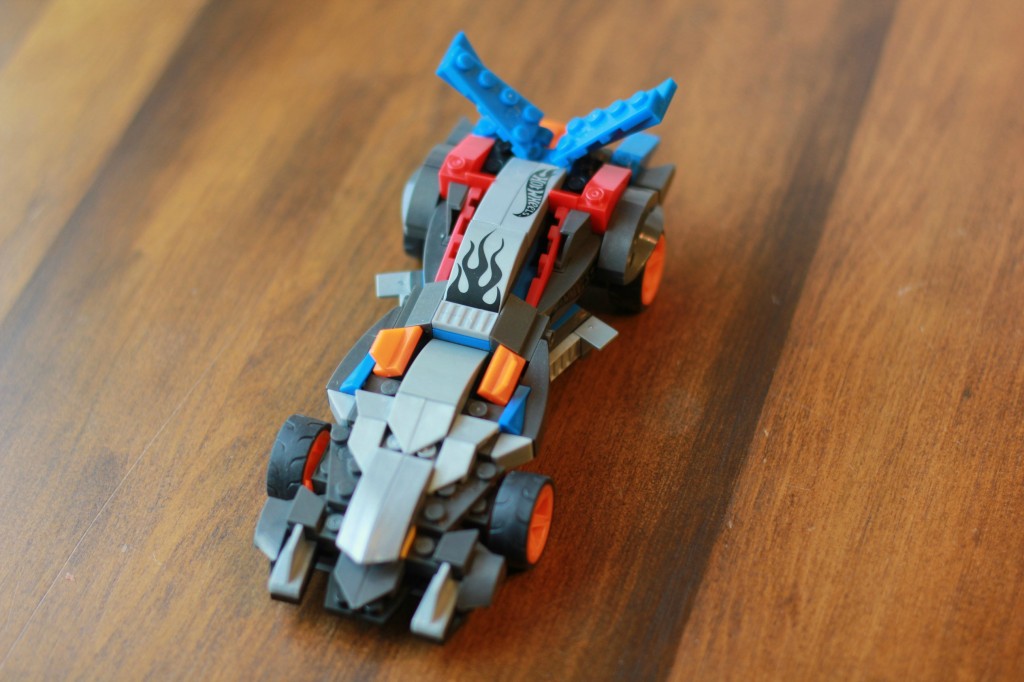 The set includes instructions to build eight race cars. After you build the eight cars, there are infinite rebuild possibilities by mixing and matching the pieces any way you want. These pieces can be combined with all Mega Bloks Hot Wheels™ for endless stunts and races! The Mega Bloks Hot Wheels Super Race Set is ideal for ages 5 and up.
Overall we had a great time assembling and playing with the cars in this set. There are many similar colors in this set, and if you're not paying close enough attention, it's very easy to use the wrong color (not that I know from experience or anything). The gray and black look very similar in the instruction guide.
Buy:
You can purchase the Mega Bloks Hot Wheels Super Race Set 8-in-1 for the suggested retail price of $19.99.