What's your favorite Thanksgiving food? Mine is my mom's creamed corn. You really have to be patient and let the heavy cream slowly simmer into sugary, creamy perfection. It's worth the wait. But if you ask my daughter that same question, "What's your favorite Thanksgiving food?", her answer would simply be "Nothing."
Not turkey, not mashed potatoes, not green beans. Thinking through the traditional menu, there's nothing that she actually would pick to eat. As much as Thanksgiving is about being together and expressing gratitude, it's also about the food. As a picky eater, there's dread where there should be excitement.
And I find that just sad. Last year, she ate chicken nuggets. I figured major family holidays weren't the right time to fight the food fight. But this year, we're trying a different strategy.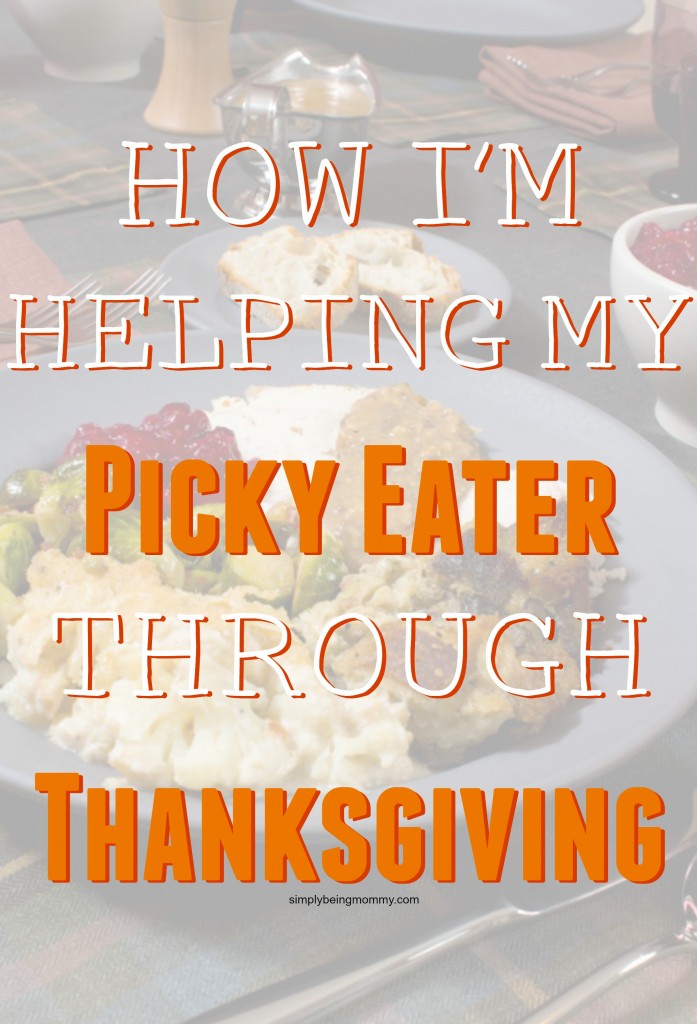 How I'm Helping My Picky Eater Through Thanksgiving:
Step 1: Every three to four days, I have been preparing a food item that will be shared on Thanksgiving. I started with turkey. She knew the rule that she had to try it, so she slathered it in ketchup. I won't go as far as saying she loved it, but she ate the required bites (if you're 7, you have to eat 7 bites). Sometimes you just need to try a food a couple of times to realize you like it. So I'll be making turkey at least once more before the holiday.
Step 2: Next, I include foods that are well-known and enjoyed. You can see the worry spread across her face when she looks at her dinner plate. She is scanning, looking for what she actually wants to eat. If there's nothing there to grasp onto, she abandons the meal mentally. If I want her to eat green bean casserole, then I need to throw some strawberries her way.
Step 3: Limit the serving size to a tablespoon. This isn't a reality TV eating contest, so I don't need her to consume multiple sweet potatoes. Just as seeing nothing you like on your plate is disheartening, seeing a mountain of it is daunting. A dollop is more manageable as a quick swig of milk can wash it down in a flash.
Step 4: Part of my plan is to stop stressing and keep my initial goal in mind. I want my daughter to enjoy the holiday, including the meal. If I stop harassing her about eating, she'll eat an extra bite or two. And even if she doesn't, she's not going to starve.
Somewhere along the lines I got the silly notion that having a picky eater reflects poorly on her and on us. So the aunts think she's high maintenance…who cares? Anyway, the Pilgrims ate venison, not turkey. So if she eats her turkey with ketchup and substitutes the traditional sides for a Go-gurt and string cheese, it's not going to ruin the holiday.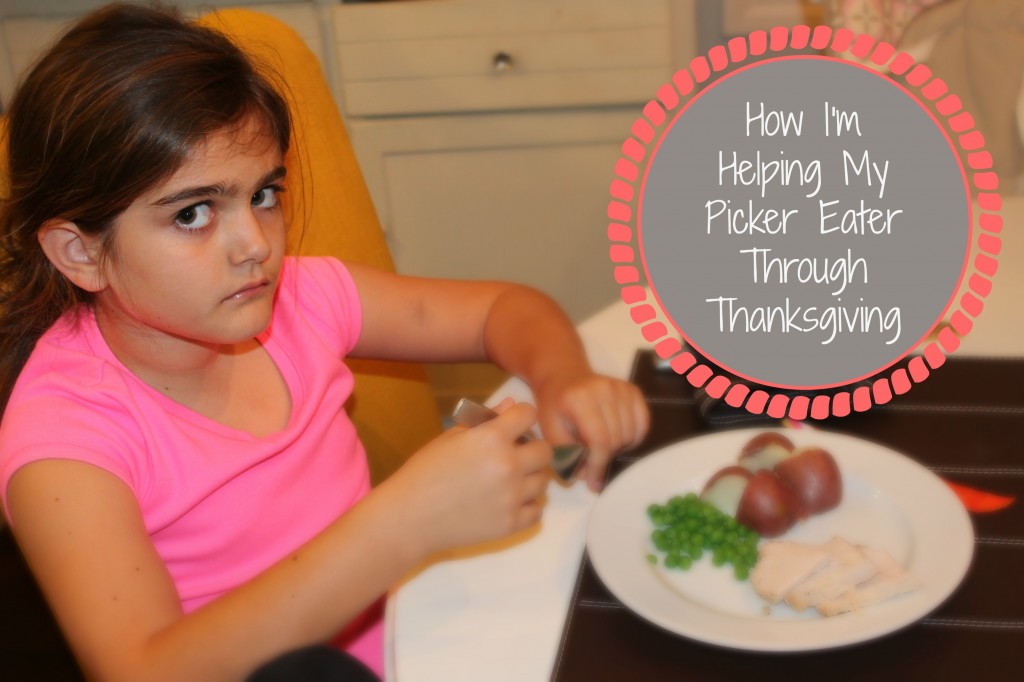 Helping her enjoy the feast is challenging, but it's been getting better each year. I'll continue listing my sweet girl, even with her "selective palette," as one of the things I'm thankful for. And another source of gratitude this Thanksgiving, more creamed corn for me!
Do you have a picky eater? How do you get ready for the holidays?