Dessert may be my favorite meal of the day. So when my family spent the day at the Disneyland Resort, it was the desserts that caught my eye time and time again. Recognized for its family-centered attractions and experiences, Disneyland can't be discounted as a destination for fine dining and incredible sweets. Holiday desserts have arrived at the Disneyland Resort.
Part of the magic is seeing the bakers and candy makers hard at work. We snuck a peek and saw candy apples being dipped. Previously, I had a few minutes to ask questions of one of the employees who discouraged putting candy apples in the refrigerator to set. Apparently that is the cause of chocolate turning white. You can expect nothing short of gorgeous candy apples for every season, with a variety of festive decorations. The holiday desserts at Disneyland are exceptional!
Holiday Desserts at Disneyland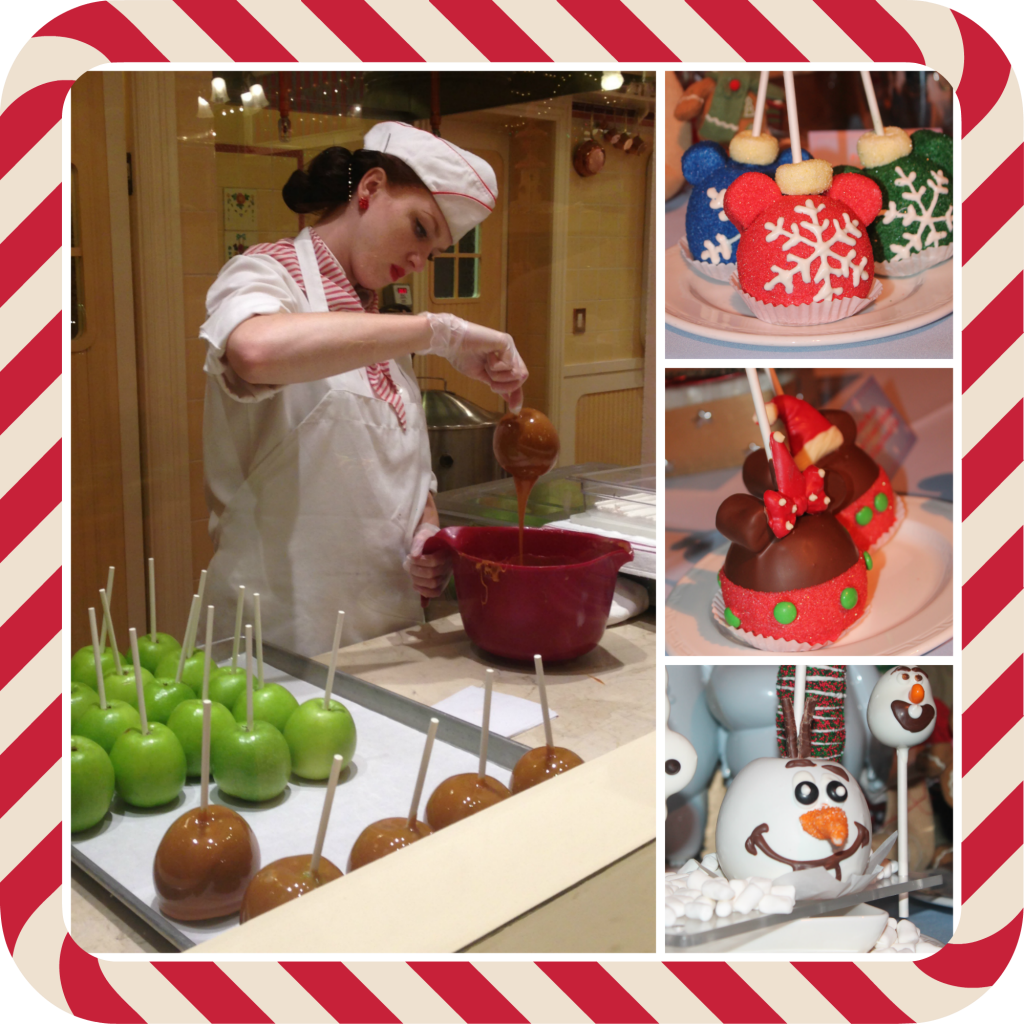 Growing up, my favorite Disneyland treat was Fastamic ice cream. It had a variety of flavors (pistachio and cherry were included, if I'm not mistaken.) Honestly, it's been so long I can barely remember! However, after sampling a spread of desserts at a holiday party, I think my new favorite were the gingerbread cookies. My daughter picked it up for herself, and I restrained myself from eating it for a really long time.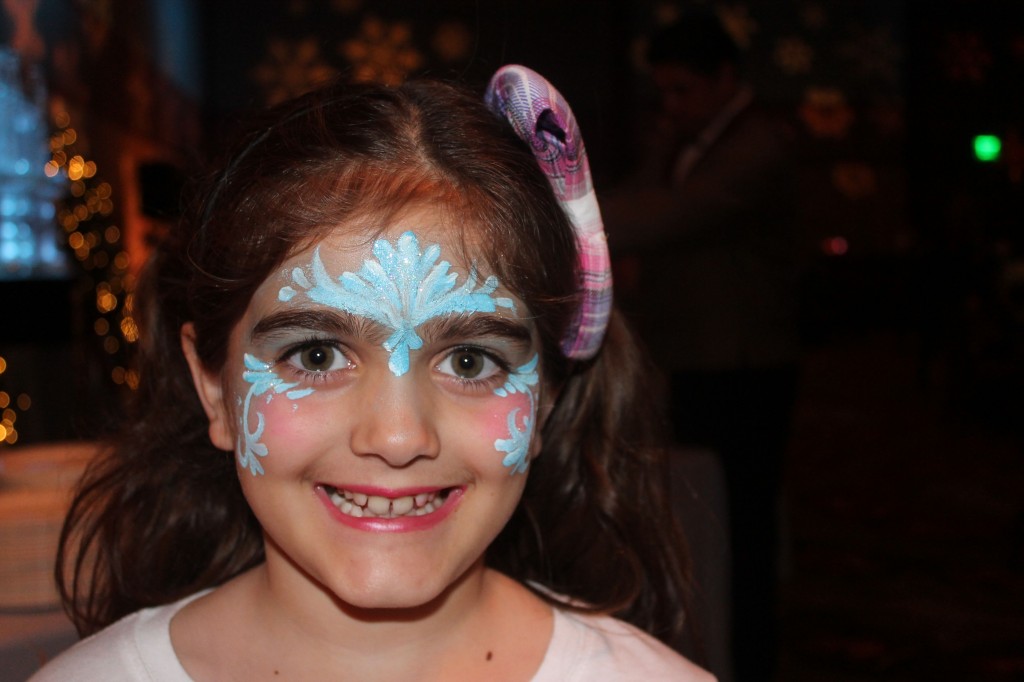 But she went and got her face painted (she looks so cute, right?), danced the night away, and even met a few princesses. I ran out of self control. I confiscated the cookie thinking I would just have a nibble, but one nibble led to another and then yet another. Considering how incredible they were, I would have figured the recipe was a closely guarded secret. So you can imagine my surprise when I was given the recipe that I'll be sharing with you!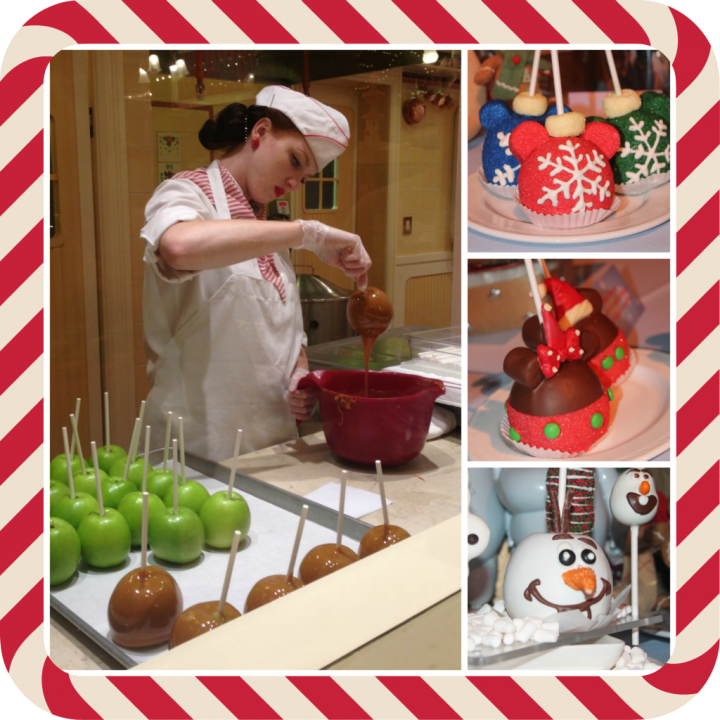 Gingerbread Cookies
Prep Time:
4 hours
15 minutes
Total Time:
4 hours
29 minutes
Chef's Note: You'll find star anise in the ethnic aisle in your local grocery store. To get the best flavor, you need to grind the whole star anise pod.
Ingredients
2 sticks (1 cup) butter, softened
2 1/2 cups confectioners' sugar, sifted
2 eggs
3 2/3 cups all-purpose flour
2 1/2 teaspoons ground cinnamon
2 1/4 teaspoons ground coriander
2 teaspoons ground star anise
1 1/4 teaspoons baking powder
1 teaspoon ground fennel
1 teaspoon ground ginger
1 teaspoon ground cloves
1/2 teaspoon salt
1/4 teaspoon ground mace
1/4 cup milk
1 cup colored decorating sugar
Instructions
Combine butter and sugar in bowl of electric mixer and beat until smooth. Beat in eggs.
Sift together flour, cinnamon, coriander, anise, baking powder, ground fennel, ground ginger, cloves, salt, and mace into a separate large bowl.
With mixer on low, slowly add dry ingredients to butter mixture until dough holds together. Remove dough from bowl and wrap in plastic wrap; refrigerate until firm, 2 to 4 hours.
Preheat oven to 350°F and grease 2 cookie sheets.
Remove dough from refrigerator and set aside at room temperature for about 10 minutes, until pliable. Divide dough in half; return one half to refrigerator. Place the other half on a floured work surface. Roll dough to 1/8-inch thickness, flouring the work surface and rolling pin as needed.
Cut out cookies with cookie cutters (dip cutters in flour for neat edges). Transfer to baking sheets, 1 inch apart.
Lightly brush cookies with milk and sprinkle with colored sugar.
Bake until firm and edges begin to darken, 10 to 14 minutes. Allow cookies to slightly cool on cookie sheet, then transfer to wire racks to completely cool. Repeat with remaining dough.
It's the merriest time of year at the Disneyland Resort. If you're looking to sample some of their fantastic holiday desserts, you'll want to visit between now and January 6th, 2015.
What's your favorite holiday treat?