It's the Season of Giving and I want to make sure that everyone around me knows that they are appreciated. From the postal workers and delivery truck drivers to my child's bus driver and teachers, I like to give each of them a small token of my appreciation. For about $7 (even cheaper if you use coupons – I paid $1.67 for the hand soap during a sale and used a coupon on top of the sale) you can give your child's bus driver this Best Bus Driver Gift.
Best Bus Driver Gift Idea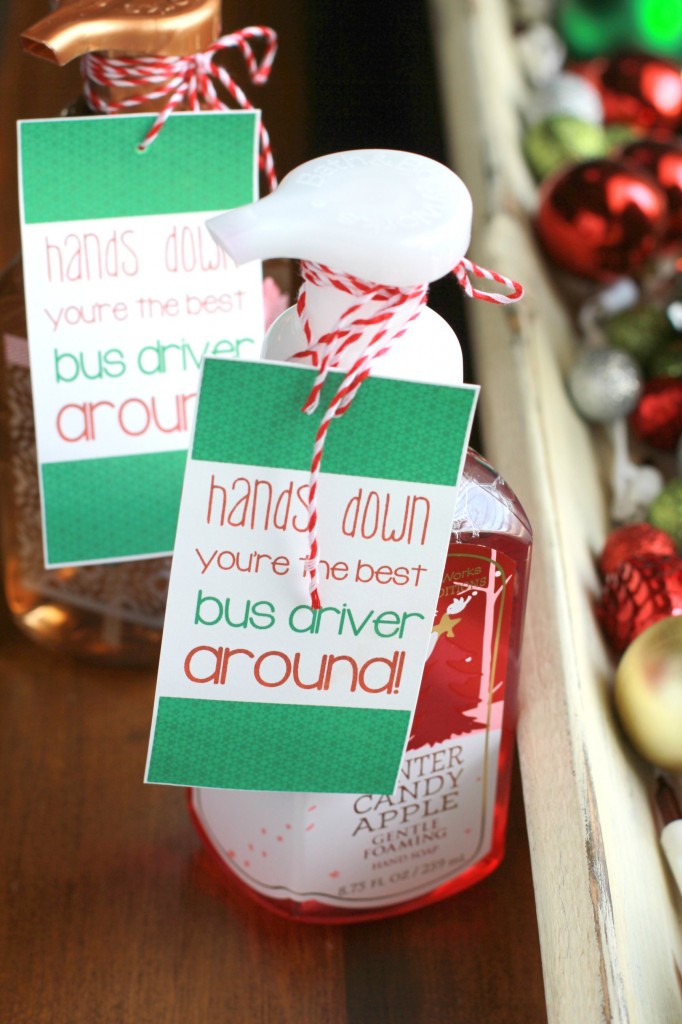 I'm a soap snob and I love, love, love Bath & Body Works Gentle Foaming Hand Soaps. We have them in every bathroom in our home and at the kitchen sink. Each time there is a sale I stock up for personal use and for gifts. Since I wasn't sure what to get the bus driver this year, I decided to go with my favorite hand soaps.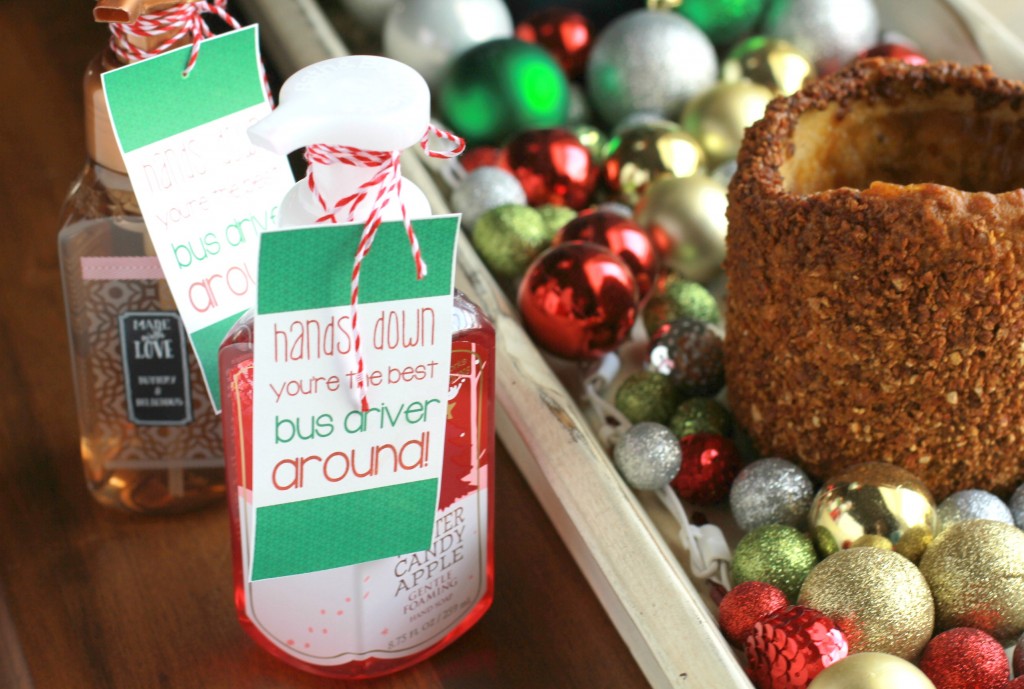 I used my Silhouette Cameo to design and cut these simple Christmas tags that can be used to tie around the neck of the hand soap bottle. Using red and green for Christmas, the tag reads, "Hands down you're the best bus driver around!" Super simple, but they'll get the message loud and clear. If you don't have a Cameo, that's totally okay. If you have access to a printer and scissors, you're good to go.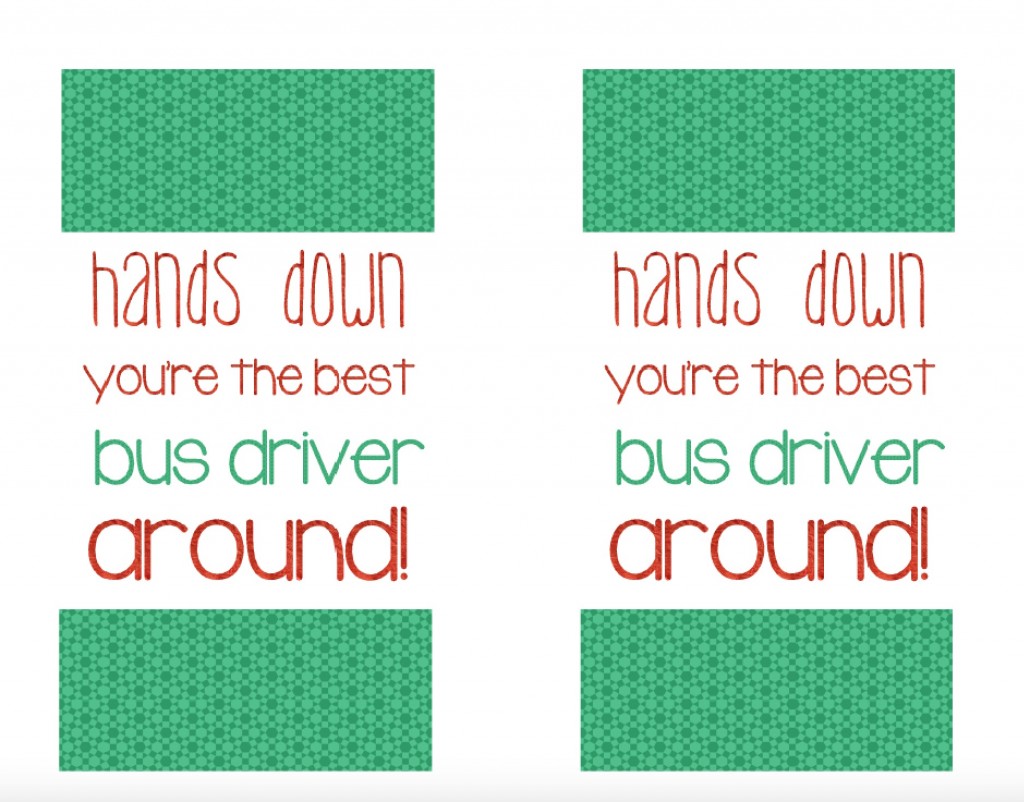 Since I only had two bus drivers to buy for, I only made a sheet of two. If you need to make more than two, just print multiple times. By clicking the picture above, it will take you to the PDF of the file. The PDF does have registration marks on it because like I mentioned earlier, I used my Cameo to cut it. Just ignore those extra marks at the top.
Basically all you need is your favorite bottle of hand soap, some bakers twine, and the printable tag and you're good to go. After printing out the best bus driver tags, cut them out and create a small hole at the top using a hole punch. I didn't want a huge hole at the top of the tag so I used a mini hole punch. Thread your bakers twine through the hole, wrap around the neck of the bottle several times, tie it in a bow and voila!
I love these because they are so simple and it's an incredibly inexpensive gift idea for your child's bus driver. It's a fun way to show them that they are appreciated.
What do you buy or make for your child's bus driver?