I'm proud to partner with CVS/pharmacy for the Gold Emblem and Total Home Prep for Holiday Entertaining campaign. I am being sponsored to help lead this campaign, but all opinions expressed are my own, and all product claims or program details shared should be verified at CVS.com or with the appropriate manufactures.
I have a love/hate relationship with wrapping Christmas presents. I absolutely love the finished product, but I pretty much hate everything that comes before. It's embarrassing the amount of times I've cut wrapping paper only to find out it's not big enough for the item I'm wrapping. Or how many times I've cut the paper only to find out it's way too big.
Just me?
Gah, I hope not.
But since I still haven't wrapped ANY Christmas presents for my children and my closet is overwhelmed with bags, it's probably time I do that. And Christmas is only 3 days away — EEK!
This holiday season I'm working with CVS and I wanted to share this Paper Napkin Flower Tutorial using CVS Total Home Premium Dinner Napkins.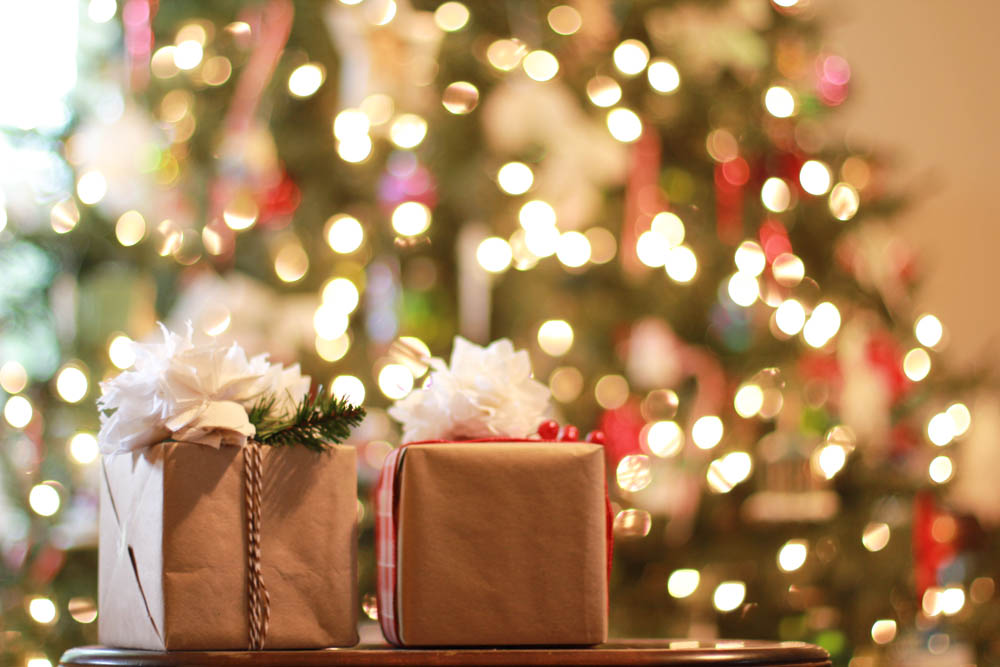 I was wrapping gifts for the grandparents and since the package was small I wanted to spruce it up a bit by adding some flare. I had originally planned to use the napkins to make little snowpuffs for a coffee filter wreath I'm making, but when an idea strikes, I've just learned to go with with the flow. And this time, I totally love the way it turned out.
Paper Napkin Flower Tutorial
First, gather all your supplies. You'll need a 2-ply dinner napkin, bakers twine, and scissors.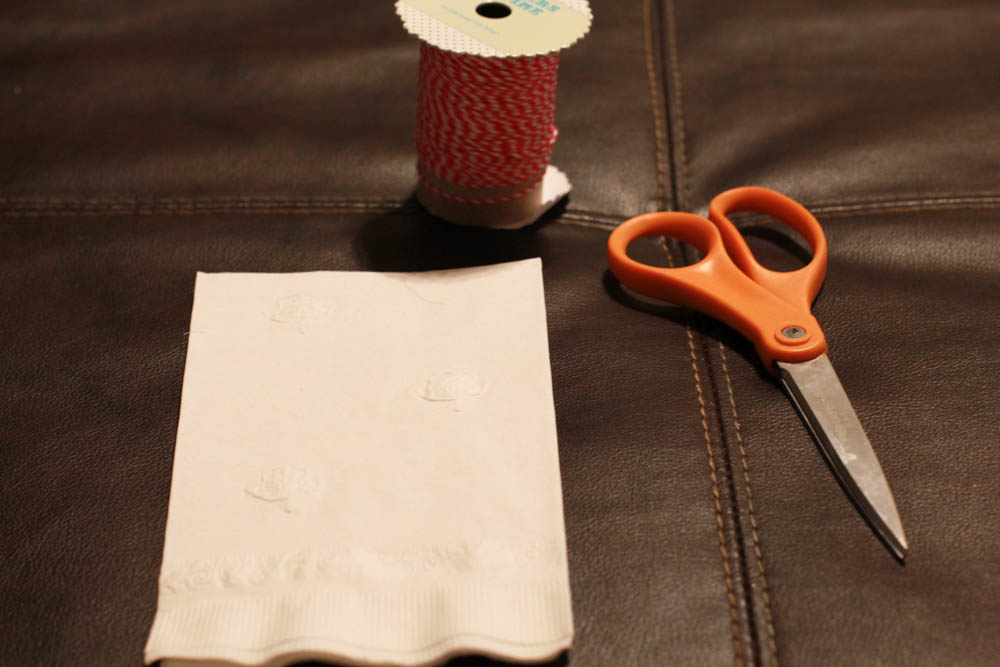 Unfold the dinner napkin and cut the center crease. You will have two separate stacks.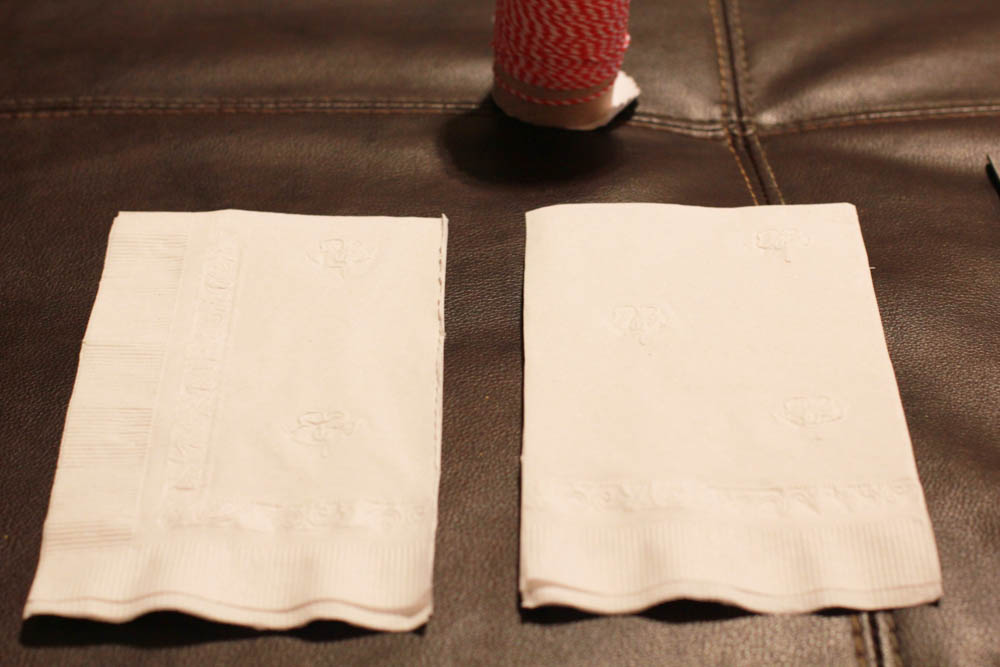 You'll need to make another cut to create four stacks. Unfold the half that is still connected down the long side of the napkin and cut along the crease. You should now have four rectangular stacks.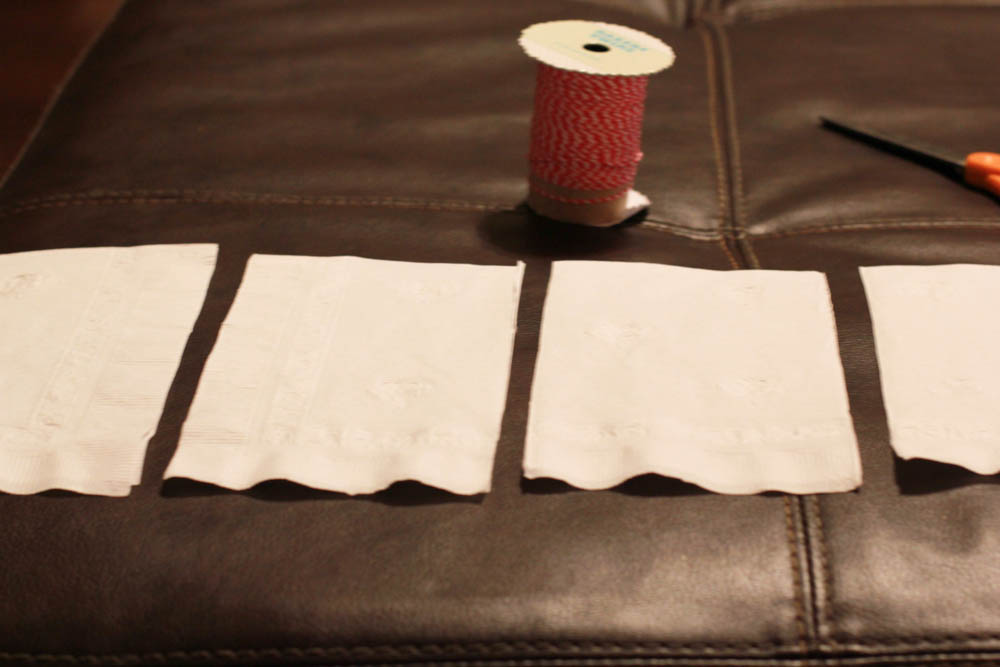 For one paper napkin flower, you'll only need two of the rectangles (each dinner napkin will make two flowers). Cut the rectangles in half creating two squares from each rectangle.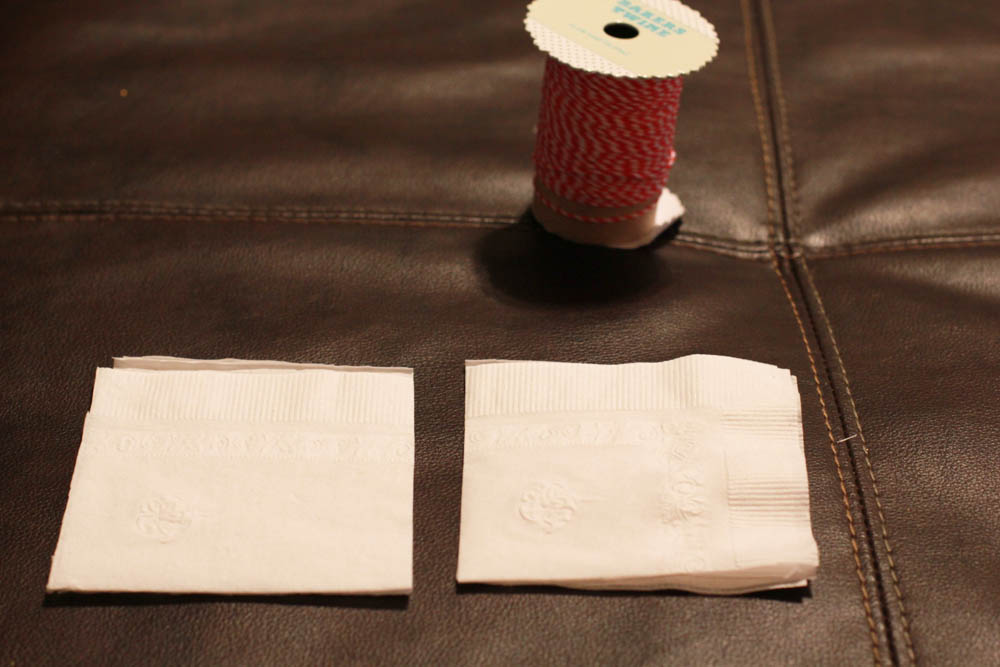 Fold each square like an accordion.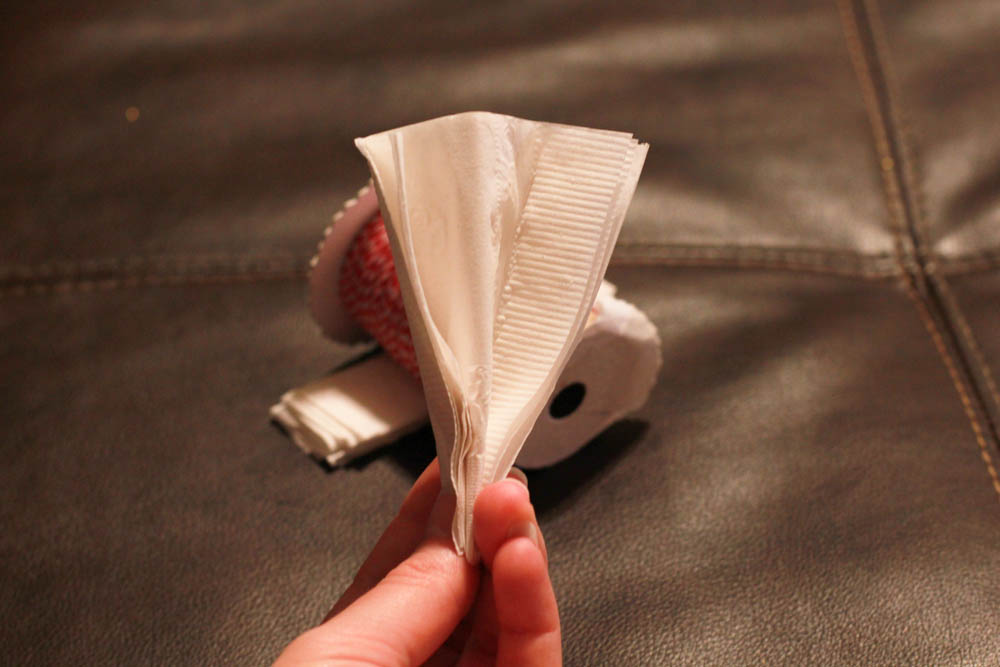 Cut each end of the folded napkin creating a arrow or point.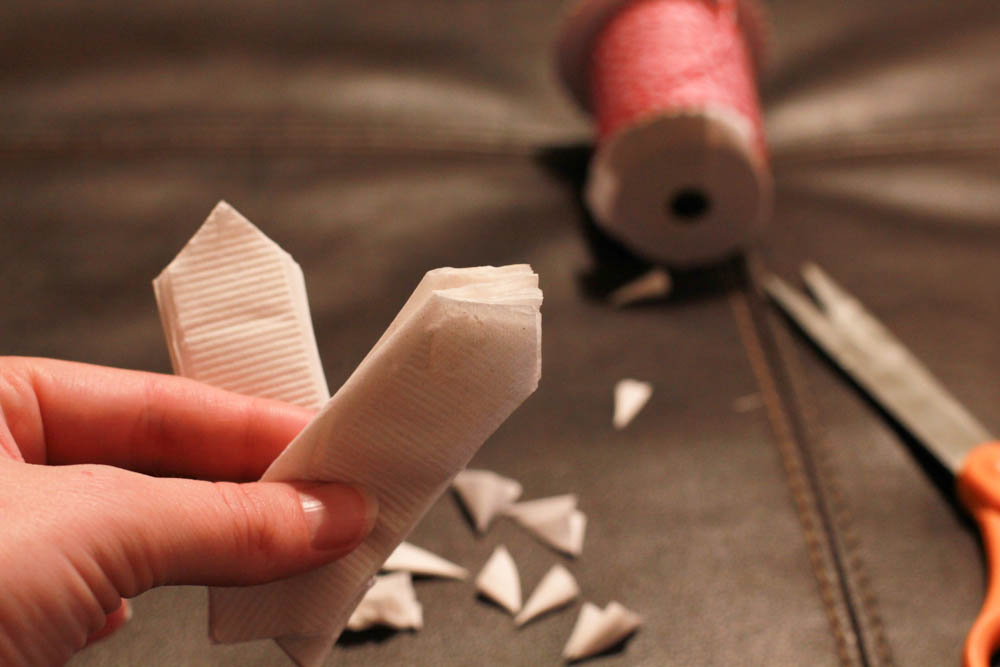 Stack the two pieces on top of each other and turn the top piece 90 degrees to create a plus sign.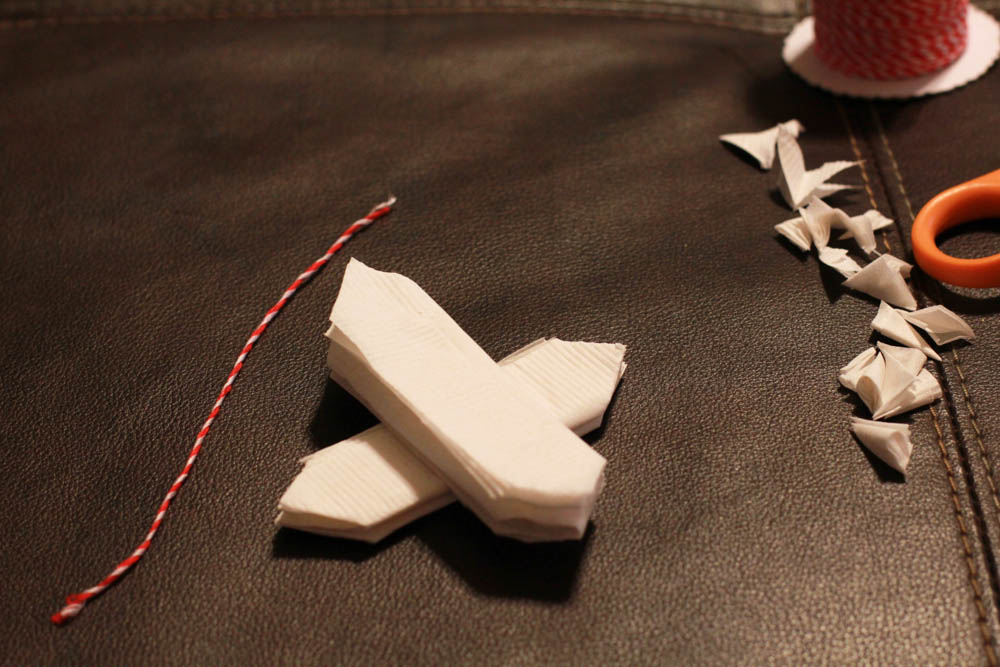 Use a small piece of bakers twine and tightly tie the two pieces together. You want the center to be scrunched up and tight.
Carefully (and I mean very carefully) begin to fluff the flower by gently pulling the layers towards you. Since this is a paper napkin flower, it is very delicate and will tear if you aren't gentle.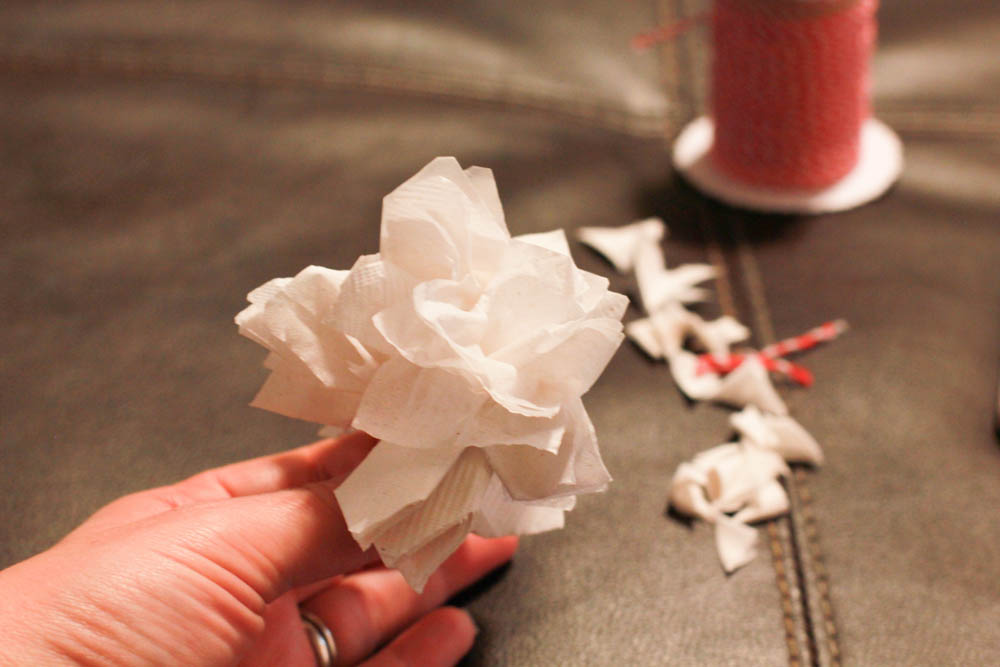 Continue until all the layers are separated from each other. Fill in empty spots by gently maneuvering the paper napkin. Just remember to be very careful because it will tear if you're not.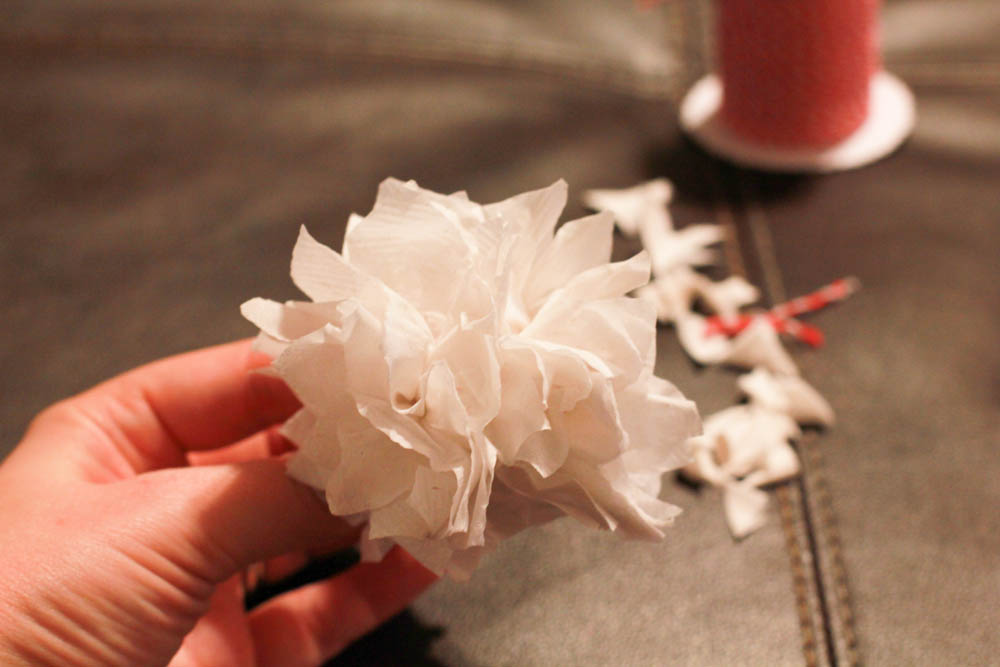 You can use the Paper Napkin Flowers in a variety of ways, including snowballs, in a centerpiece, etc. They're versatile and because it's a paper napkin — super cheap.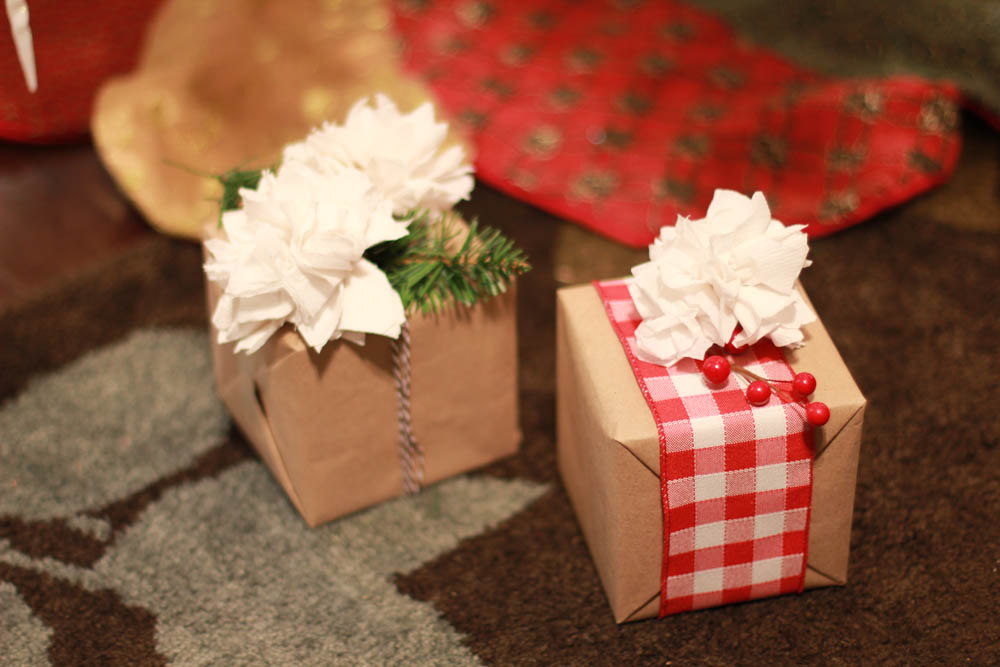 I know it seems kind of silly to use paper napkins, but I love the finished look. Christmas bows are nice and pretty, but I feel like these paper napkin flowers just give the wrapped gift a more delicate and simple look.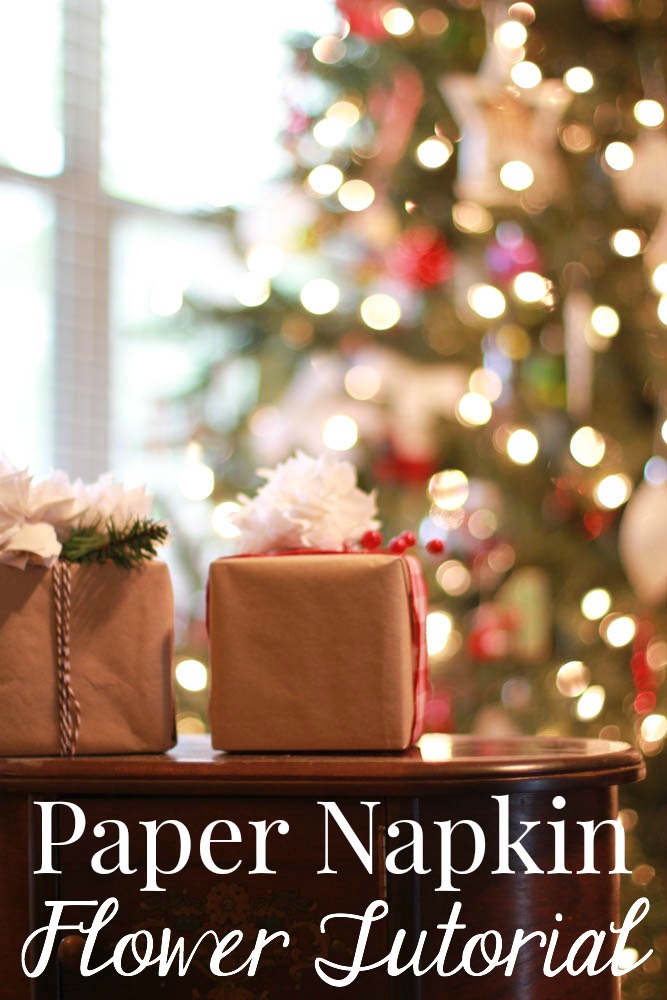 As I mentioned earlier, I used the CVS Total Home Premium Dinner Napkins available exclusively at CVS.com and at over 7,700 CVS/pharmacy locations nationwide. By shopping at CVS using the ExtraCare program, you will receive a personalized shopping experience based on your individual purchases. Just by scanning your ExtraCare card at checkout, each quarter you will earn 2% cash back on nearly everything you purchase! With all the funds that are pouring out of my wallet for holiday gifts and entertaining, getting a little cash back at the end of the quarter will go a long way.
I better get to wrappin', y'all, or I may have some upset children on Christmas morning.
Do you have all your Christmas gifts wrapped?