This is a partnered post with Lunchbox. As always, all thoughts and opinions are my own.
Whew, we made it past Christmas y'all and now we are only days away from 2015. And honestly, I can't believe it. I can't believe we are already looking at a new year. It means I'm getting older, the kids are getting older, are the years are slipping right through my fingers.
But now that the holidays are behind us and I'm having some time to actually think instead of just react, I'm so thankful for food. This holiday season I ate more food than any one individual should and I don't feel the least bit guilty about it. But some of my favorite holiday food is the food that brings back memories, food that warms me from the inside out, and food that comforts me – like Creamy Mashed Potatoes. Probably one of the easiest things to prepare yet I don't make it often enough.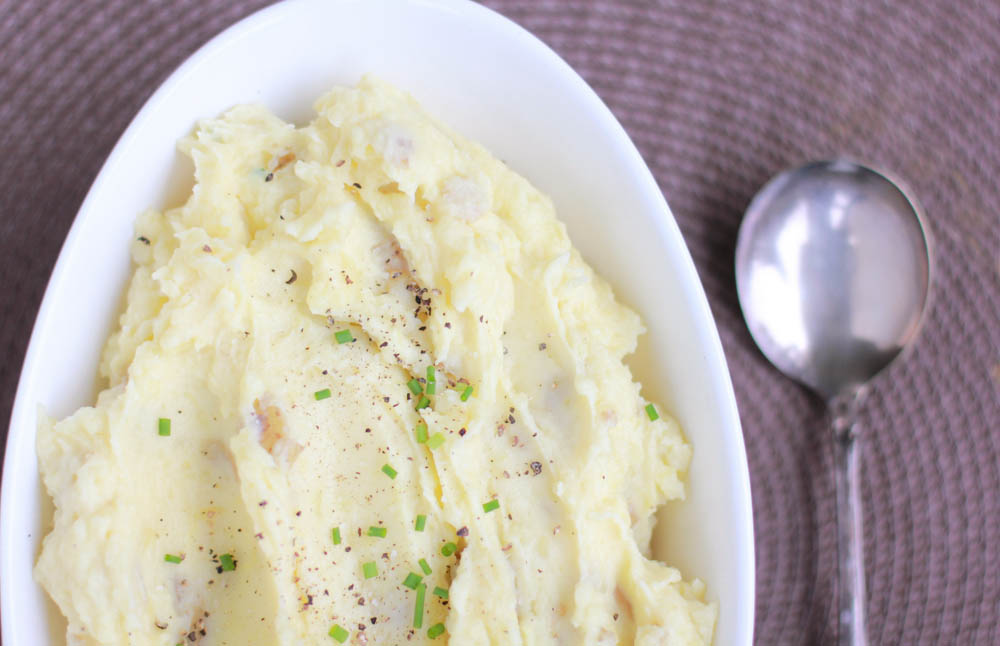 With so many ways to prepare creamy mashed potatoes, I choose the way that's easier. I don't peel them for two reasons. The first is because I'm lazy (sometimes), and the other is because the skin of the potato is filled with nutrients.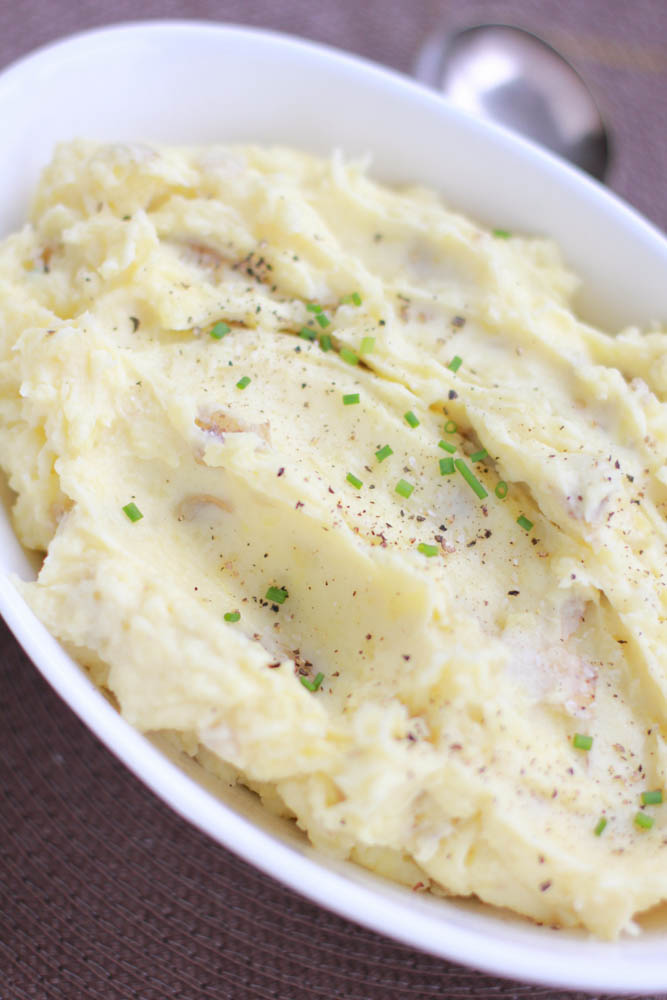 If you want to spend the extra time peeling the potatoes, by all means you can. But if you are using Yukon Gold Potatoes, I feel the skin adds to the buttery flavor, plus you'll benefit from the nutrients, including potassium, vitamin C and fiber.
Creamy Mashed Potatoes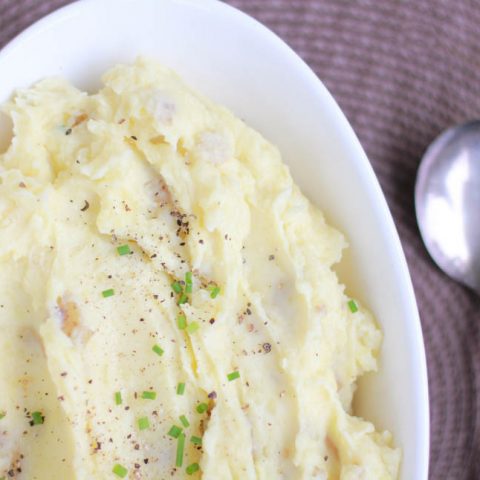 Creamy Mashed Potatoes
Ingredients
4 medium potatoes, cubed
1/4 cup Country Crock Spread
1/2 cup heavy cream
1/2 tsp kosher salt
freshly ground black pepper, to taste
1 teaspoon chopped chives
Instructions
In a 2-quart saucepan, add potatoes and cover with water. Bring to a boil over high heat.
Reduce heat to low and simmer uncovered for 15 minutes or until potatoes are very tender, drain and return to saucepan.
Mash potatoes with a potato masher and stir in heavy cream, salt and pepper.
Add Country Crock, stir to combine and top with chives.
Such an easy recipe that doesn't take up too much time. I love it, the hubby loves it and even the kids love it. In my world, it doesn't get better than that y'all!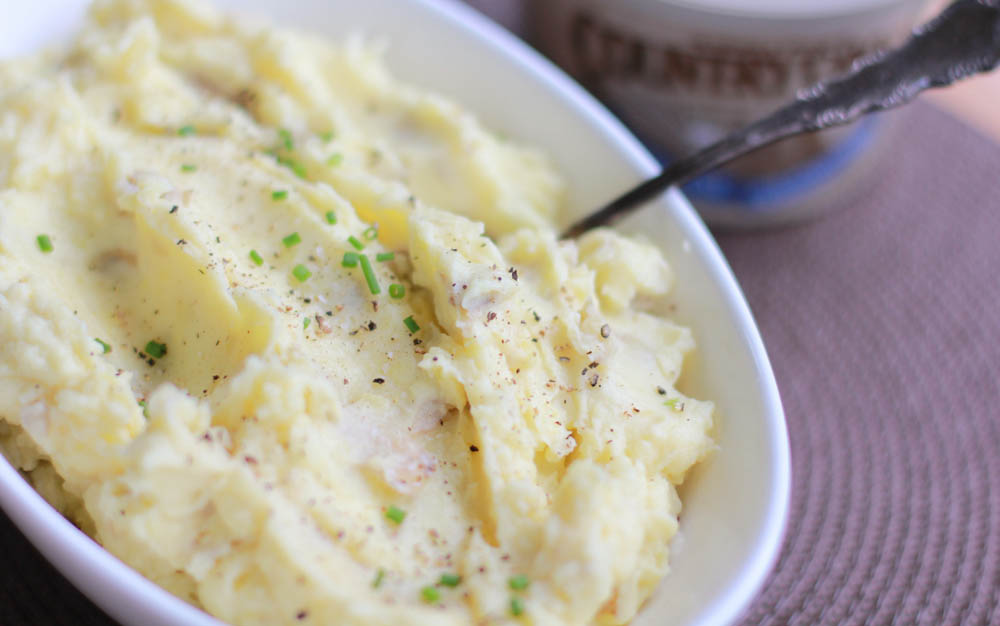 It just doesn't. When my family is happy (and full), I'm happy.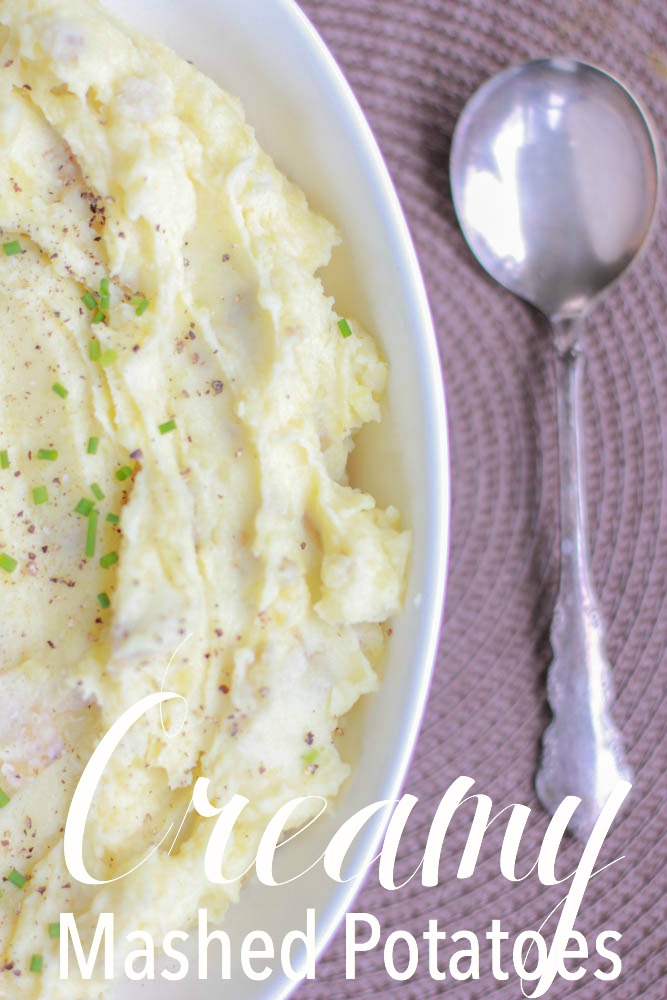 When I'm cooking for an army (and that's what it feels like with my crew), I need ways to be more efficient with my time. Shopping at Sam's Club and picking up everything I need in most areas of my home in one stop saves me time (and my sanity). Plus when I'm able to buy in bulk and save money, it saves me from making multiple trips to the store – score! I'm not one that loves grocery shopping. Mall shopping however is a different story.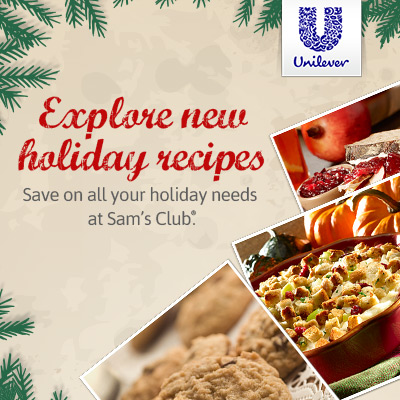 I know it's cold in most parts of the country, and when it's cold out, comfort food is my BFF. What's your go to comfort food?