During our latest trip to Disneyland to celebrate Disney Holidays, we were reminded that the Disneyland Resort truly has something to offer each member of the family. The resort brings out the best in us, and reminds us how fun it is to be together as a family. Taking a baby on any outing can be an exhausting idea, yet the Disneyland Resort is such a magical experience that it just can't be missed. With these tips for bringing baby to Disneyland, I hope your trip will be a fun-filled day for everyone.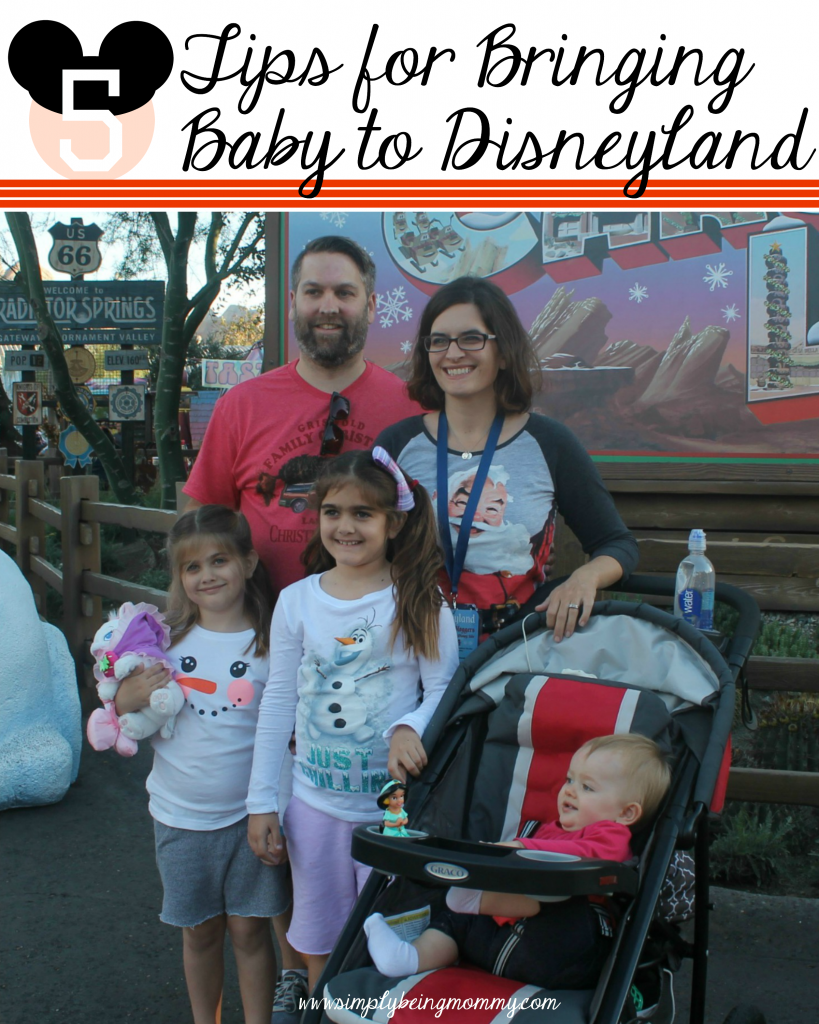 5 Tips for Bringing Baby to Disneyland
Pack for Everything & Get a Locker: That adorable outfit you picked out just for your Disney day may not make it past the car (ours didn't) so bring a plastic bag to store dirty or wet items. There will be spilling or refusal to eat their favorite food. Bring extras. Those tiny little baskets underneath strollers won't hold everything. Even if they do, who wants to be fishing through an entire day's worth of stuff to get to the goldfish? Rent a locker and store all of the jackets, pj's, or other items you know you won't need until the end of the day.
Utilize the Baby Care Center: Despite all the best planning and packing, sometimes things get left behind. The Baby Care Center is your best resource. Located on Main Street in Disneyland Park or by the wharf in Disney's California Adventure, the Baby Care Center has baby food, diapers, and wipes available. You can also warm milk, change your baby, or nurse in private.
Schedule Attractions Around Naps: While at the resort, there are so many rides and shows that are perfect for every member of the family, regardless of age. All of Fanstasyland, It's a small world, the Tiki Room, and The Jungle Cruise are all great options for families with infants. There are some attractions that aren't conducive to very young children, so we plan those during nap times. Big Thunder Mountain Railroad is my eldest daughter's favorite, so she rode that with Grandpa while her sister snoozed in the stroller.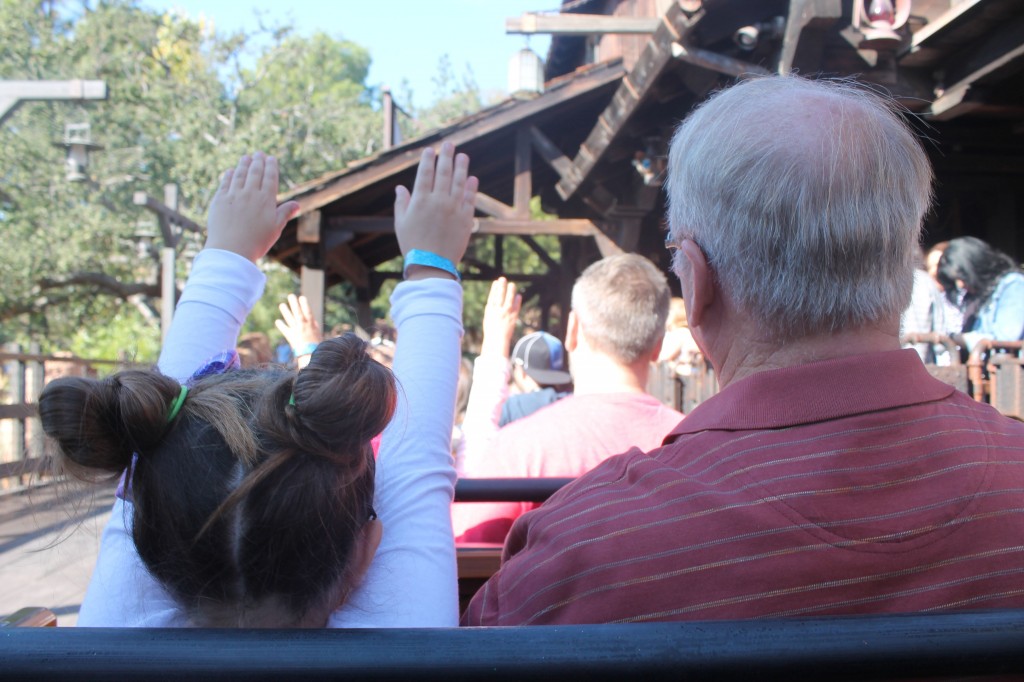 For those rides with more substantial lines, the resort will allow one parent to wait in line, enjoy the ride, and then swap places with the parent left behind with the baby. Just ask at the entrance to the line. It'll save you a ton of time and everyone gets to have fun!
Take Play Breaks: Waiting in lines is hard. Take advantage of places like Toon Town where young children (and their parents) can play. Infants need a break from all of the excitement, too. Find a comfy spot to spend a little time playing together or chatting. Being a Disney family, we adore sitting in the park and taking it all in. In addition to some quality people watching, explore the little elements that make Disneyland a world-class attraction like the ever-changing flora.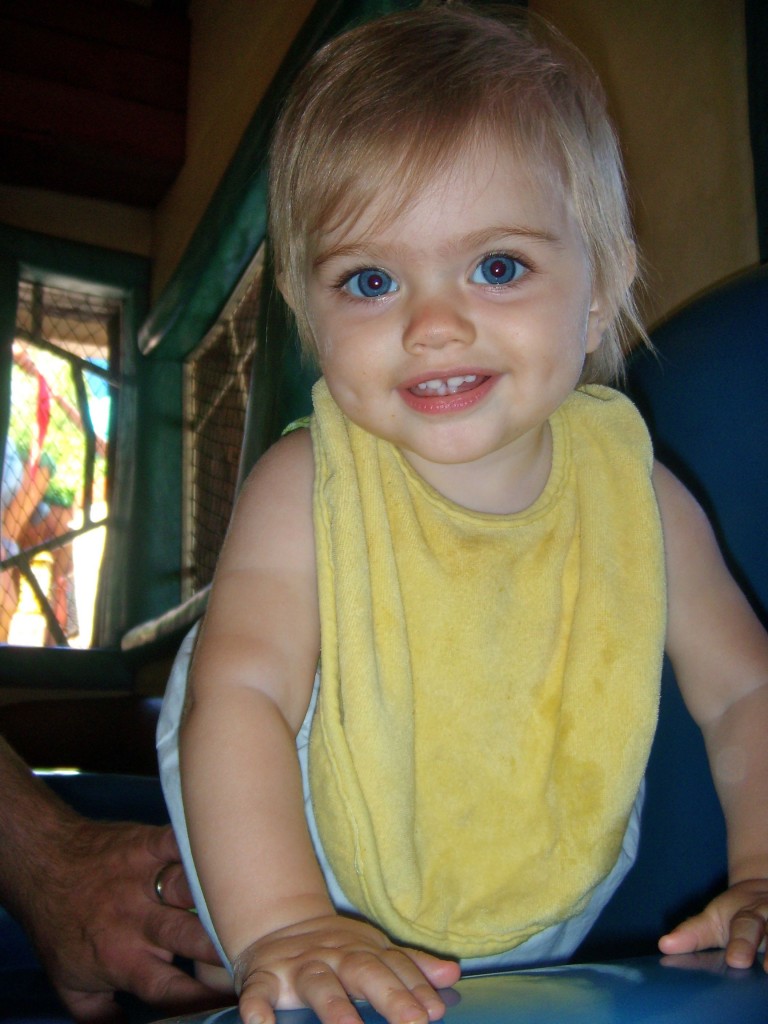 Get a Souvenir: Commemorate baby's trip to Disneyland with souvenirs, including ones you can get for free! You can get a free pin at City Hall for 1st visits, birthdays, or other special occasions. Once you get home, attach a magnet and you've got a refrigerator magnet to remind you of the fun. Take an extra map home for scrapbooking or turn it into a fun DIY home decor project. I made one of mine into coasters with a little Mod Podge and cork circles. Photos are also a great way to capture the fun. The Disney photographers will capture your posed pics onto a PhotoPass for you, but the helpful cast members will also snap photos with your camera.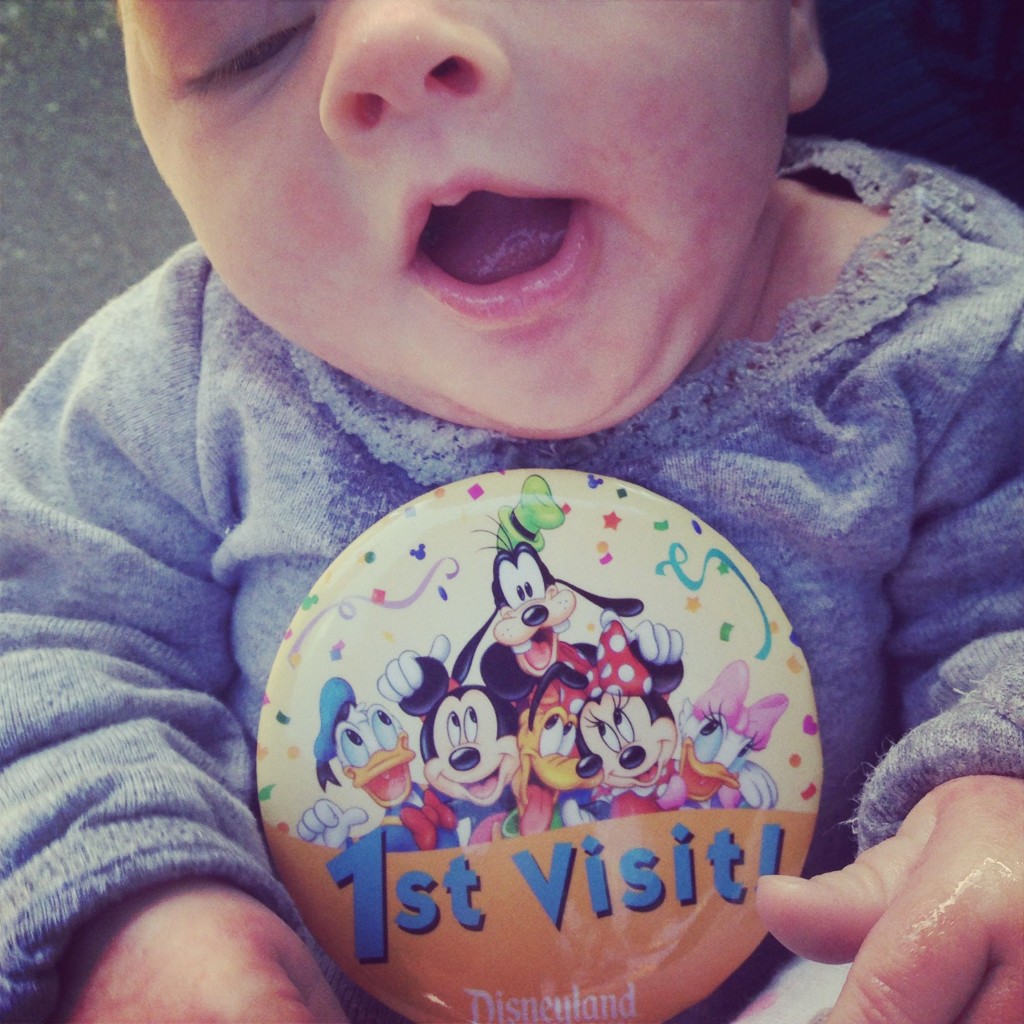 Of course, there are a zillion adorable souvenirs available for purchase. Mickey ears are classics, and make for the cutest photo ops. I tend to guide my children towards things that last, but there's something so sweet about the Mickey balloons.
Regardless of age, the Disneyland Resort elicits smiles and fosters family togetherness. If you're visiting the parks with baby, a little preparation and patience will make it a truly magical experience.
Do you have any other tips for bringing baby to Disneyland?