We were given a complimentary stay at the resort. As always, all thoughts and opinions are my own.
Last month my family took a four day trip to Branson, Missouri during our holiday break from school and work. None of us had ever been to the Ozark Mountains and we weren't sure what to expect, but it turned out to be one of the best trips we have ever taken! We stayed at the Grand Country Resort in Branson and my family had a blast.
Grand Country Resort
The Grand Country Inn boasts over 300 guest rooms, many of which have been renovated into new Clubhouse family rooms. Our room consisted of a very comfortable king size bed and a clubhouse, which is hand-crafted by the Amish, complete with bunk beds and a TV with DVD player. Rollaways are available for a small fee. There was also a small refrigerator and microwave.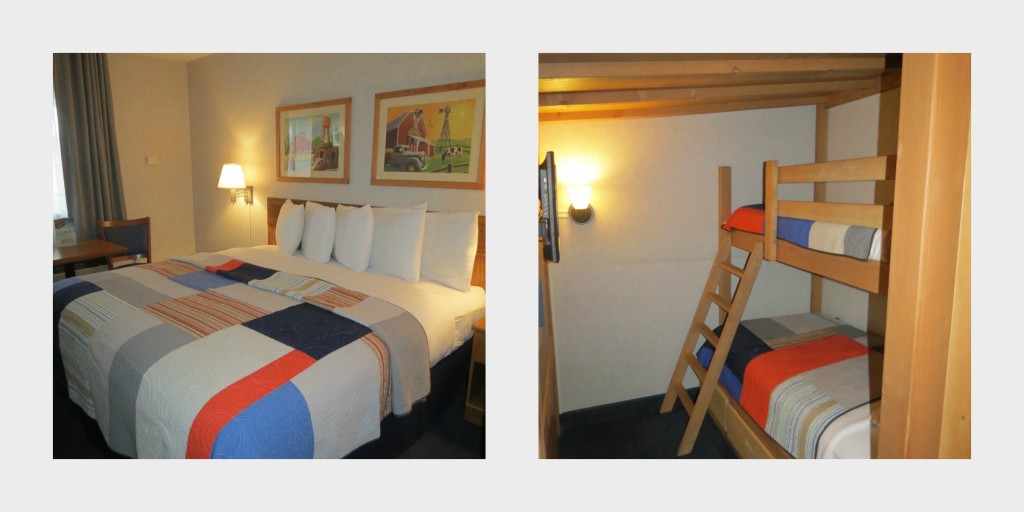 We honestly didn't spend all that much time in the room except to sleep. It was clean and comfortable, even with five of us. The amenities, however, are really what make Grand Country Resort special. We were able to easily walk around the resort and keep our car parked near our room.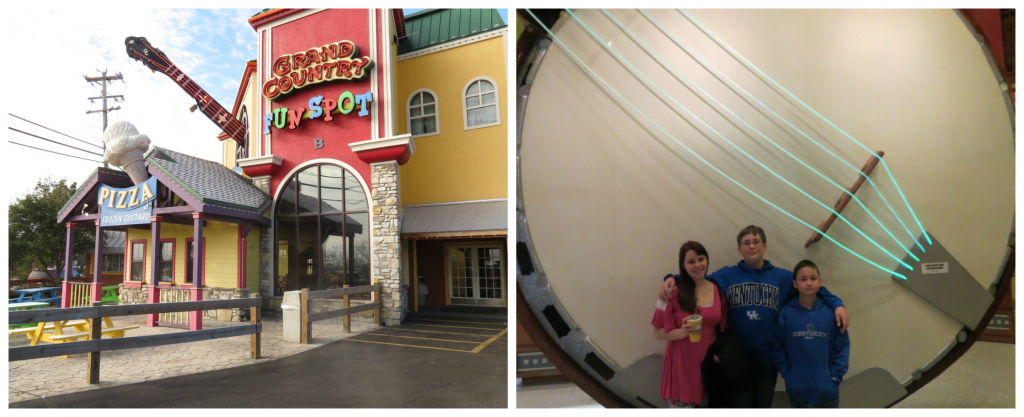 Grand Country Fun Spot is a 2-story arcade with a huge array of games for all ages. There are mini-bowling lanes, laser tag, mini-golf, a kids play area and even bumper cars. The place was hopping every time we went inside! They also host Family Celebrations at 10 p.m. every weekend night (nightly during the summer). Both nights we went they offered free cake and popcorn. I think there was even a laser show finale but we didn't stay that long.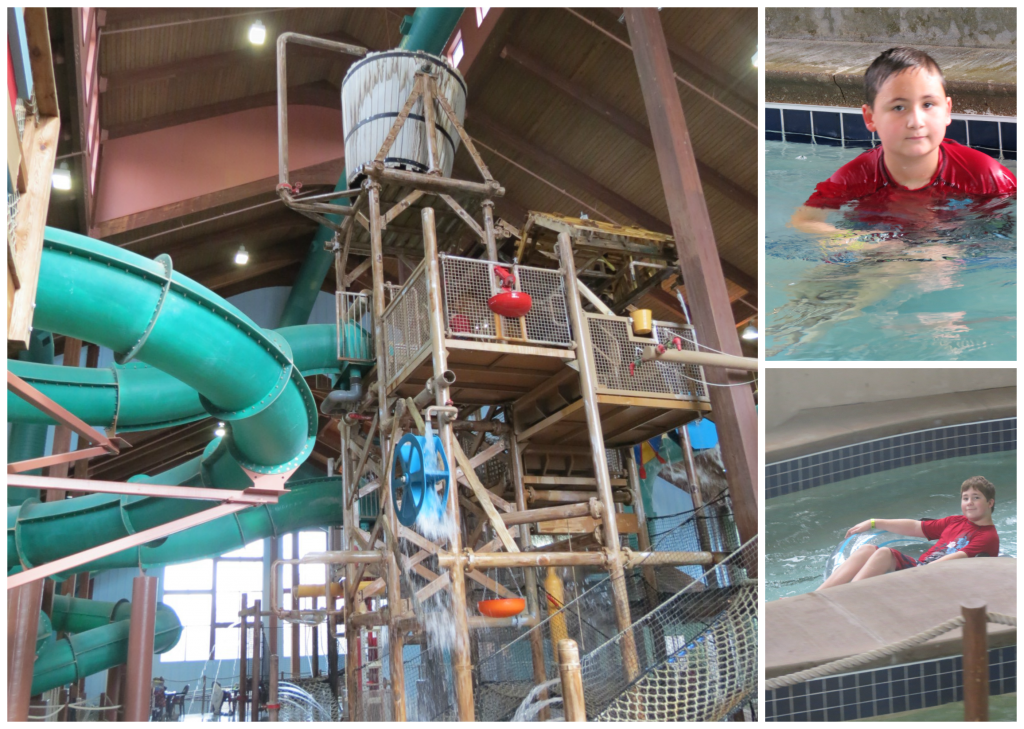 Splash Country Indoors is an indoor water park complete with lazy river, gigantic tree house with interactive water features, two hot tubs, a kiddie splash area, and a basketball pool. Admission is included for resort guests. There is also an additional indoor pool at the resort that we went to one night after the water park had already closed, it stayed open until midnight! During the summer there are outdoor pools and an outdoor section of the water park open as well.
Grand Country Music Hall is one of the busiest theaters in Branson open year-round with live shows daily starting as early as 10 in the morning! From award-winning musicians and vocalists, to comedy and amazing animals, there is something for everyone.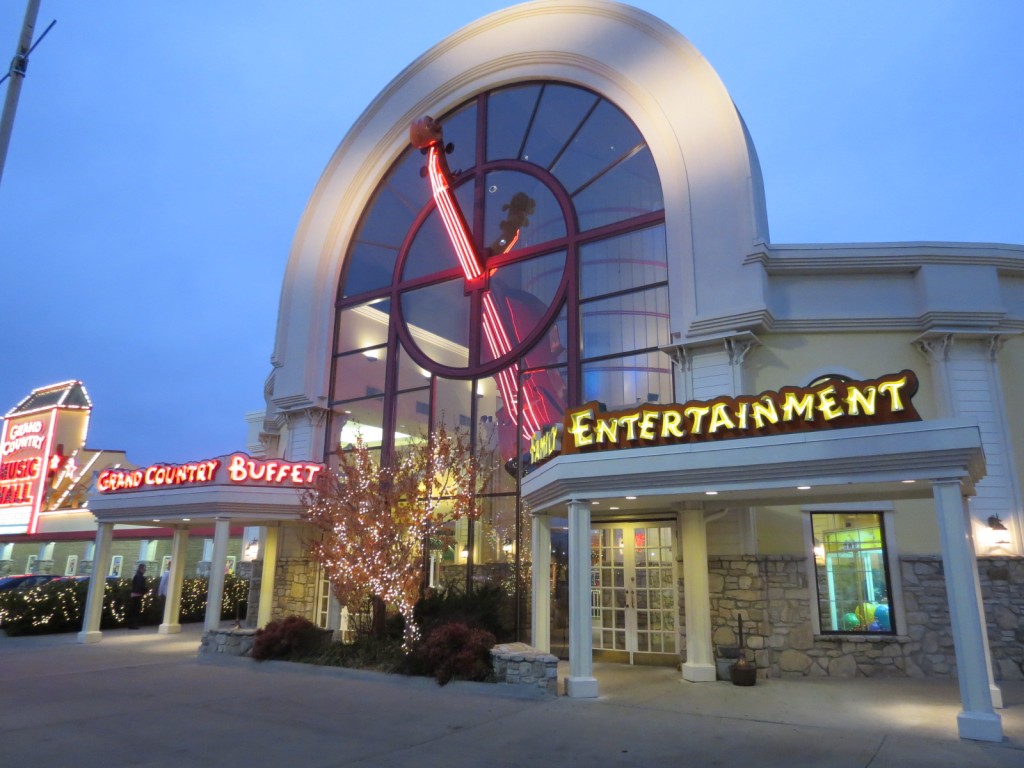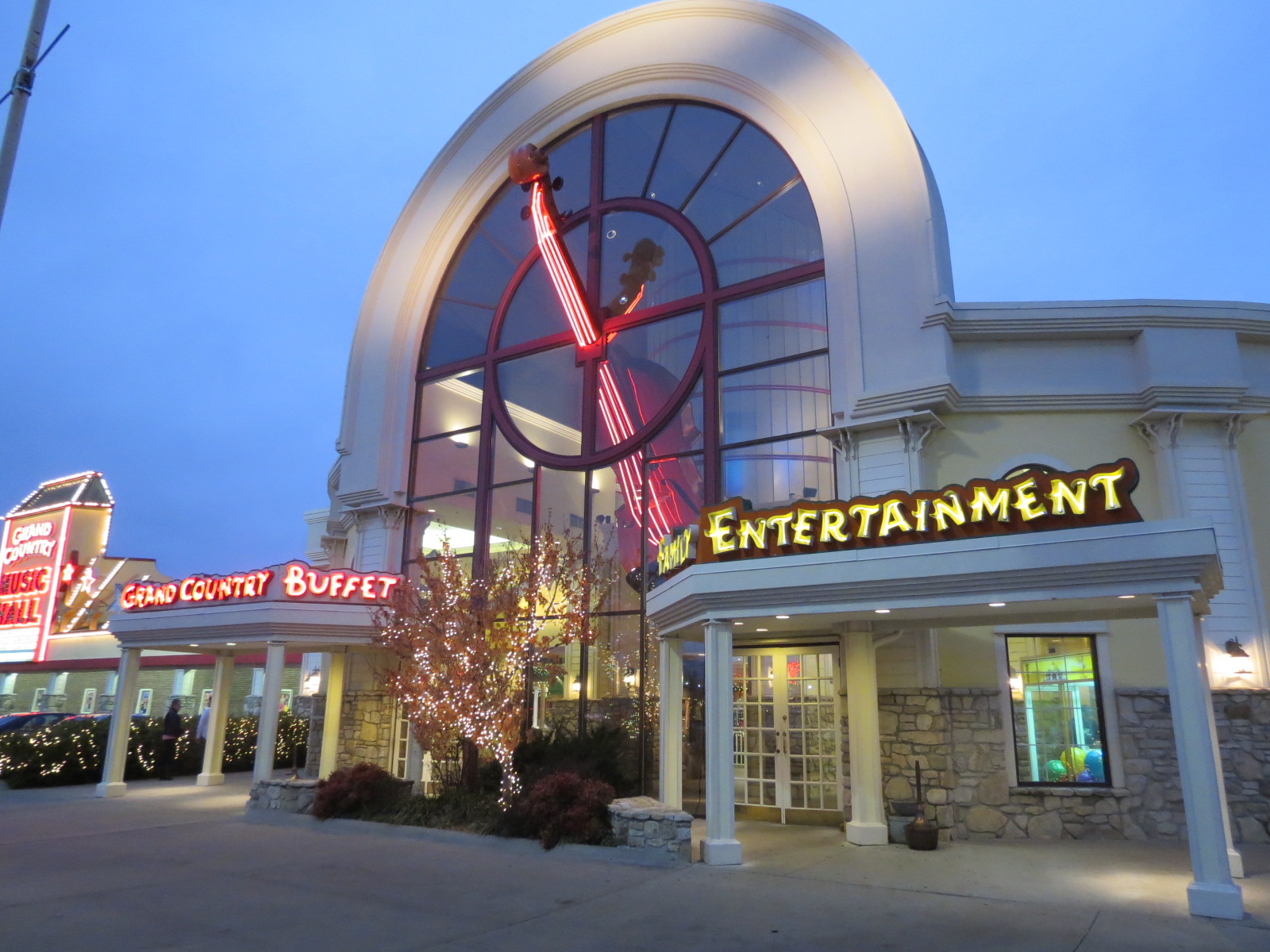 The Grand Country Shoppes consist of a general gift shop, a ladies boutique, and an old-fashioned mercantile that features classic toys. There is also a fantastic sweets shoppe where we sampled some of the best fudge ever!
No resort is complete without offering some dining options. There is a pizza buffet and frozen custard shop inside the Fun Spot. We never tried the custard but we ate at Papa Grand's Pizza. It was decently priced and the pizza was pretty good and included a salad bar. There is also an enormous banjo that has tons of famous signatures on it. Inside the water park is the Mining Company Grill which served hamburgers and hot dogs, but we didn't eat there either.
The Grand Country Buffett is located in the same building as the music hall. We ate a scrumptious breakfast one morning. I am generally not a buffet fan but this one was really good. Every kind of breakfast meat, potato, egg, and fruit you could think of were available, along with an extremely popular omelet station. I wanted to take pictures of the food bars, but it was really busy and I never got the chance. I did take a few quick pictures of our plates but they really don't do the food justice! Lunch and dinner buffets, as well as a Sunday brunch are also available.

Best of all, Grand Country Resort is very reasonably priced and offers plenty of package deals on their website. I've also seen some pretty amazing deals on Groupon. You could seriously stay busy for days and never leave the resort, but there are plenty of other exciting things to do in Branson as well. It's a fantastic destination for family fun!
Have you ever been to Grand Country Resort?
Connect with Grand Country Resort on Facebook.