A special thanks to the Branson CVB and the amazing shows listed below for this complimentary experience.
Did you know that Branson, Missouri is the live entertainment capital of the world? Seriously, there are over 60,000 theater seats in Branson, more than Las Vegas or Broadway! Over 50 theaters can be found on the Branson "strip" and throughout the area. We were able to get a small taste of the vast array of shows available during our recent visit with all the live entertainment options in Branson.
Live Entertainment Options in Branson
The first show we saw was Grand Jubilee at the Grand Country Music Hall. Grand Jubilee is a variety show featuring the popular New South quartet. New South members include a fantastic bass singer who has a commanding stage presence and a former American Idol finalist. Award winning female vocalist Jackie Brown also joins in with some powerful performances. The entire show was action packed with outstanding vocals, quick comedy sketches, and non-stop entertainment. Mike Patrick, the emcee, kept the show light and the energy high, along with his sidekick "Jim Dandy".

The second show we saw was the Amazing Acrobats of Shanghai at the New Shanghai Theater. I'm not sure if I can even adequately describe all the amazing talent these young performers showcased during the two-hour production. Mind-blowing feats of balance and strength and gracefulness, along with beautiful costumes and artistic backgrounds and props, take your breath away as you sit motionless in your seat because you don't want to miss a second of the action. Two of the young acrobats were roughly the same ages as my two sons, and their physical strength, endurance, and stamina was awe-inspiring.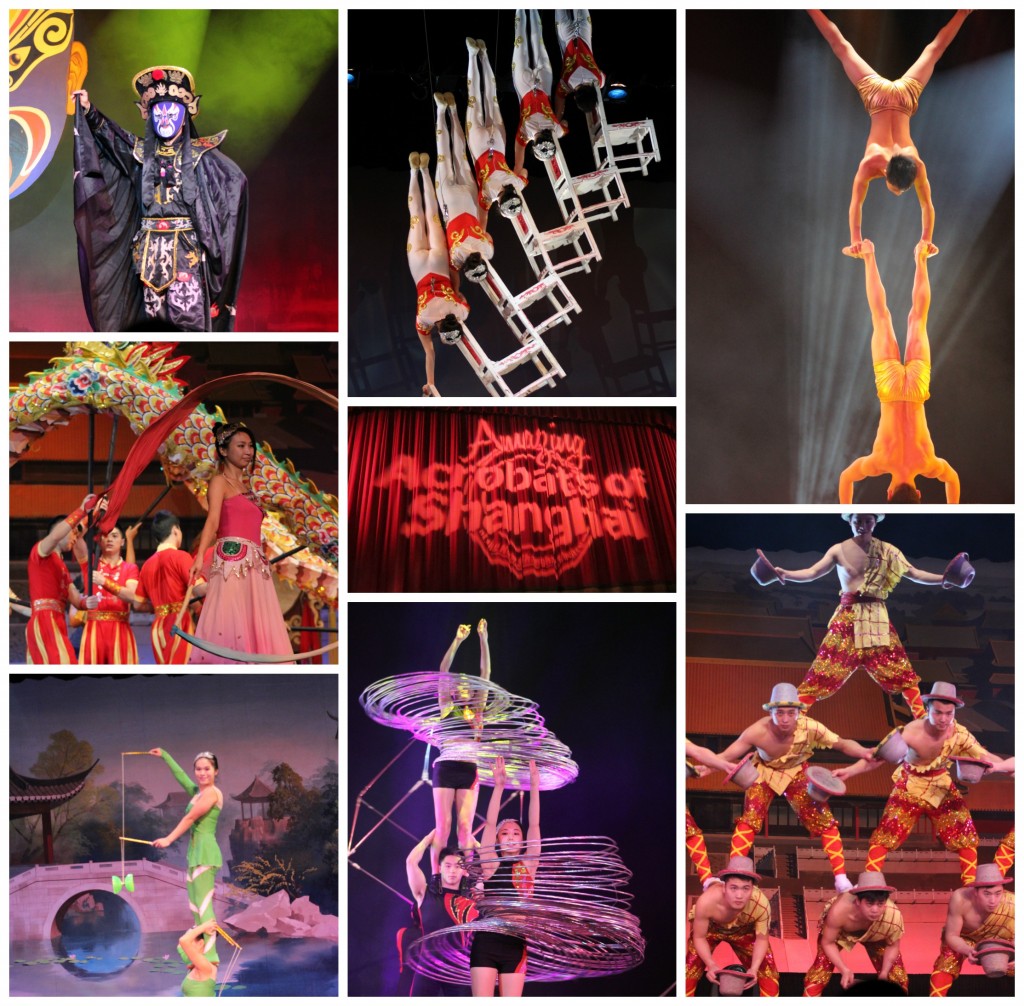 Our third show was the one that started it all in the Branson region back in 1959, Baldknobbers Jamboree. The Mabe family has been producing the show for three generations now. Baldknobbers memorabilia is even on display in the Smithsonian. It's also a variety format, with a large helping of hillbilly comedy that kept the packed audience roaring with laughter. The vocal performances were outstanding, including a very moving and rousing tribute to the dozens of military veterans present. Actually, all of the musical shows we watched incorporated some sort of tribute to the military and the veterans. Coming from military roots, that really struck a wonderful chord for me.

On our last day we saw two more amazing shows. The first one, Unbelievable, at Hamners Variety Theater, was a magic show with some fantastic twists. The emcee, Jeff Brandt, also happened to be a world-class impressionist and thrilled us all with spot-on impressions. We also thought the 16 year-old Russian gymnast was outstanding. There were other fun musical numbers with a talented cast. The best parts of the show, however, were the magical illusions performed by Dave Hamner and his beautiful birds. Their slogan "Birds Appear, People Fly, Voices Soar" says it all. I wish photography had been allowed!
Our final show on our last night was the world famous Legends in Concert at the Dick Clark's American Bandstand Theater. The performing lineup for the show was Reba McEntire, Nat King Cole, The Blues Brothers, and of course, no live tribute would be complete without the King himself, Elvis! Most of the performers were dead ringers for their celebrity counterparts, and they all gave thrilling vocal performances. Our favorite was Elvis, no doubt, but they were all very good. My children were mesmerized and even collected autographs and pictures of the performers afterwards. Actually, all the shows we saw offered opportunities to meet and greet the entertainers which I thought was fabulous.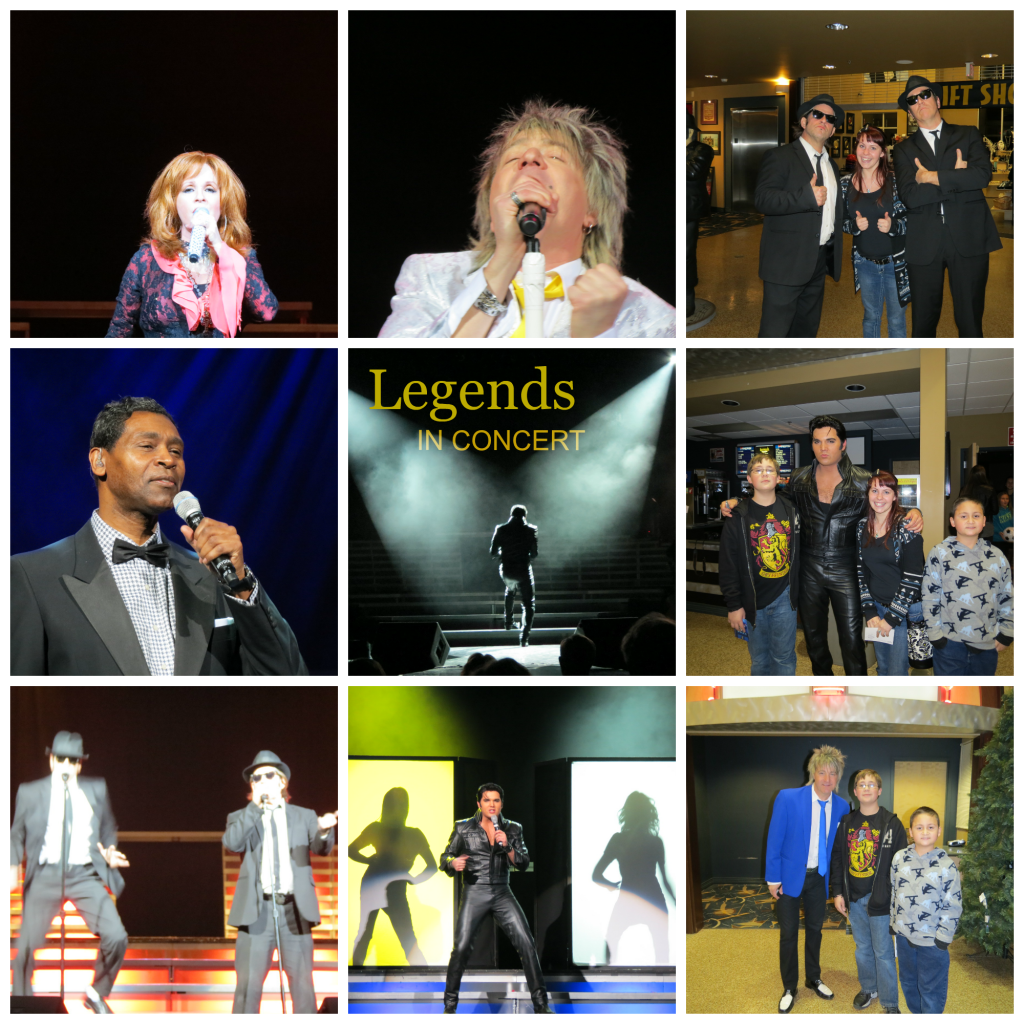 Overall, we loved all the shows. I liked all of them for different reasons, and honestly if I had to pick a favorite I don't think I could. I knew we were in for a real treat but what surprised me was how enthusiastic my children were. They loved every minute of it and have gained a new appreciation for musical genres they weren't very familiar with. Best of all, we did it as a family and made some wonderful memories.
Have you visited any of the live entertainment options in Branson?