This is a partnered post. As always, all thoughts and opinions are my own.
Our Christmas vacation was truly magical this year. Everyone was moderately healthy (an accomplishment for us), the kids were gracious and grateful, and I baked like crazy. Cookies, brownies and cakes for days…
But, oh, that television. I feel like it was on non-stop for two weeks. And even when it wasn't the television, there was the iPad and Netflix. And to be totally honest here, I don't mind the television and video games — in moderation. But now that our Christmas vacation is over, we're doing our best to get back on track. Finding time for all of it can be challenging, but I know that fitness is so critical to the long-term health of my children so I'm willing to give it priority in our chaotic schedule.
Fitness Tips for Kids
Bring a Friend: As an adult, I'm way more likely to get out there and exercise if I have a friend with me. It's not only more fun, but you have an accountability partner! Kids are the same. Ask a friend to sign up for a fun class with you and your children or make an effort to get to know the other kids in your classes. If you or your children are not interested in a class, try bringing a friend on a hike.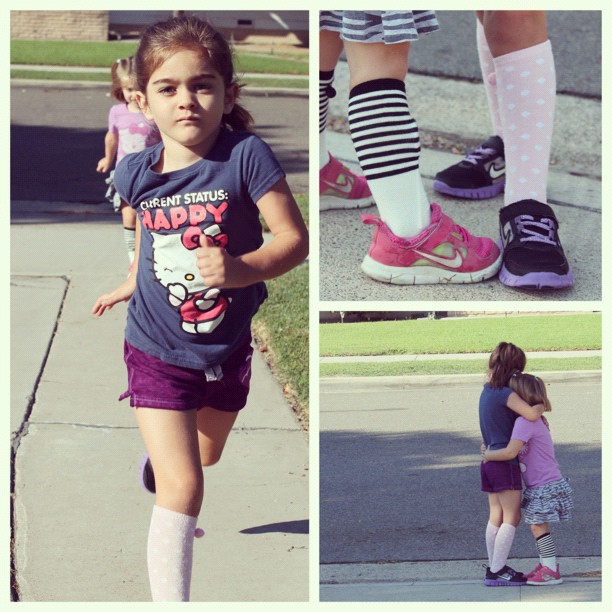 Make It Fun: Fitness for kids should be filled with fun. Here are some easy ideas that don't require a lot of supplies or planning:
Make a sidewalk chalk game board with motions to complete when landing on each spot.
Turn your backyard into an obstacle course.
Use a stopwatch and turn everyday activities, like picking up toys, into a race.
Add balloons. Balloons make everything more fun! They are inexpensive and are perfect for relay races, making a game of keeping them from touching the floor, etc.
Mix It Up: Nobody wants to do the same thing day after day. Using an exercise chart, like the options available from Minutes for Me, which allows kids to plan out their fitness activities for the week. Make sure to include a variety, not only for fun but to strengthen all bones and muscles.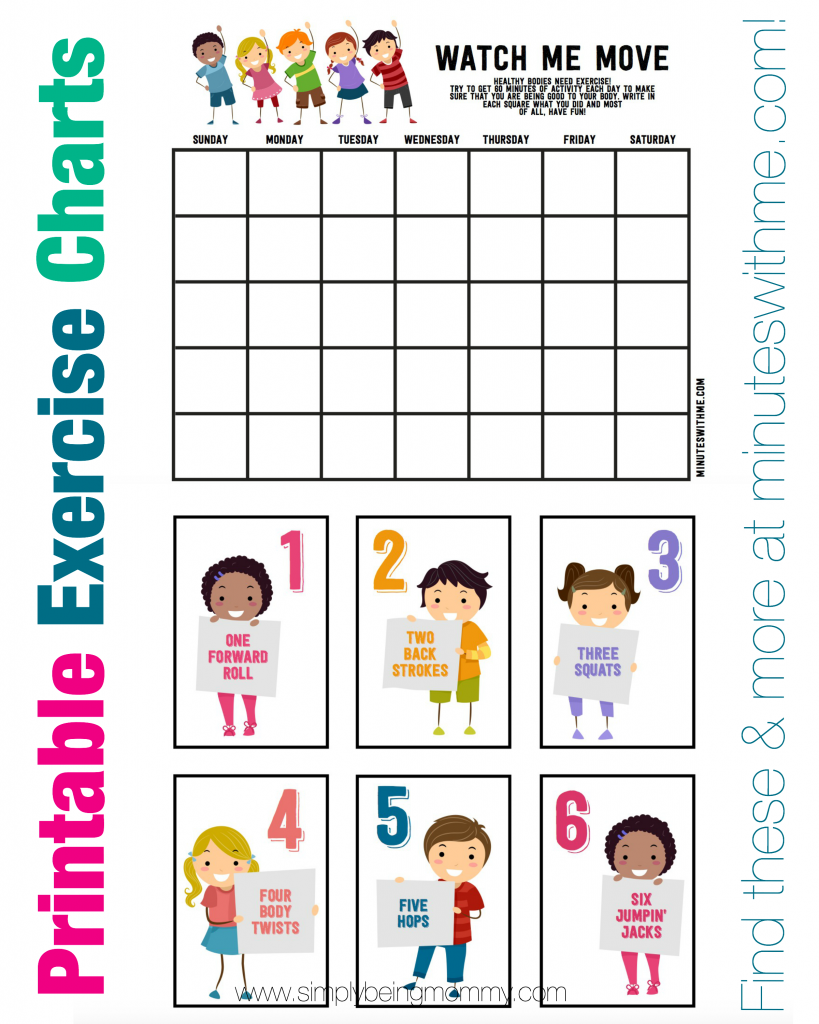 Be an Example: I know it won't last forever, but my girls still want to be just like me. So I try to be a person worth emulating, and that includes modeling physical activity. The harder part for me personally is how I talk about physical activity. When I moan about running, little ears are listening.
Incorporate Technology: Not all video games are created equal. There are tons of great games to get kids moving. I can work up a sweat chopping up fruit like you wouldn't believe. Technology will also allows kids to monitor their activity. Using a range of products from simple pedometers to much fancier devices, kids can track their progress and set goals for themselves.
With the frightening stats on childhood obesity currently in the US, fitness and nutrition is something we as parents must take seriously. Our goal should be instilling good habits into our kids early on.
How do you encourage your children's fitness?