This is a compensated post with Vicks. As always, all thoughts and opinions are my own.
As much as I love the longer days of sunshine, I hate losing that one hour of sleep every year when Daylight Savings Time rolls around. Thankfully, my children have never really been affected by Daylight Savings Time, but me, I'm not so lucky. In previous years, it's always been the same thing. Although I would only lose one hour of sleep, it felt like so much more and I would be so frustrated that I didn't do more in preparing for Daylight Savings Time.
As someone who suffers from disrupted sleep, losing just one hour of sleep is a big deal! But I'm not the only one. According to a new survey conducted about Daylight Savings Time, "more than half of all US adults say their sleep is disrupted by Daylight Saving Time; for those that say they suffer from occasional sleeplessness, more than 60% cite Daylight Savings Time as a sleep disruptor." The study also found that although we know it's coming, "81% of US adults do nothing to prepare for the time change."
So how do you prepare for the time change? Here are some tips for preparing for the time change! Springing forward should be an exciting time, and it can be when you're prepared to lose an hour of sleep.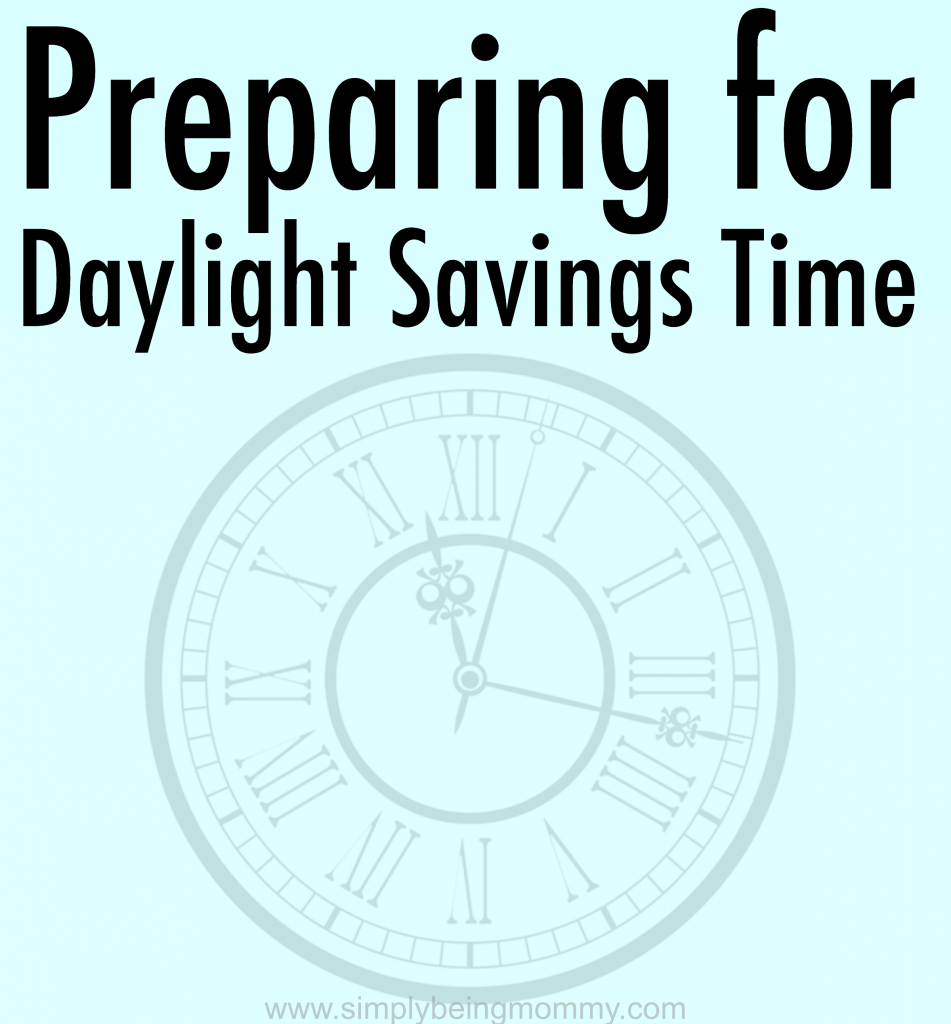 Prepare the week before: During the week leading up to Daylight Savings Time, move your bedtime up 30 minutes each night. The idea is to make sure you're well rested and prepared to lose an hour of sleep. If you're like me, that's easier said than done. When I need occasional help falling asleep, I use ZzzQuil to help me fall asleep easily. It's non-habit forming and it helps me to sleep soundly so that I wake up in the morning feeling refreshed and ready to start the day.
Eat an early dinner: While you're preparing for Daylight Savings Time, eat an early dinner each night. The purpose is to ensure that by the time you are ready to go to sleep you won't feel bloated and sluggish when it's time for you to lay down in bed at night.
Limit the use of caffeine: I know. Limit caffeine? What an AWFUL thing to do, but, it will help you fall asleep faster at night. As much as I love coffee and chocolate, I have to give it up when I'm preparing for Daylight Savings Time. I'd rather sacrifice my caffeine the week before, then have to deal with the grogginess and sleepiness the week after due to the loss of sleep.
Limit screen time before bed: I know. Another one. In a day and age where we always have screens in our face, it's hard to set them down. But, if you want to fall asleep easily, put the screens away before bedtime. Instead, reach for a book, magazine or newspaper.
Daylight Savings Time is coming whether you are prepared or not! By preparing for Daylight Savings Time, you can get your body ready for the lost hour of sleep.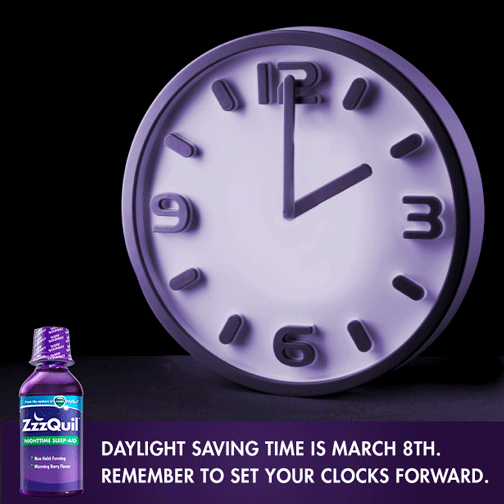 Also check out ZzzQuil on Facebook and Twitter for a fun ad campaign that aims to answer where that lost hour of sleep is going. It's simple, leave a comment on ZzzQuil's Twitter (@ZzzQuil) or Facebook page and tell them where you think that lost hour of sleep goes. They'll be responding in a fun way. Sounds like it could be a good time, and worth your while!
Do you have any other tips for preparing for Daylight Savings Time?