With just a few supplies you can make an adorable DIY Clothespin Picture Frame.
If you were to look at my iPhone right now, you would find hundreds of photos of my children, my husband, and our travels. Even though I have a decent DSLR, it's so much easier for me to grab my phone to snap quick photos of my family. But the problem with taking and storing photos and memories with my iPhone is that the photos never get seen unless I scroll through my photo folder or post them on social media.
But, that doesn't have to be the case anymore y'all! Using the free timeshel app available in the iTunes store, I was able to upload 30 of my favorite pictures taken with my iPhone. The whole process was super simple. It took me longer to choose my favorite photos than to upload them to timeshel. After I uploaded all my photos I was given two subscription options: 10 photos for just $5.95/month or 30 photos for $14.95/month. Because I take so many photos every month, the 30 photo option was the best option for me. About a week after I uploaded my photos, they were delivered straight to my home in a small, white shell.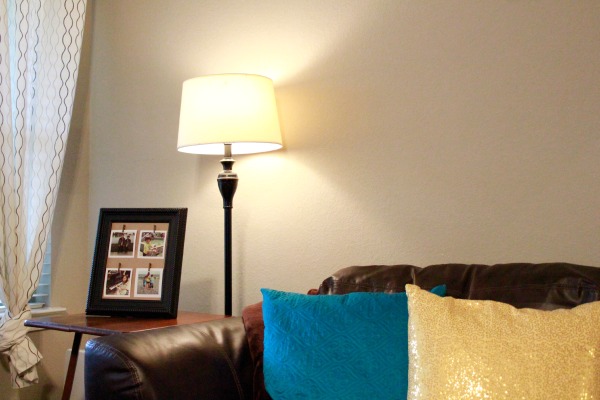 With modern technology, our mobile devices take some spectacular photos that deserve to be proudly displayed. This weekend I used an old picture frame I found at a thrift store to create a DIY Clothespin Picture Frame to display my timeshel photos.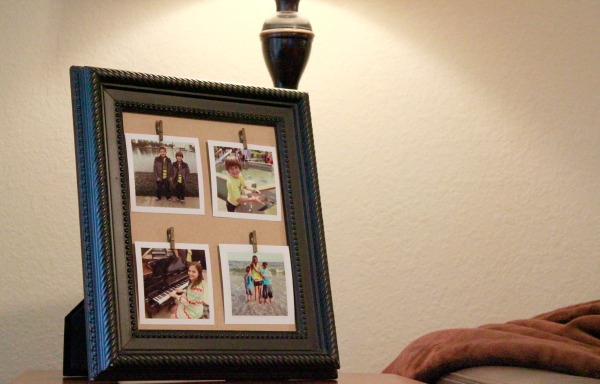 All I used to create the DIY Clothespin Picture Frame was an 8″ x 10″ picture frame, kraft cardstock paper, mini vintage clothespins and glue. It took me all of about 10 minutes to complete the project and I love the finished look.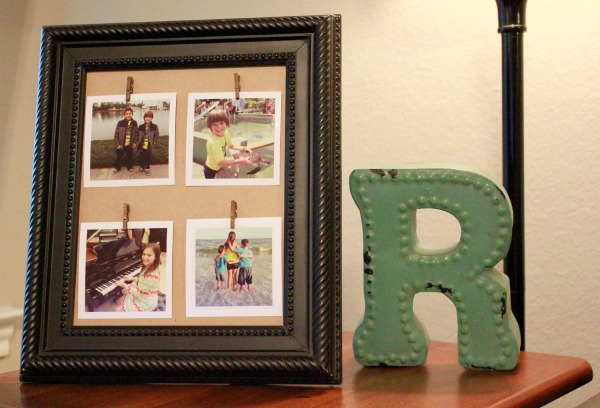 I cut down the cardstock to fit inside of the frame, and carefully put a drop of glue on the back of the mini clothespins before I placed them down on the cardstock. After applying pressure and making sure the glue was dry, I carefully placed my photos in the clothespins. I could have measure to make sure my clothespins were perfectly lined up, but I just eyeballed it and it looks pretty good. I also could have painted the frame, but I liked the kraft cardstock with the black frame.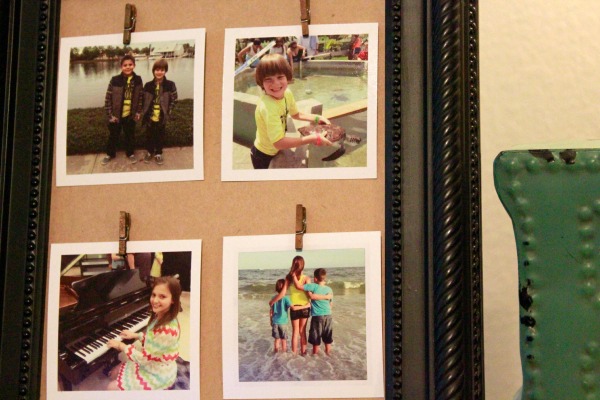 For less than $5, I think the DIY Clothespin Picture Frame is an affordable way to display my favorite photos in such a fun way. Plus, as new timeshel photos arrive, I can easily change out the photos with newer options.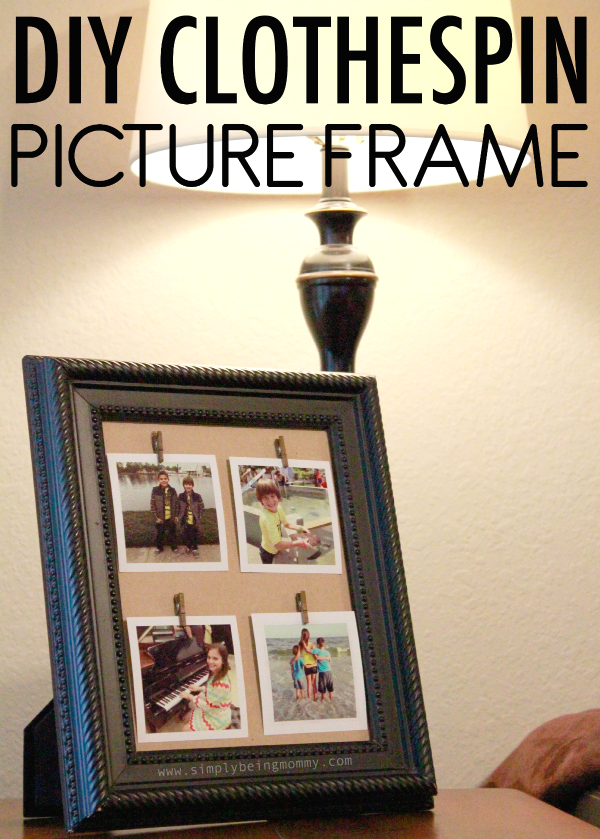 I'm pleased with the quality of the prints. I absolutely love that the majority of them were square (it made it easy to fit four in the frame), but there were some that were rectangle (but not your traditional 4″ x 6″ rectangle). I'm not really a fan of glossy prints, so the matte finish was a nice surprise. And while I was putting the photos into the clothespins I noticed that the date the photos were printed is imprinted on the back. This will make it easy to put the photos back into the correct shel anytime I want to replace the current photos with new photos.
What do you do with photos taken on your mobile device? Do you print them or are they held captive by your mobile device?