My family was hosted by Russo's. As always, all thoughts and opinions stated are my own.
Back in January my family and I were invited to the Grand Opening of a new Russo's NY Pizzeria location in Spring. We have visited a closer location to us several times and thought celebrating the opening of a new location would be a fun night out for the family.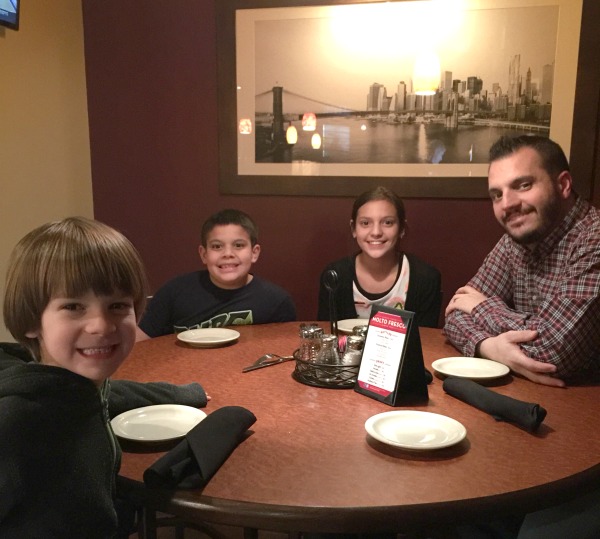 And it was. We all had a blast and enjoyed some fantastic food.
When the marketing team at Russo's NY Pizzeria reached out to me to see if I was interested, they told me that Anthony Russo (The Russo in Russo's NY Pizzeria) would be in attendance that night and would love to show my family how to make pizza. Once I read that, I was sold. I knew it would be a fun experience for the kids, and I was right.
Since it was the Grand Opening, the restaurant was packed. Every table was filled and there were people filed in at the front waiting for a table. When we arrived there were no tables, so they sat us at the back of the restaurant in a quaint little corner that is reserved for the franchise owner. It sits right by the kitchen and we were able to watch the cooks as they prepared the entrees. My youngest son had an absolutely wonderful time watching them at work.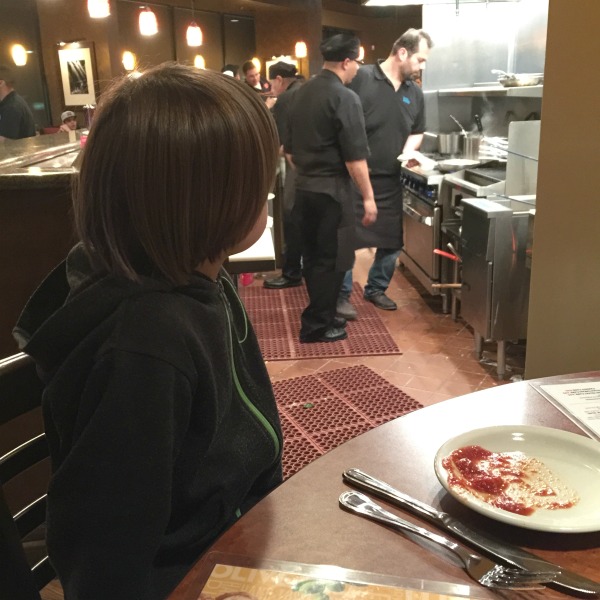 But before we made our pizzas, we enjoyed a wonderful dinner. To start, we had an order of Mozzarella Fritti and an order of Garlic Knots.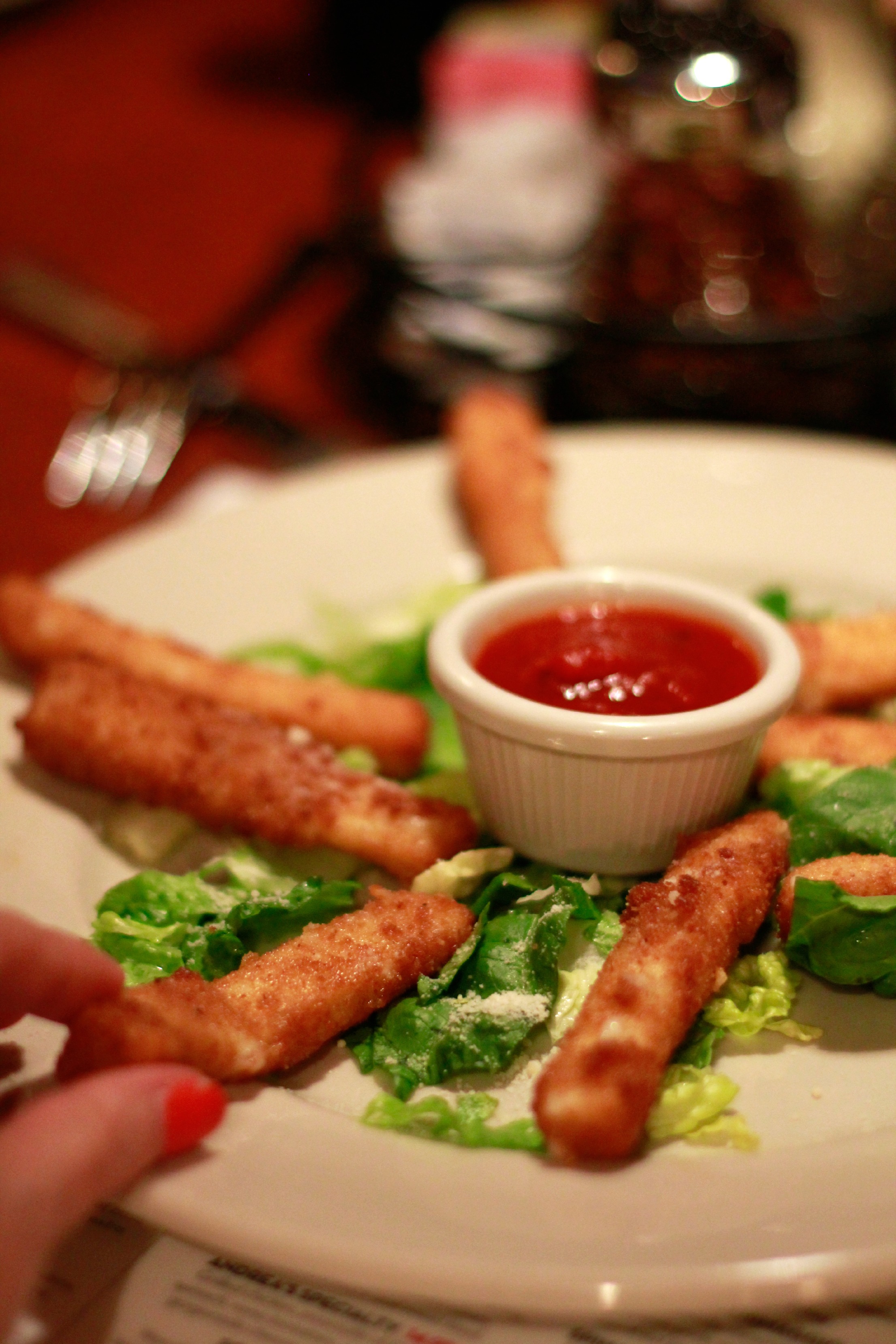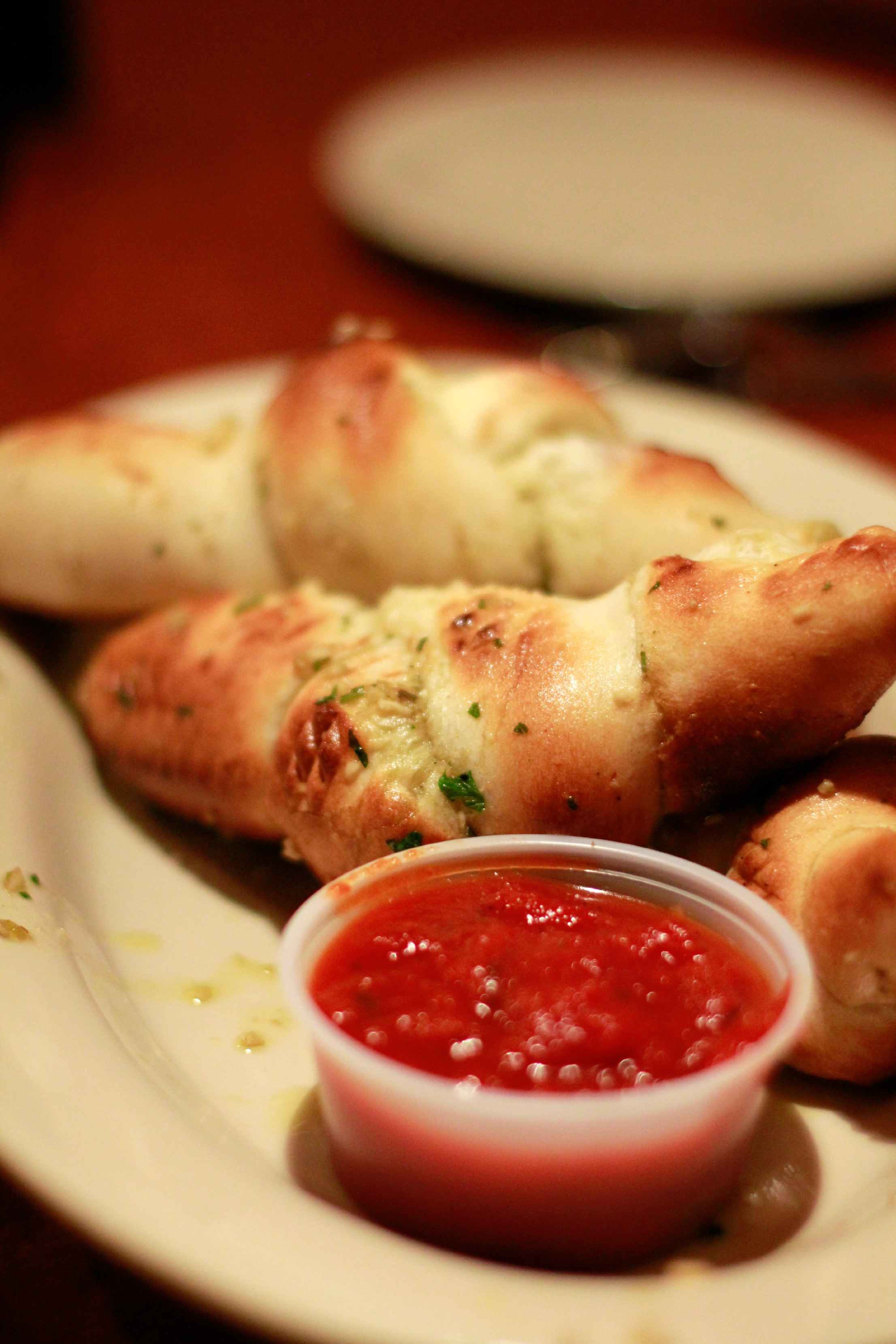 We had the Mozzarella Fritti first. It came to the table not as hot as I'd like and was underwhelming to be completely honest. I've had a lot of fried mozzarella sticks in my day and there was nothing particularly exciting about these. But the Garlic Knots, a whole different story. They arrived at the table piping hot and they didn't disappoint. They were covered in a generous amount of garlic and served with a delicious marinara sauce for dipping. Honestly, I could have eaten several plates of these and went home completely happy and content.
The staff was attentive to our needs, making sure our glasses were always full. Our entrees arrived in an acceptable amount of time considering how busy the restaurant was during our visit. I ordered the Gnocchi Alla Piemontese, my husband ordered the Mulberry pizza, and the kids all ordered a kids meal. The serving sizes were generous, which is always nice. I love being able to take home food for lunch the next day.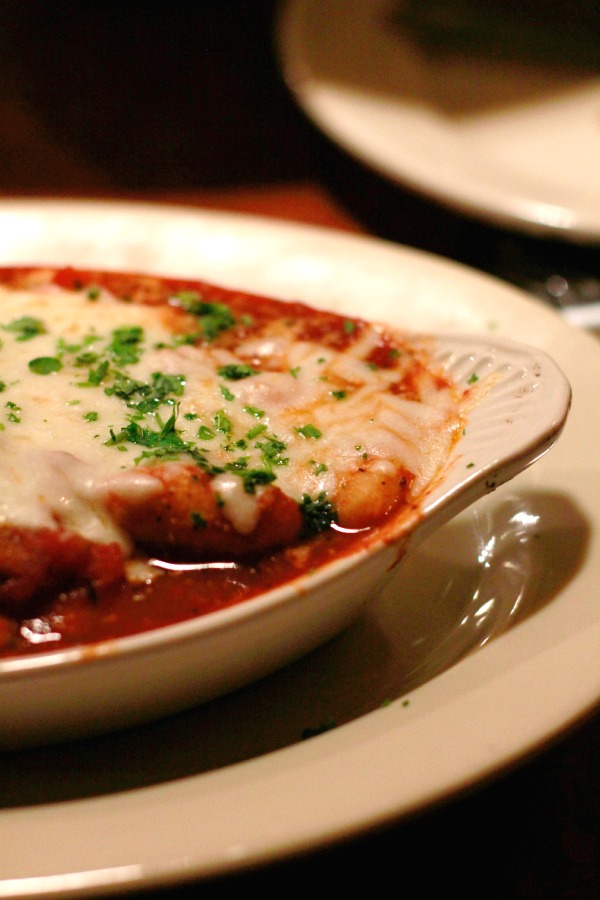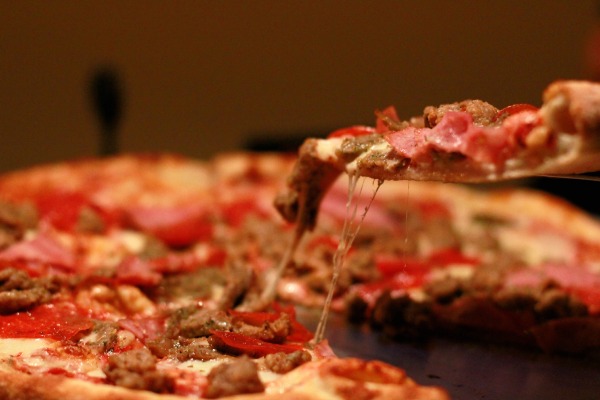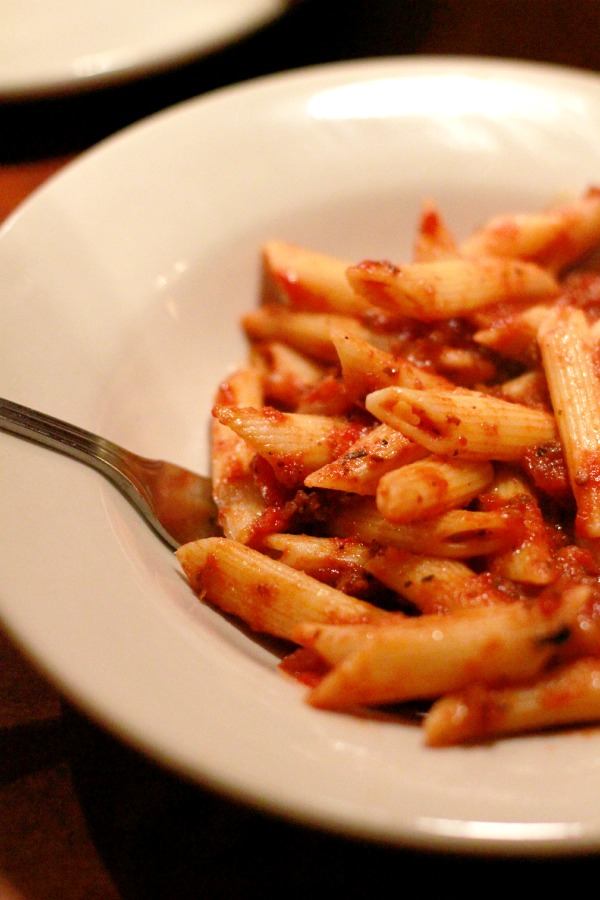 There is something so comforting about dinner around the table with family with tasty food. We always eat dinner together and many times on the weekend, we invite others to join us. Many of my favorite memories are made around the table. I hope my children will continue the tradition with their families one day.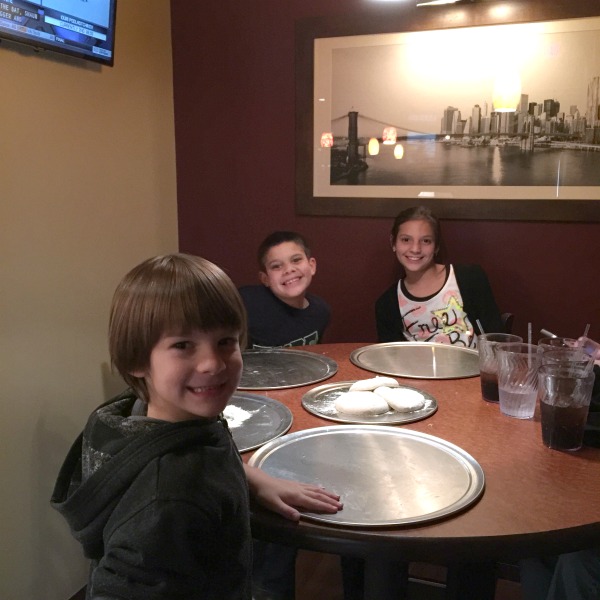 After we ate dinner, it was time to make pizza. I didn't tell the children we would be making pizza at the restaurant, only that we were going out to eat. Once they found out, you couldn't have wiped the smiles off their faces even if you tried. I mean, because how often does the owner of a restaurant take time out of his busy night to show you how to make pizza? It was definitely a memory-making night and the kids often mention "making pizza at that restaurant."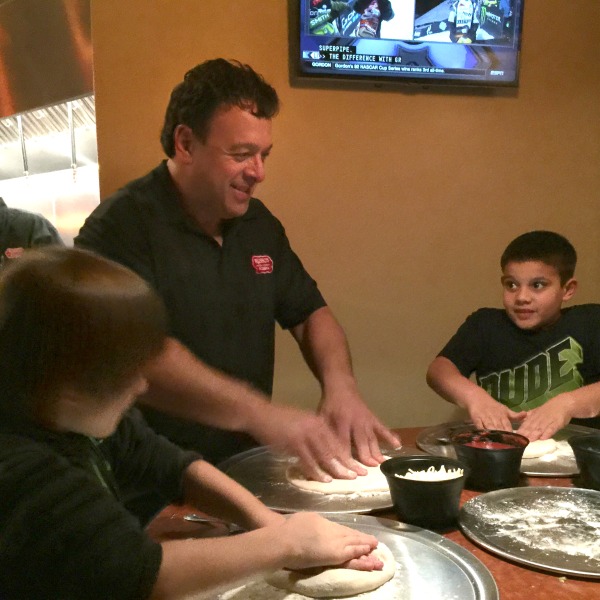 After we all made pizza with Anthony, they cooked them and packed them up for us to take home. We all had pizza for lunch for days, and nobody complained.
Obviously this was an experience we will remember for years to come. I don't think that Russo's NY Pizzeria offers this as part of a normal every day experience, but I think it would be something fun to add to the menu.
Overall we had a wonderful time at Russo's. The food was fantastic, the atmosphere was fun, and the staff made sure we had a phenomenal time.
How many of you would like to make your own pizza at the restaurant as part of the dining experience?
Connect with Russo's NY Pizzeria on Facebook and Twitter.