This is a partnered post with Denny's. As always, all thoughts and opinions are my own.
I'm so excited to finally be able to announce that I've continued my relationship with Denny's and will continue to be a part of the Denny's Diner Blogger Ambassador Council this year. Through this partnership I will be able to bring you the latest news about Denny's and share exciting information about upcoming news and events. And to kick things off with a bang, I'm excited to share that Denny's just announced a partnership with Nascar Driver Denny Hamlin.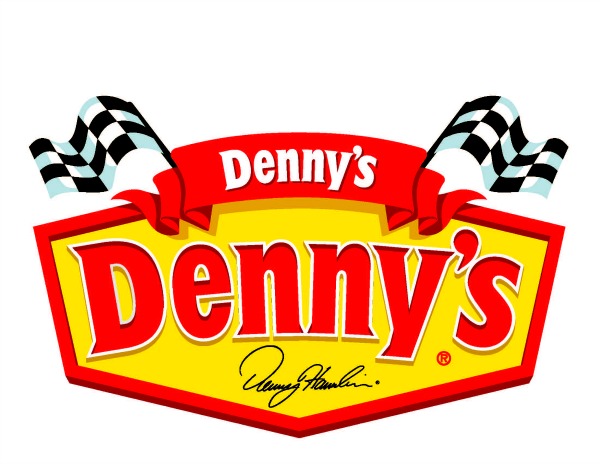 "Denny Hamlin's first love wasn't racing. It was Denny's. Now, he's fulfilled his lifelong dream and built his own Denny's Denny's to take on the road. Watch the videos and follow Denny Hamlin's quest to bring his true passion to life."
Beginning with the Sprint Cup Series race at Texas Motor Speedway on April 11th, the custom-made "Denny's Denny's" will travel with Hamlin. Race fans visiting Denny's Denny's will be able to enter a sweepstakes (the prize package includes a meet-and-greet with Hamlin over a breakfast at Denny's, four tickets to the race at Charlotte Motor Speedway on October 10, as well as round-trip airfare and two-night hotel accommodations), view video content and take "boothies" with a superimposed image of Hamlin by their side. "Boothies" can then be shared with family and friends through their social media channels. Hamlin will also appear at select times to meet fans, sign autographs and hold giveaways.
The mobile "Denny's Denny's" features an authentic Denny's booth, Hamlin's famous fork collection and syrup gas tanks, a perfect combination of both Denny's. "Denny Hamlin is as intrinsic to the NASCAR® culture as the Grand Slam® is to ours, so it was only a matter of time before we combined two all-American favorites," said John Dillon, chief marketing officer for Denny's. You'll be able to see "Denny's Denny's" at the Sprint Cup Series on April 11; Short Track Showdown at South Boston Speedway on April 23; Charlotte Motor Speedway on May 24; and the Daytona International Speedway on July 5.
Check out this sneak peak for the upcoming "Denny's Denny's" video spot:
Weigh in race fans. What do you think about this new partnership?