We're that family. The family that can find an appropriate Disney quote for every situation, has hidden Mickey's in their living room, and considered naming their youngest child "Minnie." Yup, we're all kind of crazy about Disney. So you can imagine our excitement when the invitation came?

I was invited to the Disney Social Media Moms Conference at Disney World May 7-10th!  It's a privilege and a dream come true! The details are slowly coming in, and I can't wait to share more with you.
I wanted every part of this trip to Disney World to be truly magical for my children, including the reveal. They are currently obsessed with pretending to be spies, going on hunts, or looking for treasure. So for the big announcement I made this DIY We're Going to Disney World Printable Puzzle and hid the pieces for them to find.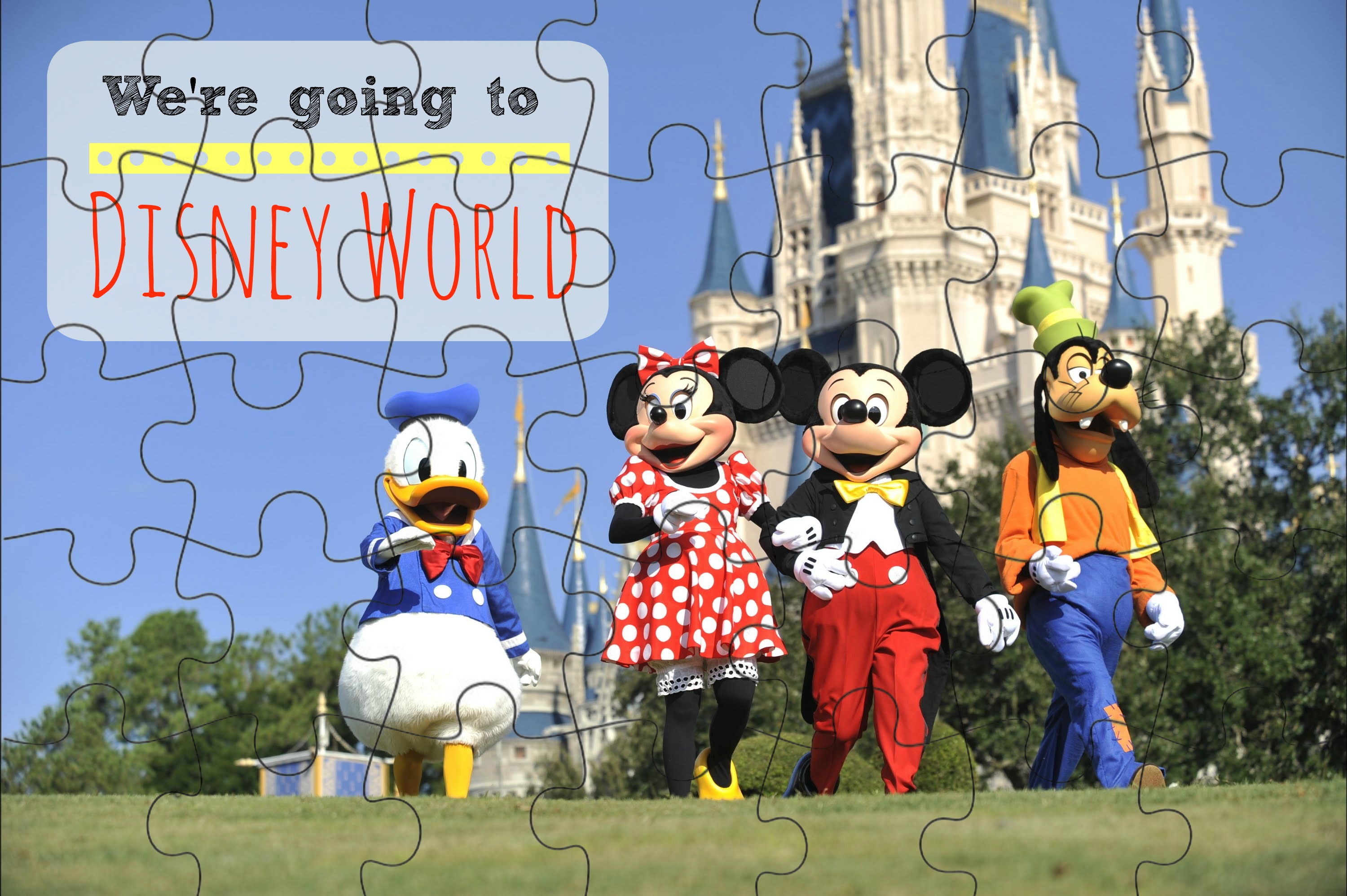 Whether you'll be joining me for the conference or planning a trip to Disney World, this We're Going to Disney World Printable Puzzle is a fun way to share the good news with your family.
How to Make a We're Going to Disney World Printable Puzzle
Download the We're Going to Disney World Printable Puzzle template. Print the template using your printer on a 8.5 x 11 sheet of white paper. For a bigger puzzle, print in landscape.
After printing it out, use a spray adhesive and attach the puzzle to an empty cereal box (or something of similar size). This step is totally optional! While waiting for an oil change, I cut out the pieces. A mama's got to multitask, y'all!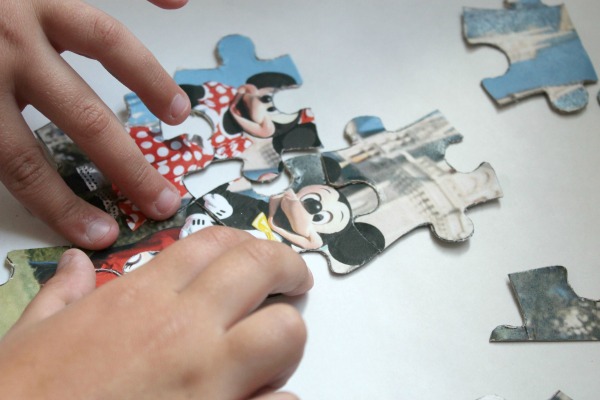 After I hid all the pieces, the kiddos went on their search. After finding all the pieces, they started putting the pieces together. They knew right away that it was something Disney, since they could see the smiles of Mickey and his crew. They loved the surprise and will be busy researching Disney World for the next month.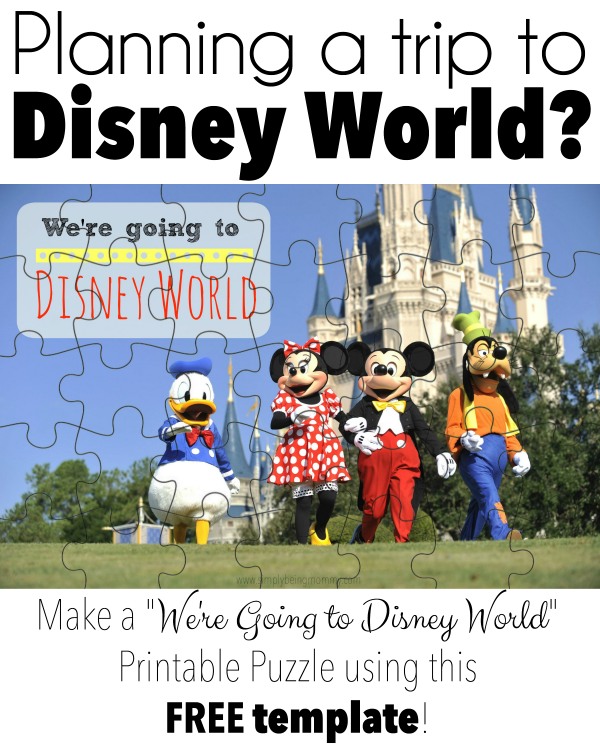 Do you have recommendations for Disney World?  I'd love to hear them!