This is a partnered post. As always, all thoughts and opinions are my own.
Having a baby changed everything. The amount of sleep I need to function, the time I spend getting ready in the morning, how much I cry watching television commercials — it all changed when I became a mother. But one thing I hadn't anticipated was how much more I would appreciate my own mother.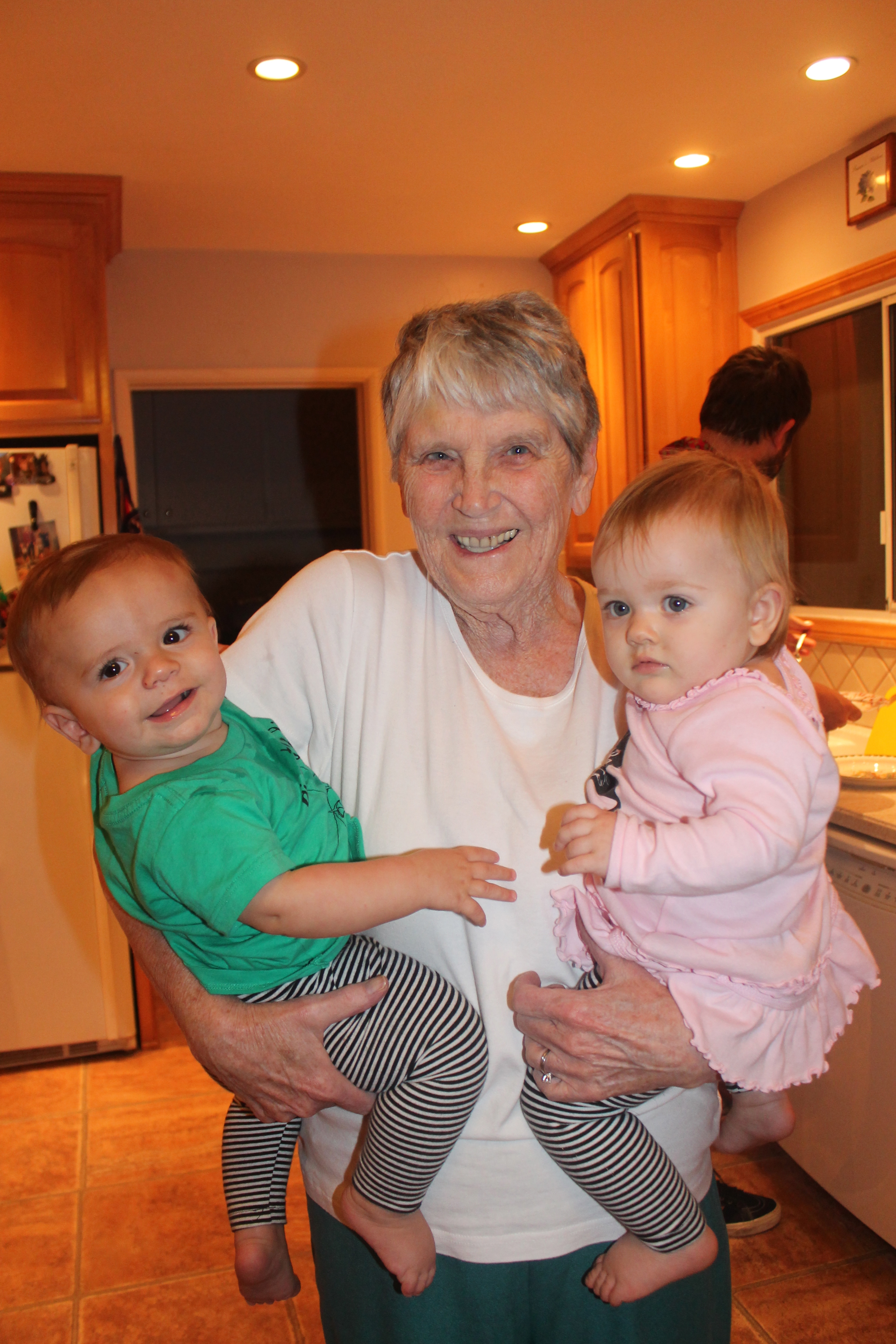 We're different, my mother and I. She's organized and even-keeled; I'm a flurry of ideas and emotions. Those differences make us unique, but also leave me in continual awe of her.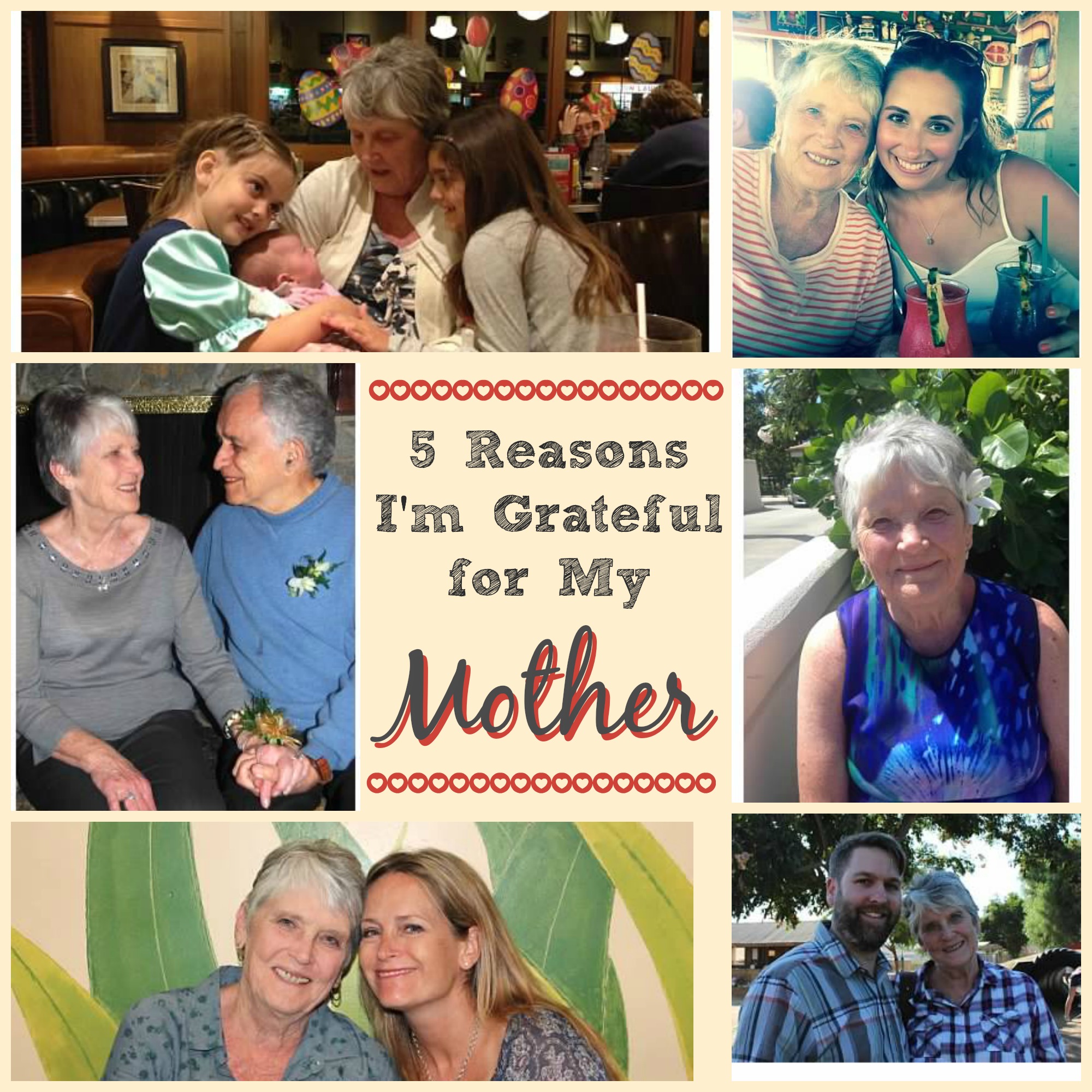 5 Reasons I'm Thankful for My Mom
She Never Complained: Six kids, a job, and endless volunteer activities — my mom was busy. But she never complained about how much she had to do. Being a mom is hard. It's harder than I could have imagined. Acknowledging or sharing that is okay, but I appreciate that my mother never made me feel like a burden.
She's a Gracious Hostess: From holidays to block parties, my mom is always the perfect hostess. She's got the etiquette rules down, and is my go-to for what to serve and how much food to buy. She does it all without being stuffy or frenzied. Since I'm always frantic on party days, it's something I admire about her.
She Allowed Me to Be Different: Those high school years are rough, y'all. My mom resisted controlling my clothing choices and hair color, or forbidding my restrictive vegan diet. She let me be autonomous and try things. When I came home with my lip pierced, she voiced her disapproval. But honestly, that's the only time I can remember. I felt secure in exploring who I was because she was there to guide me. We had common sense rules that my siblings didn't need to rebel against. It's not a parenting style that works for everyone, but looking back, I'm so grateful for the opportunity to figure it all out on my own terms.
She Has a Life: For as long as I can remember, my mom has spent the first Monday night of each month playing Bunco. She got out and reconnected. That probably saved her sanity now that I think about it! But she took the time for herself to peruse her hobbies, stay active, and have fun. Additionally, she spent time with her siblings and extended family. Even though she and her sisters didn't always see eye-to-eye, they were respectful and kind. It's how my siblings now treat each other, and how I want my own daughters to interact.
She Served Others: I grew up watching my parents volunteer. They held church garage sales, built houses, hosted election polling places in our garage, the list goes on and on. Service was a part of our family dynamic and something that I'm proud we have all maintained.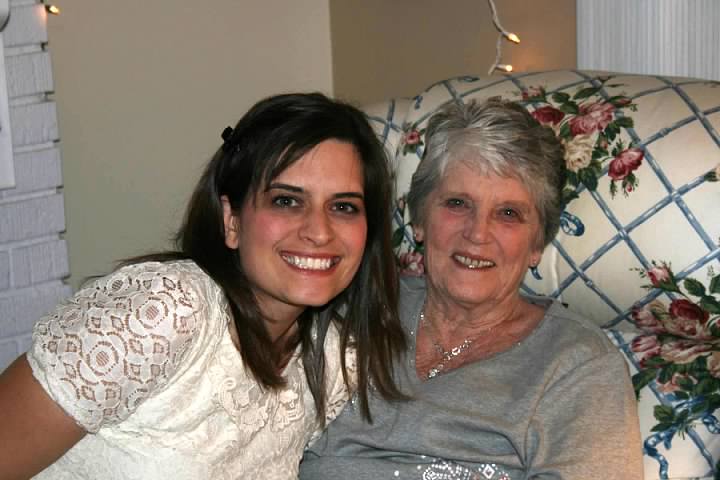 I can see the glory of motherhood in my mom's handiwork and dedication. Although I spent those darn teenaged years citing how I was different, I've spent my first seven years of motherhood trying to be more like my mom.
As we near Mother's Day, I invite you to "Put Your Heart to Paper" and share how much your own mother means to you. It's not always easy to say, but reflecting on her legacy makes me not only a better daughter but a better mother as well.
When you think of your mother, what are you grateful for?