[This list has been updated as of 12/30/19 to ensure you have the most up-to-date information on the BEST monthly subscription boxes for your family.]
If you're not participating in the fun known as monthly subscription boxes, you are missing out on the anticipation of tearing open boxes to see what goodies arrived on the doorstep (or mailbox). Monthly subscriptions boxes are undoubtedly the coolest way to discover new products, delivered right to you each month at a fraction of the retail cost.
It seems to be all the rage these days and new monthly subscription boxes are popping up every day, or at least it seems that way. There is a monthly subscription box for everyone and everything. But just jumping into the world of monthly subscription boxes can be a little intimidating because there are so many boxes to choose from.
As a monthly subscription box aficionado, I wanted to share a list of monthly subscription boxes for the whole family. I have included my pick for each category to help make jumping in to the world of monthly subscription boxes a little bit easier.
Please note that the prices indicated are for a one month subscription. Many of these companies offer a discount for longer subscriptions.
List of Monthly Subscription Boxes

Monthly Subscription Boxes For Children
BookRoo – $17.99
Bookroo's mission is to help children fall in love with reading by helping parents to build a home library of children's books in an exciting, affordable way. Each month, subscribers receive a box of individually gift-wrapped children's books to keep. Bookroo is about creating an experience around reading that helps parents spend meaningful time each day helping their children learn.
Ecocentric Mom – from $26/month + Use code GETSTARTED to save 30% off your first months shipment OR $5 off ANY $45+ shop purchase with coupon code SAVE5 OR $5 off any subscription using code WELCOME5 OR use code LOVEDAY10 for 10% off your purchase.
Their mission to make moms' jobs easier by providing easy access to nontoxic, healthy products for her and her family that are both useful and fun and, best of all, delivered to her door every month. They offer month to month subscriptions for moms and babies up to two as well as build your own (customizable boxes) for pregnancy and every woman seeking to make a chance to cleaner, healthier products.
Bluum – $34
Bluum delivers monthly boxes containing five full-size, top-rated products curated just for you and your little one (from pregnancy to pre-k). It's like having your own personal shopper deliver products you'll adore, right to your front door! The products in each bluum box are chosen by a team of mom's that speak to more than 500 brands, attend trade shows and scour social media to find the latest new products. The same moms then curate the product selection. In addition, your box is guaranteed to be valued at $45 or more with a diverse product mix that matches your child's age, gender and developmental stage. The age range begins with our pregnancy line where products are covering the life of a soon-to-be mom and a few items for the growing child. The baby line covers monthly boxes from newborn to 12 months. Toddlers range from 13 to 36 months and are followed by pre-K and pre-school boxes for children all the way up to 5 years and beyond.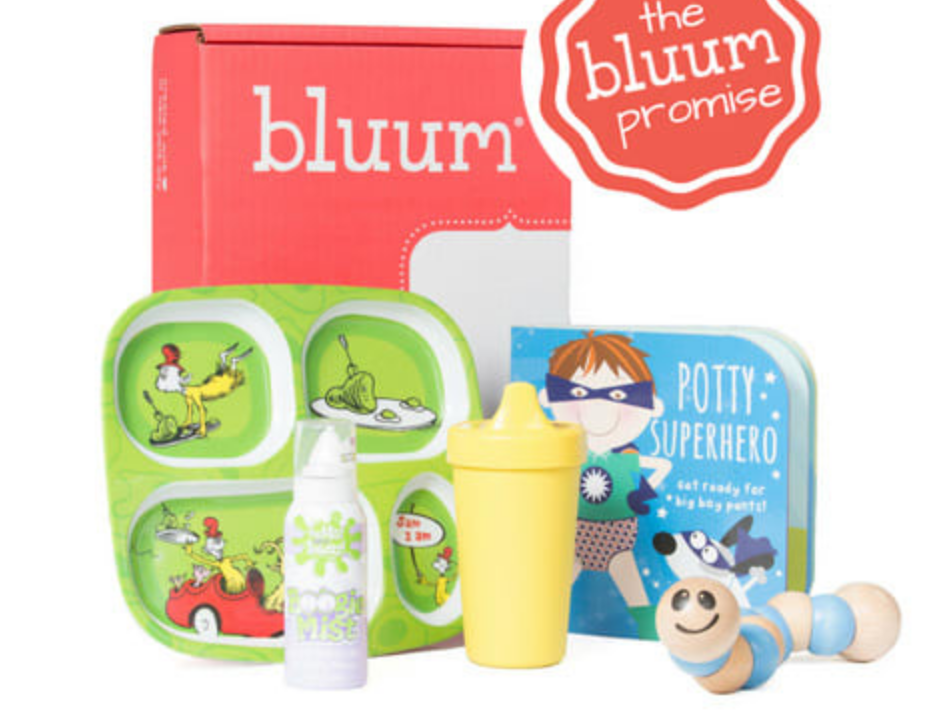 Groovy Lab in a Box – $29.95 + Use code FREEBOX at checkout to receive a free box on any 6 month or 12 month subscription plan. FREEBOX code is good through June 30th, 2018 and while supplies last.

Each month through our Groovy Lab in a Box subscription service, young STEMists (your children!) will receive fun, hands-on projects and an engineering design challenge – all focused on that month's STEM topic. All STEMists will receive a Lab Notebook, where they can read about that month's topic, perform investigation activities and document their findings. They will investigate, brainstorm, plan, build, test and redesign their own creations.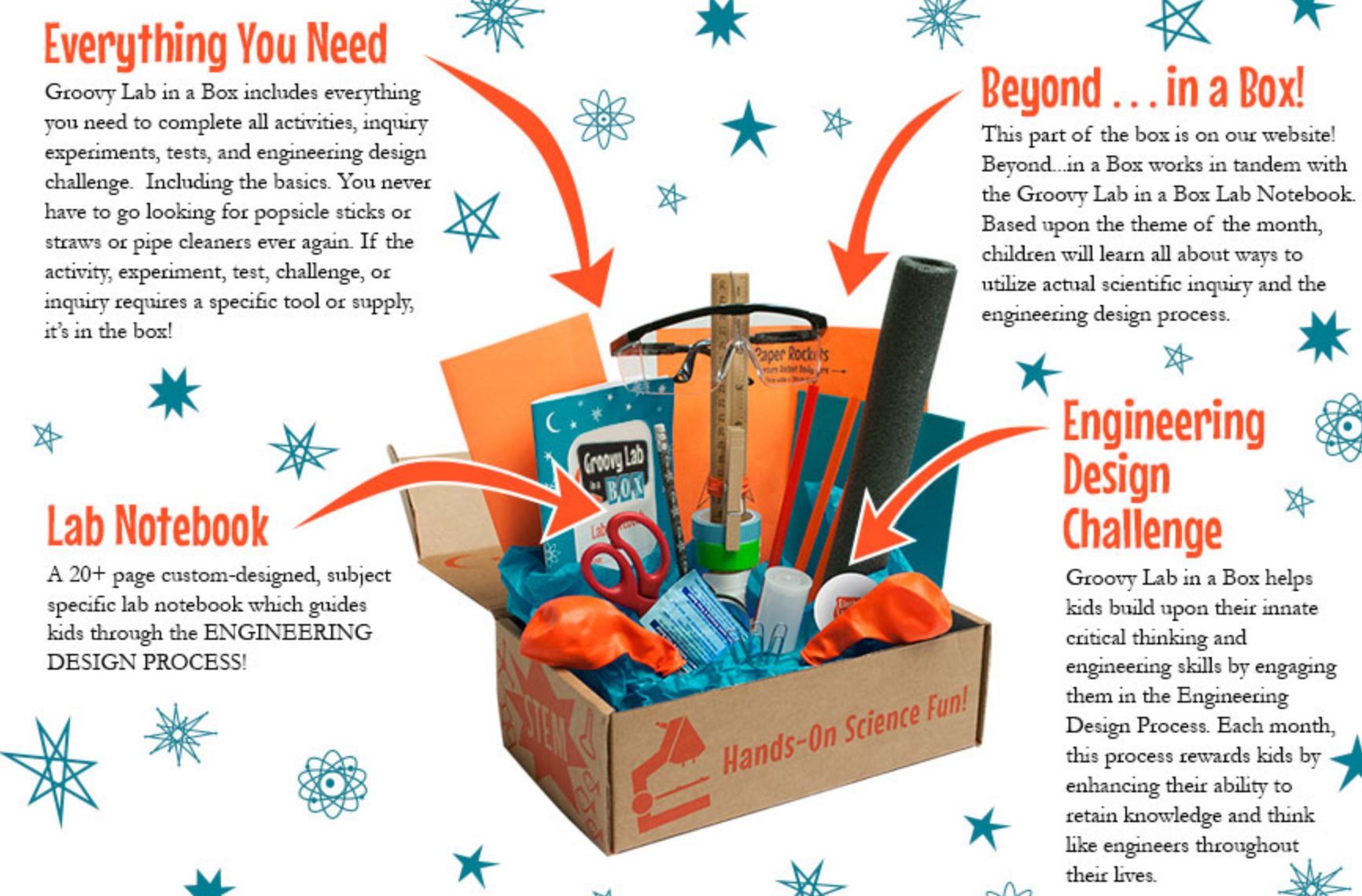 HOOT for Kids – $34.99
Receive a treasure box filled with 3 or more toys. You pick the plan and they will select quality toys that challenge and engage your child. The box includes quality toys and activities expertly selected for newborns and children up to 6 years old. Each Treasure Box is customized based upon your child's age and developmental stage.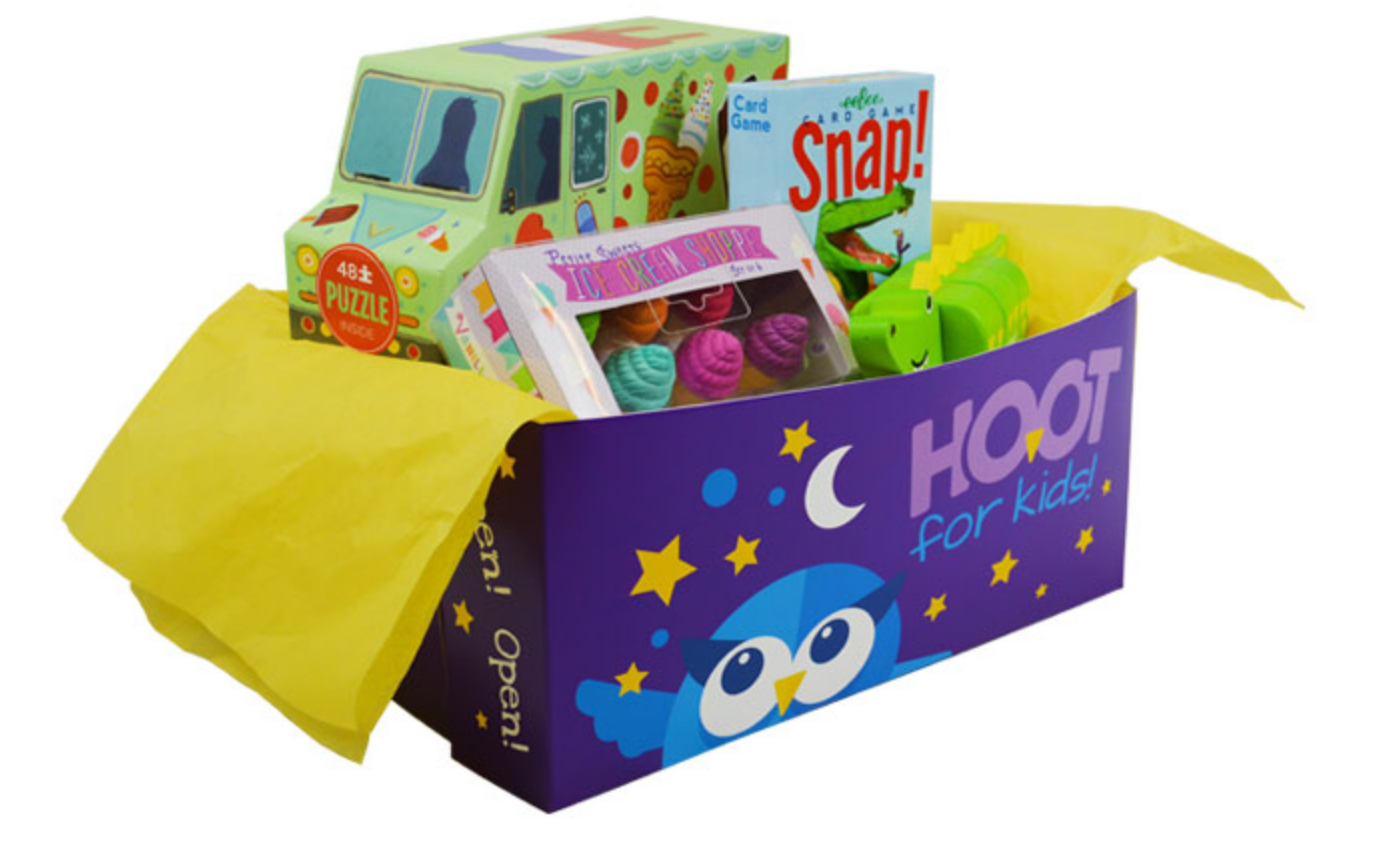 Green Kid Crafts – $17.95 + Get 50% off your first month's subscription using code GET50 at checkout. Expires October 31, 2018

Green Kid Crafts delights over ten thousand kids across North America each month with fun, creative and eco-friendly craft and STEM activities (science, technology, engineering, and mathematics), delivered right to their door through the company's subscription program. Every month's Discovery Box is packed with up to 6 unique and engaging activity kits designed to foster a child's creativity and confidence while helping to raise the nation's next generation of creative leaders. Each month brings a new theme.

Brick Loot – $27
Brick Loot is a box subscription company for LEGO and Brick fanatics! Subscribers will receive a monthly box filled with unique, custom and never-before-seen items that work with LEGO bricks and custom building. Each month your Brick Loot box is filled with 4-8 items that were hand picked by Brick specialists who scour the world for the newest and coolest products for you to collect.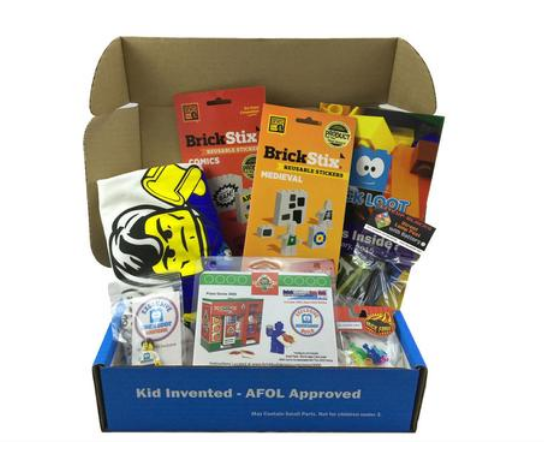 Sock Panda – starts at $12+ Use code BESTMOM15 at checkout to save 15% on your new monthly subscription.
SockPanda offers high-quality socks, with unique designs not available in stores, sent to your home every month. Choose from different types of fun socks for every personality type such as bold and conservative, and designed for men, women, and kids. Sock Panda stands out from the rest because they are The Give Back Subscription. They donate a pair of socks for every new subscription. With your support, they provide socks to hospitals, shelters, schools and many more organizations in need.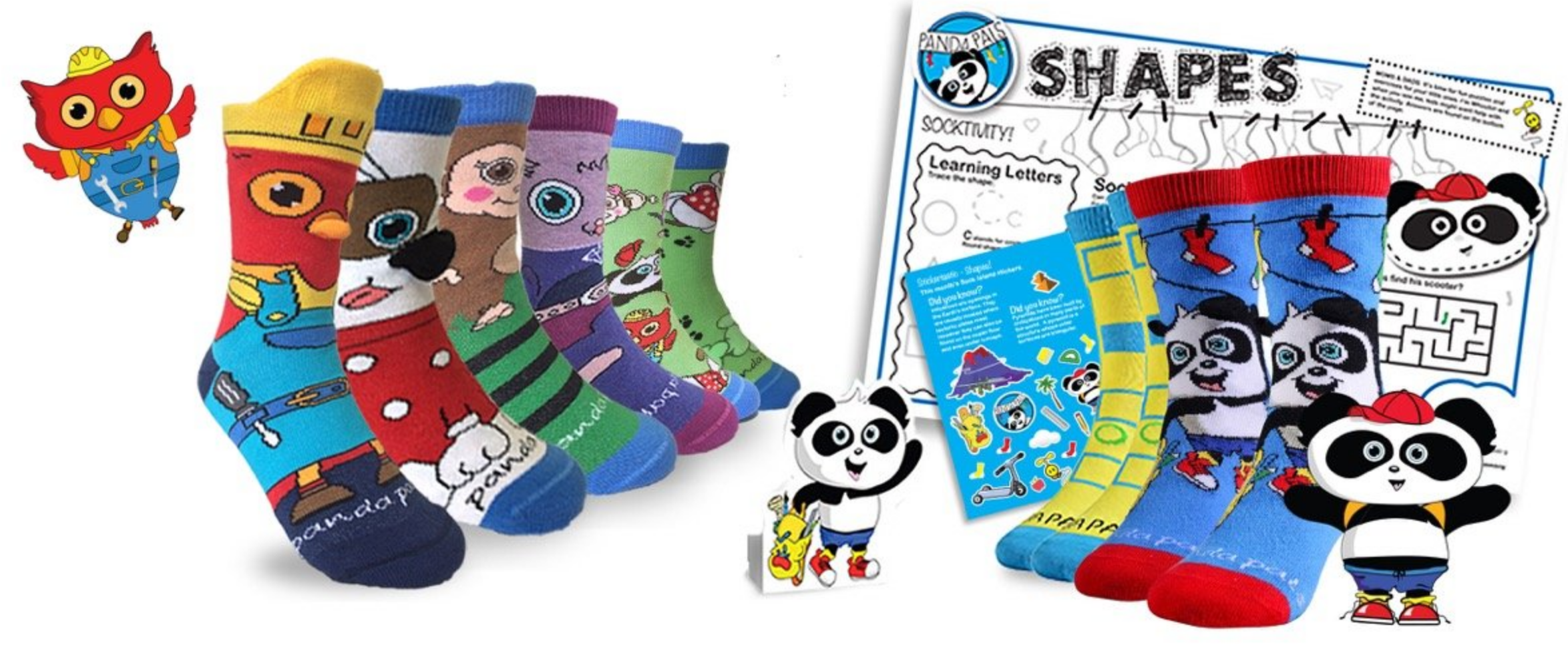 ---
Monthly Subscription Boxes For Women
Lip Monthly – $12.95 + Get your first month for $5 by clicking through from this post

LipMonthly.com is a monthly subscription service exclusively for lip products. Members receive a customized bag of various lip products like lipsticks, lip balms, lip liners, lip glosses, lip plumpers, etc. Lip Monthly partners with niche brands as well as well known brands.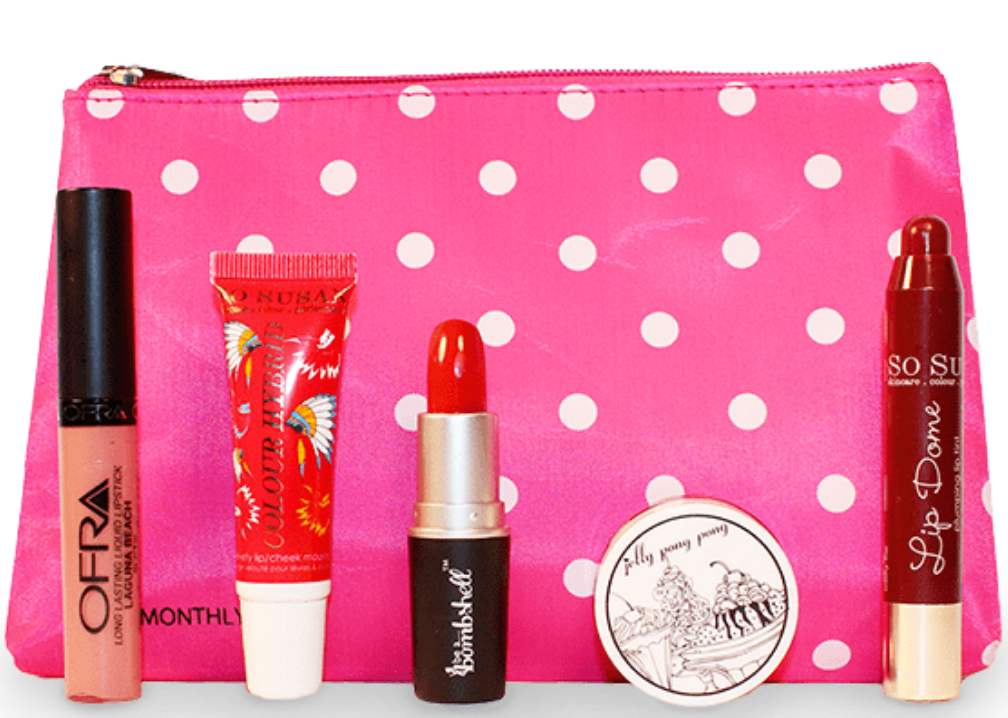 Bonjour Jolie – $22.50
A premium monthly subscription box designed exclusively for women to be pampered during their period! Don't let another period cramp your style. In each monthly box you will receive a hand curated gift, bath & body pampering items, specialty teas & drinks, artisan confections, menstrual items, hygiene wipes, and advil (if you need it).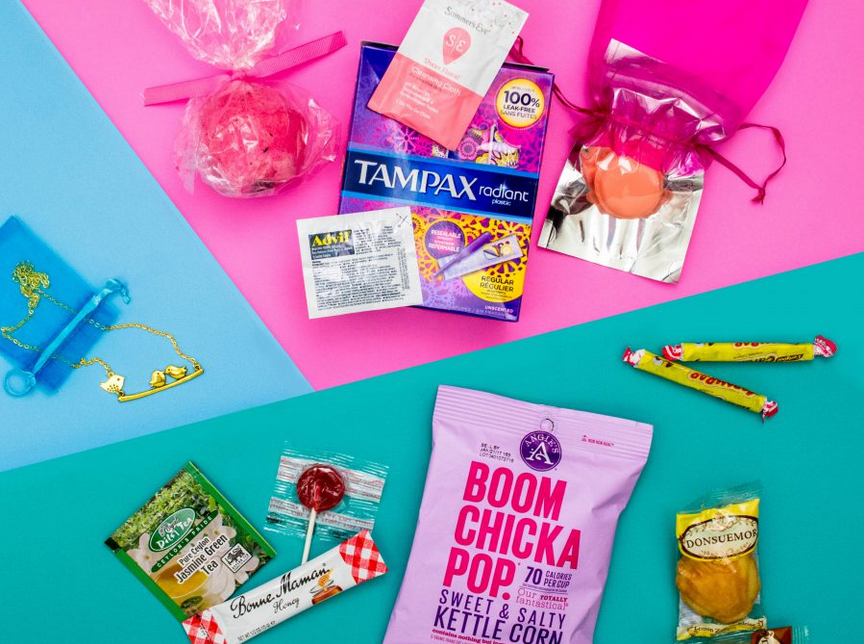 Kali – $16 – $22.89 + Get 20% off your order by using code Kali20 at checkout!

Kali is a 100% certified organic, chemical-free tampon and pad subscription service. They are the fastest growing organic tampon box on the market. In addition to providing better-for-you feminine hygiene products, Kali is also a socially conscious company giving tampons and pads to homeless shelters across the country through our partnership with Support the Girls. A Kali is a monthly subscription service varying from $16.00 – $22.89 per month. The monthly LUX box includes 14 Organic Tampons or 16 organic pads, 10 panty liners, 10 wipettes, and a surprise pampering product. There is no commitment – you can pause or cancel at any time.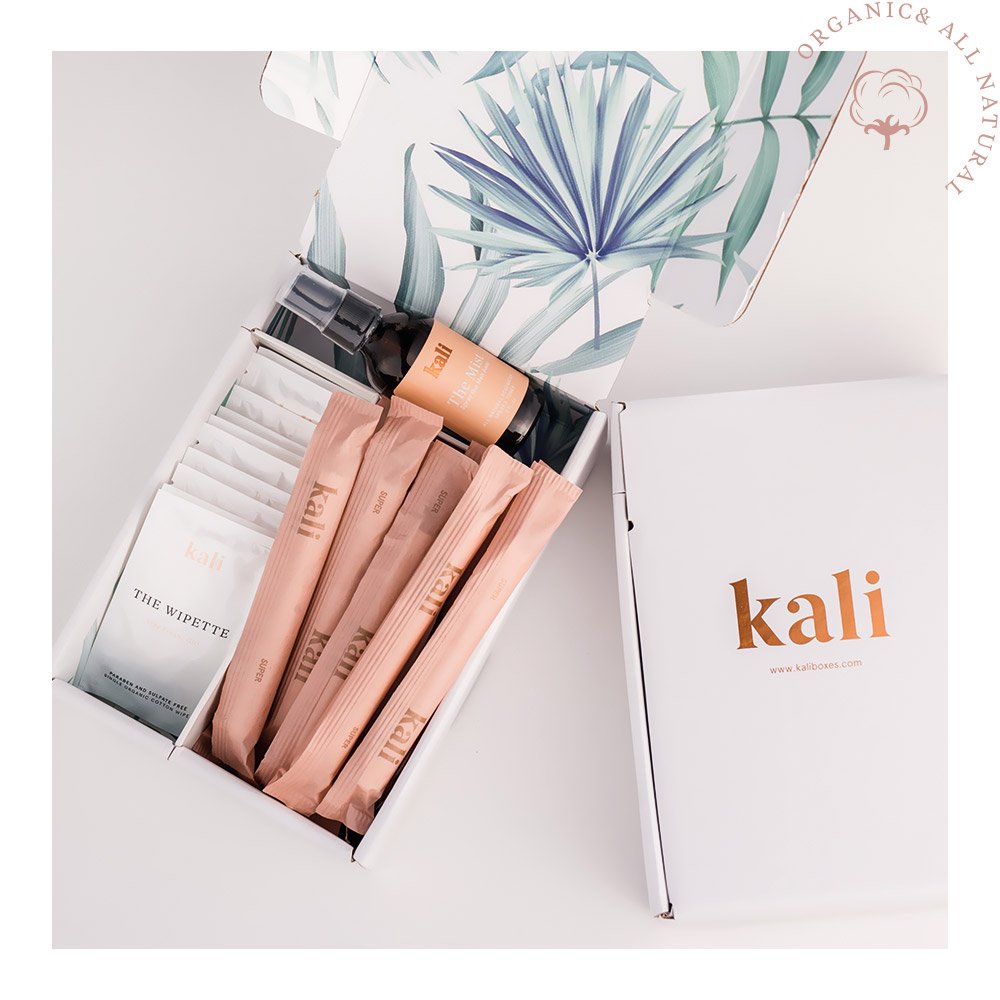 LiveGlam – $19.99
LiveGlam has three different monthly subscription boxes that you can sign up for. Whether you can't get enough makeup brushes, need the latest polish colors, or always changing your lip color, LiveGlam is the ultimate place for beauty subscription boxes. LiveGlam is the new way to discover and indulge in the type of beauty products you really love. Why subscribe to a mixed bag of goodies when you can choose only what you want to receive instead?
For more information about LiveGlam, read our review of the LiveGlam Monthly Subscription Boxes.
Your Bijoux Box – $39.99 + Get a free piece with any new subscription!

Choose your plan and 3 pieces of jewelry plus a fun bonus every month. Featured brands include Deepa Gurnani Jewelry, Karen Kane Jewelry, and House of Harlow 1960 Jewelry.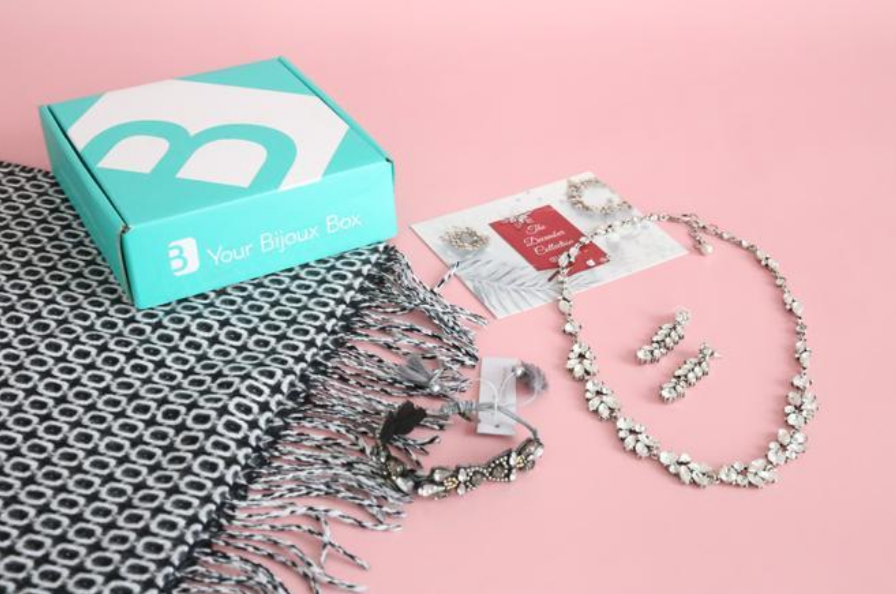 Happy Legs Club – $4 – $6

Happy Legs Club is like Dollar Shave Club except for women because women deserve a premium shave, too. Premium razors; for women; to your door. Their goal is to make you "HAPPY" by offering premium shaving essentials conveniently shipped to you. Talk about something CONVENIENT, AFFORDABLE and PREMIUM.
Penny + Grace
– $19.99
Penny + Grace provides monthly AFFORDABLE jewelry subscription boxes to women ages 20-40. Each themed box provides three (3) curated jewelry pieces with a guaranteed $55+ retail value. Each box includes very best coordinating picks for the month tailored to your color/metal choice.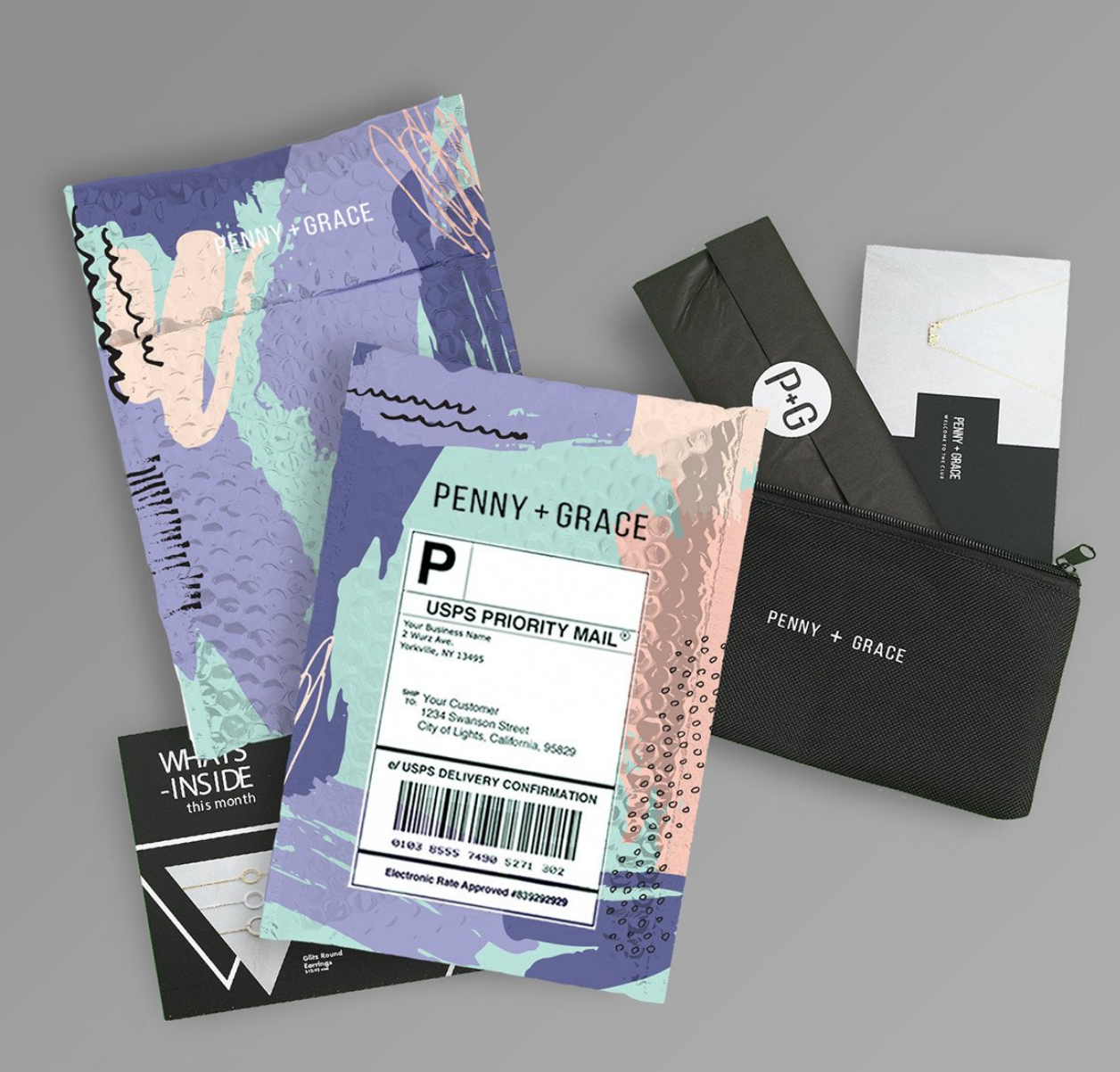 Ellebox – $10.99 + Use code 2NDBOX to get a free 2nd box with every sign up.

Ellebox celebrates being a woman. Get a monthly comfort box with 100% organic cotton pads and tampons + fun goodies delivered to your door, for a magical period. ElleBox is your customized selection of organic pads and tampons plus tea, chocolate and two all-natural, amazing self-care gifts just for you.
For more information, read our Ellebox review.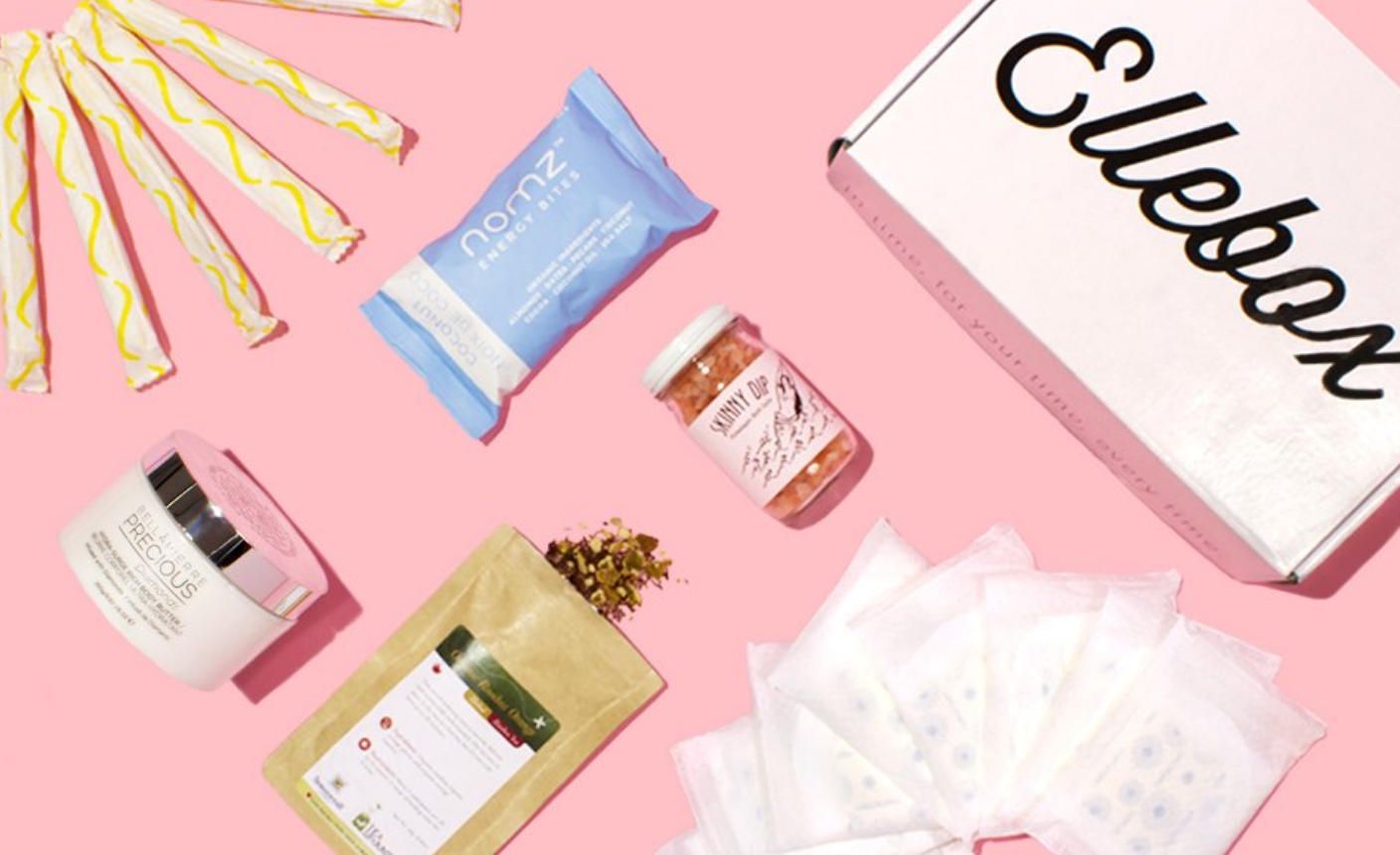 Scent Box – $13.99 + take an extra 25% off all gift subscriptions with code CYBERGIFT at checkout.

Every month choose from over 750 designer fragrances and get them delivered right to your door in a signature keepsake box. Try before buying bigger sizes. Scent Box is a great and fun way to try out new designer fragrances each month. You're in control to choose a new scent each month among a huge inventory of original designer fragrances.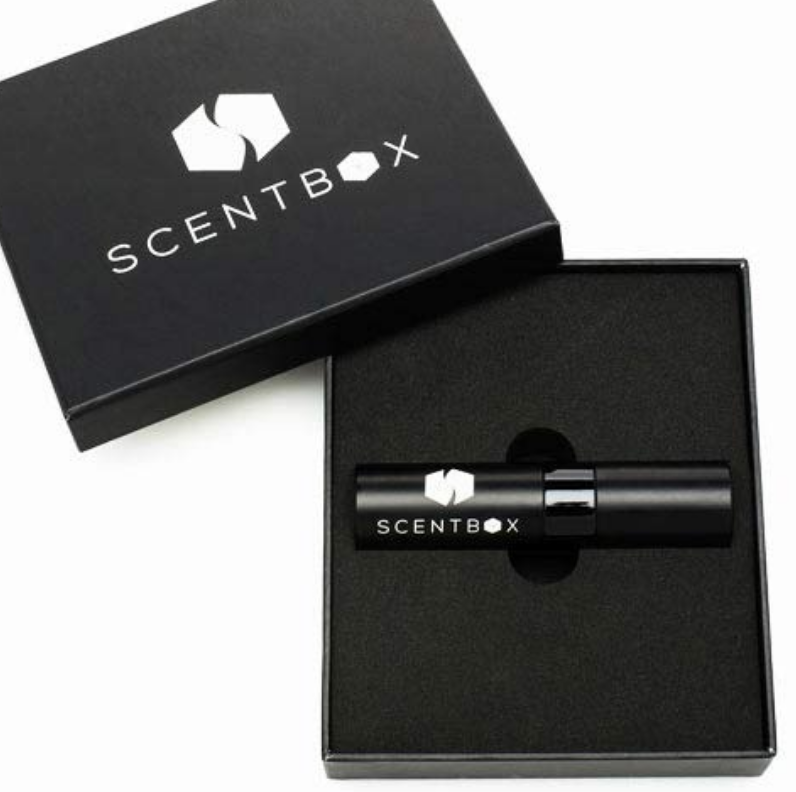 21 Bundles – $39.99
21 Bundles delivers monthly bundles of natural products, tailored to a woman's stage of pregnancy or age of the child. Each month, from the moment each new mom knows she is pregnant all the way through the first 2 years of the baby's life, a new bundle will arrive on their doorstep with exciting, fun, and chemical free products and items for both baby and mom. Each box contains 4-6 full-size products, 1-2 travel size products, and several samples with the average value ranging from $75-100 retail. Every product included in the subscription box can also be bought from the online store.
Pampered Mommy – starting at $19.99 + Get 25% all boxes by using code SUMMERSANTA. Offer good until 7/31/18.

Gifts for every occasion. Pampered Mommy gift sets are filled with items that are always valued at more than the cost of the box. This means that you are giving a thoughtful, beautiful present, while also getting the best bang for your buck. Getting pampered doesn't have to mean a trip to the spa or a weekend getaway (don't get us wrong, we LOVE those things too!), but sometimes it can be something as simple as taking a few minutes to enjoy a hot cup of coffee, catching up on the phone with a good friend, or just taking a shower undisturbed! These little moments at home were the inspiration for Pampered Mommy box.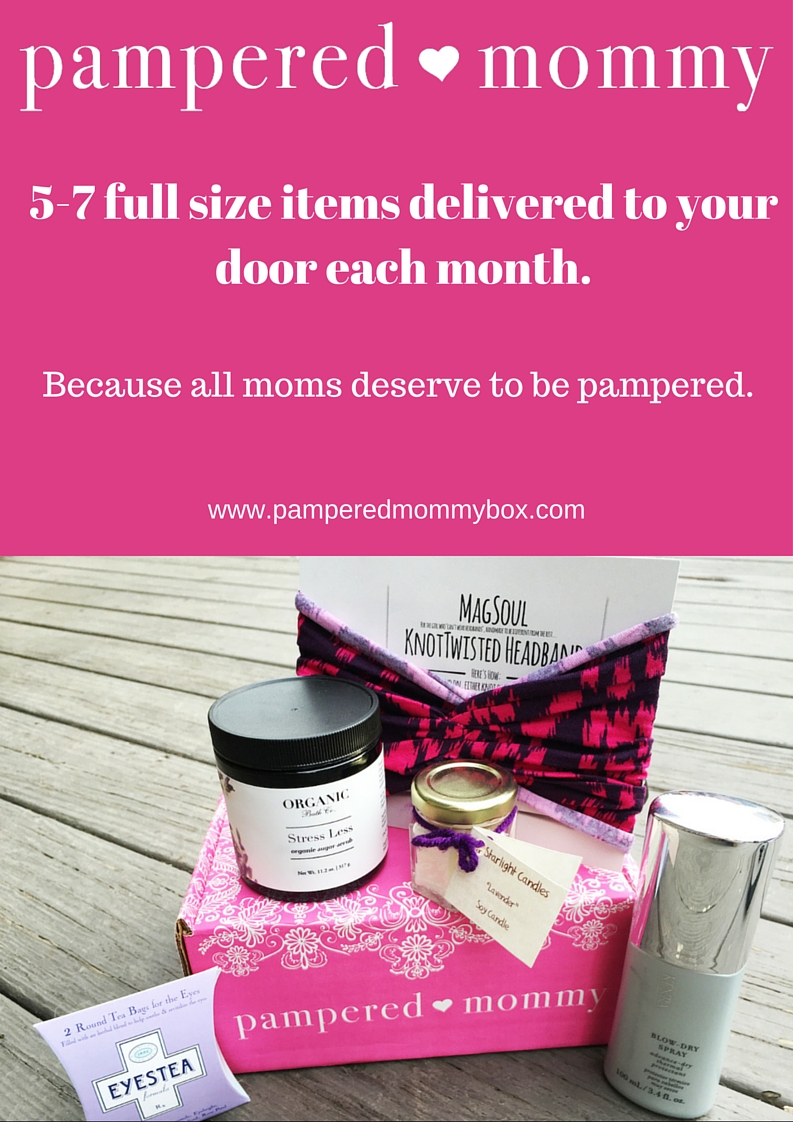 Mommy Mailbox – $33.95

Mommy Mailbox is a monthly subscription box meant to pamper and uplift moms. Each box contains items like chocolate, gourmet food treats, jewelry, makeup and beauty items, fashion accessories, stationery and other lifestyle type of products. They have guest curators every month who are popular mommy bloggers or celebrities.
BloomsyBox
– $39.99 – $48.99 +

Use code GRAND10 to get 10% off any Grandparents Day Bouquets.
BloomsyBox provides beautiful flowers direct from farms around the world on a subscription basis. Flowers are sourced direct from suppliers in Holland, South America and California, cutting out a middle-man mark-up saving you money each delivery. Have fresh flowers anytime you want them with monthly, bi-weekly and weekly subscriptions available. Learn more about this flower subscription box.
---
Monthly Subscription Boxes For Men
Birchbox – $10 + Get two grooming boxes for the price of one when you use code 2FOR1 at checkout. Valid for new subscribers only. While supplies last.
Birchbox a personalized, monthly grooming delivery service full of the best beard, shaving, hair styling, body, and skincare products. Plus, a tech-focused, lifestyle accessory. Expert advice, how to's, and products tailored just for you are right here in this monthly box. Each month, you'll discover a curated assortment of editor-approved new arrivals, customer favorites, and exclusive partnerships— just for you, so you can up your grooming game.
UrbaneBox – $60 + Use code UBTHA20 to get $20 off your first box + FREE SHIPPING now through November 30, 2018!

UrbaneBox is an online styling service for both men and women. We ship hand-selected outfits chosen by our stylists to our members throughout the USA and Canada with the key purpose of providing customers with an easy method to build an effortless wardrobe with brands you know and trust as well as with up-and-coming labels.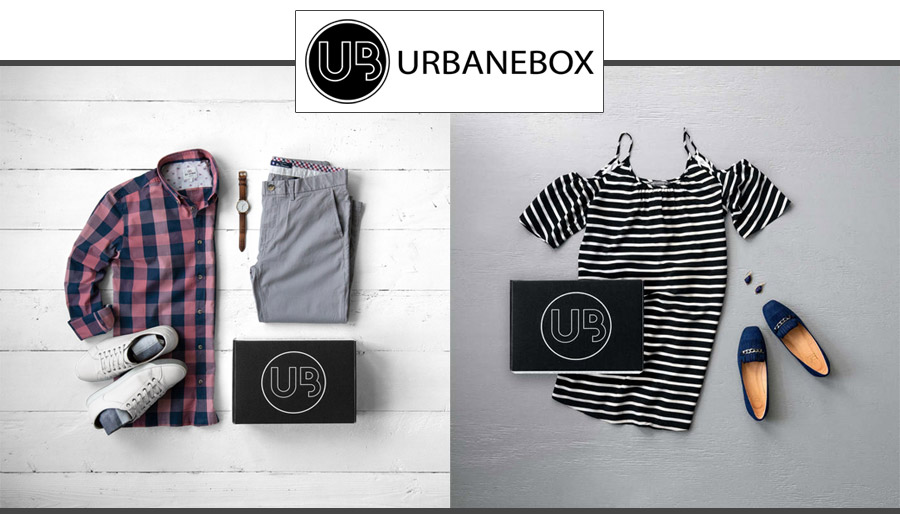 Bombfell – $89+ For a limited time take $10 off your first purchase. Coupon will be activated when you click through my link.

Bombfell is an online personal styling service for men. In 2017, Bombfell was included in the Inc. 5000 list for fastest-growing companies (#218). They're building a powerful, entirely personalized retail experience that enables men to buy their clothing with confidence. Every item sent has been handpicked for you by a personal stylist who has scoured menswear collections of the best brands. Welcome to having your own personal shopper.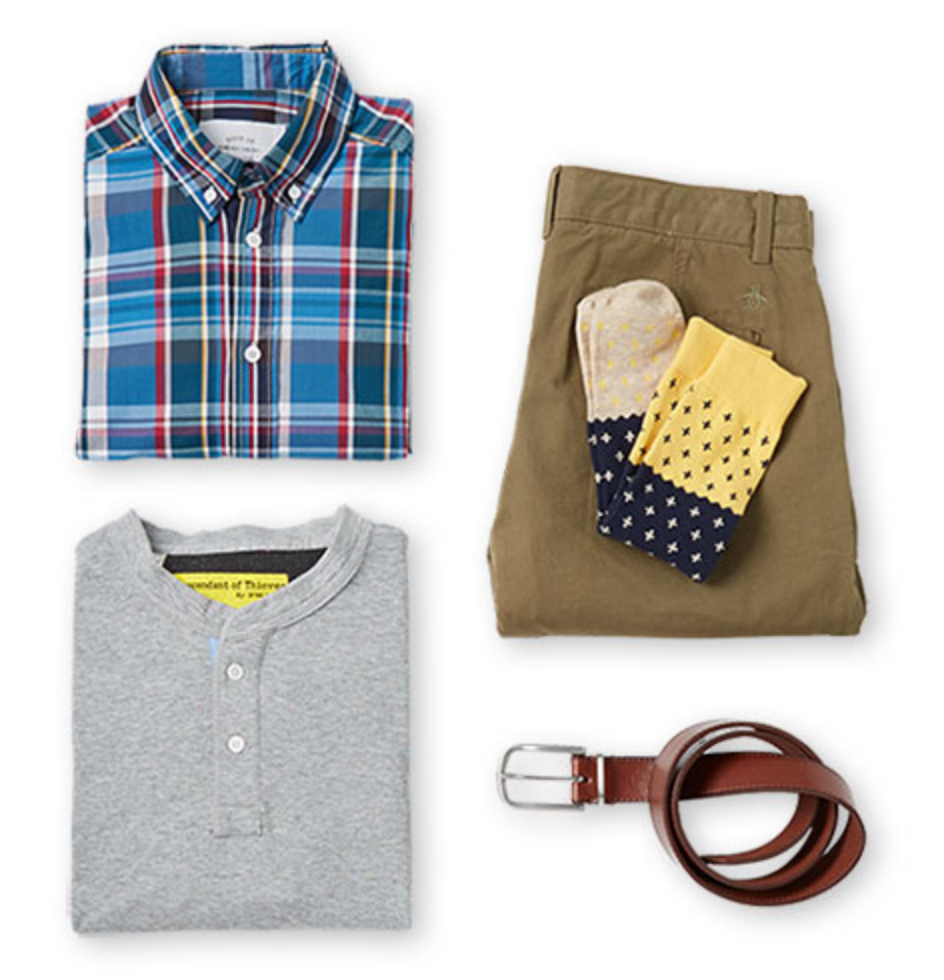 Wet Shave Club – $29
Wet Shave Club delivers high quality wet shaving products to your doorstep, every single month. Each box includes razors, wet shave soaps, aftershaves, styptic matches, and even some special mystery items!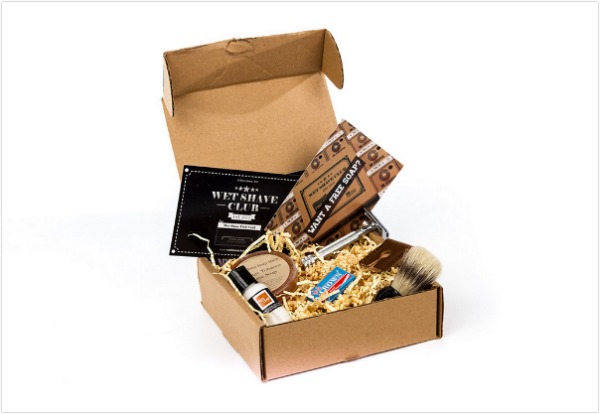 ---
Monthly Subscription Boxes For Foodies
Butcher Box – $129/per box + Get two FREE WHOLE CHICKENS and BACON in your first box!

Whether paleo loyalists, fitness junkies, or busy moms, consumers are always looking to save time without sacrificing quality. ButcherBox is the #1 source for grass-fed & grass-finished beef, free-range organic chicken, and heritage-breed pork, delivered via subscription on a monthly or bi-monthly basis. ButcherBox carefully curates the finest selection of cuts or makes it a breeze to choose your own.
Love with Food – starts at $7.99 + Save $15 off any deluxe box plan 3 months or more with code HAPPYTOGETHER!

Love With Food lets you discover new organic or all-natural snacks delivered to your doorstep every month. The monthly subscription membership starts as low as $10/month. Every month you will receive a curated box of unique, hard-to-find tasty snacks which varies based on seasonal themes. Plus, with every snack box you get, you are donating a meal to feed a hungry child in the U.S.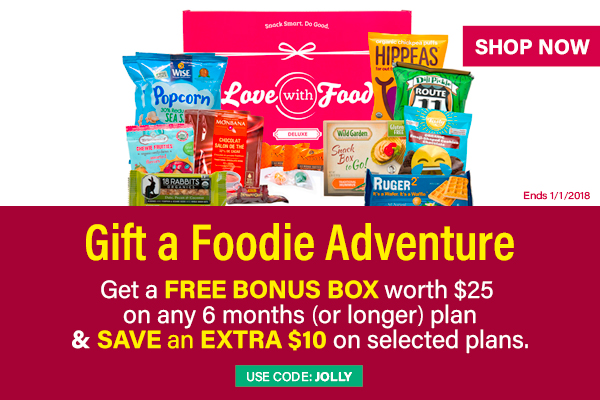 MunchPak – $12.95 + Use code CYBER25 to save 25% off a new subscription or CYBER10 to save 10% off all gifts (codes expire 12/4/17)
Inside every MunchPak are the coolest and newest snacks from around the world. Each delivery, they'll surprise you with awesome new snacks so you'll always find new favorites to enjoy. You can also customize your taste preferences for a more personalized MunchPak experience. Spicy, sweet, candy, chips, sour, gummy, they've got it all!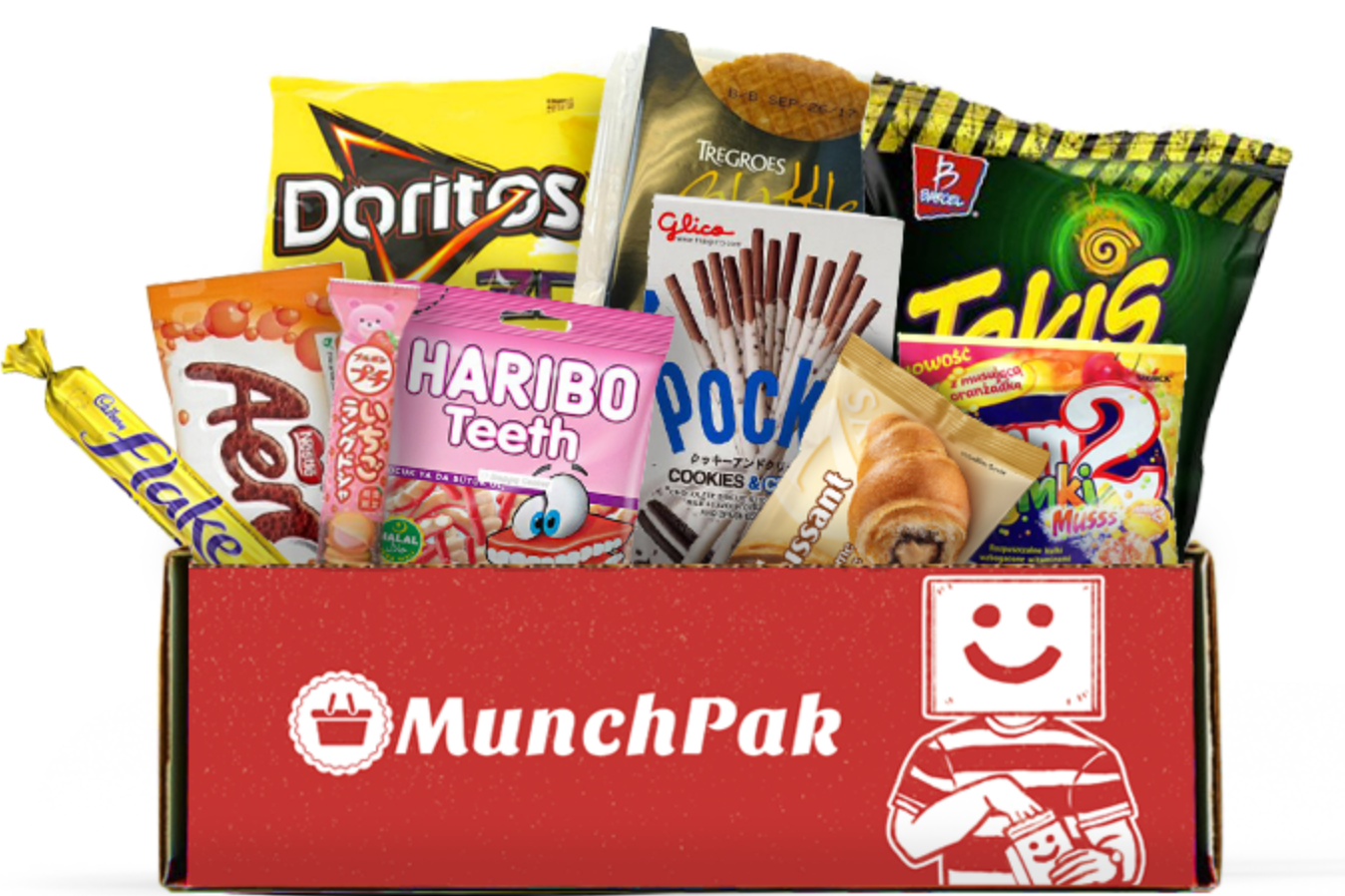 InstaCandy – $19.99 + Get a FREE TRIAL BOX and just pay $4.99 S&H by clicking here.

InstaCandy is the leading consumer candy subscription service headquartered in San Francisco, California. Each month they send thousands of customers a collection of some of the most amazing sweet, sour and chocolate treats from around the world. Go ahead, bring a little bliss into your day and treat yourself to some tasty candy once in a while. You deserve it. Get started today and bring some sweet (or sour) bliss into your days with 8+ full-size products + awesome extras!
the keto box – $40 + Get free shipping plus $3 off by using code IAMASMARTSHOPPER at checkout.
Each month you'll get 7-10 awesome essentials crucial for your weight loss journey. After every month, they'll ask what you liked or didn't like in the box. Based on your preferences, they'll ship you more stuff you like the next month!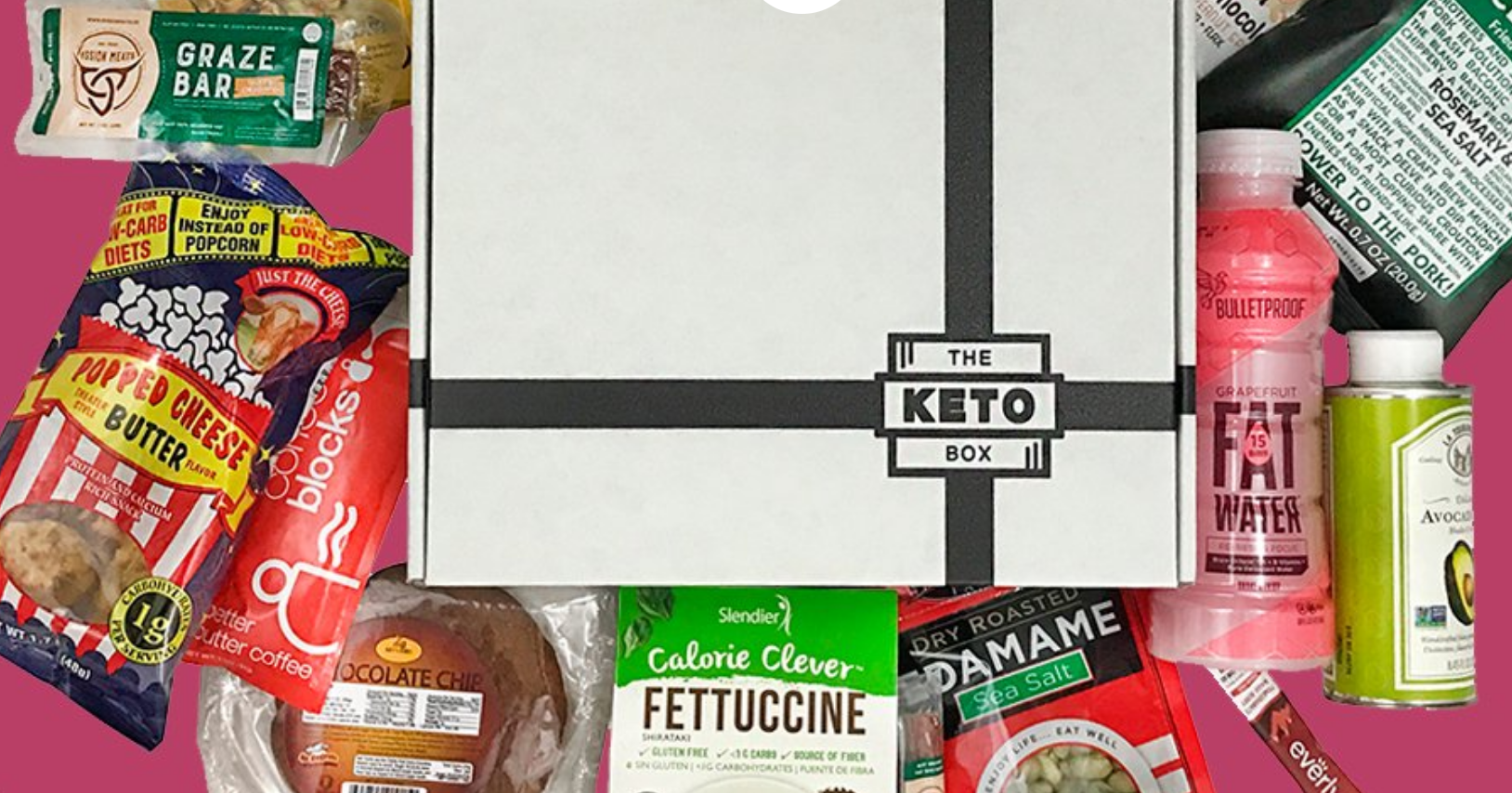 Candy Club – $29.99 + Use code may15 to receive $15 off your box!

Candy Club is a monthly subscription service that delivers the freshest, most delicious candies straight to your door! With its incredible selection of delightfully unique confections, Candy Club guarantees something new and delectable to discover in every box, and creates sweet moments to share every month!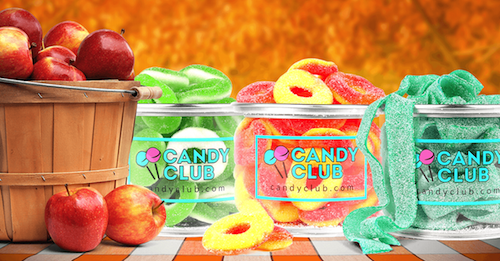 NatureBox – $5 membership + $13.95+ (depending on snacks per box) + Get an extra 30% off your first 3 purchases by using code THIRTY3 at checkout or save 50% off your first purchase by using code NEW50.

NatureBox is a monthly membership that provides members savings of up to 40% on hundreds of carefully sourced and nutritionist-approved snacks. Members can order an unlimited variety of over 100 wholesome snacks with no artificial sweeteners, flavors or colors. Snacking has never been so deliciously fun and naturally easy.
BBQ Box – $24.99
Each box will includes 1 Sauce or Marinade, 1 Rub or Spice, 1 Delicious Edible (Jerky, Snack, etc), 1 Sample Package of Premium Wood Chips, 1 Custom Recipe from Myron Mixon showcasing what can be done with your box of BBQ goodness.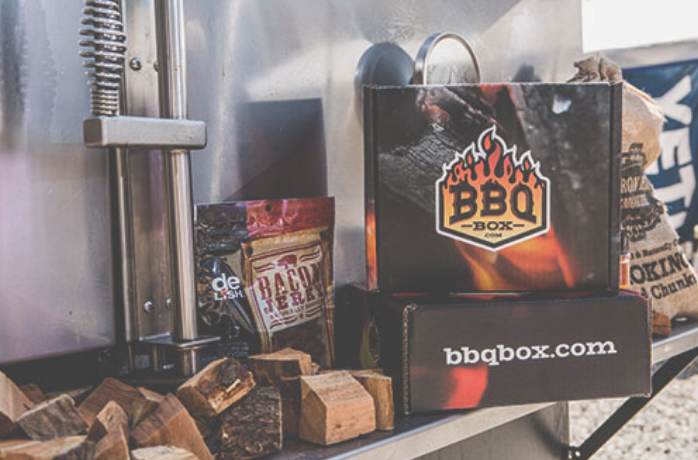 Grill Masters Club – $32.95 + Get $5 off at Grill Masters Club by using code FESTIVEFEAST at checkout. Exp 12/31

The Grill Masters Club delivers the best rubs, sauces, marinades, wood chips, new recipes and grilling accessories every month with products that cater to the aspiring home pit master.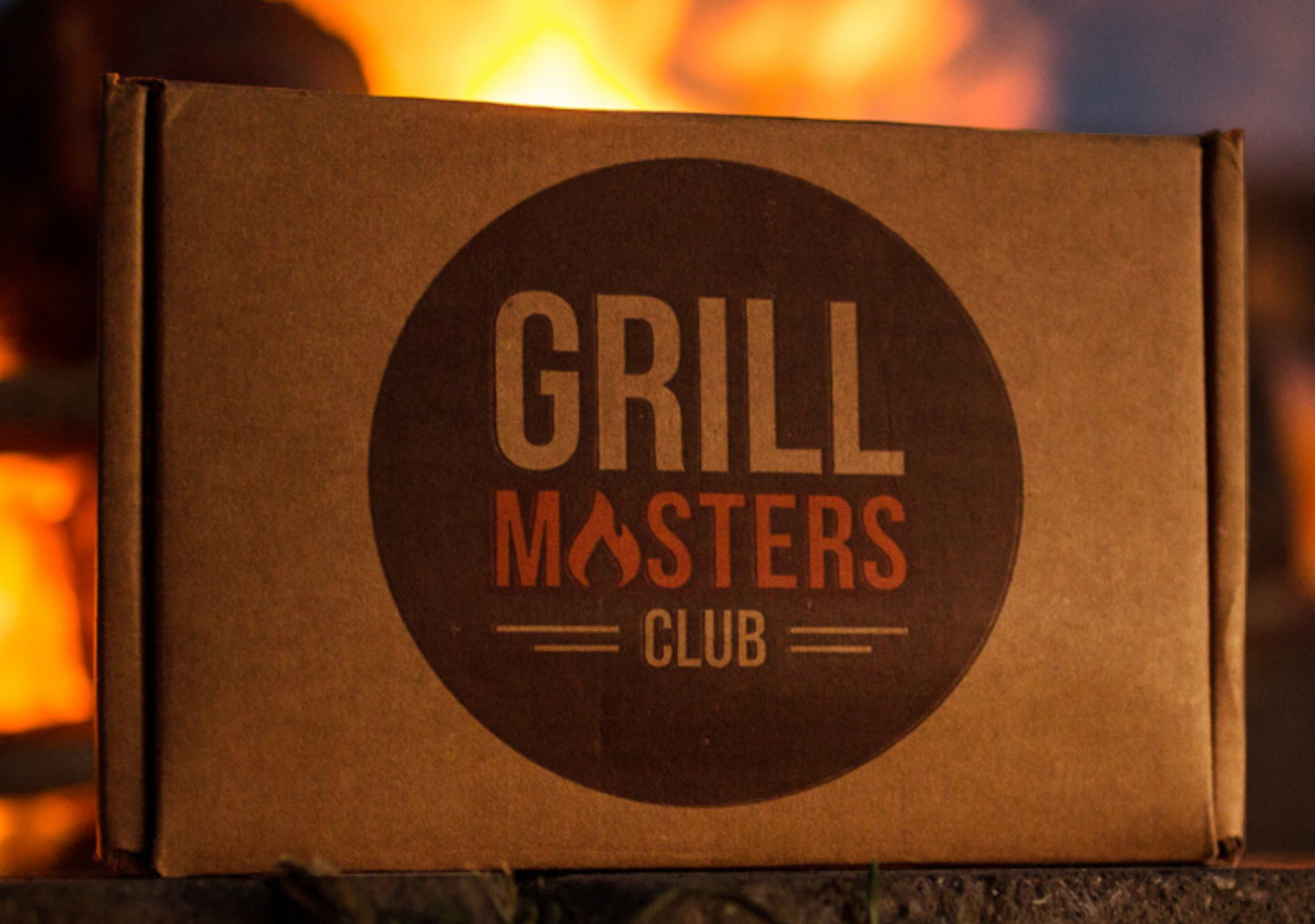 Carnivore Club – $35
Carnivore Club is the world's first artisan cured meat of the month club. They are the ultimate subscription box club for discerning foodies who love enjoying dry cured meats. They also have the nicest packaging of any subscription service, making the box the perfect gift for goodies. Each month members receive an impressive faux-wood box filled with 4-6 handcrafted cured meats from top artisans. Each month's box is themed around one producer specializing in a particular style of cured meats; French Charcuterie, Italian Salumi, Spanish Chorizo, South African Biltong and Artisanal Jerky are but a few.
Hello Fresh – Prices start at $4.99/serving
Their mission is to combine healthy eating with convenience and introduce a more modern, relevant approach to meal planning and shopping. Get regional, healthy, fresh food delivered to your door when you need it. Get the opportunity to make amazing recipes and cook gourmet meals at home. Plus, you'll learn smart ways to prepare easy and healthy meals, and time saving hints and tips. Get weekly deliveries right to your door at no extra cost.
Bon Appetit Box – $75
A taste of France…in a Box! Delivering an authentically French dining experience to your doorstep, the Bon Appetit Box, available for single purchase or as a subscription, is a delight for foodies and Francophiles across America. Each box contains the highest quality food items from artisan producers of French favorites to make up the content of each box.
UrthBox – Prices starting at $19.99 + $10 OFF + A FREE URTHBOX when you BUY or GIFT any UrthBox in April with code #URTHBOX10.
UrthBox is the best way to discover healthy new snacks and beverages delivered right to your door every month. UrthBox is a monthly snack subscription company available in Classic, Gluten Free, Vegan and Diet box options. Focusing on Non-GMO, Organic and All Natural products, every month they'll surprise you with full-size products from trustworthy brands perfect for your home, personal life or the office. You could receive up to 30 full-size products at up to $100 value!
---
Monthly Subscription Boxes for the Whole Family
Teeblox – $8.99
TeeBlox is a monthly subscription service that delivers high quality licensed t-shirts monthly. There are no hidden fees, a great return/exchange policy, and your satisfaction is 100% guaranteed.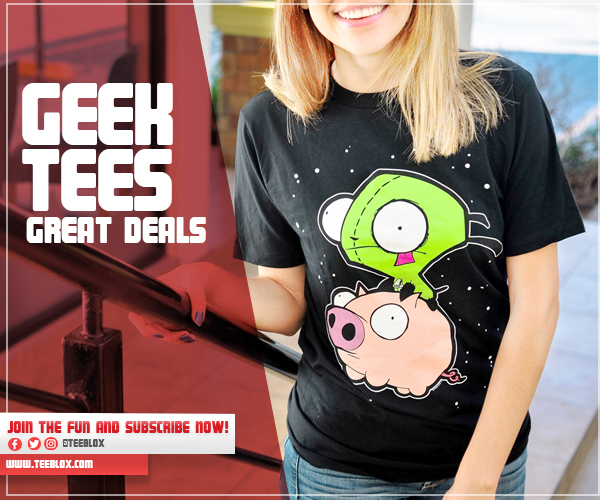 ---
Monthly Subscription Boxes For the Outdoorsy
Nomadik – $32.95 + All orders placed before 12/14 will be upgraded to a Holiday box with more value + free shipping ($55 value!) + Use code SNOWFLAKE to get 10% off & free shipping
Monthly packages inspire people to get outside by delivering the best-in-class gear directly to our customer's doorstep. The hope is that more people will experience everything Mother Nature has to offer, appreciate it, and understand the importance of protecting it. Nomadik proudly donates a portion of each sale to help the planet. Their desire is to help protect the planet and encourage more people to get out and enjoy all it has to offer. Subscriptions make great gifts for men and women who are explorers, campers, hikers and anyone who enjoys the outdoors!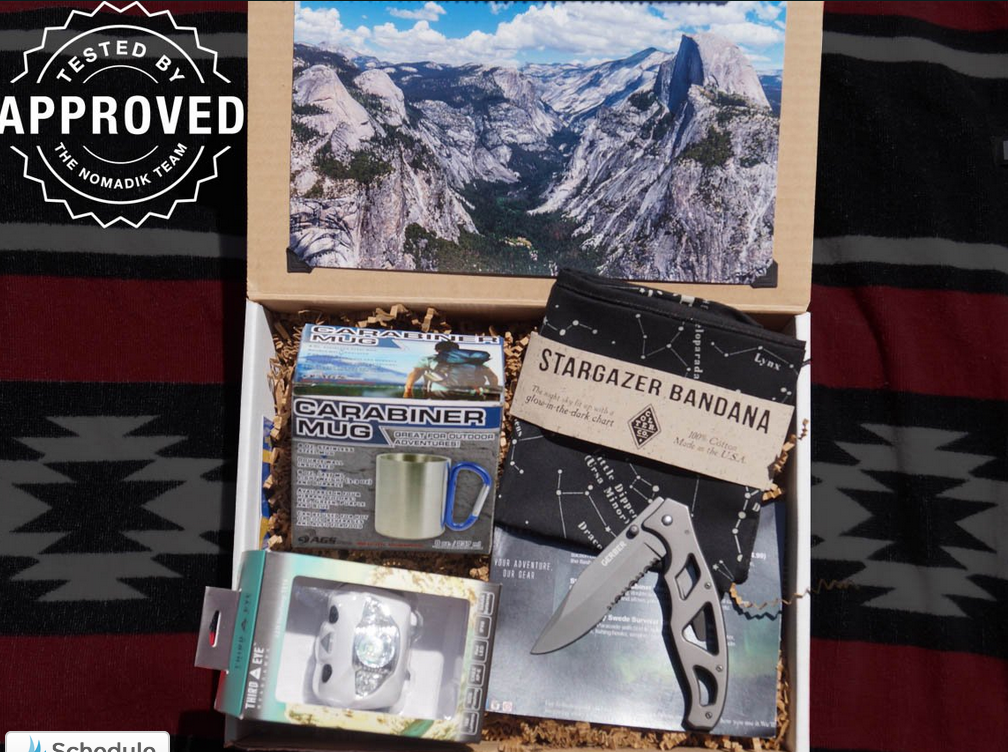 BattlBox – $29+ Use code STPATTY for 10% off your order.

BattlBox is a very UNIQUE subscription box service, marketed towards the avid outdoorsman, the hunter, the survivalist, or serviceman. Survival and Tactical gear are among some of the hottest trends right now, as well as the subscription box industry.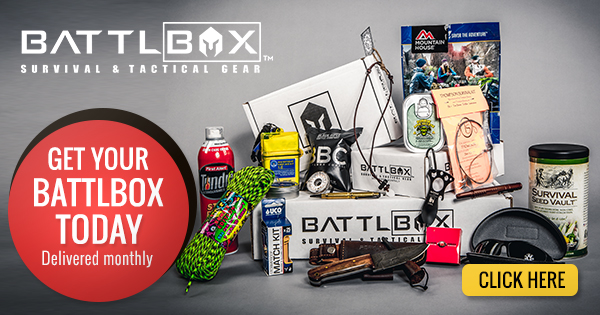 ---
Monthly Subscription Boxes for the Spiritual
Faithbox – $25
The Faithbox monthly subscription box inspires positive Christian living by helping people grow in their faith, impact their community, and discover meaningful products. Each box is packed with content to inspire and strengthen your faith on a regular basis. Each item is hand-pick from companies and organizations who share the vision of a triple bottom line: people, planet, purpose. Every box that is purchased feeds a child-in-need for a day through the Rice Bowls partnership!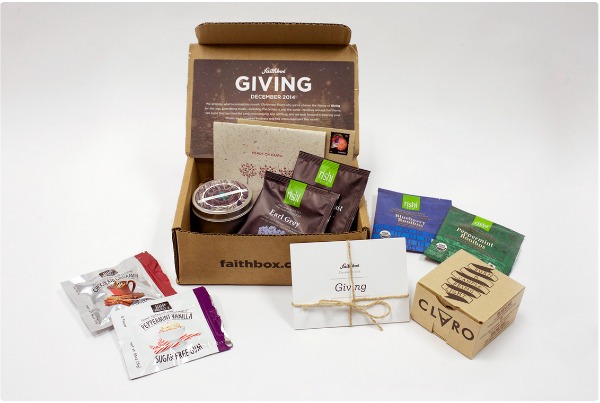 ---
Monthly Subscription Boxes for Dogs
Bark Box – $29
Each month you'll receive a handpicked selection of high quality dog products, from toys and innovative gadgets to gourmet treats, bones, hygiene products and essentials. All items shipped are for dogs large and small. Also, for every BarkBox sold, $3 is donated to a local rescue or shelter.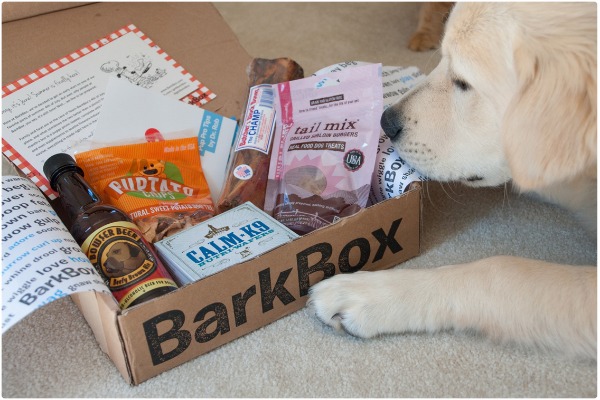 PupJoy – $29 + Use code 4EVERYJOY to get 10% off the life of your subscription, PEACELOVEJOY for $20 off your purchase of $100 or more, or 10BONES for $10 off any subscription.

PupJoy is the most personalized and highest quality service of its kind. They work directly with responsible indie brands to deliver you premium natural and organic products. You can customize each box based on your dog's unique needs and personality, and you can plan deliveries to fit your schedule. So you only get what you want, when you want it.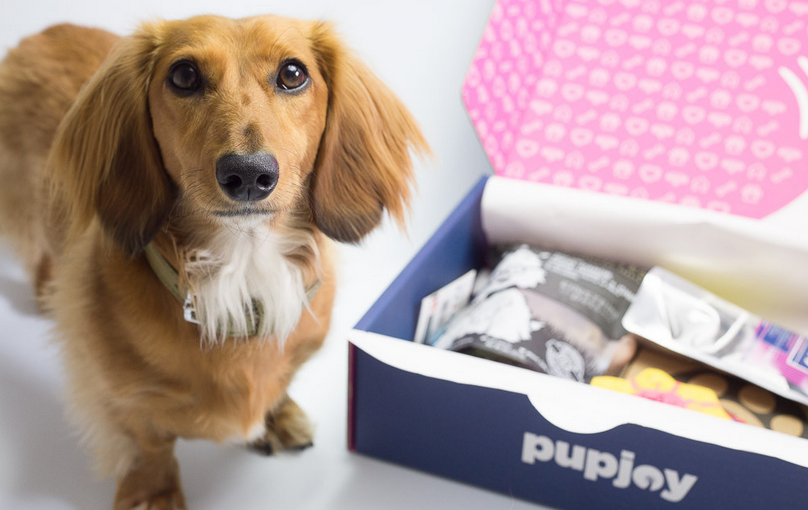 The Dapper Dog Box – $ + 30% off all subscriptions through 12.25.17 when you click through here
The Dapper Dog Box is a pet subscription service that sends pampered pooches a monthly box of all natural treats, fun toys and trendy and boutique accessories like bowties and bandanas. Each box includes 5-6 items with a retail value of over $60. Plus, every purchase supports rescue and shelter dogs.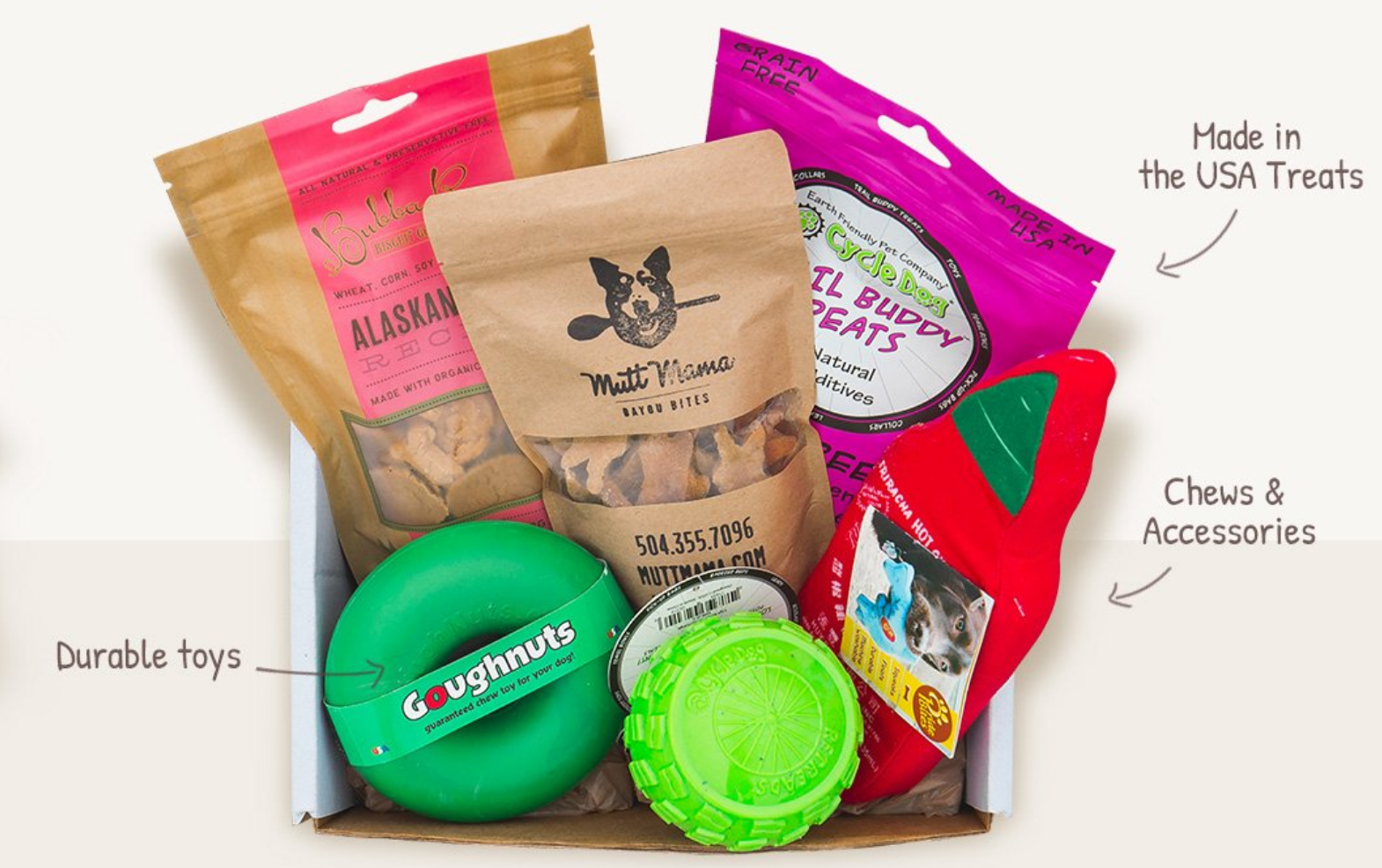 ShaggySwag – $45 + Use code SHAGGYDAYS to get a FREE $25 gift card, OR use code SHAGGYSHARE to save $10 on your first box, OR use code JINGLESWAG to get your first box for just $1 when you sign up for a 3, 6, or 12 month subscription.

ShaggySwag is a high-end monthly subscription service for dogs, inspired by New York City. Each box contains essentials like poop bags and wipes, custom-made toys, and a unique connection product that you won't find anywhere else.

---
Monthly Subscription Boxes for Cats
KitNipBox – $19.99 + Starting October 23rd, use code MEOWLLOWEEN to save 16% on any new subscriber's first month. Offer expires October 31st.

KitNipBox is a monthly subscription service just for cats. Each box includes healthy cat treats, unique toys, and other goodies. There are 2 box options: the $19.99/month Happy Cat box with four or more items and a $29.99/month Multi-Cat box with six or more goodies. They're committed to working with shelters and other animal welfare organizations, and donate a portion of the proceeds to these causes on a regular basis.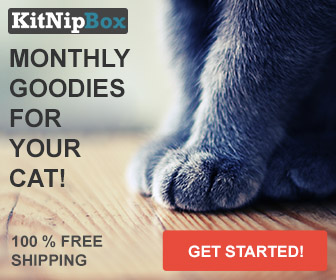 ---
Monthly Subscription Boxes for Fitness Enthusiasts
Spartan Carton – $25
Boxes include at least 3 supplements, 3 snacks, and outdoor/workout gear. This could include protein/energy/meal replacement bars, pre and post-workout supplements, vitamins, nutritional snacks, protein enhances products, and more. Gear can include items such as READYMAN products, firestarters, workout ointment, and more.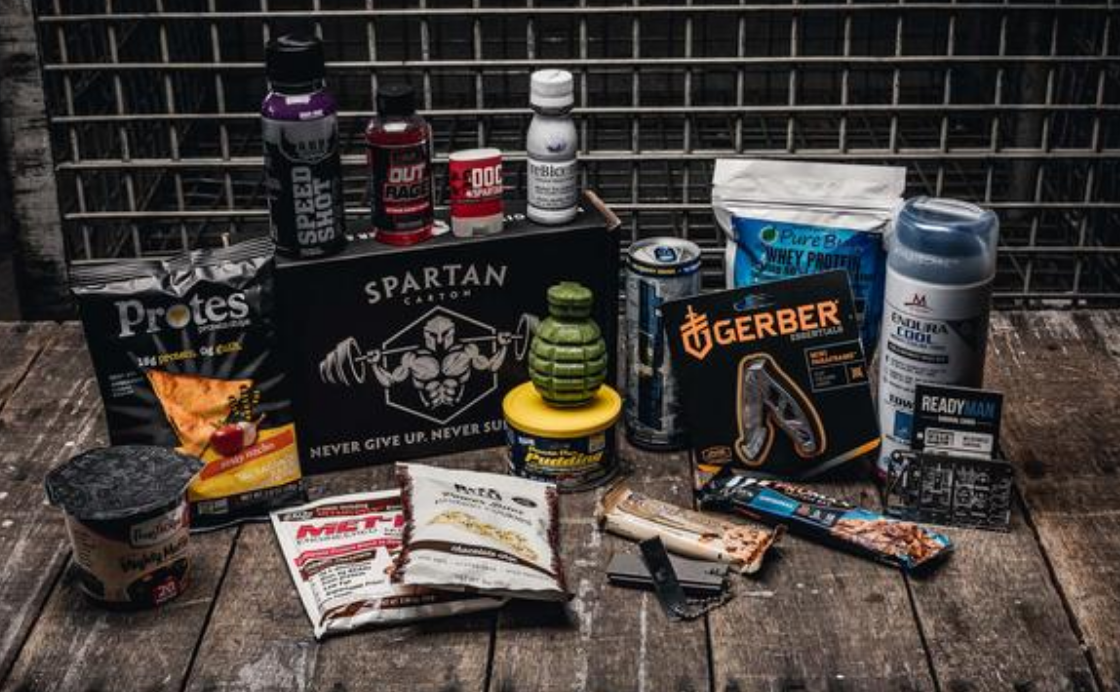 JackedPack – $15 + Use code NY19 to get 50% off your first box (new customers only). Use code TRIAL19 to get 33% off your first 3 months of boxes (new customers only). Use code JACKED19 to get 20% off any subscription. Purchase a year and get each pack for only $9 – just make sure to use the code JACKED19 at checkout.

JackedPack is a monthly supplement subscription sample box designed for weightlifters, bodybuilders, and fitness enthusiast. Each box has a minimum of 5 supplement samples. The last 3 boxes each had 7 or more samples. Your first pack will include 25 samples plus a shaker cup.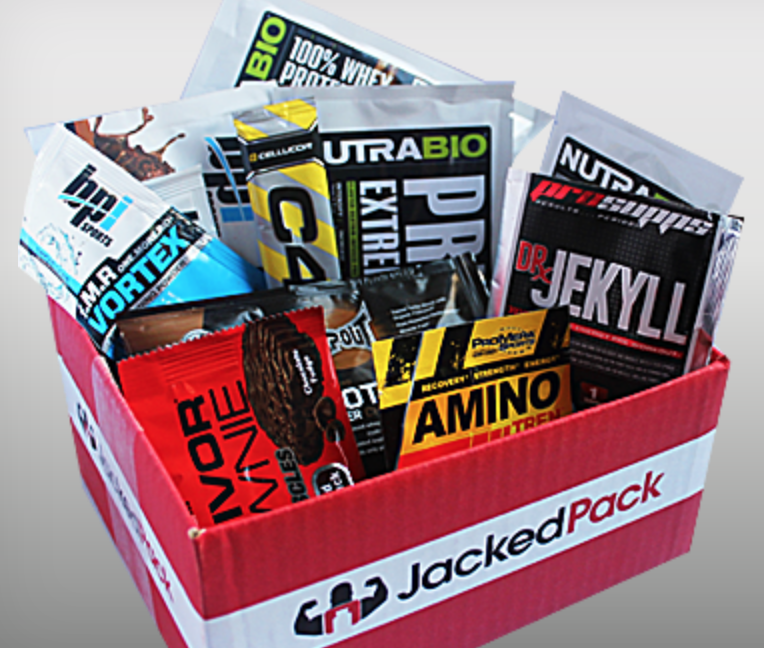 Vitafive – $24+
Vitafive is the easiest and most delicious way to take your vitamins. Vitafive provides your daily gummy vitamin packs personalized to you and sent on a 4-week subscription basis. You choose from our 8 different gummy vitamins, Vitafive places them in daily packs with your name on the back and send it directly to your door every month! No more big, nasty pills. No more going to the store.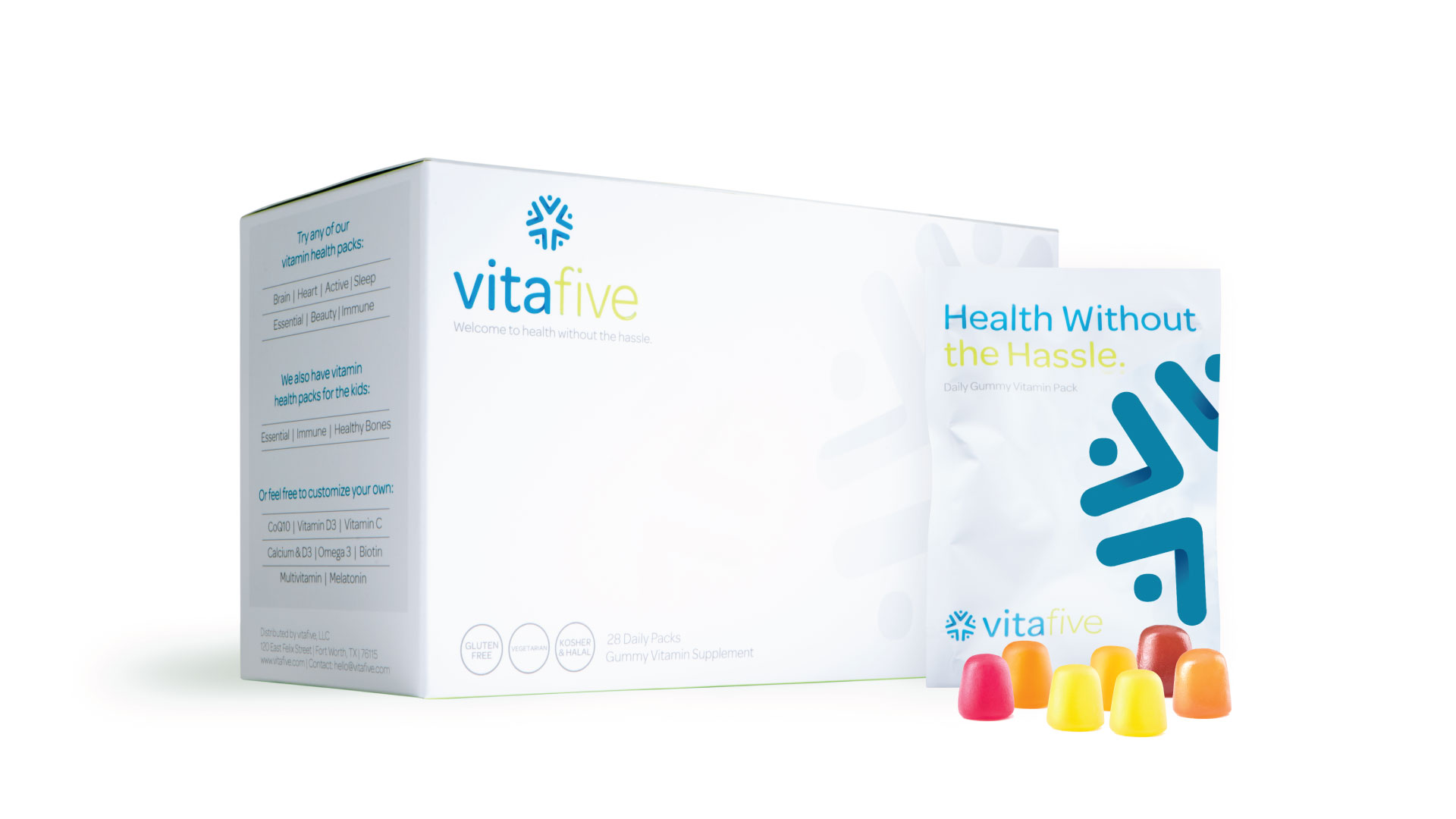 Bulu Box – $5.99 when you use code DISCOVERY at checkout.
Bulu Box is the best way to discover health, nutrition and weight loss products. Each monthly sample box is filled with 4 to 5 premium products selected to help you feel your best. Look forward to a new mix monthly for both women and men that include: vitamins, weight loss, energy, protein, digestion, sleep support, fitness DVDs, healthy food utensils and more.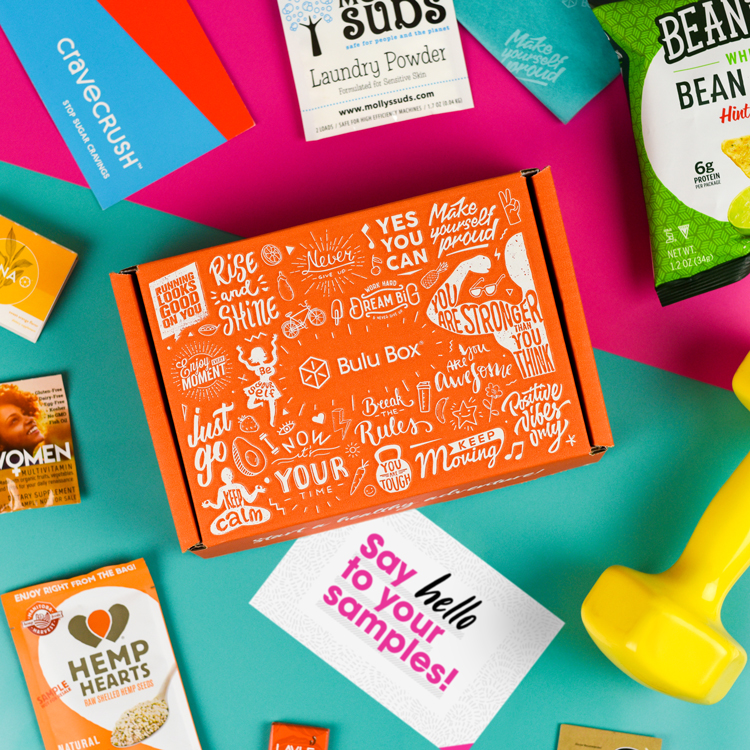 Fit Lifestyle Box – $20
Fit Lifestyle Box is a monthly subscription box that offers men and women boxes with three options for each: Get Lean, Get Strong, and Stay Fit. No other subscription service does this. Get a customized box based on your personal needs.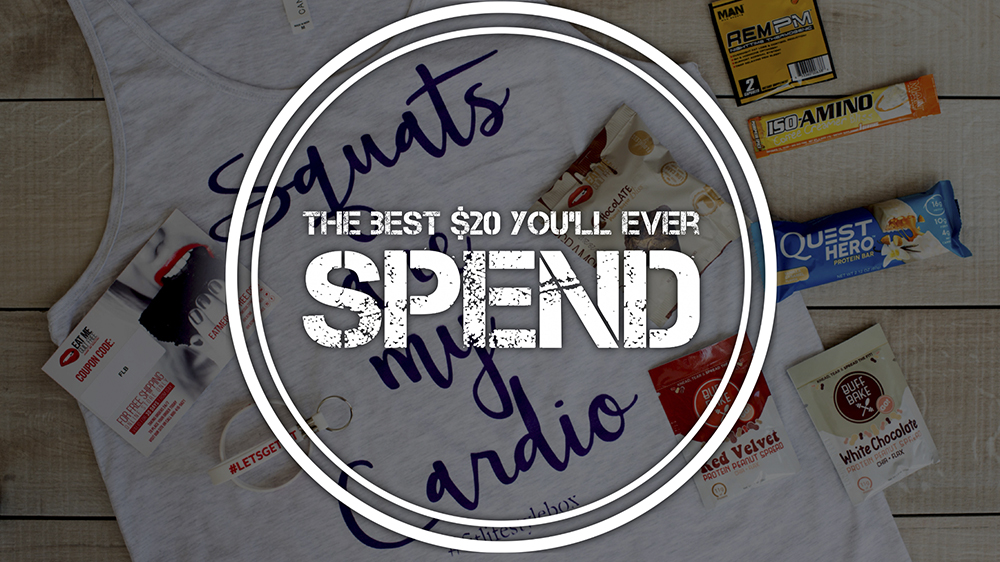 ---
Monthly Subscription Boxes for Crafters
Hand Made Luxe – $29 + Get your first box for $9.99!

Home Made Luxe is a craft subscription box! Each monthly subscription box contains all the materials you need to create a gorgeous home decor craft project. Think of it like a Pinterest in a Box project!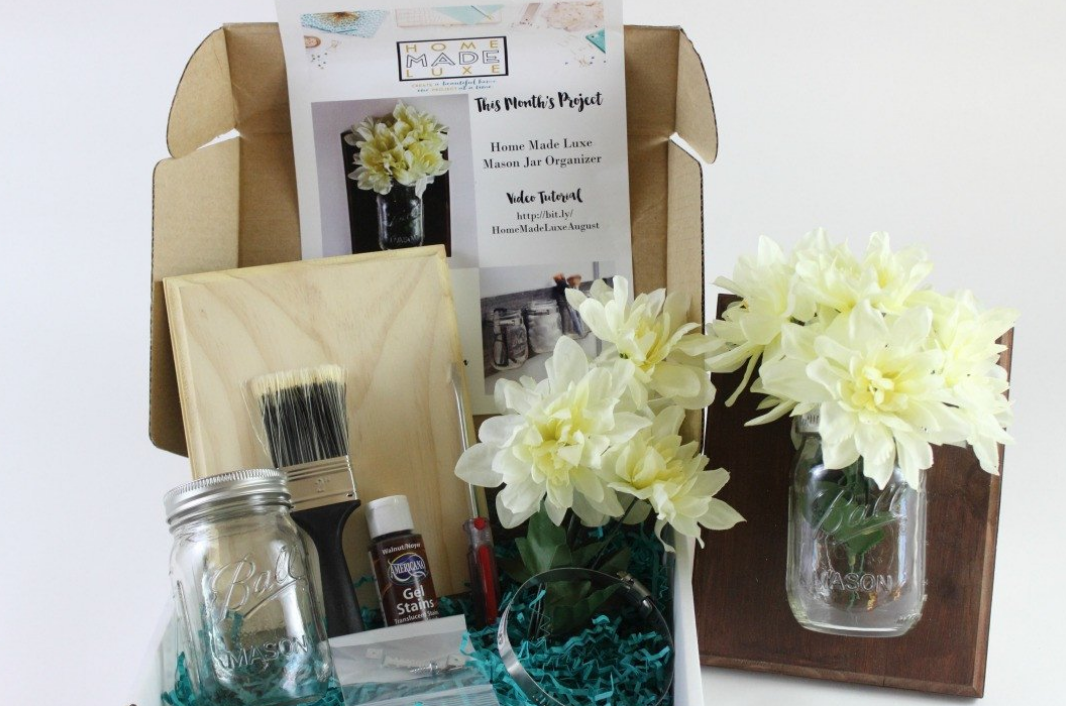 Ann Williams – $24.95 + Save 30% off your first subscription box when you click through & subscribe

The Ann Williams Group is the home of creative craft kits for makers of all ages! Remember your best birthday ever? Remember opening the box and seeing the one gift you dreamed about — and wished for? Remember not being able to contain your excitement and squealing with joy? Well, Ann Williams' Monthly Craft Box is the coolest craft club ever, where you get the surprise of your crafting life every month! And you get something picked especially for you. (Just like on your birthday!)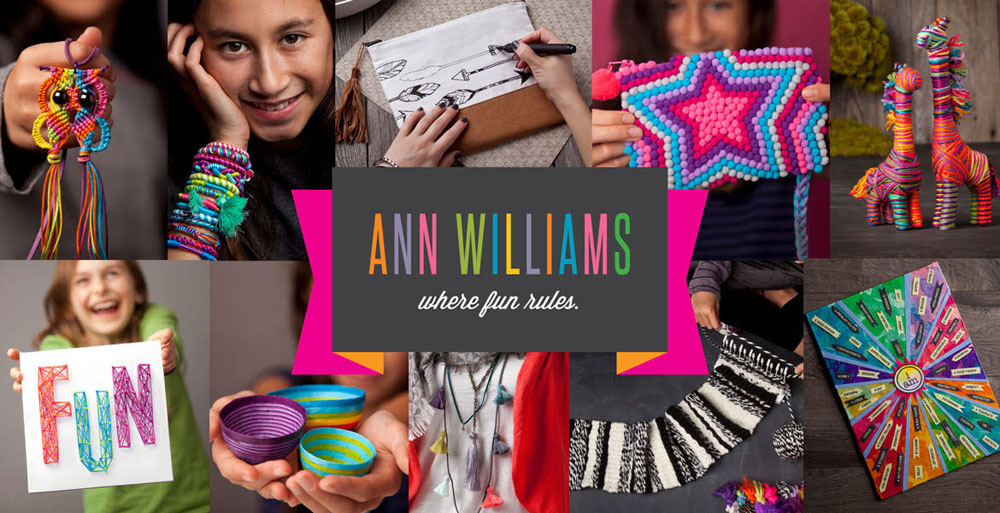 ---
Monthly Subscription Boxes for Disney Lovers
Walt Life – $20
A Walt Life Subscription Box guarantees you'll receive an assortment of delightful goodies from the most Magical place on Earth. Imagine having Disney Magic brought right to your front door every month!
Mickey Monthly – Pin Box starts at $6.49, The Original Box starts at $19, and the Snack Edition starts at $29.99
Mickey Monthly was the first and is still the most popular monthly subscription box in the Disney niche. Mickey Monthly offers monthly Disney mystery box for diehard Disney fans. These monthly Disney subscription boxes can include Disney pins, officially licensed Disney items, or a Disney Parks items, and are delivered to your door every month.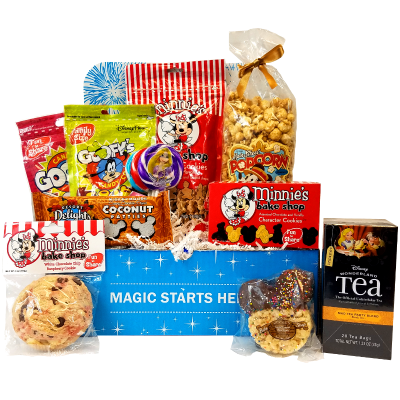 ---
Monthly Subscription Boxes for Project Lovers
The Homestead Box – $24.99
The Homestead Box is a monthly subscription box program that delivers project oriented boxes to a customers doorstep. Boxes include the most useful tools, materials, and information to those who wish to lead a simple, self sufficient lifestyle.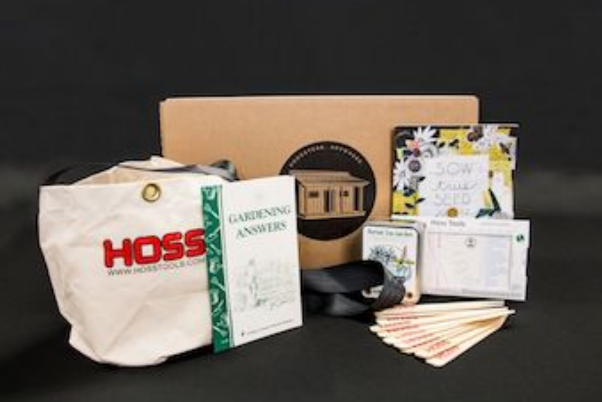 Creation Crate – $29.99 + Use code MKR10CC for 10% off your first subscription
Introducing a subscription box that teaches you electronics, coding and high-level problem solving. Learn how to build and program electronics with instructions and components sent to your door each month. Get a new and more challenging project each month with new lessons. Good for ages 12-75!
While this list of monthly subscription boxes doesn't even begin to show the vast variety of options available, it gives you a starting point of the best ones to choose from.

Do you subscribe to any monthly subscription boxes? I'd love to know which ones you subscribe to and what your thoughts are on the box.