This is a partnered post. As always all thoughts and opinions are my own.
If you've been to Denny's lately with your children, you may have noticed the new Kid's Menu featuring some of DreamWorks Animation most popular characters. In a partnership with DreamWorks Animation, the new Kid's Menu at Denny's provides interactive, themed puzzles and games for the kids to enjoy while they're waiting on their meal to arrive at the table.

Turbo, Skipper, Rico, Kowalksi, Private, Puss in Boots, and Kitty Softpaws adorn the pages of this new interactive Kid's Menu. Since the partnership lasts throughout the year, Denny's will offer three more DreamWorks kids' menus during 2015, inspired by the films "Mr. Peabody & Sherman," "The Croods," "Home," "How to Train Your Dragon" and others.
These new menus aren't your traditional kind of menu, though. With technology being a big part of life in this day and age, Denny's customers will be able to color DreamWorks characters featured on the kids' menu, then use the DreamWorks Color App to view the characters in 3-D and play within the virtual worlds.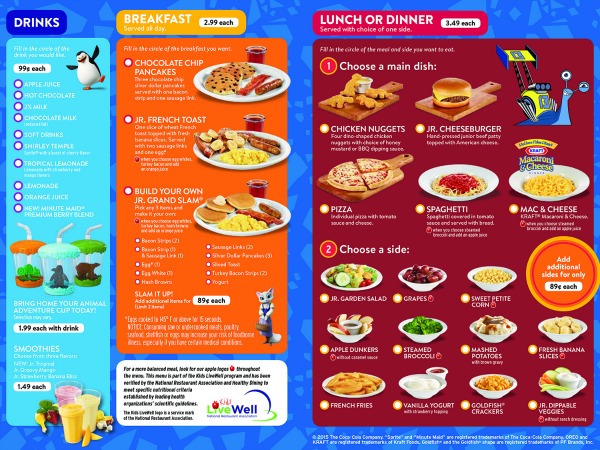 We've been visiting Denny's more often over the last few months because we recently learned that our local restaurant offers a kids eat free promotion on Tuesday and Saturday evenings. Free kids meals = money saved! It's always good practice to call your local restaurant ahead of time to see when they participate in the kids eat free program. Since everyone can get whatever they want (breakfast, lunch or dinner), Denny's is an easy choice that everyone can agree on.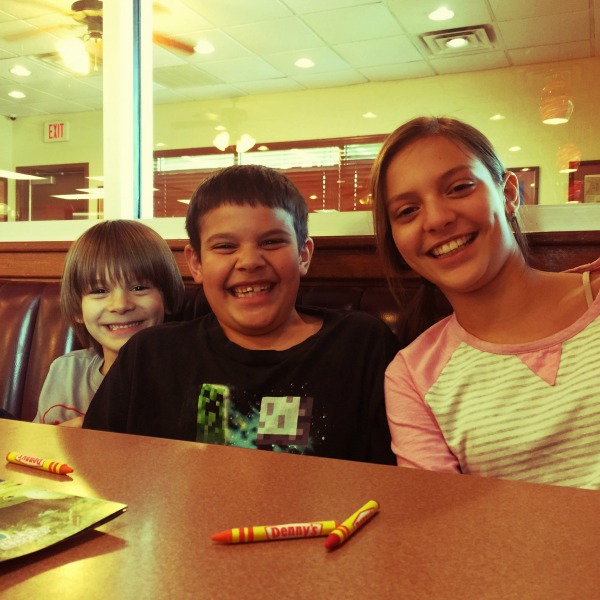 Denny's offers a large variety of dishes for the kids to choose from, including several approved by the National Restaurant Association's Kids LiveWell healthy dining program. These dishes are clearly noted on the menu to help you and your children make better dining choices while eating out.
I'm truly honored to be working with Denny's as part of the Denny's Diner Blogger Ambassador Council. My goal in this partnership is to provide you with relevant information about the chain and hopefully make dining out a fun experience with your family. I know that my family enjoys eating out (probably more often than we should), and I hope that this information encourages you to go out and give Denny's a try, if you haven't already.