This post is sponsored by Similac. I was compensated for this post but all opinions are my own.
The worst part of being a mom is the constant nagging of failure. I'm a good mom. I love my children dearly. But there is always that feeling that I'm failing them somehow. It's not that I'm doing something wrong, but sometimes the pressure from myself and other moms can be incredibly intimidating.
It's time to stop the mommy wars!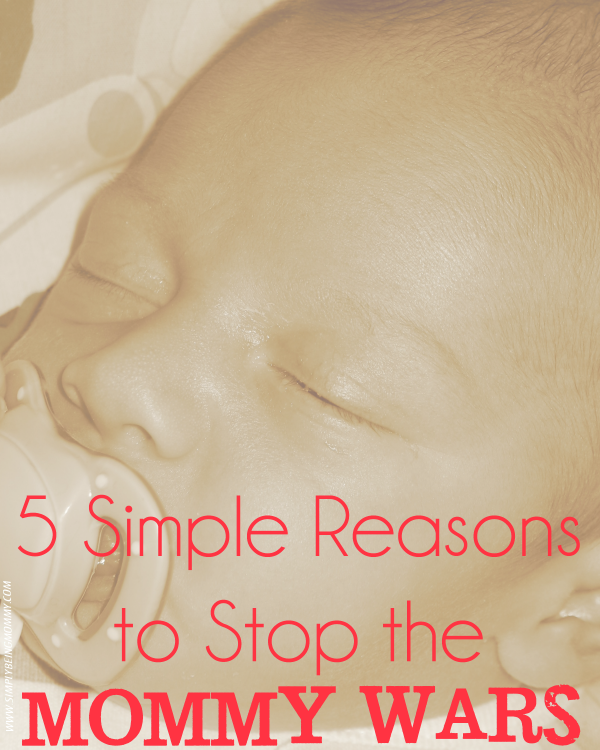 I'm a mom who pretty much tried it all. I had natural births with no medication and I begged the doctor for an epidural. I bottle fed and I breastfed. I used disposable diapers and I tried cloth diapering. I pushed my children in a stroller and I wore them in a carrier. I let my babies sleep with me and I put them in their crib. I was a stay-at-home mom, work-at-home mom, and a work outside of the home mom. I've honestly tried it all. All of my kids were different and what worked with one, definitely didn't work with another.
My point in all this is, parenting styles are different, just like each one of our children. But at the end of the day, we all have one purpose in mind. One desire when we lay our heads on our pillows at night — we want our children to feel loved and know that they are treasured. If your children know that, you're doing a fantastic job. But just because your neighbor doesn't do things the way you do them, don't judge her. Let's work together to stop the mommy wars.
5 Simple Reasons to Stop the Mommy Wars
Babies aren't born with manuals. When you bring that sweet bundle of joy home from the hospital the reality of motherhood will probably slap you right in the face on the first night on your own. That little body that you so gently held in your hands was and is totally your responsibility (and that of your spouse). There is no right or wrong way to parent, but you have to find what works best for you and your family. And sometimes that takes a lot of trial and error. And lots of crying — for everyone involved. What works for your family might not work for another family. So moms, please, be careful in your judgement, stares and eye rolls. You never know what that mom is going through. She doesn't need your judgement. She needs your support.
Being a mom is a hard job. It doesn't matter if you're a stay-at-home mom, work-at-home mom, or you work outside of the home. Being a mom is the hardest job you'll ever have because being a mom never stops. You don't clock out. You don't get sick days. You can't go on vacation. Once you become a mom, you'll always be a mom. And no one understands the nights you can't sleep because your child is sick, like a mom does. No one understands the constant worry that plagues your mind when your child is gone at school or a friend's house, like a mom does. No one understands the dreams you have for your child, like a mom does. Being a mom is such a special job. A job that isn't for the faint of heart. Being a mom will be the best thing you've ever accomplished. So please, don't judge the mom that doesn't do things the way you do. Support her, because we all need support.
No one understands women like women. Women are special. We go through things that men will never experience or understand. Our hormones are so uniquely made that they can control our bodies, our emotions, our thoughts and our feelings. We are wonderfully and beautifully made. As women, we should walk with grace and love. We should nurture, encourage and support other women (and fellow moms). Remember before judging her that she's just like you. She may do things differently, but she is a mom, and she is trying her best.
We are all trying our best. Some days it takes everything I have within me just to make it through the day. The constant juggle of laundry, cooking, cleaning, grocery shopping, homework, and work wears me thin. There are some days I feel like I'm on the verge of a mental breakdown and that if I don't retreat to the solace of a quiet place, I may just fall head first. And the last thing I need is another mom judging me for the way I feel. At the end of the day, we all want our children happy and content. We want our husbands happy and content. But who watches out for us? We do. We have to stick together and support each other. Offer encouragement, offer assistance, offer kindness, but please, don't shame another mom. We are all trying our best. Our best just may be different than your best.
In a world that is filled with so much hate, we just need to love. You don't have to look very far to see how much hate is in this world. Just turn on your nightly news and you'll see. In the last few years my husband and I made a decision not to watch the news because of how depressing it was. I still keep up to date on world issues online, but we don't allow the news in our home because 1) we want to shield our children and protect their innocence as long as possible and 2) every time I would watch the news I noticed my mood would change. Just seeing the constant murders, and thefts, and rape…it was too much for me. So ladies, please, show love in all you do. Be an example of grace, humility, and understanding to your children. Let's teach the new generation that we don't have to follow down the same path. That we can change the way we interact with each other. That we can show love even to the unlovable. As a mother it is naturally part of our nature to love. Please, let's work together to create a world worthy of our children. Let's stop shaming and judging each other for the way we parent our children. If we do, then our children can.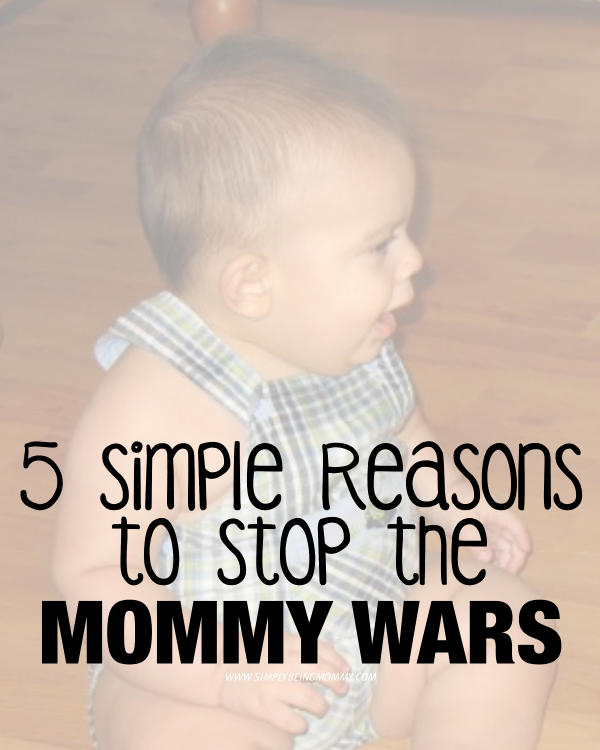 We are all unique in the way we parent our children. If we all did things the same way, this world would be a pretty boring place.
Let's change the future for our children. Let's provide for them a world that is less judgmental and one that supports differences.