It was a frequent question as I returned home from this year's Disney's Social Media Moms Celebration — which resort do you prefer: Disneyland or Disney World? The answer to that question is complicated. Can I have two favorites?
You see, I'm incredibly biased. Disneyland is my home. I became an Annual Passholder at just 13 years old. On Friday nights, hundreds of teens converged upon Tomorrowland to listen to Voyager (an awesomely terrible band that popped out of the ground) play Ace of Base and other songs we would never admit we knew every single lyric of, and eat tons of sugar (not candy — straight sugar, right out of the packet).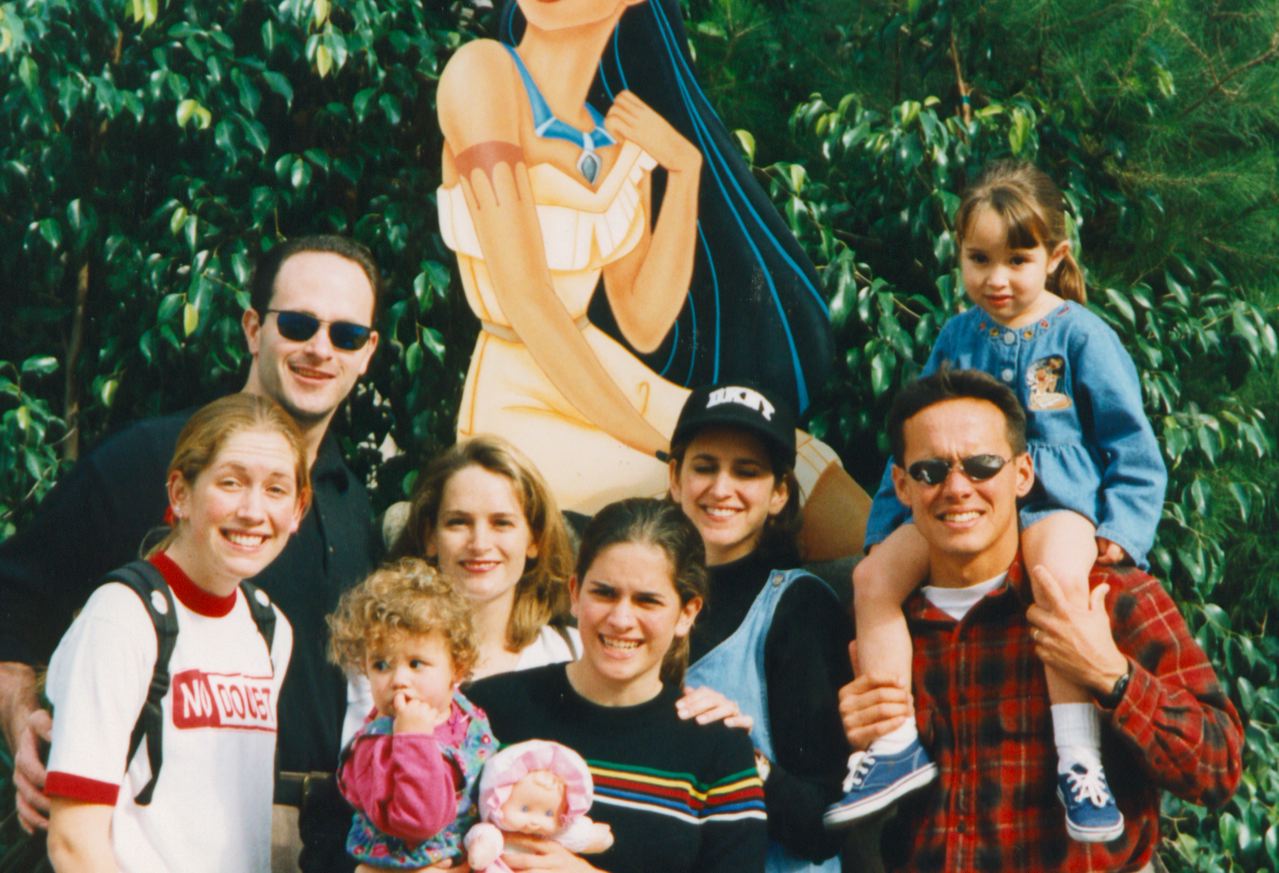 My family is comprised of Disney lovers, also. So in addition to having my mom drop me off on Friday nights (to listen to Voyager and devour sugar), I got to parade around with my adorable nieces and take them on the tea cups every other day of the week. That's me in the super awesome black thrift store sweater. And that little girl atop her uncle's shoulders — she graduated from college over the weekend.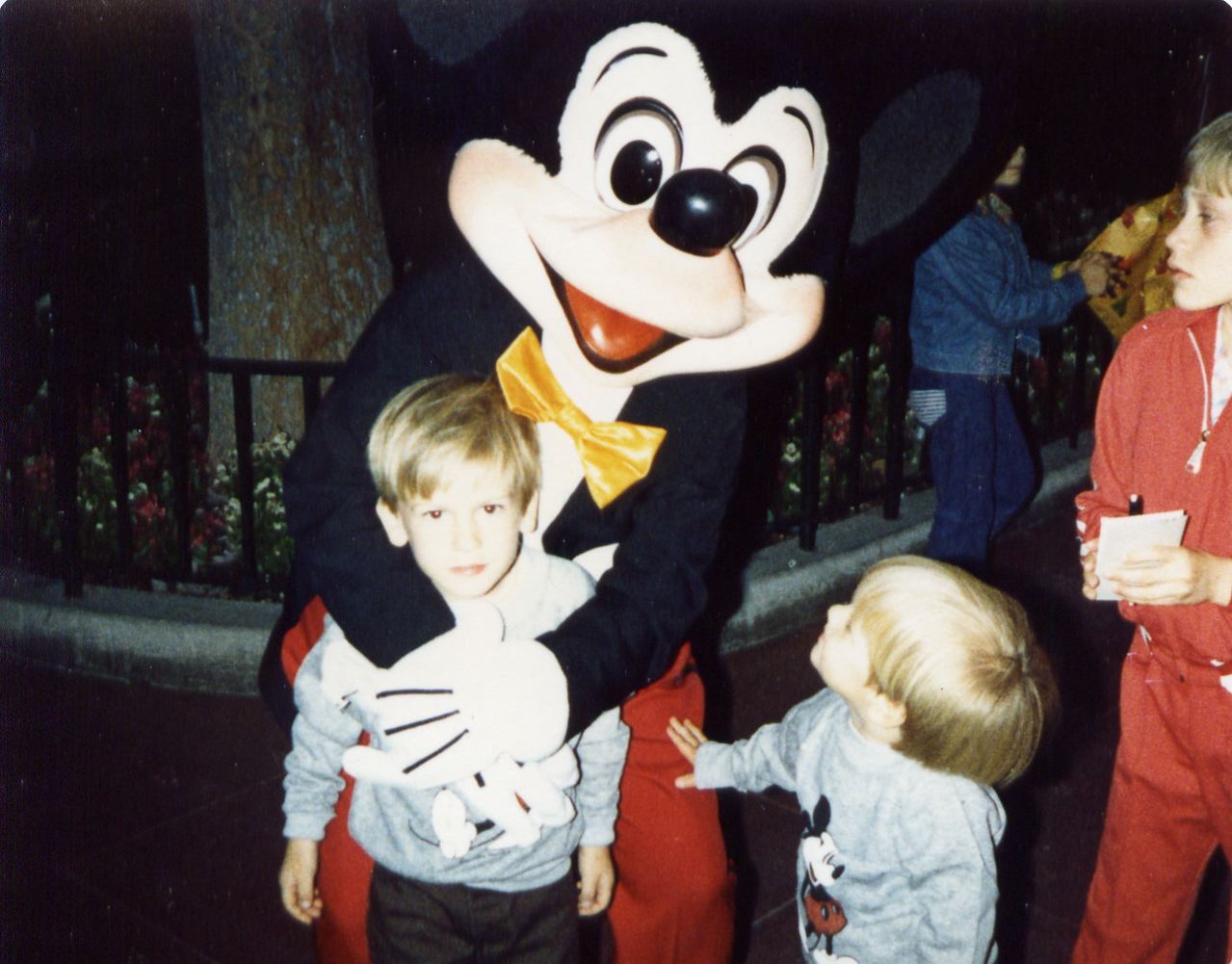 It's no surprise that I married someone who is more obsessed with Disneyland than myself. Our parents didn't work out a deal with ox or chickens, but I did get original park ticket stubs, a 1950's Mickey alarm clock, and a collection of cozy Disney blankets out of the marriage (plus, a really nice husband).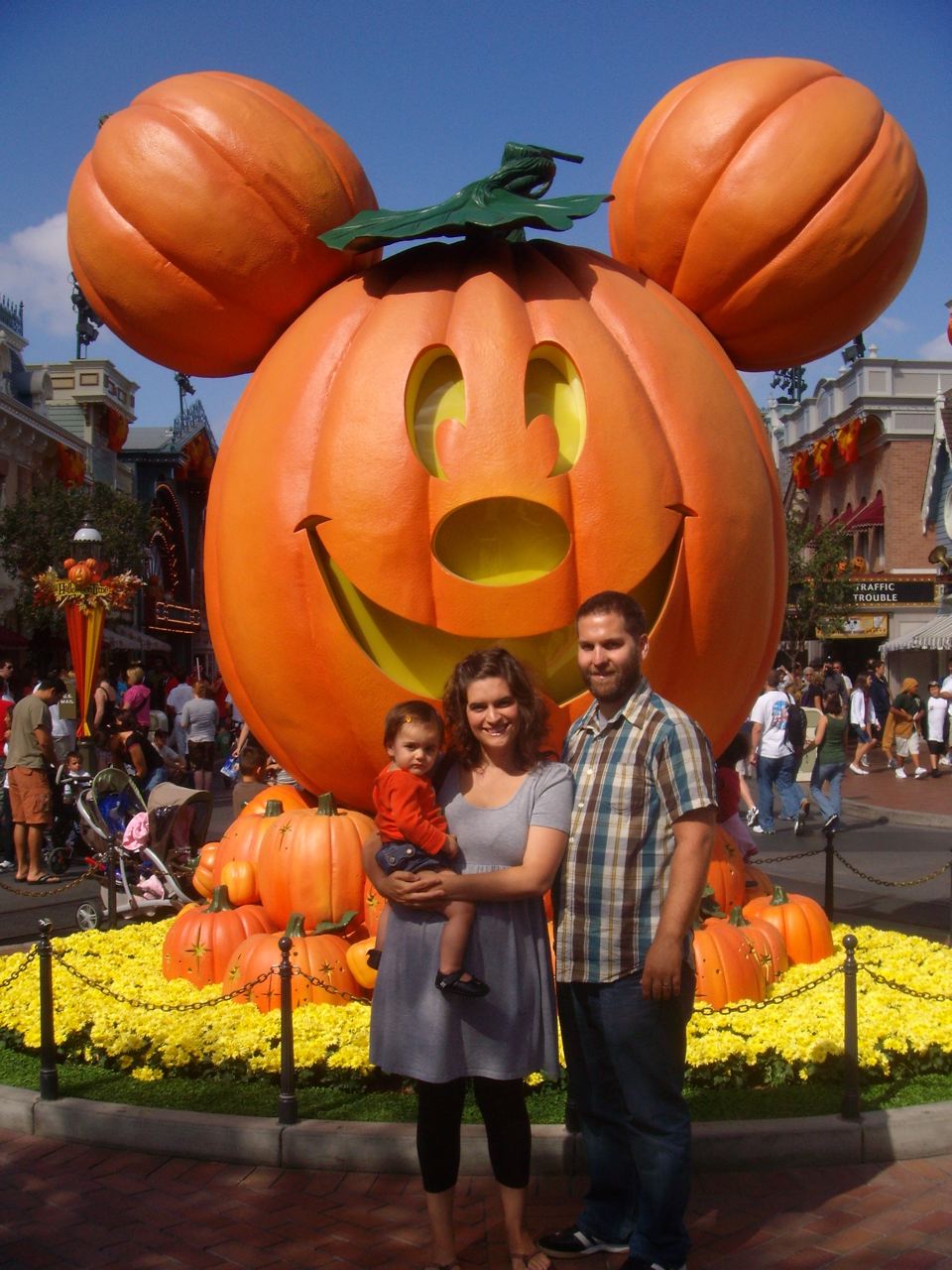 Disneyland is a part of both of our histories, and a part of our present life as a couple and family. Disneyland is how we commemorate all of our special events — Georgia's first birthday, Matt's promotion, a Tuesday. How could anywhere on Earth, even Walt Disney World, compete with that?
Well, it did!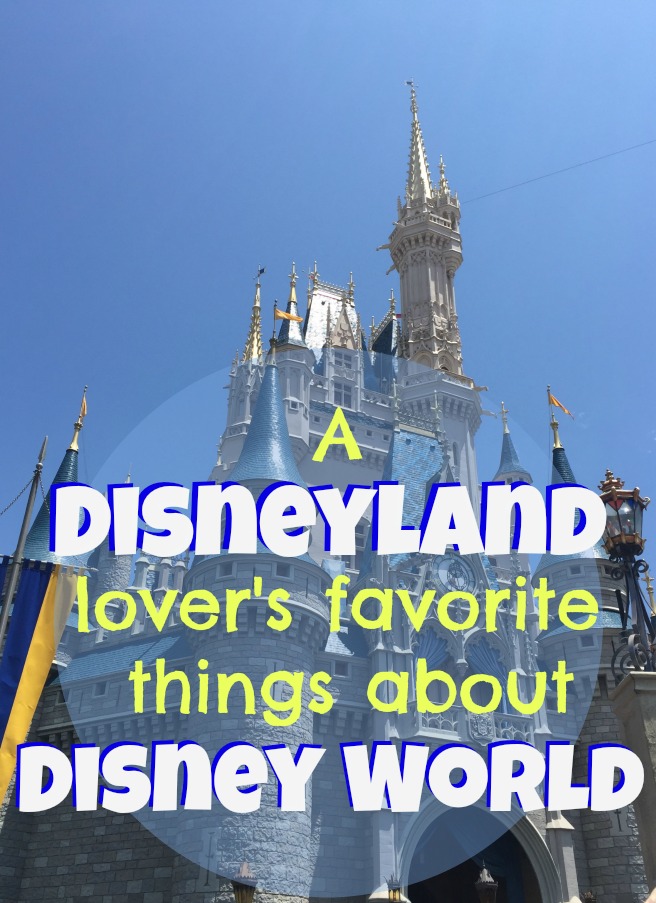 Disneyland or Disney World?
With my unyielding love for Disneyland not in question, here are just some of the things I loved most about Walt Disney World:
Princesses for Everyone: With three daughters, princesses are of upmost importance. Walt Disney World not only has tons of characters to meet with advertised times and locations, they've got something special for each character. Love Rapunzel? You can go check out her tower! Belle's your favorite? Have dinner in the Beast's castle. If princesses aren't really your thing, don't fear. There are enough Storm Troopers for everyone.
Magic Bands are Awesome: Whoever invented the Magic Band is a genius. A bracelet, similar in styling to a FitBit, serves as your hotel key, park admission, Fast Passes, photo pass, and also allows you to charge items to your room. I'm sure that these will make their way to Disneyland because it seriously is a huge convenience.
All of my Childhood Favorites are Still There: Disneyland, ever changing, has done away with some serious gems. I get it, there's only so much room. Yet, Walt Disney World has much more available space. You can't imagine my glee at County Bear Jamboree or the People Mover. If only there were the Sky Buckets!
The Size: You'll see the size of Disneyland on a list of why I love it. It feels quaint and homey. So it may seem surprising that I also attribute size as a bonus to Walt Disney World. But it's huge! Two days in the Magic Kingdom alone, and we barely scratched the surface of entertainment possibilities. Ohhh, the weeks, months, and years I could spend there!
Seven Dwarves Mine Ride: To go back to #1, there's something special for each of your favorite princesses. Since mine is Snow White, you can only imagine my excitement that the best ride ever is Snow White-themed. All the best stuff goes to Walt Disney World first! And I'm hoping, praying, and starting a letter writing campaign that we get this roller coaster through the mines where the dwarves whistled & worked. The waiting line is interactive with games and stuff to play with. The animatronics of the dwarves is spectacular. The ride itself is smooth, yet really makes you feel like you're spiraling through the mine.
Themed Restaurants: I say it all the time, but Disney is the Yummiest Place on Earth. I could live off of Dole Whip alone. The themed restaurants, especially the Be Our Guest restaurant, are incredible.  Between incredible decor and perfectly themed cuisine, I was blown away time and time again.
You'd think that being more regular guests on a Disney property, Walt Disney World would have been pretty mundane for us. It was anything but that! It does not matter if it's your first visit or fiftieth visit, if you're visiting Disneyland or Disney World — the magic is there.
So the pressing question, Disneyland or Disney World? Disneyland will always have my heart, but Walt Disney World has captured my imagination.
Which resort is your favorite?