One week of summer vacation, and I've already lost my children to the throws of their devices. Although I had grand plans of attacking our bucket list with fury, it was a slow and mellow week. It's probably what we all needed after a long school year.
But when I stop and think about it, I have no idea what my children watched this week on their iPads. Hopefully a few science videos, some foreign language films, and a nature documentary. More likely hours on end of superheroes, mutants, and a few ponies for good measure. But since I honestly have no clue, how can I be sure they're safe?
Kids consume hours of unsupervised media a day.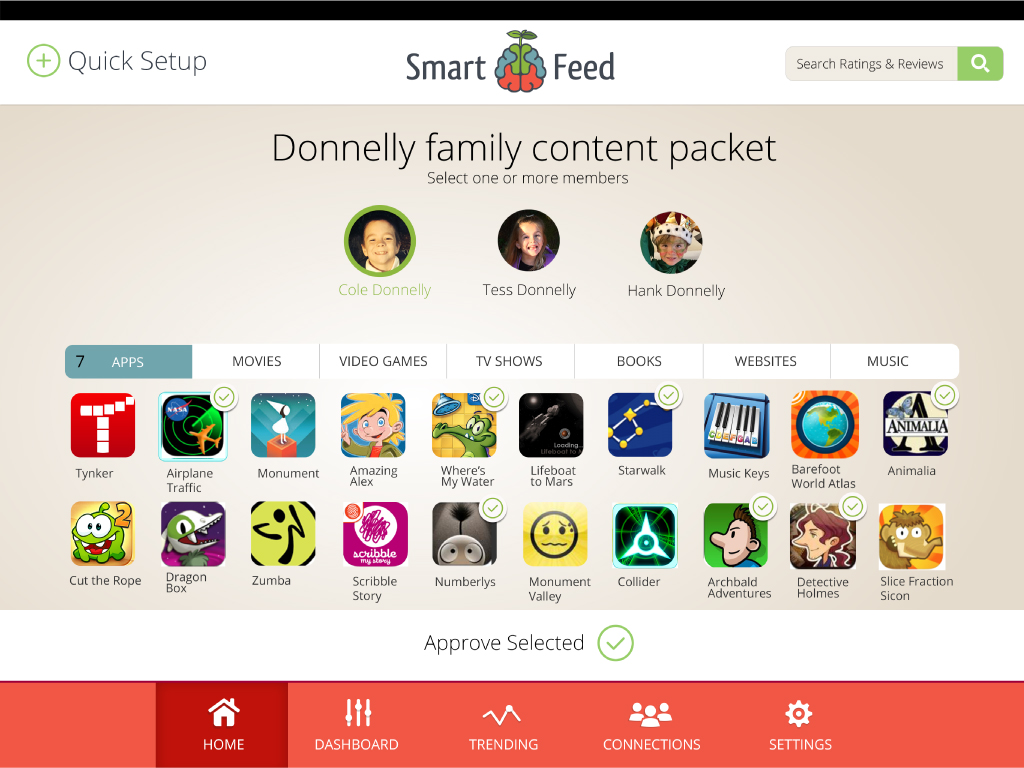 That's where SmartFeed comes in. Think Pandora meets Netflix with Facebook – for Parents. This phrasing pretty aptly describes how SmartFeed will work. Parents will curate the programming and publish it to all of the selected devices. Then, parents would manage viewing and screen time. But the best feature? SmartFeed involves a community of parents — rating and recommending content for each family member.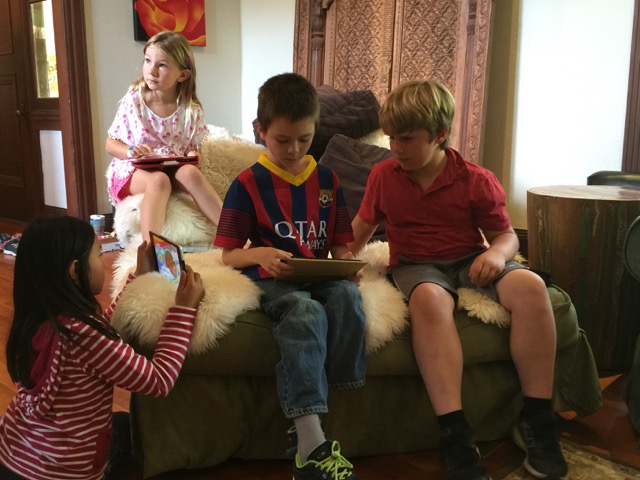 How Does SmartFeed Work?
Curate: Customize selections for each child by interests, demographics, curriculum, and more. One aspect I really appreciate is the ability to select material based on values (sportsmanship, for example). Imagine the great conversation piece you can have after preparing programming based on a need or strength. And don't worry about your kids watching microfilms from your own childhood. Media choices will be current and updated regularly.
Deliver: Send out your selections to devices that are pre-sorted. Apps, books, websites, video games, television shows — it's all there. You know your child best, and you can rest assured you've selected a wealth of great media for them.
Connect: So how do you know what to select for your children? Join a community of like-minded parents and share. Your recommendations and reviews will assist in their selection process. Whether you prefer to stay anonymous or share with friends, you've got a springboard to making informed decisions.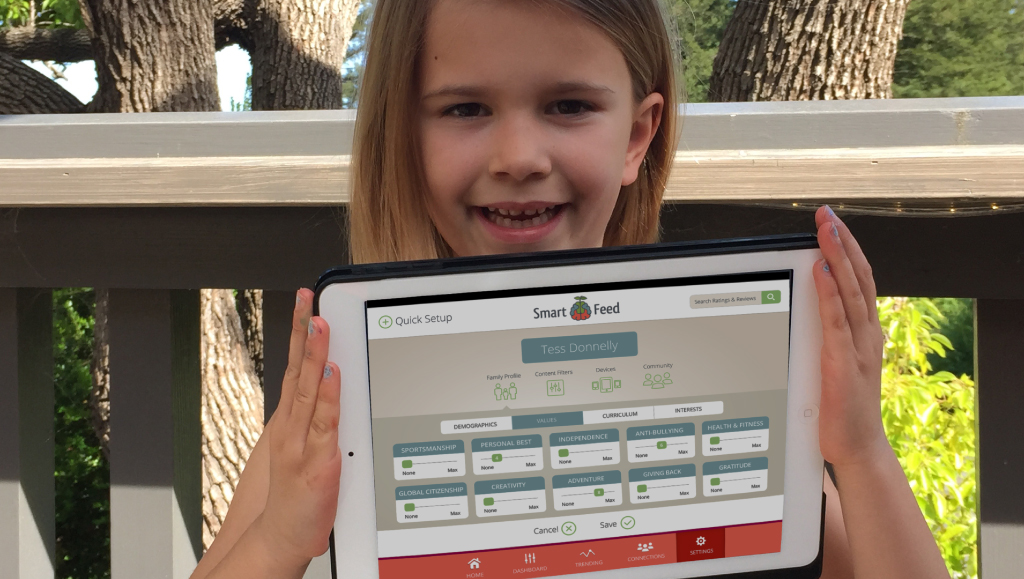 What I want for my young children is that they are exposed to positive messages with people of high moral standards. Unless I'm guiding their choices as they grow, it isn't likely that that is what they'll end up with.
But SmartFeed is waiting for you. Their Kickstarter campaign is getting closer and closer to their $75,000 goal. By choosing to back SmartFeed, you'll be able to get all of the great content for your family at a reduced rate, additional subscriptions (for friends or for those in need), sneak peeks, and, as, they put it, great karma!
I'm excited to be in the know about this great digital media solution. If it sounds like a great fit for your family, check out their Kickstarter page and consider backing it.
How do you regulate what your kids are doing on their electronic devices?