Hello, my name is Melanie. It's been one zillion months since I last went running. But before you judge me, I have got some really great excuses. Maybe these sound familiar?
I can't exercise because I'm alone with the kids all day. Because, you know, kids love sitting still.
I can't exercise because I'm not athletic. Walking requires a ton of athletic aptitude.
I probably have a heart condition like my sister. That one is my favorite because I've actually said it to myself. That's why sports don't come naturally to me, right?!?!
The fact of the matter is, I have come up with some fabulous excuses for why I can't get moving and stay active. It's actually border line embarrassing to say them out loud because they are so ridiculous. Yet, there are some real road blocks for some looking for help getting active. Degree has the answer for all of us, the Get Moving Challenge.
6-Week Get Moving Summer Fitness Challenge
In the 6-week Get Moving Summer Fitness Challenge you'll be teaming up with Degree and celebrity trainer and transformation pro, Chris Powell. His series of simple exercises can be done anywhere, anytime. Do the Desk Squats during your coffee break; make a Friday tradition of Mountain Climbers. His tips will help you incorporate movement into your daily routine.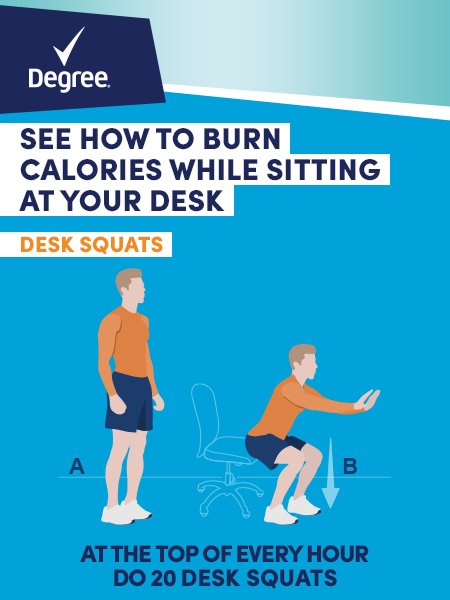 Find out how to incorporate movement when you don't want to sacrifice family time, how to make a difference without extreme workouts, and a bunch of other perplexing questions for those of us needing to get going a little more frequently.
One element I appreciate about Chris Powell's inspiration is that the exercises don't require expensive machinery or memberships. It's about getting out there and fitting the movements into your daily routine. But having the best protection is one thing you will need. With Degree MOTIONSENSE technology, the more you move, the more it protects.
Sometimes we just need a little motivation. Watch this video and pledge to get moving and save money when you purchase at Walmart.
For me, accountability is key. I have to have a plan, a written commitment. To support myself during the 6-week challenge, I made a little weekly calendar to jot down how I'm going to get moving each day. Grab it to print yourself!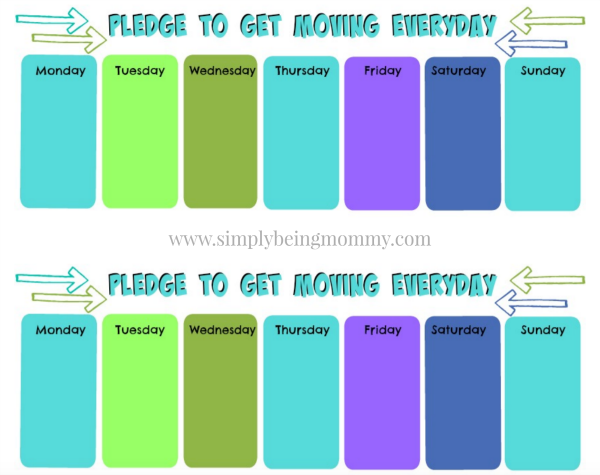 With the tools from Degree and Chris Powell and the motivation to get started, I'm ready to ditch my excuses and fit movement into my daily routine. Will you make the pledge to get moving? If you're looking for a little extra motivation, what about a giveaway to help promote your commitment to staying active?
Giveaway:
One (1) winner will receive a Misfit Flash Activity Tracker (value $50)!
Winner is #26 Donna L!
This giveaway will end at 11:59 p.m. PT on Thursday, July 16, 2015. Click here for complete giveaway rules.