Do your kids have a better wardrobe than you do? Do you know what to look for in toddler fashion?
My toddler is the best dressed one in our house! After having three daughters, I've been through endless piles of children's clothing. Sometimes I come across adorable clothing that is just perfect for my girls.
This is definitely one of those times. Poppy got to try out some adorable samples from Your Little Loves, an Etsy boutique specializing in unique custom clothing. From peasant tops to pillowcase dresses, these sweet handmade items are not only stylish but fun to wear. Add in darling accessories, and this momma is one happy shopper.
Typically, I send my toddler to daycare in leggings and a tee (she's pretty active and needs to protect those chubby little knees). I happily selected two pairs of ruffled leggings with coordinating headbands and a necklace for good measure. But I couldn't pass up those adorable pillowcase dresses. Dressing little girls is fun!
When I'm looking for clothing for my active toddler, I try meet these five criteria.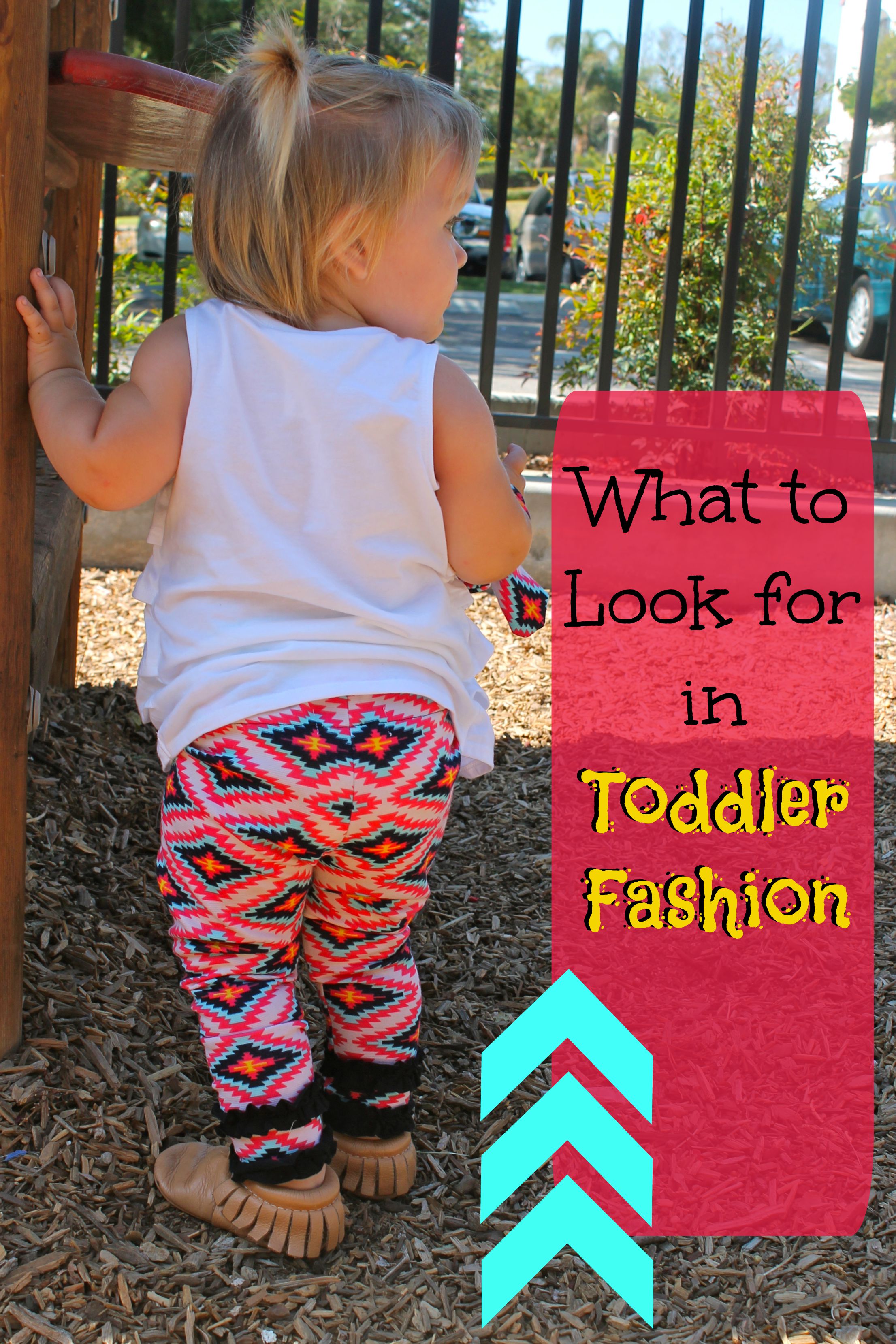 What to Look for in Toddler Fashion
Playability and Napability: Let's be honest, kids will be kids. Buy pieces that allow them to move and wiggle and dance and climb. Your Little Loves leggings are great knits or jersey cottons that don't prohibit play. And even though we are in the middle of summer, she wasn't too warm for a morning trip to the park. And like most toddlers, Poppy plays hard and then crashes hard. Clothing not only needs to allow for play, it needs to be comfy enough to nap in.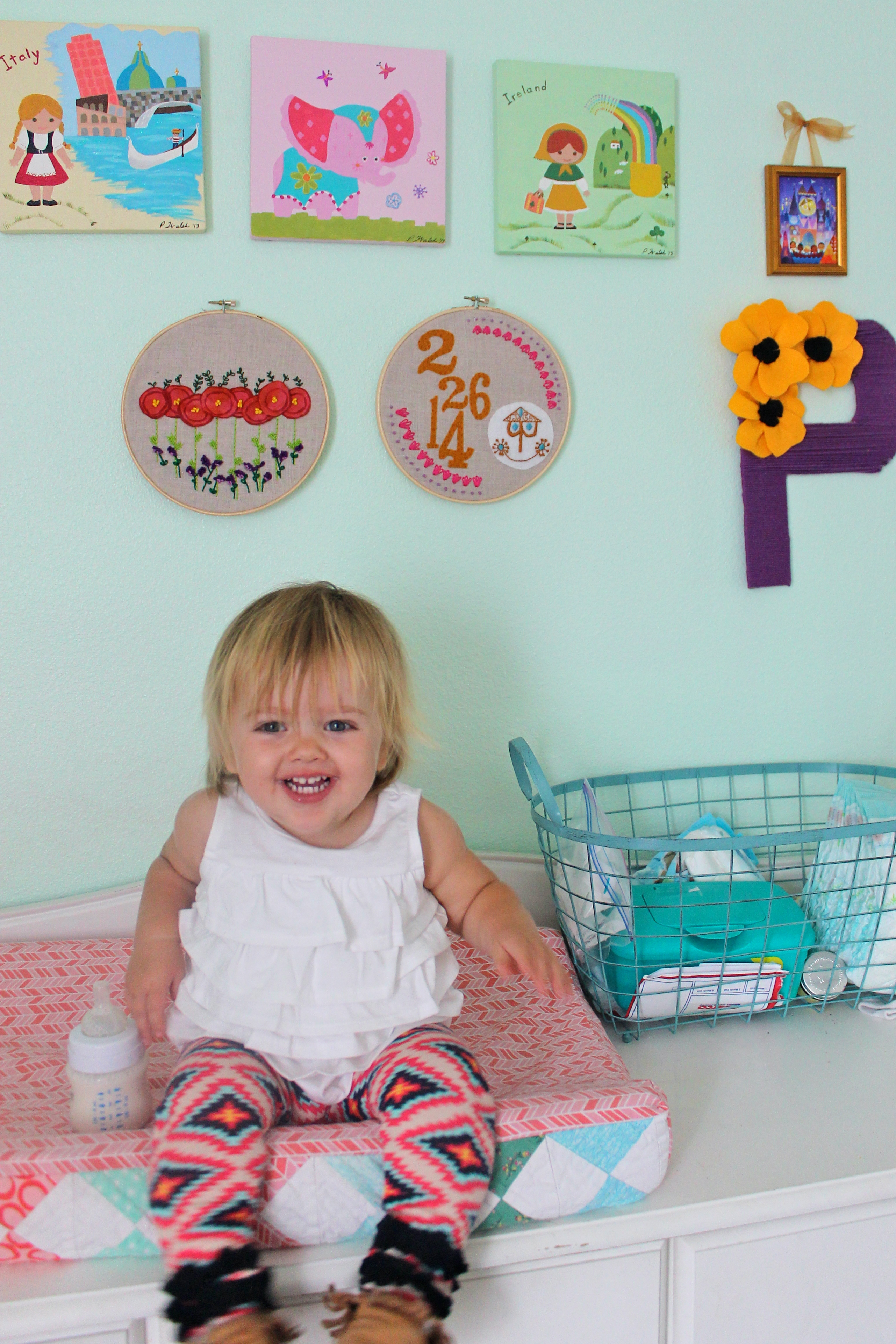 Room to Grow: There's a sweet spot for sizing when picking out toddler clothing. Buy slightly larger sizes to allow for growth. However, clothing that is too large impedes play. Although she is currently wearing 18-24 months, I opted for a 2t. There's room around the middle, but not too much that they're falling off. When she's a little taller these leggings will look adorable under a skirt.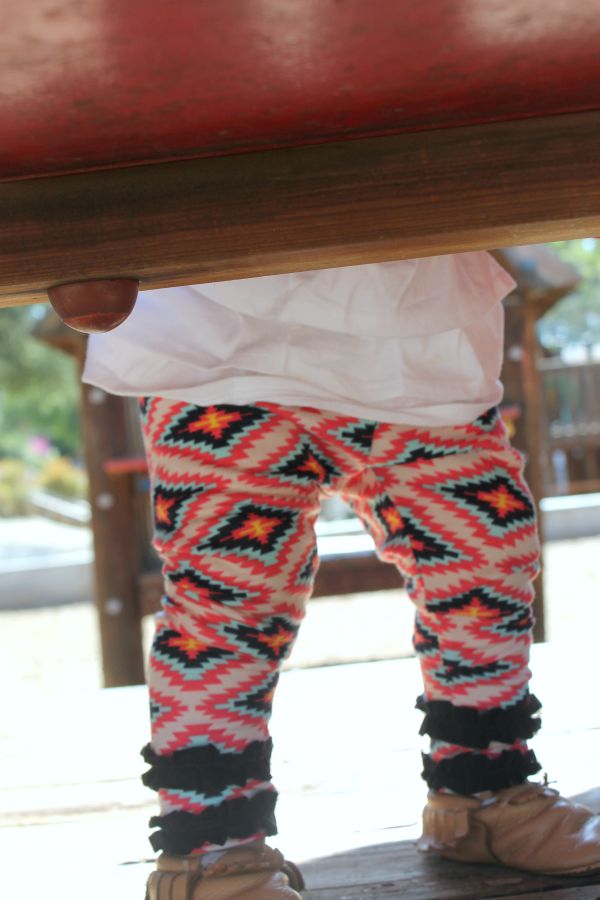 I also picked out a pillowcase style dress. With the bows at the neck, you can adjust sizes easily. It's pretty generous in size now, but I know she'll grow into it and it'll be even more adorable. Plus, it will make a cute tunic shirt in a few years.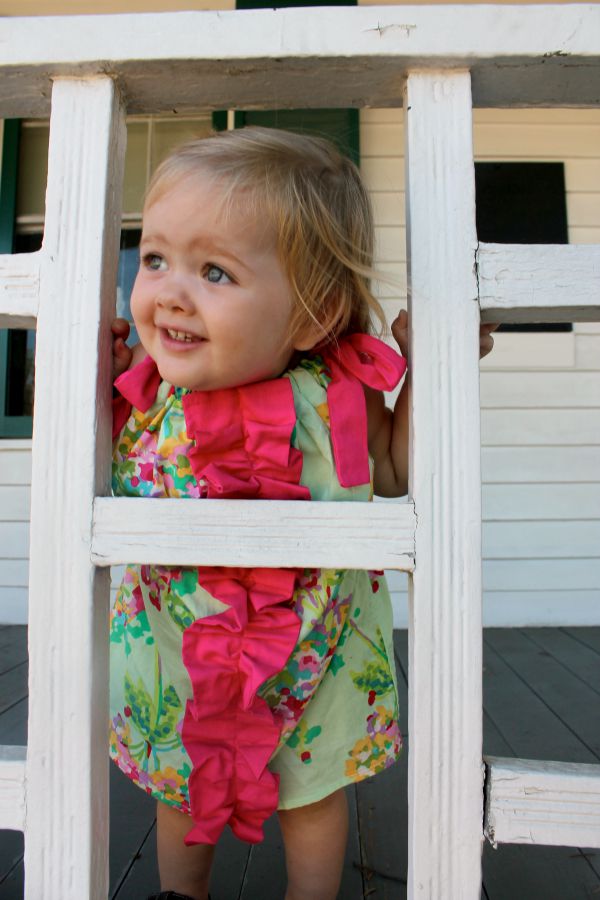 Quality: Half of my toddler's wardrobe is composed of hand-me-downs from her two older sisters. Picking up high-quality staples like jeans and hoodies meant they would survive more than one child's wear. Add in less expensive pieces that are on trend to complete the outfit.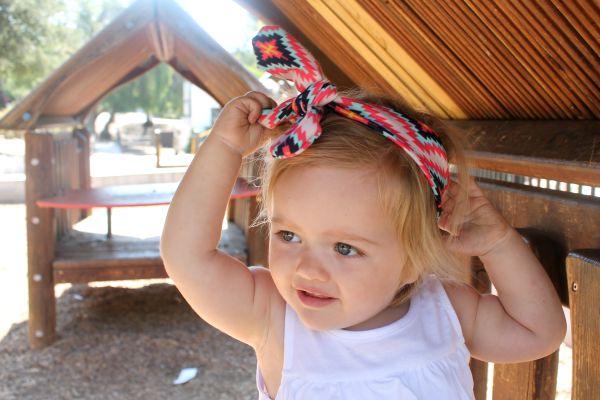 Accessories that Grow with Them: Headbands and hats aren't given much of a shot by my toddler. Thankfully, I can retie the knotted headband to allow for growth. Also, I wrapped it around her wrist a few times for a cute bracelet that she loved. Necklaces are also a fun accessory that will last for years to come.  My 6 and almost 8-year-olds were elated to be able to wear her funky beaded necklaces.
Photo-op Ready: One of my favorite photos of my first daughter is the day she started crawling … but could only go backwards. I snapped a picture of her beaming with pride while stuck under the couch. But the outfit she's in. Ugh. I had figured she was just hanging out at home, so what did it matter. Maybe it's horribly vain, but it matters to me. There…I said it.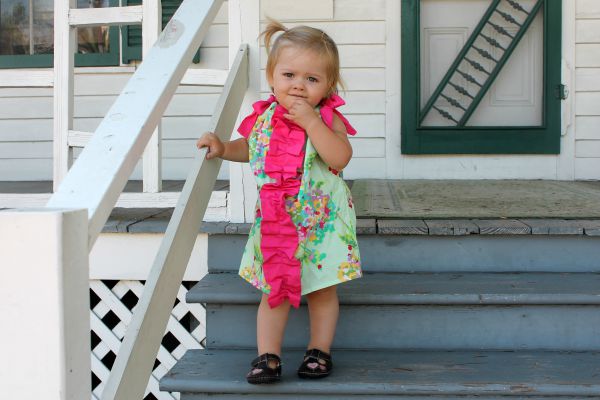 At the same time, I don't have hours to dress three little ones and myself. So I tend to pick up simple pieces like solid tanks that'll go with lots of different options. It's a little more budget-friendly that way, and you can't go wrong when pairing it with fun patterns like these.
Your Little Loves offers unique styles for my toddler that I know will keep her playing happily in between photo ops. Offering clothing for both little boys and girls, you're bound to find some adorable options that met your criteria.
What do you look for in toddler clothing?