This is a partnered post with Shamrock Farms. As always, all thoughts and opinions are my own.
It's no doubt that when my children help out in the kitchen they are more likely to eat the foods they've helped create. So, since it's summer and we have plenty of hours to fill in the day, we decided to make some Rainbow Fruit Kabobs! They make it so easy to eat all the colors of the rainbow!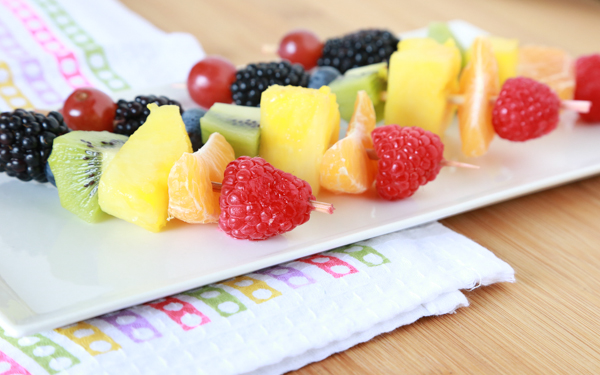 Obviously there is no great skill required in assembling these Rainbow Fruit Kabobs. It's so simple that even the toddlers can help out. And what a great opportunity to begin a conversation about the different fruits and how they help and nourish the body.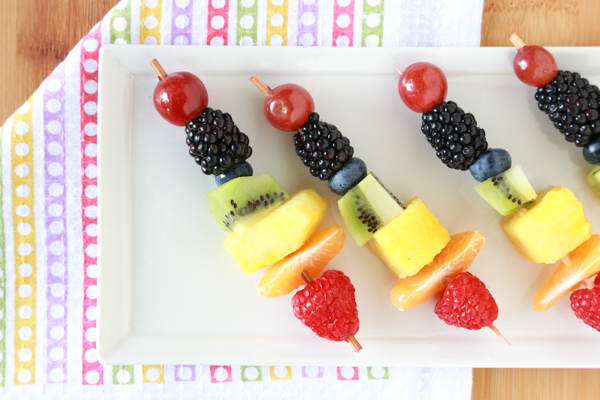 Rainbow Fruit Kabobs Recipe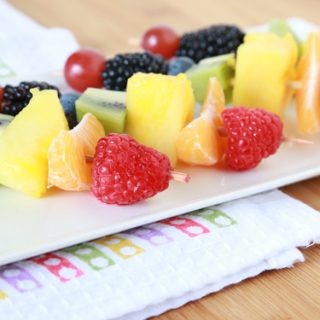 Rainbow Fruit Kabobs
Eat the colors of the rainbow with these bright and colorful Rainbow Fruit Kabobs.
Ingredients
10 raspberries
1 clementine, separated in to 10 pieces (or orange)
10 pineapple chunks
1 kiwi, cut into 10 pieces
10 blueberries
10 blackberries
10 red grapes
Additional items needed:
10 small skewers, or 5 large skewers cut in half
Instructions
Separate fruits by type. I lined mine up by colors in the rainbow so that it would be easy for the kids to assemble in a line.
Begin threading the fruit onto the skewer in this order (from bottom to top): red grape, blackberry, blueberry, kiwi, pineapple, clementine, and raspberry.
You can serve immediately or place in the refrigerator to serve later.
I'm all about easy recipes, you all know this, and most times I take help from the grocery store when I can. If you don't have time to cut a fresh pineapple into chunks, spend the extra money and buy it already cut into chunks from your grocer. I find that I'm more likely to choose the healthier options if all the work is already done for me.
I know, these old lazy bones.
Don't judge.
But really moms, it's okay to get help when you need it. Even if it comes in the form of pre-cut fruit.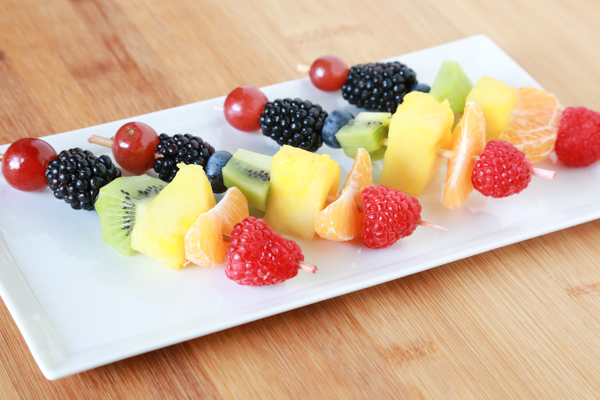 And besides the health benefits from eating all this delicious fruit, these Rainbow Fruit Kabobs are just pretty to look at. Dontcha' think? All the bright, fresh fruit lined neatly on the skewer. So yummy! And healthy! You can't beat that.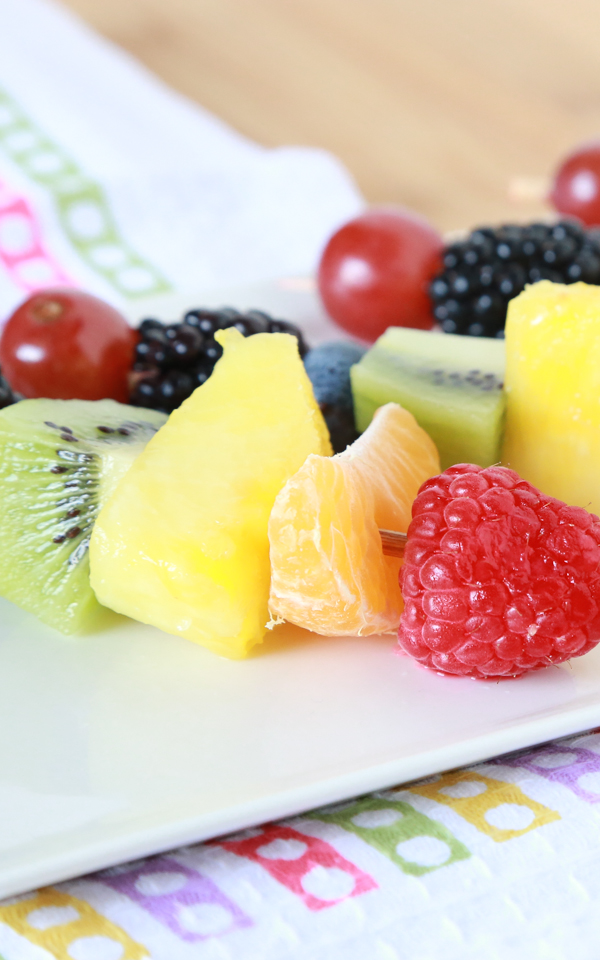 We enjoyed our Rainbow Fruit Kabobs with a glass of Shamrock Farms Strawberry Milk (which can be purchased at Walmart) and we were good to go. Such a refreshing snack to help fuel us through the rest of the day.
Don't forget to pin these adorable Rainbow Fruit Kabobs!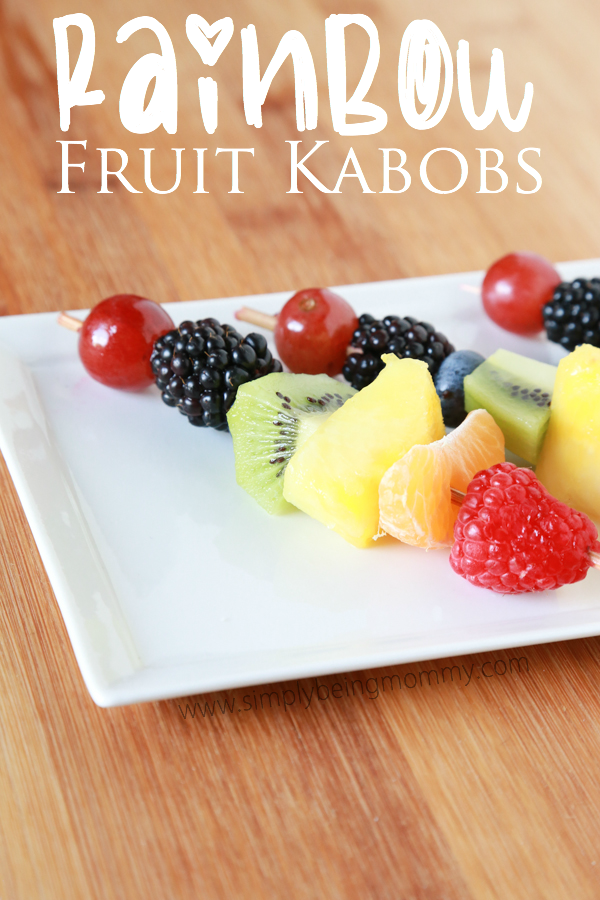 Do you use help from the grocery store when you're preparing meals?