This is a partnered post. As always, all thoughts and opinions are my own.
I know I keep on saying it, but back to school will be here before I know it. I'm spending the last few days of summer totally invested in my children and whatever it is their little hearts desire to do. From days at the pool, to hours playing games, I'm relishing these moments because I know they'll be walking down the halls of elementary school next week.
I'm thankful that my boys go to a school I feel comfortable sending them each day. My children have grown and I've seen them thrive and I'm so thankful for educators who love and adore my children.
We're in the week before school starts and I've slowly been transitioning them for the back-to-school routine. An easy back-to-school transition is essential for my family because we all enjoy summer entirely too much. Spending every single day with my children, relishing the ordinary moments, is my favorite part of the year. And honestly, I think I'm more sad to see them end than my children.
I know the back-to-school routine can be daunting and tiring, but preparing for the transition can make a huge impact on the entire household. If you need a little bit of help with the back-to-school routine, I'm sharing these 5 tips for an easy back-to-school transition.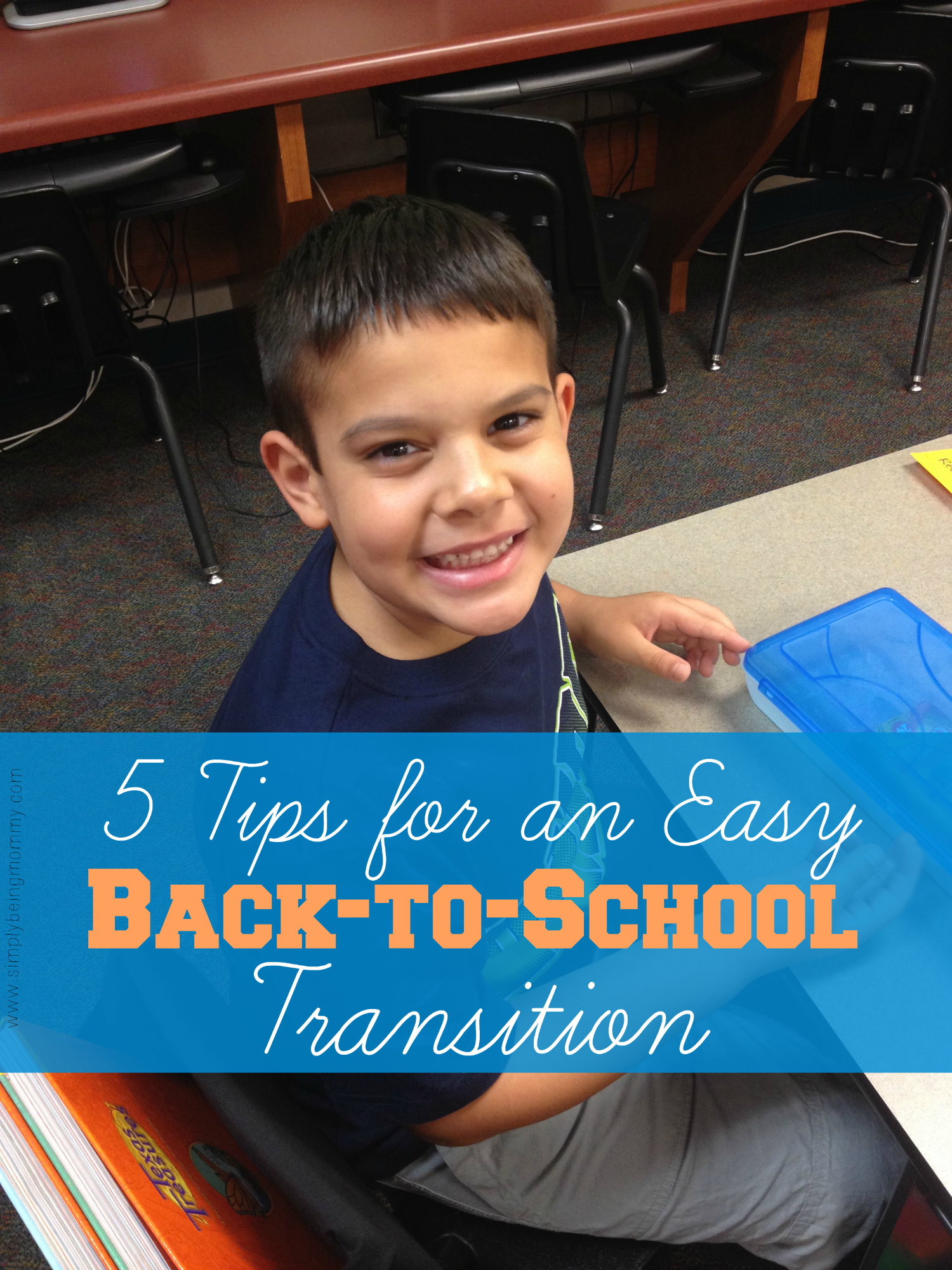 5 Tips for an Easy Back-to-School Transition
Reinforce a school sleep routine. This one is the most difficult for me. I want my children to be able to squeeze every last second from the summer vacation, but I know that they need to get back into the back-to-school schedule before school actually begins. In addition to an appropriate bedtime, I also ensure that I start waking them earlier so that when the first day of school rolls around their not taken by surprise by an early rise time.
Get back on a school eating schedule. I'll admit that I'm pretty lax with my children during the summer. I don't make them wake up early, I allow them to pretty much create their own eating schedules. But with school right around the corner, it's a good idea to get back on the school eating schedule so that their little tummies will get back on schedule, too.
Get organized. I get so much more accomplished when I'm organized. My brain is so scattered that if I don't have a list or schedule, I'm all over the place. I think my kids are pretty much the same. I notice more gets down when I lay out the expectations of everything that needs to get done or completed.
Create a back-to-school hub. This can be as simple or elaborate as you want. Mine is pretty simple. And it's in the garage of all places. This will serve as an area where the kids can store their lunchboxes, backpacks, and anything else related to school. This makes it easy for them (and me) to see what needs to be taken to school each day. Plus it gets it out of sight in the house. Things out of place give me anxiety.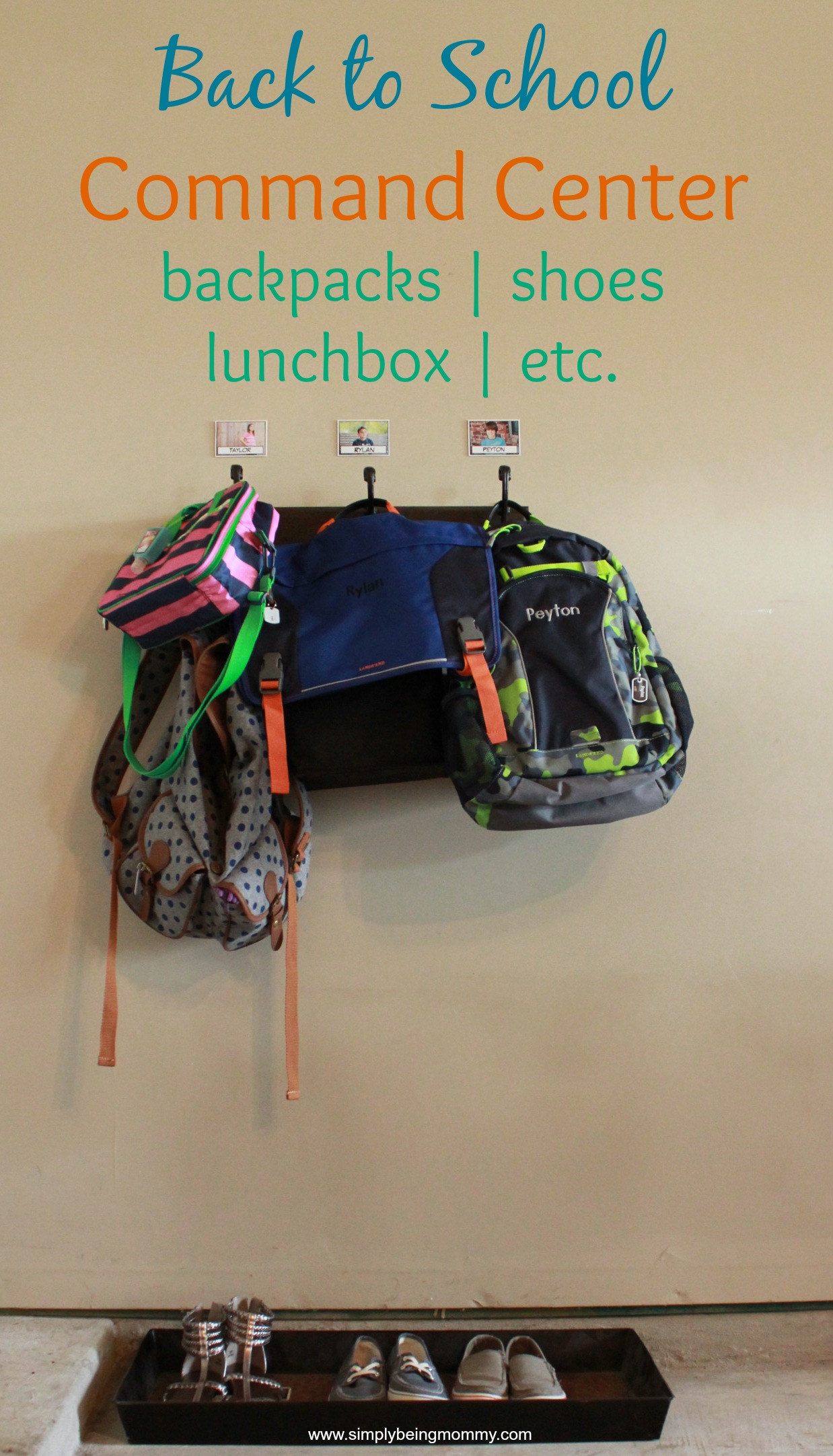 Make a practice run. I'm thankful that our school offers a night where children can meet teachers before school actually starts. We make sure we go every year so that when our children walk in on the first day of school they already see a familiar face. If your school doesn't offer that as an option, or you simply can't make it, take your children on a practice run. If your children will be walking to school, make sure they know the route. If they'll be riding the bus, make sure they know where the bus stop is. Do everything you can to prepare them for their first day of school.
I still remember the anxiety I felt on the first day of school. I don't want my children to experience that if I can help it. I hope these 5 tips for an easy back-to-transition help you and your child kick off this new school year with a bang.
I've teamed up with Follett this year for a #FallBackToSchool Twitter Party. During the hour long Twitter Party we are going to be discussing how parents and children can prepare for back-to-school. We will be sharing back-to-school stories and tips for the transition and we invite you to attend and join in.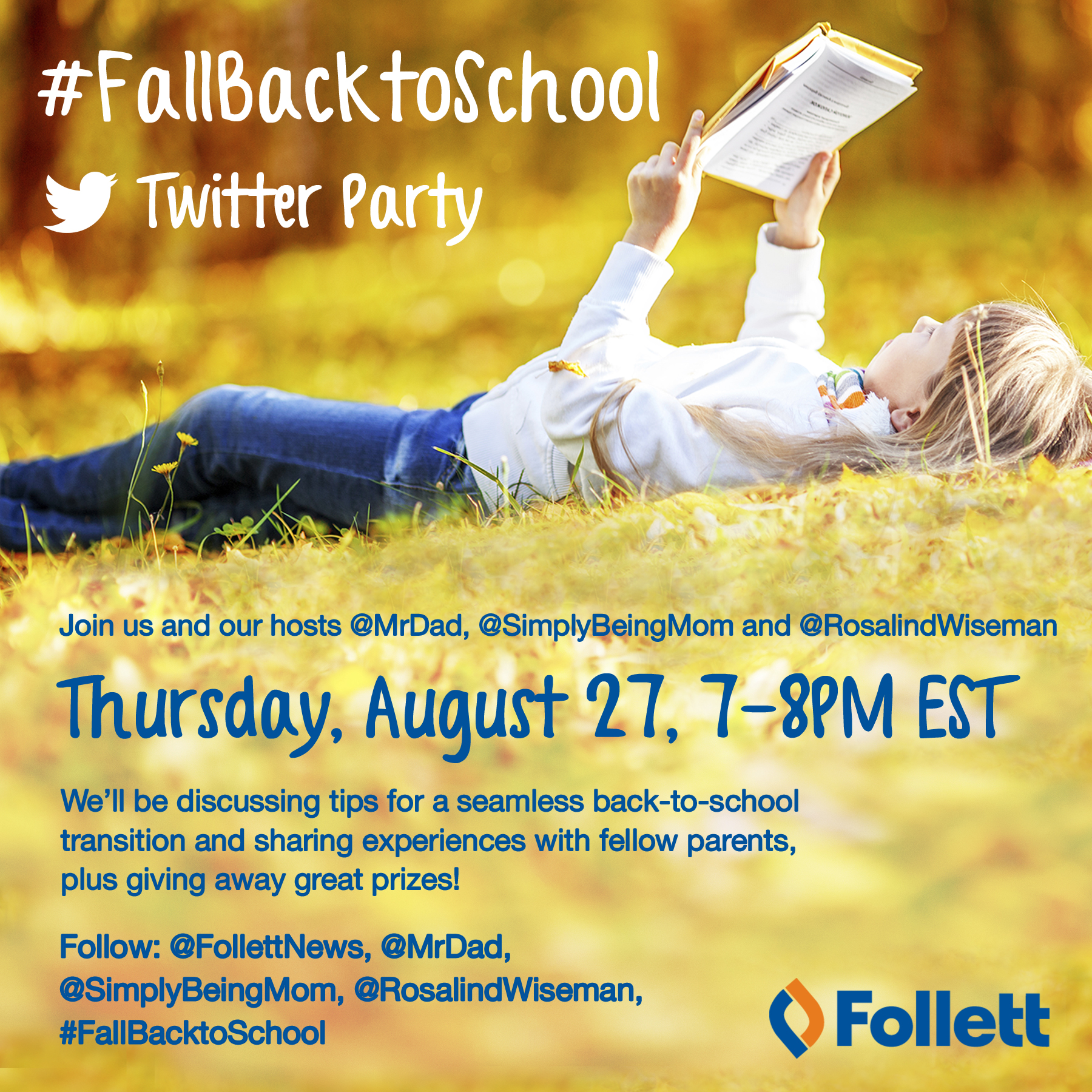 #FallBackToSchool Twitter Party | RSVP Here
Date: August 27, 2015
Time: 7PM – 8PM EST
Hashtag: #FallBackToSchool
Prizes: Prize 1: $50 Visa gift card, Prize 2: $50 Visa gift card, Prize 3: $100 Visa gift card, Prize 4: $100 Visa gift card, Grand Prize: One (1) Apple iPad & a $200 Visa gift card!
Hosts: @SimplyBeingMom, @MrDad, @RosalindWiseman & @FollettNews
Panelists: @blueviolet, @ItsFreeAtLast, @MomsWhoSave, @PowerbyMomBlog, and @BabyCostcutters