This is a partnered post. As always, all thoughts and opinions are my own.
As if the back-to-school season wasn't stressful enough, add in those pesky little head bugs and it takes stress to a whole new level. It wasn't until last year, after 11 years of parenting, that I had a face-to-face encounter with head lice. And I vowed to never welcome those little creatures into my home again. We haven't seen them since the incident last year and I give full credit to these simple tips for how to prevent lice.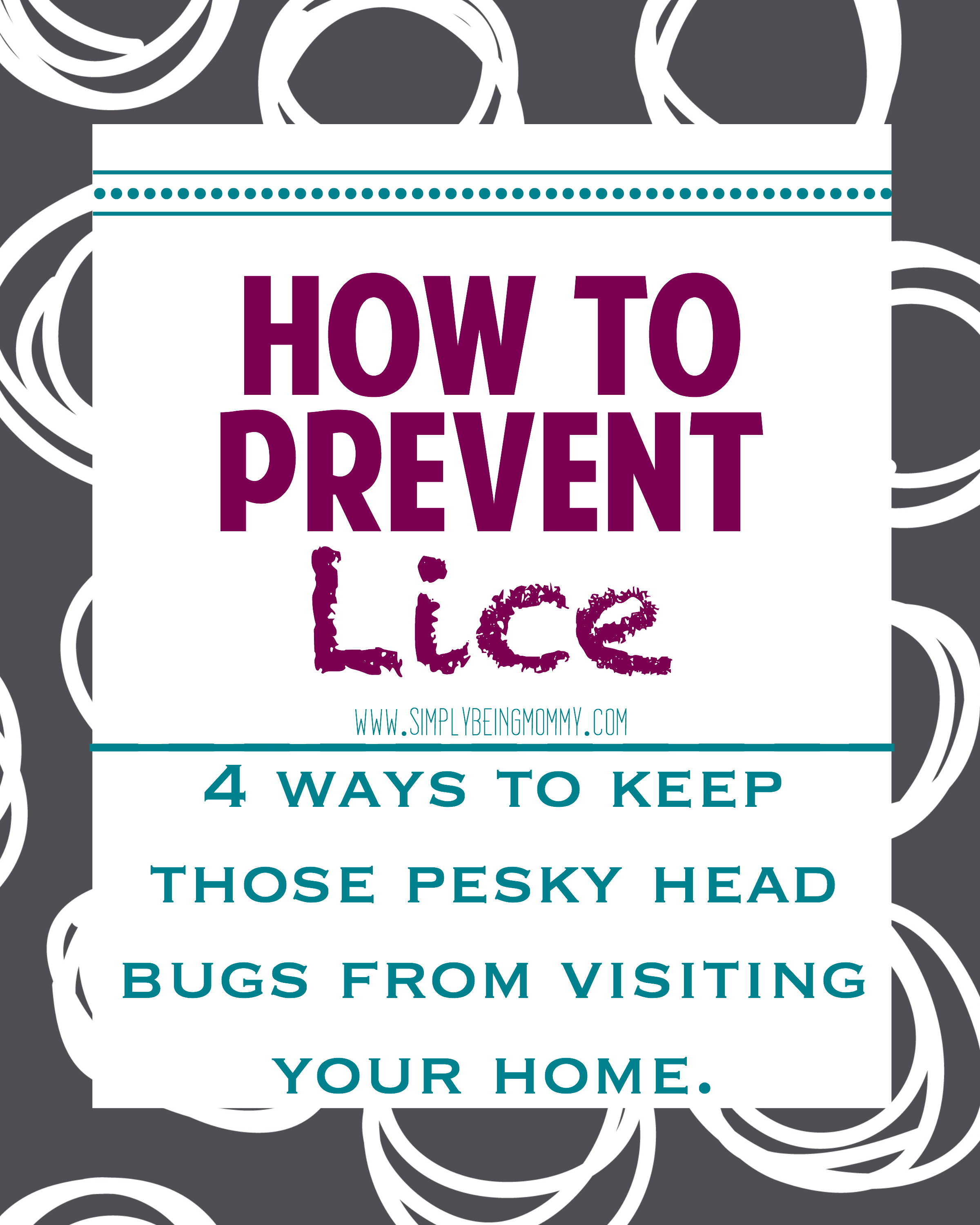 How to Prevent Lice
Add Tea Tree Oil to shampoo. If you're not already using a shampoo with lice preventative, add a few drops of tea tree oil to your child's shampoo. Or, make a tea tree oil mixture by filling a spray water bottle with water and adding in several drops of oil. Spray generously on your child's head after shampooing. Since lice aren't particularly fond of tea tree oil, they'll be less likely to make a home where it is. When friends and family ask me how to prevent lice, I always start by sharing the tea tree oil trick.
If possible, keep hair up. For boys (with short hair) this could be a little difficult, but if you have a little girl with long hair, keep her hair up. This could mean a ponytail, in a braid or even a bun. Make it as difficult as possible for lice to crawl onto their hair. Unlike many believe, lice do not jump, they crawl.
Educate your children. Teach them that when it comes to lice, sharing is not caring. Sharing items such as brushes, jackets, scarves, etc. can spread lice from their friend's head, to theirs. Make sure they know how lice get from one head to the next. Remind them to never have head-to-head contact with their friends at school and that it is best to play at arms length.
Do weekly head checks. Okay, this may not actually be a preventative, but a small case of lice is much easier than a full-blown lice infestation. Pick one day of the week and do those weekly checks. Look for nits on the hair strands close to their scalp. If you see signs of lice, take action right away.
I can honestly tell you that when I noticed two of my children had lice, I wanted to burn down my house. I was absolutely disgusted at those little bugs. I know it had nothing to do with how clean my children were, it was simply a mistake that happened at an end of year baseball party with my kids sharing helmets with other kids. But, it didn't take away the fact that seeing those bugs crawling in their heads made my stomach turn.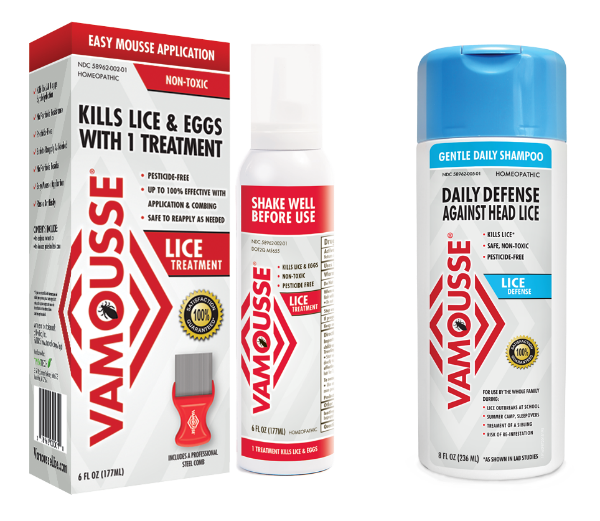 If your children happen to get lice (along with the other 12 million), it does take a lot of diligent work to totally eradicate them from their heads and the house. And forget about those products filled with pesticides, when you have a non-toxic, pesticide-free solution, like Vamousse. Lice in 25 states have become resistant to the active ingredients permethrin and pyrethroids used in many pesticide-based OTC treatments. What does that mean for consumers? There is still an effective over-the-counter lice treatment without the need of a costly prescription.
Vamousse Lice Treatment is the latest innovation in the battle against lice and it kills lice and their eggs by dehydration in one treatment. Combined with the Vamousse Lice Defense Shampoo, Vamousse helps keep your family lice free.
By knowing how to prevent lice and what to do in case of the worst-case scenario, you are better prepared for whatever comes your way. For more information about Vamousse, please visit their website.
Have you ever had to deal with lice? Do you have any other tips for how to prevent lice?