Melanie was given complimentary admission for her and her family to enjoy Mickey's Halloween Party at Disneyland.
From cast members' name tags to the iconic Sleeping Beauty castle, everything is dazzling within the Disneyland Resort in celebration of its Diamond Anniversary.
How could it get any better? Add in some holiday fun!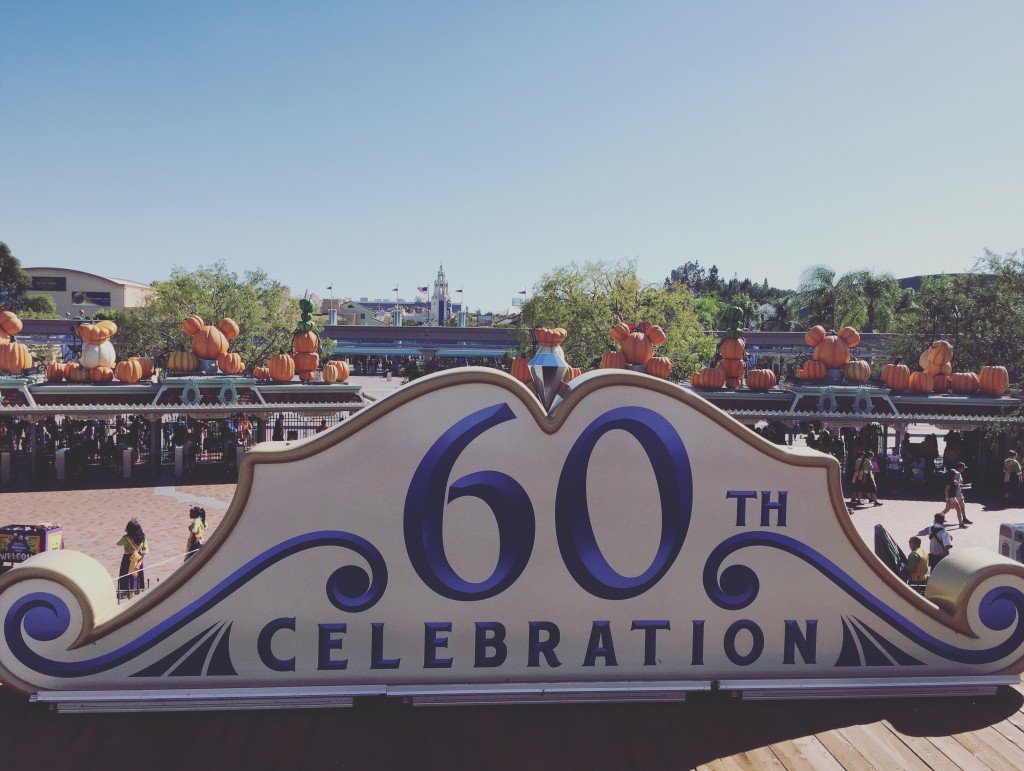 Beginning September 11th and lasting through November 1st, 2015, the Happiest Place on Earth is transformed with Halloween Time fair. Expect zillions of one-of-a-kind jack o' lanterns, attraction transformations, and tons of themed treats. It also means the return of Mickey's Halloween Party at Disneyland!
Mickey's Halloween Party at Disneyland Resort
This separate ticket event is back, and has expanded to include 17 not-so-spooky nights of treats and family-friendly fun. Enjoy the Disneyland park you love, with some extra special holiday flair. All ticketed guests receive Trick-or-Treat bags to fill up with candy and other goodies at the many Treat Trails. Using my Disneyland app, I was able to locate all the Treat Trails with ease.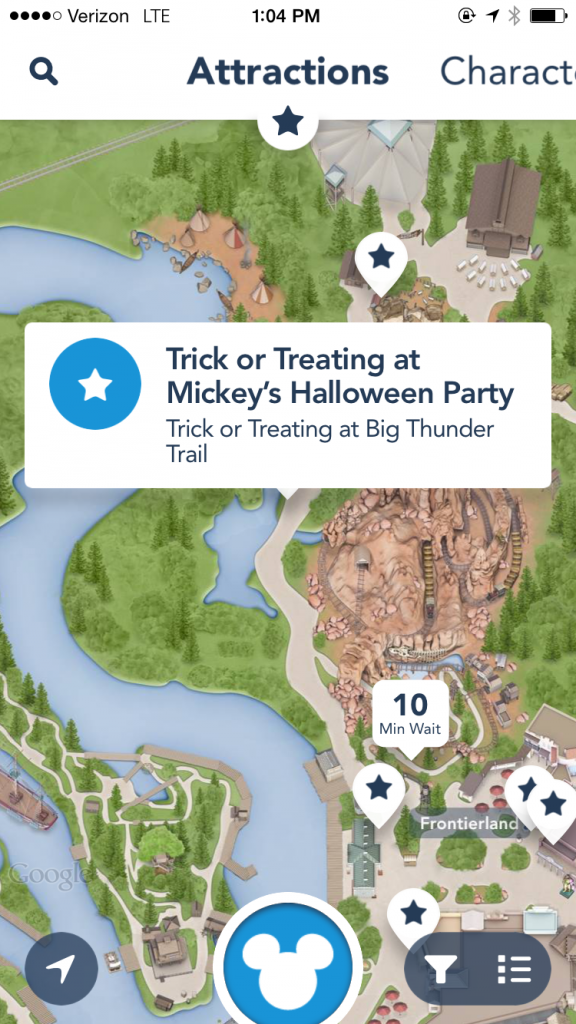 Two iconic rides are transformed for Halloween Time at the Disneyland Resort. The Haunted Mansion once again is filled with the fun expected when two holidays collide thanks to Tim Burton's The Nightmare Before Christmas. Don't forget to check out this year's gingerbread house resembling a house of cards. Space Mountain also gets a themed makeover as it converts to Ghost Galaxy.
What did my cavalcade of villains (aka my family) love most this year?
Mal from Descendants' Vote — The Trick-or-Treating. It's just not Halloween without treats, and Mickey's Halloween Party at Disneyland won't disappoint. I'd love to say that my children happily pass up chocolate for veggies regularly, but I have to admit I was dumbfounded when we stopped for a carrot break. Thank you, Mickey, for whatever magic you infused into those baby carrots. If sweets aren't your thing, each station is stocked with healthier options. Plus, many cast members gave my children both.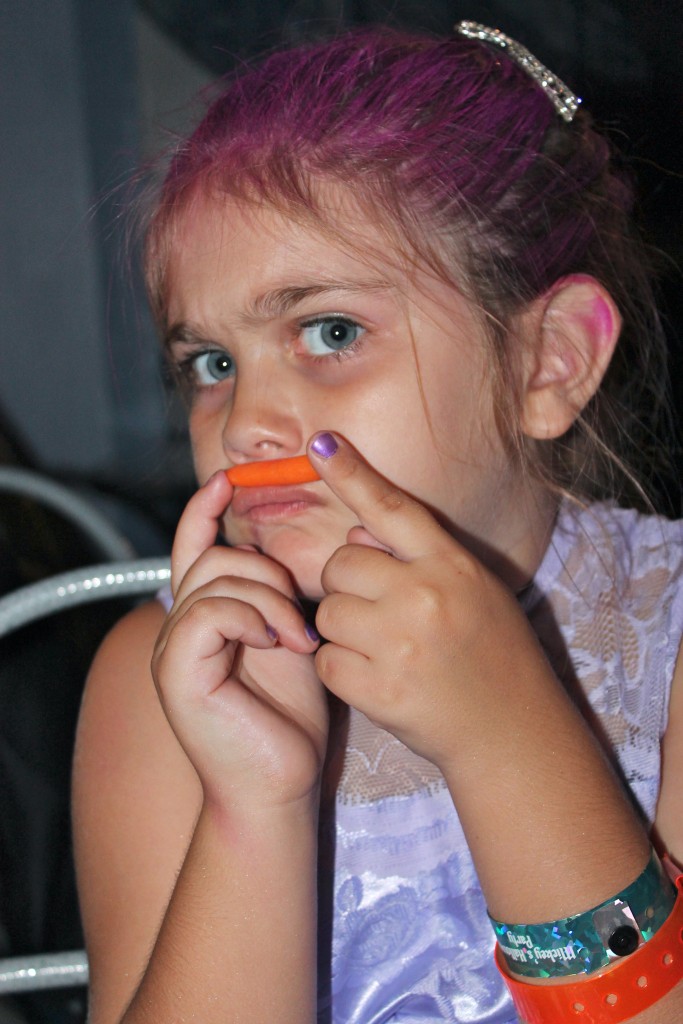 Cruella's Vote — Fast Rides. Being tall enough for all of the rides is a badge she wears proudly. Big Thunder, Space Mountain, Haunted Mansion — she wanted to do them all! With a napping toddler sister, we gratefully took advantage of Rider Swaps. Attendees to Mickey's Halloween Party at Disneyland get early admission into the park. We used those extra three hours to get on a few more rides!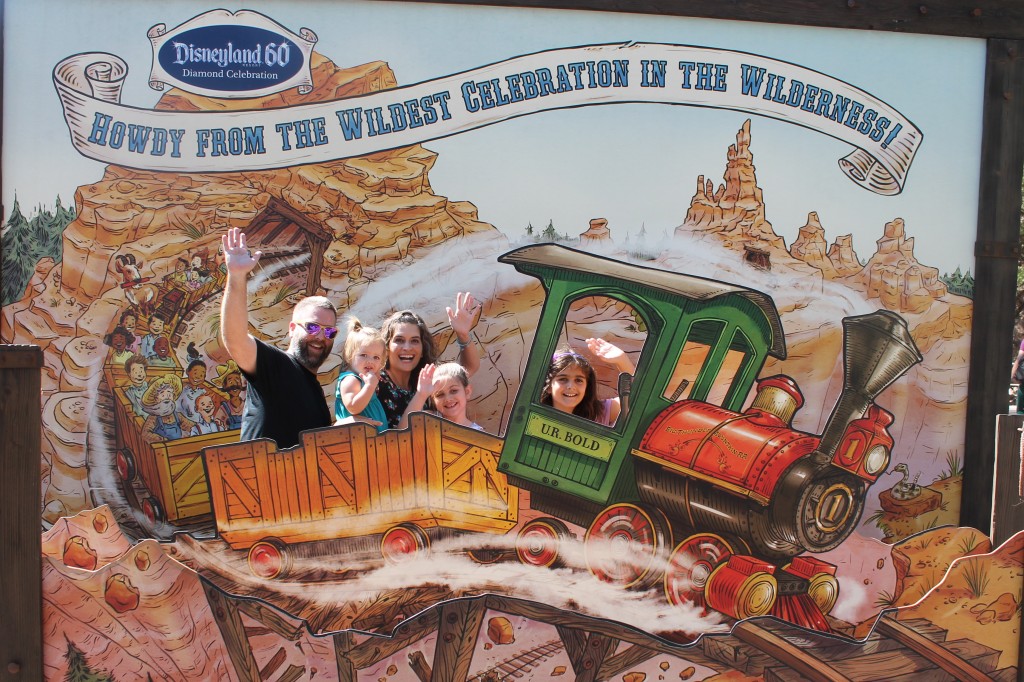 Ursula's Vote — Costumed Characters. Looking for a great family costume? This year "Inside Out" costumes won my vote. Hello, Bing Bong! But our favorite Disney characters are also dressing up! For Mickey's Halloween Party only, Disney characters can be seen wearing their Halloween costumes also.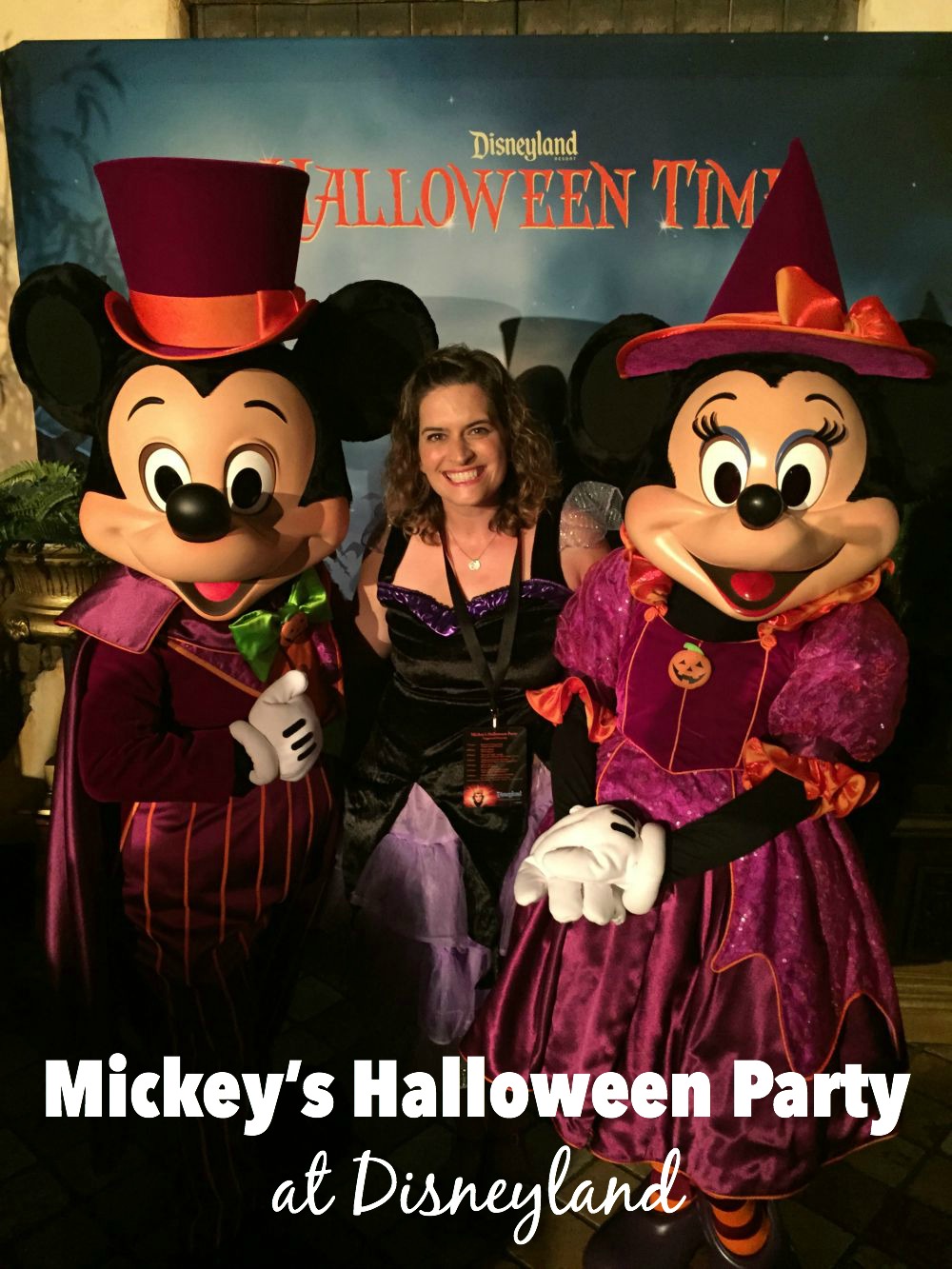 The Queen of Heart's Vote — Paint the Night Parade. A special part of the Diamond Anniversary celebration is the Paint the Night Parade. Mickey Mouse's imagination fills the streets with color thanks to 1.5 million LED lights. Get great viewing along Main Street, and then stay put! You won't want to miss what's next.
Syndrome's Vote — "Halloween Screams" Fireworks Spectacular. Exclusive to the nights of Mickey's Halloween Party is an extra special nighttime show, presented by The Master of Scaremonies, Jack Skellington. The castle is vilified by all the most ruthless as their faces are projected and booming voices spill onto the streets. Without a doubt, this was our family's favorite part of the evening. I can get a little sentimental watching the fireworks most nights, but this show was too explosive to get weepy over. Fast-paced explosions set to favorite villains' songs ensures all of us "Poor Unfortunate Souls" won't forget it.
You can purchase your tickets for Mickey's Halloween Party at Disneyland at the main gates or by phone at 714-781- 4400. I'd recommend getting tickets in advance as nights do sell out. Plus, you can get discounted tickets for some select nights. For even more information, check out Disneyland.com/Halloween.
Have you experienced Mickey's Halloween Party? What was your favorite part?
More Halloween at Disneyland info: