Need help tracking how much water you're drinking each day? Print this free Printable Water Intake Tracker!
This year has been the year of change for my family. We've made some pretty big changes this year that we are hopeful will payoff greatly in the long run. From deciding to homeschool to signing the whole family up at the "gym" (it's more of a warehouse with an unconventional approach), we're breaking away from our routine into the unknown.
And although it's the unknown, we are all so excited about the future. I love seeing my children so involved in their diets, their health, and their excitement for working our way into being a healthier, happier family.
Printable Water Intake Tracker
Part of our daily routine is ensuring we drink enough water. I know that my body needs and craves water, so I want to make sure I'm giving my body what it needs to keep me healthy and active. But keeping track of how much water I consume was becoming somewhat of a struggle (was that glass number 4 or 5?) so I decided to make a printable water intake tracker to keep me and the family on track. Print one for the kids to so they can be responsible for their own water intake.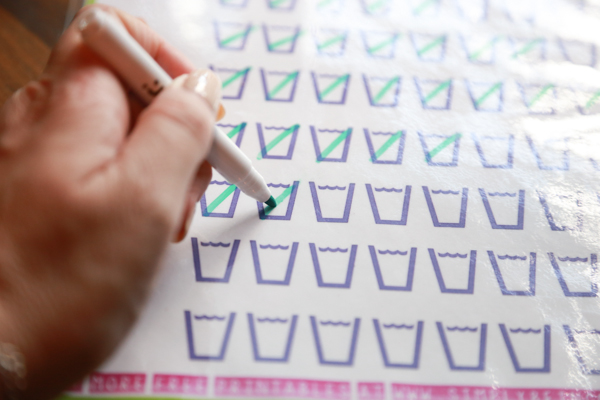 I'm a very visual person so being able to have the printable water intake tracker in front of me keeps me on task. And just like crossing off a task on my to-do list, there's something incredibly pleasurable about being able to cross off a glass on the printable water intake tracker.
In making a printable water intake tracker, I wanted to make something that could be reused time and time again. So I used a lamintator to laminate ours. If you don't have a laminator, it's simple enough to just print a new one each week. To save on ink you could always just print in black and white. By using dry erase markers, you can easily erase and reuse each week.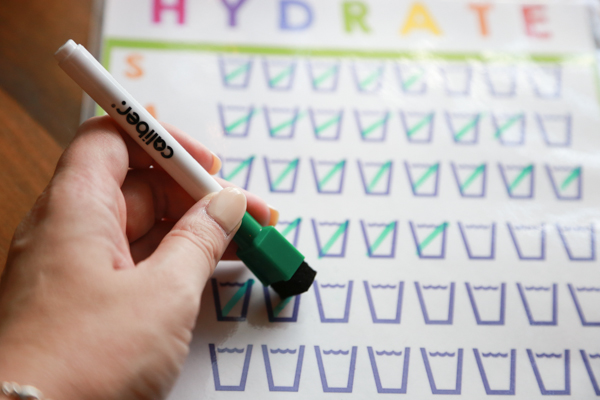 Being a healthy mom for my children is up there high on my list of priorities. The things I was eating, and the drinks I was putting in my body were making me feel sluggish and tired all the time. I'm noticing a huge difference in the way I feel simply by adding more water to diet, eating healthier foods, working out on a normal basis, and adding a certified organic, plant-based, non-GMO daily multivitamin.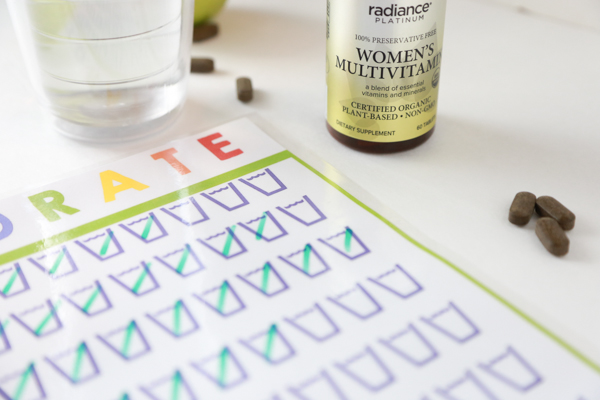 What's so great about life is we have the choice to change things. We don't have to live a certain way. We aren't committed to a life we don't want. We have the power to change. Even if it starts with just one small change.
Get your own printable water intake tracker and make a small change today! It could have such a big impact on your future.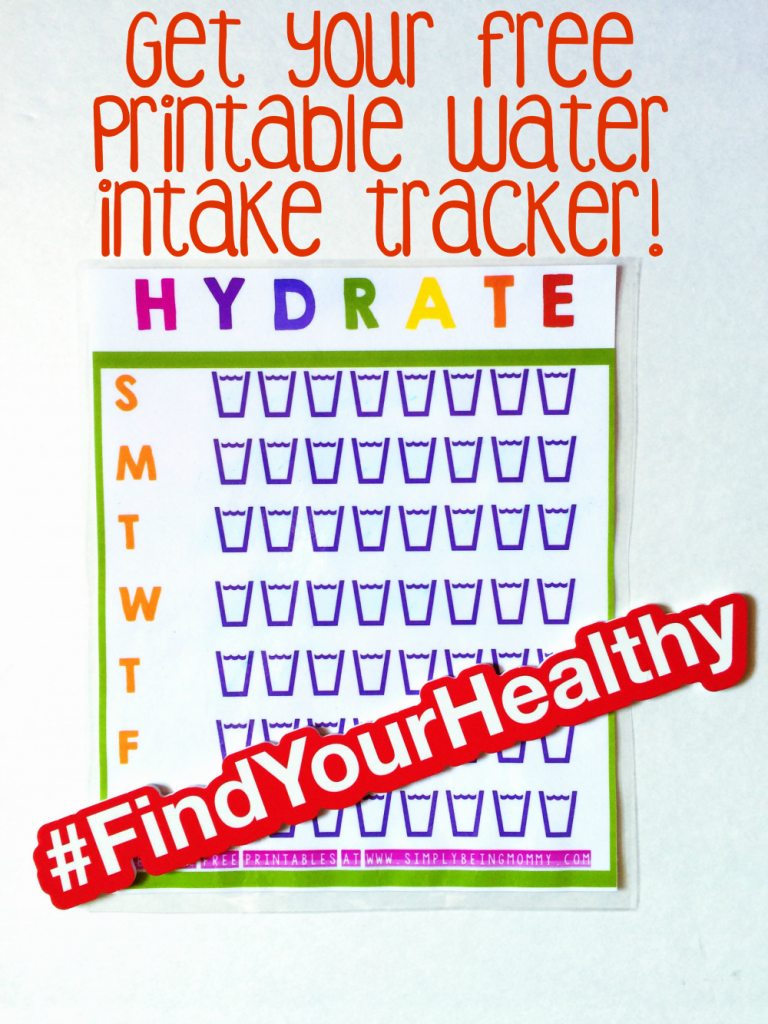 Are you willing to make a small change? If so, share what small change you will be doing to #FindYourHealthy!