California Cheesesteak Dip is perfect for game day celebrations, get-togethers, and more!
This past weekend I had some friends and family over for an impromptu get-together. It wasn't really planned but after a good morning workout, we all ended back up at my house. I had already planned on making California Cheesesteak Dip for us, so having a few more people to help us finish off the dish was perfect!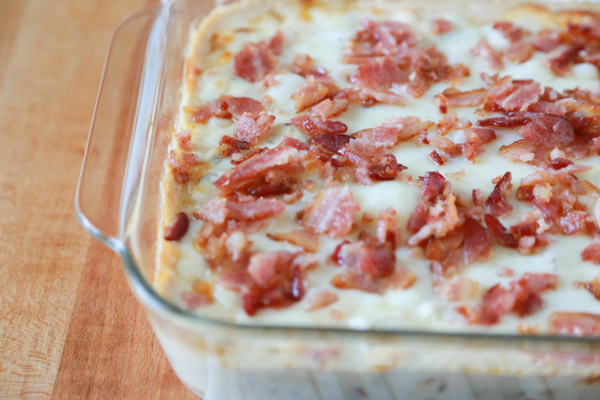 There was no way my family of five would have been able to make much of a dent into the California Cheesesteak Dip, but with a party of 16, we were able to finish it off like champs!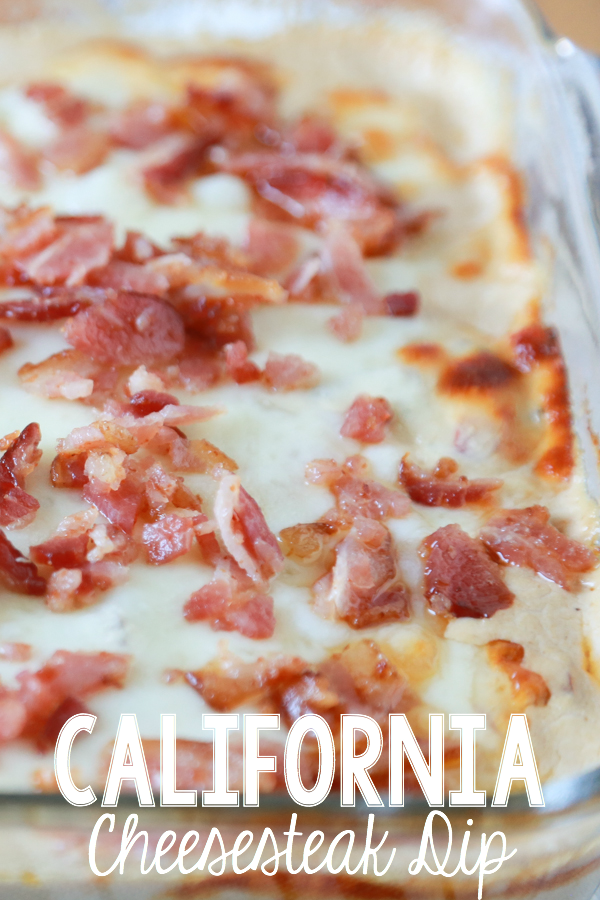 There was so much good stuff happening in that 8″ x 8″ Pyrex dish Saturday, y'all.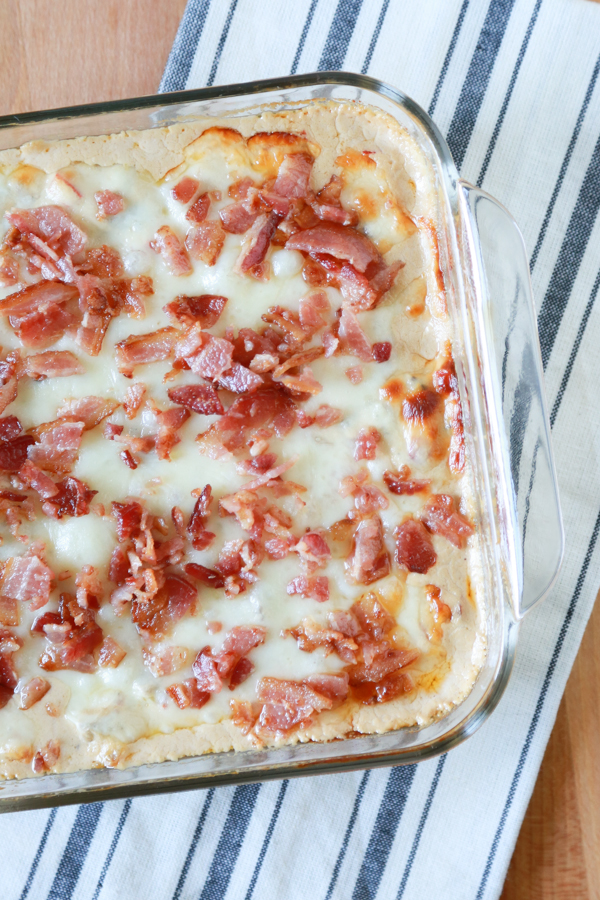 This California Cheesesteak Dip is REALLY EAST to make, which is always a bonus in my book. Easy recipes are my thing.
California Cheesesteak Dip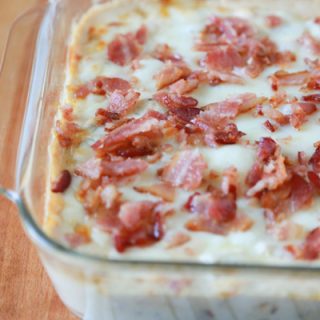 California Cheesesteak Dip
Ingredients
1 jar (15 oz.) alfredo sauce
1 brick (8 oz.) cream cheese, softened
1 envelope Lipton Recipe Secrets Onion Soup Mix
1 lb. thick-sliced deli roast beef, cut in bite-sized pieces
9 slices thinly sliced provolone cheese
drizzle EVOO (extra virgin olive oil)
1 red bell pepper, diced
10 slices bacon, cooked crumbled
1 ripe avocado, diced
Optional, but totally necessary
1 loaf crusty white french bread, cut in slices, sprayed with EVOO, and cooked under the broiler until lightly toasted on top
Instructions
Preheat oven to 400 degrees.
In a small skillet on the stove, cook bell pepper on medium heat until slightly tender.
In a medium-sized bowl, whisk alfredo sauce and cream cheese together until smooth. Stir in Lipton Recipe Secrets Onion Soup Mix, roast beef, and bell pepper. Top with slices of provolone cheese; 3 across and three down, making sure cheese is covering the entire dish.
Pour mixture into a 8" x 8" baking dish or in several ramekins and bake for 20-25 minutes or until lightly browned.
Remove from oven and top with bacon and avocado. Serve with toasted crusty white french bread.
Everyone raved about how good this California Cheesesteak Dip was and several left that afternoon asking for a copy of the recipe. This is definitely a recipe that is easily shared and perfect for get-togethers and celebrations. Having friends over to watch the game? Or celebrating the new addition of the Man Cave? Both are perfect examples of when you could serve California Cheesesteak Dip.
And with the wonderful fall weather that is finally here, it's one of those recipes that will definitely make you feel warm and fuzzy on the inside.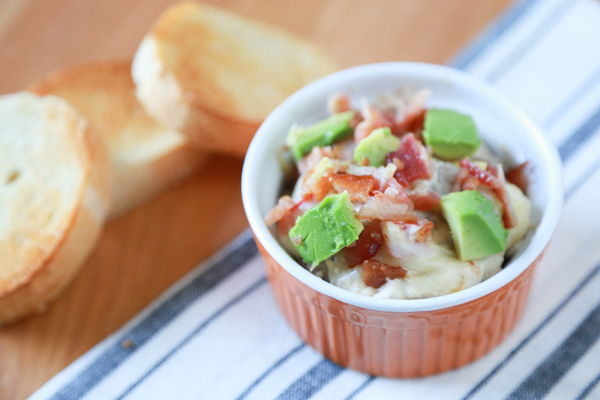 Since football season is here and in full swing, I wanted to share just a few gameday decoration tips that will give you the right amount of flair but without all the effort.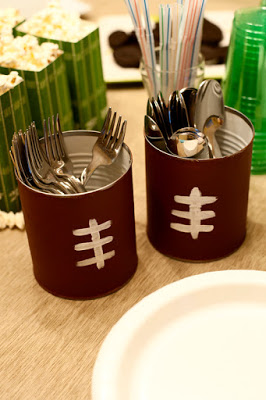 Keep all the utensils in these adorable football silverware caddies from Rust & Sunshine.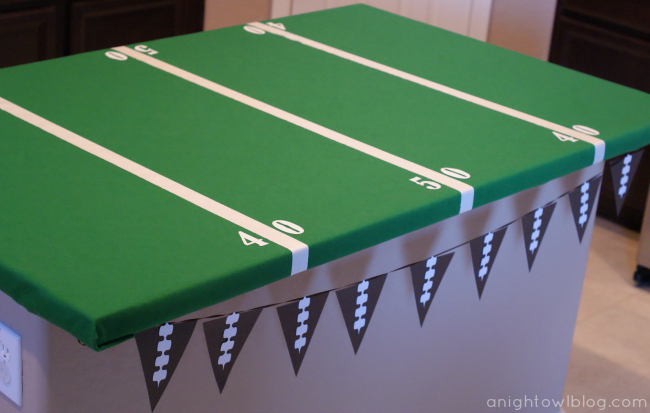 And transform your table or island into this DIY football party table from A Night Owl.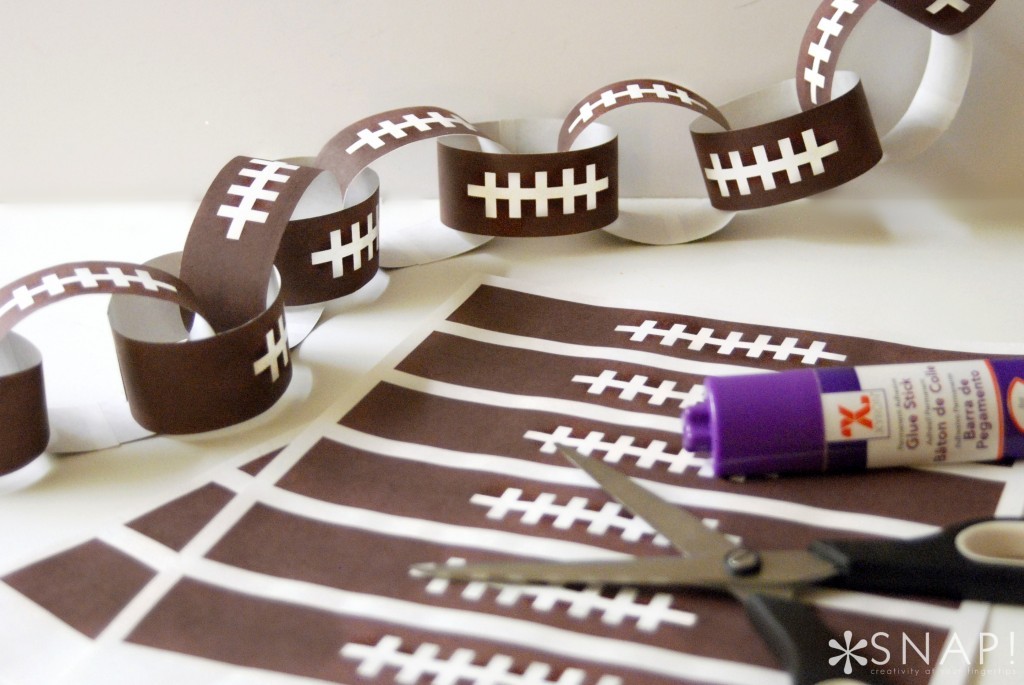 No party is complete without garland, so this football paper garland from SNAP! is the perfect addition to your gameday decor.
Decorating for game day doesn't have to be difficult, y'all!
But back to the California Cheesesteak Dip! It's so good. It's out of this world delicious and it's bursting with so much flavor.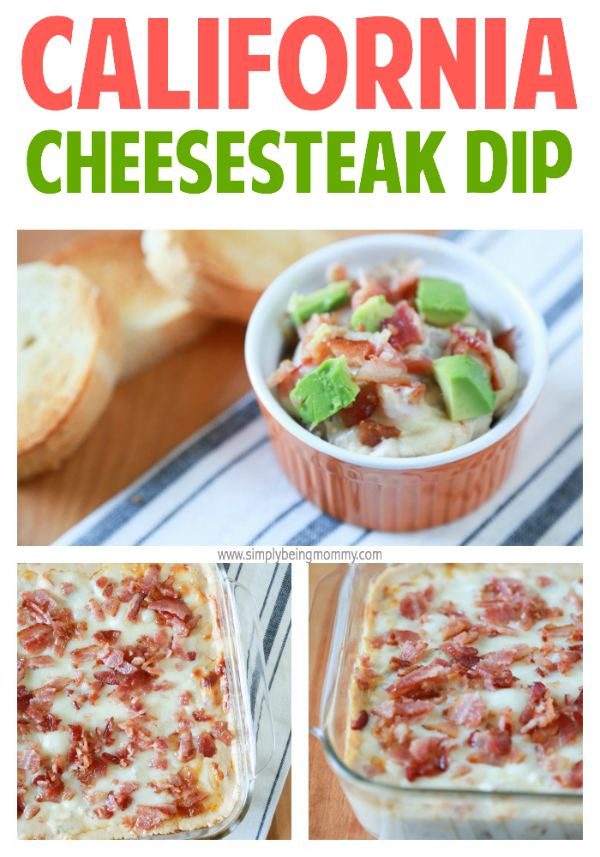 It's best served hot, so plan accordingly to make sure you experience this California Cheesesteak Dip in all its glory!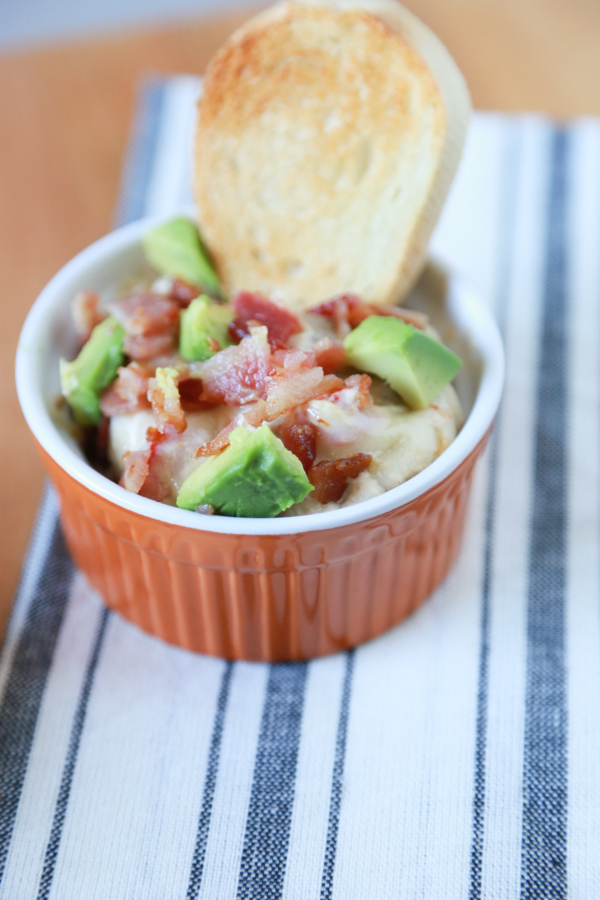 Don't forget to pin this to your favorite Pinterest board so that you don't lose it.