I don't know about you, but I feel my best when I look my best? There were a few years there when all my kids were very young that I let myself get incredibly lazy about making sure I looked my best. I didn't really feel good about myself, so I didn't put much care into how I looked. Looking back, I think it was just like a giant ball that kept spinning and I couldn't stop it. If I had put a little more effort into how I looked, I probably would have felt much better.
Now before you start judging me and calling me vain, I'm definitely not the kind of woman who thinks I always need to have perfectly manicured nails and elegantly coiled locks. Quite the contrary actually. Some days I wear makeup, some days I don't. Some days I wear my hair in a high ponytail, some days I take the time to style it. My best isn't the same every day. In fact, it changes frequently. What's my best one day, won't necessarily be my best the next day.
I know we all have that one outfit, or that one color lipstick, or that favorite pair of shoes that always makes us feel like a million bucks. You know the one. The second you put it on and look in the mirror, your mood immediately changes and you feel beautiful.
But look at you (yes, go right now and look in the  mirror — I'll wait), you're beautiful without the lipstick, and without your favorite outfit, and without your most stylish pair of shoes. You are beautiful simply because you're you!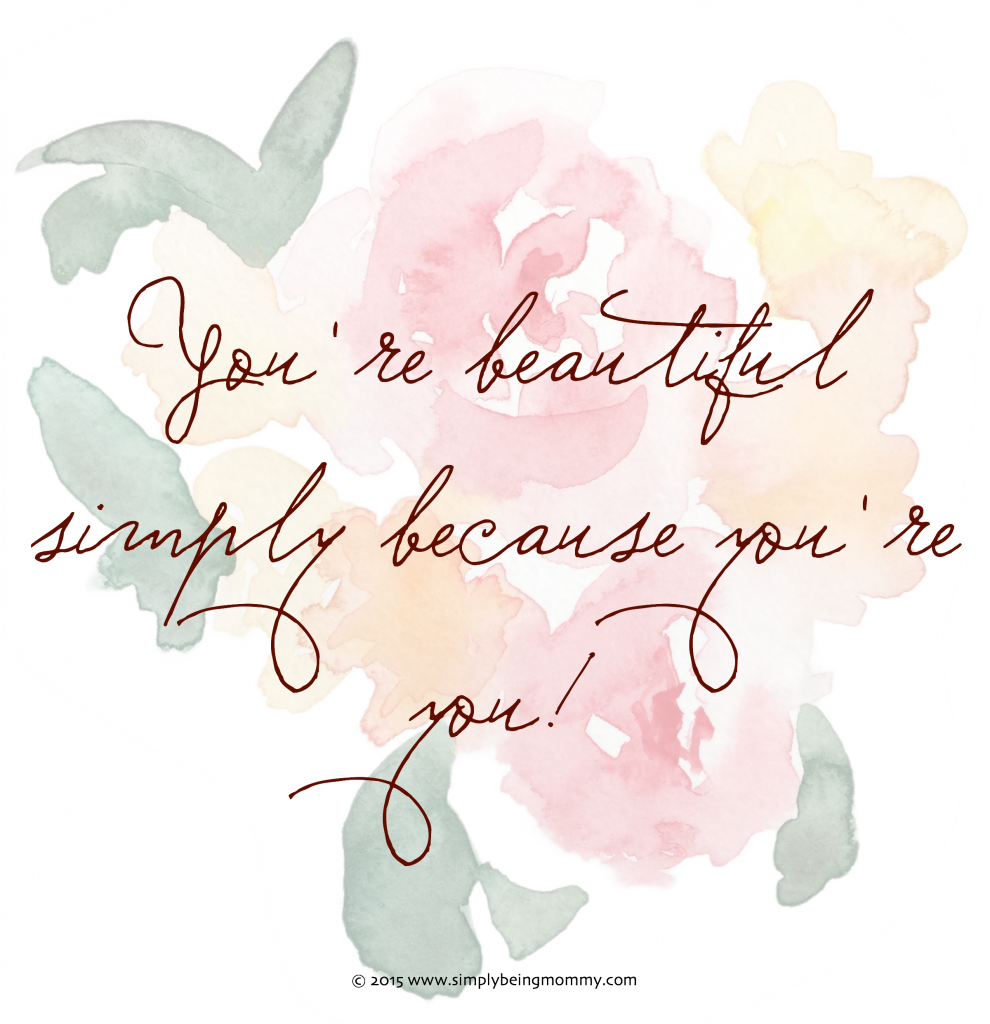 To Suave, living beautifully means helping women and families find, create and appreciate the beauty in their lives every day by offering high-quality products at a great value. Suave wants to celebrate the little things that people do, whether it be a hairstyle they wear, the art they create or homemade jewelry they make, to make their lives more beautiful. So right now, Suave is inviting you to share how you live beautifully.  Show us an example of your creative spirit by uploading a photo  of how you "live beautifully" in your day-to-day life. After you've shared your photo to Facebook, Twitter, Pinterest, or Instagram using the #SuaveLiveBeautifully hashtag, you'll be entered to win one of 50 $50 gift cards.
Looking your best isn't about what anyone else thinks you should look like but rather how you want look. Show us how you are living beautifully each day and enter into the #SuaveLiveBeautifully Sweepstakes!
Just to recap, to enter the #SuaveLiveBeautifully Sweepstakes:
The sweepstakes will end on 11/20/15, so make sure to get your entries in while you can. With 50 $50 H-E-B gift cards up for grabs, your chances are pretty good!
Also, for a limited time only, Save $1.00 on any one (1) Suave Professional product with the in-store yellow coupon at your local H-E-B store. This special offer is only valid until tomorrow. Head over to H-E-B today to purchase Suave products for yourself and achieve your look for less.
What makes you feel beautiful?