This is a partnered post with Fandango. As always, all thoughts and opinions are my own.
My son has had a dinosaur room for the last, oh, two years or so and can you believe I'm still not done with it. I had such great intentions, but you know, life and all got in the way. There's nothing like a new movie though to kick my behind in gear.
With The Good Dinosaur tromping into theaters later this month, I figured now was as good a time as any to get those last couple pieces of artwork on my son's wall. We bought a print that matched his bedding perfectly, but sometimes it's those quirkly, off the wall pieces that really finish a room.
Y'all ready for the 3D Dinosaur Canvas Art?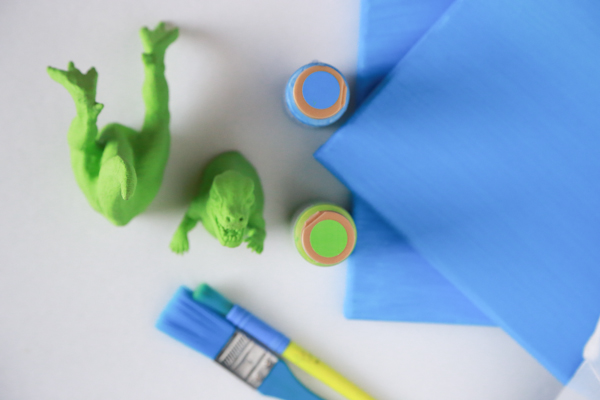 This 3D Dinosaur Canvas Art is super simple to make and if you have all the stuff laying around your house, super cheap. The only thing I had to buy for this project was the adhesive because I had everything else just laying around in my craft stuff.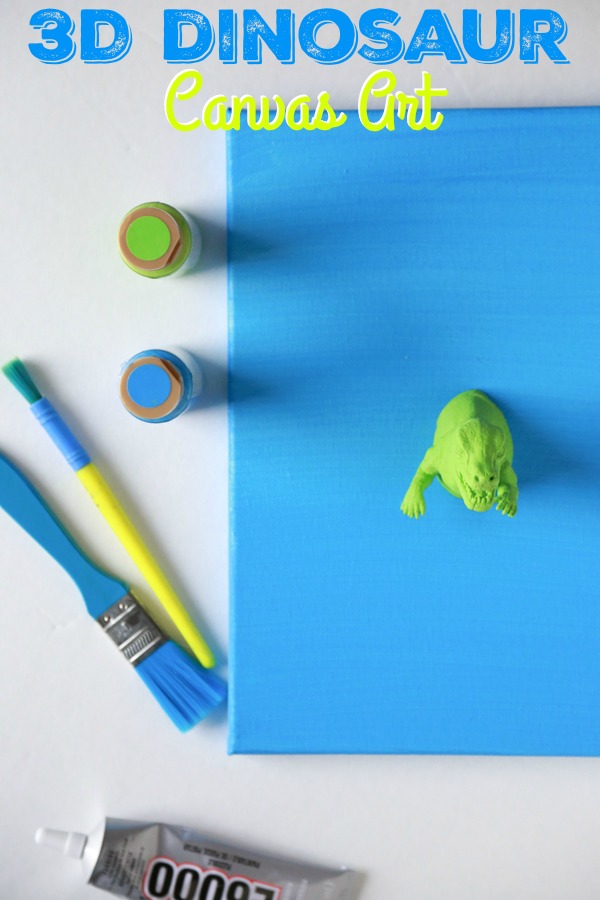 3D Dinosaur Canvas Art
What You'll Need
plastic dinosaur, cut in half
acrylic paints (at least two colors)
brushes
adhesive (I used E6000)
blank canvas
Directions
Cut the plastic dinosaur in half. You'll probably need some type of electric saw. If you want to use both ends, make sure you cut the dinosaur in a way that both pieces can be mounted onto the canvas.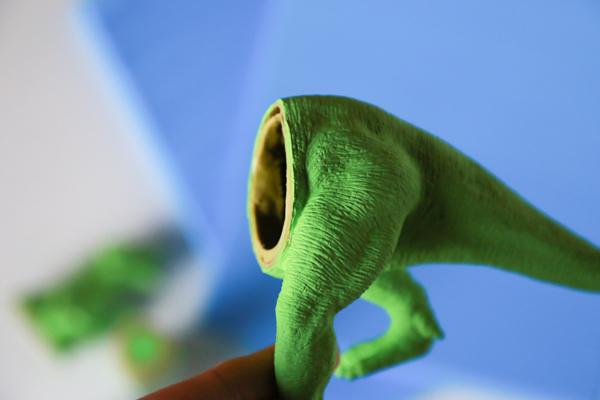 After cutting the dinosaur in half, paint the dinosaur halves and sit aside to dry. Paint the canvas tops and sit aside to dry. The dinosaurs may need an extra coat after the first one dries (mine did). After the canvas tops are dried, carefully paint the sides.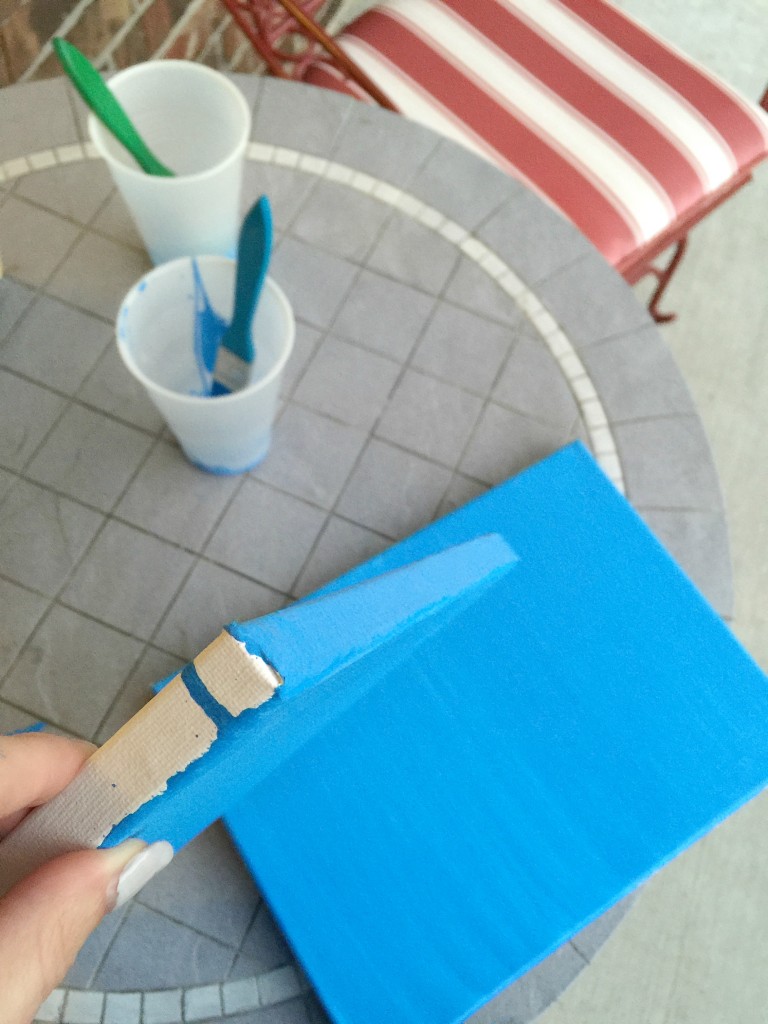 Let everything sit overnight, or at least 8 hours to ensure that everything completely dries. After all the pieces are dry, use adhesive to place painted dinosaur halves onto the painted canvas. Carefully apply adhesive to the cut side of the dinosaur and firmly place onto the canvas. Put in a safe place and allow to dry for at least 48 hours.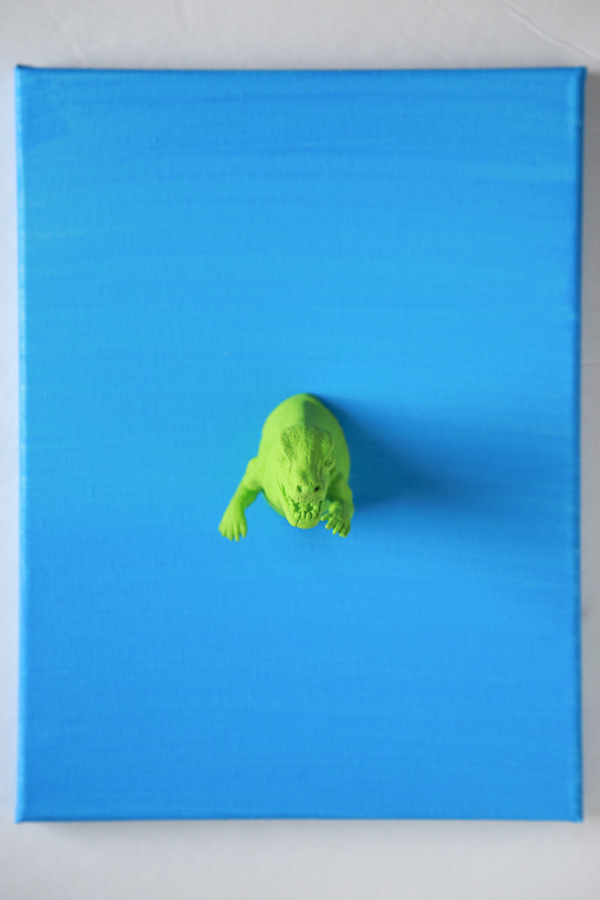 And voila, beautiful, yet quirky 3D Dinosaur Canvas Art! I'm kind of in love, y'all!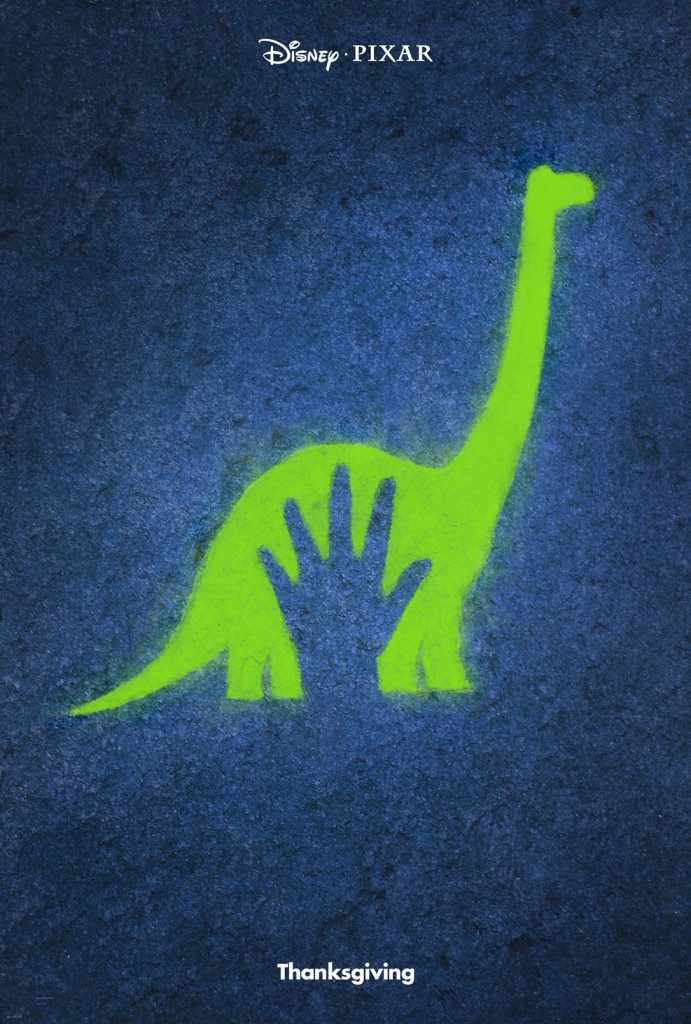 The Good Dinosaur arrives in theaters on November 25, 2015.
Get the supplies you need to make 3D Dinosaur Canvas Art quickly and easily from Amazon!