This post is sponsored by Stella & Chewy's but opinions are my own. Stella & Chewy's is not responsible for the content of this article.
I don't write about my dog often enough, which is kind of weird since he's such an important part of our family, but today I'm going to brag on him just a little bit. As he's laying at my feet underneath my desk, quietly dreaming of chasing squirrels through the yard, I'm so thankful I took the chance almost two years ago to go with a large breed dog.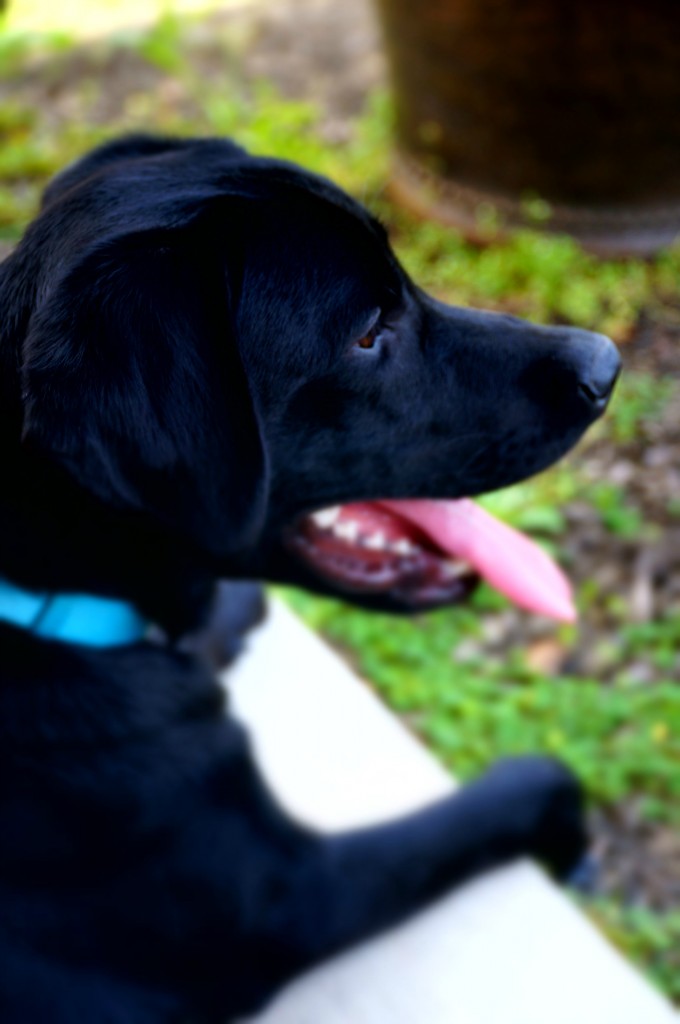 Oakley isn't your normal dog, or at least it doesn't seem that way to me. The way he does things is almost human-like, like covering up with blankets and sitting on the couch to watch television. I'm not sure if it's the way we've raised him or if he really just is a special dog.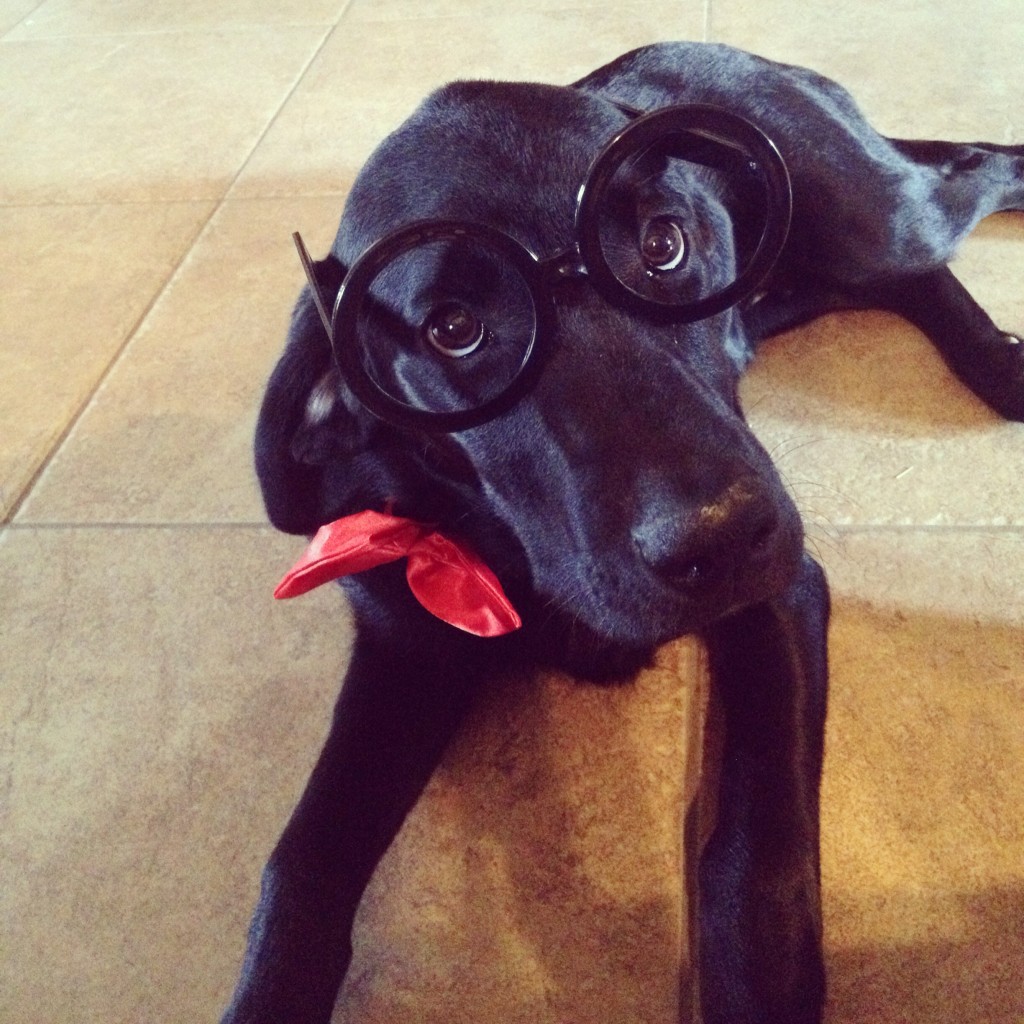 When I'm down or upset, I can always count on him to be there to cuddle beside me and keep me company. If he hears an unusual sound (and sometimes just usual sounds), he makes sure to alert us of possible danger. He tries to be a gentleman when going outside and almost always lets the ladies go first. He patiently waits for his cue to eat once his food has been placed in his bowl, as he drools incessantly all over my floor.
He truly is the perfect dog for our family!
When he came to live with us in January 2014, we researched Labradors and tried to make the best decisions we could for him. We essentially decided on a grain free, soy free, and corn free kibble that had a 5-star rating on Dog Food Advisor. We are very strict with his diet and allow him only dog food and an occasional, made in the USA, grain free, soy free and corn free treat. It works so well that when he gets into something outside that he's not supposed to (like when the neighbors throw stuff over the fence), we can definitely tell. Uh hmm.
Stella & Chewy's Meal Mixers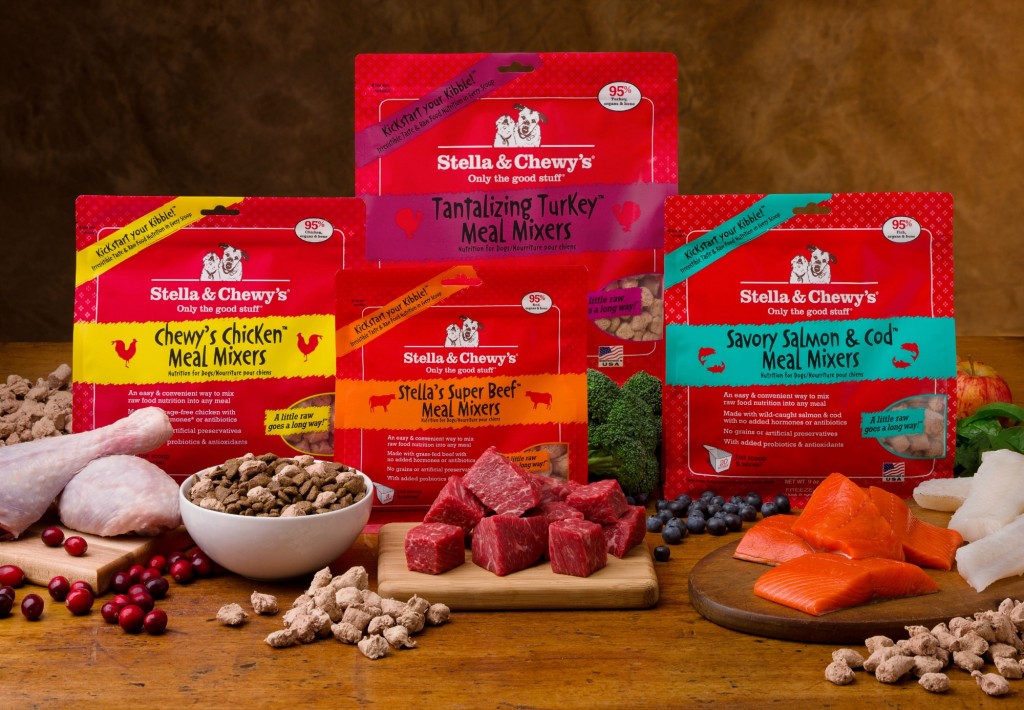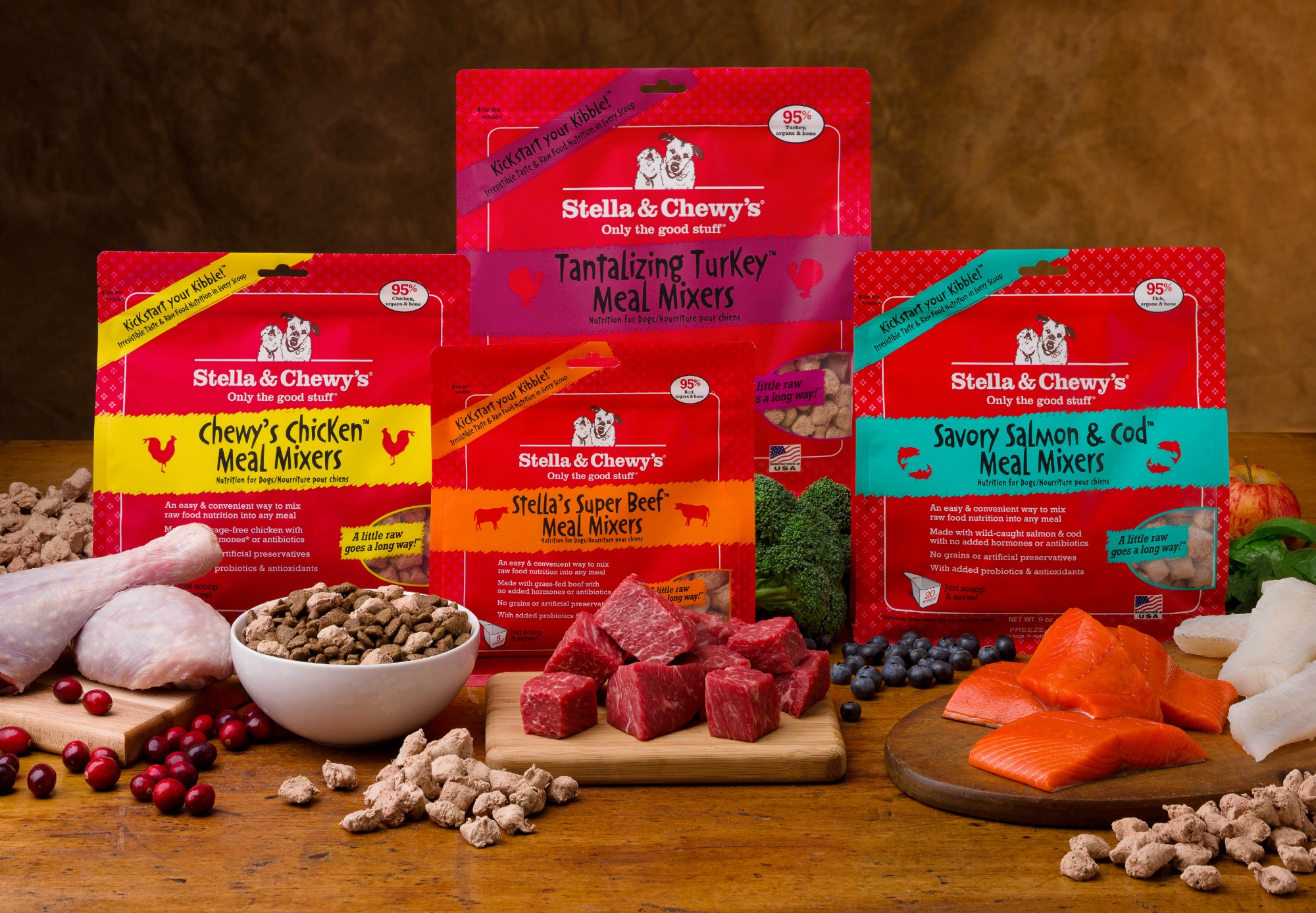 When we were researching dog foods, we researched the raw food diet but at the time it just wasn't feasible for us. Since I do most of the feedings, there was no way I was going to touch raw meat on a daily basis. It  just wasn't going to happen. In our research we found out that dogs actually crave raw meat because when they were not domesticated, that is how they ate in the wild and it's closer to their ancestral diet. Stella & Chewy's Meal Mixers are an easy way to add that extra boost of raw food nutrition to a pets' existing diet.
But since I can't (and won't) deal with raw meat on a daily basis and I'm guessing there are plenty others like me, Stella & Chewy's offers an easy way to get raw food in your dog's diet.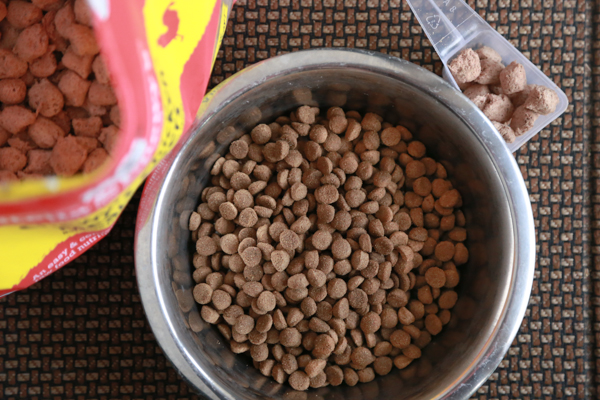 Stella & Chewy's Meal Mixers are an easy way to add that extra boost of raw food nutrition to a pets' existing diet. They're made with premium ingredients and are packed with 95% nutrient-rich meat, organs and bone, and are complemented by organic fruits and vegetables, and added probiotics & antioxidants. Plus, all of Stella & Chewy's products are made without grains, glutens, fillers, artificial preservatives or colorings, or added hormones or antibiotics. You know, all the stuff that doesn't belong in your dog's food.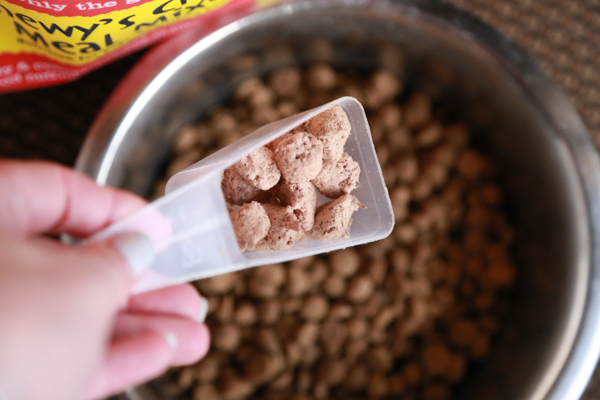 With one quick scoop, Stella & Chewy's Meal Mixers are ready to mix right into your dog's existing dog food. Just scoop and serve! They are ready to feed right out of the bag. Super simple.
Oakley is a big fan of Stella & Chewy's Meal Mixers. He's only tried Chewy's Chicken, which is shown in the photos, but I found a local feed store that carries it so I'm going to pick him up the other three protein options: Stella's Super Beef, Tantalizing Turkey, and Savory Salmon & Cod.
We are constantly working with Oakley trying to teach him new tricks or commands. We've been able to teach him how to balance a larger treat on his nose and wait for the command to toss it up and catch it, so we thought we would try with Stella & Chewy's Meal Mixers. While he has the balancing it and sitting patiently for the command, he's only been able to catch it in his mouth once. But we aren't giving up, and neither is he. He likes practicing with Stella & Chewy's Meal Mixers.
I know I could never go to a completely raw dog food, but I feel good about giving him a food that more closely resembles that of his ancestors. Since I feed him once in the morning and once at night, I simply add a scoop to each meal. Totally easy to do and doesn't require much extra time.
Learn more about Stella & Chewy's and follow them on Twitter and Facebook.  And while you're at it, follow Oakley on Instagram to see what he's up to!
What are your thoughts on a raw food diet?