I am a NETGEAR Ambassador and I received this product for free​ in exchange for my honest, unbiased opinion.
I like to think that I live in a world where people are good and there is no need for security cameras and alarm systems. But then I turn on the nightly news and I'm smacked with the realization that the world I want to live in is not the world I actually live in. And unfortunately if we want to try to protect what is ours, we need security cameras and alarm systems.
We have an alarm system in our home that monitors movement, doors and windows. It's basic function is to keep what's inside inside and what's outside outside and to alert us if something goes awry. The concept is simple, right?
But what happens when the unexpected happens? Unless you have something in place to capture it, sometimes the questions will never be answered. But we use our Netgear Arlo Smart Home Security Cameras for more than that. It helps us keep an eye on things when we leave for the store, or when we're out of town. And how about checking on the kids and the babysitter? There are so many uses and so many reasons for having cameras in your home.
Arlo Smart Home Security Camera System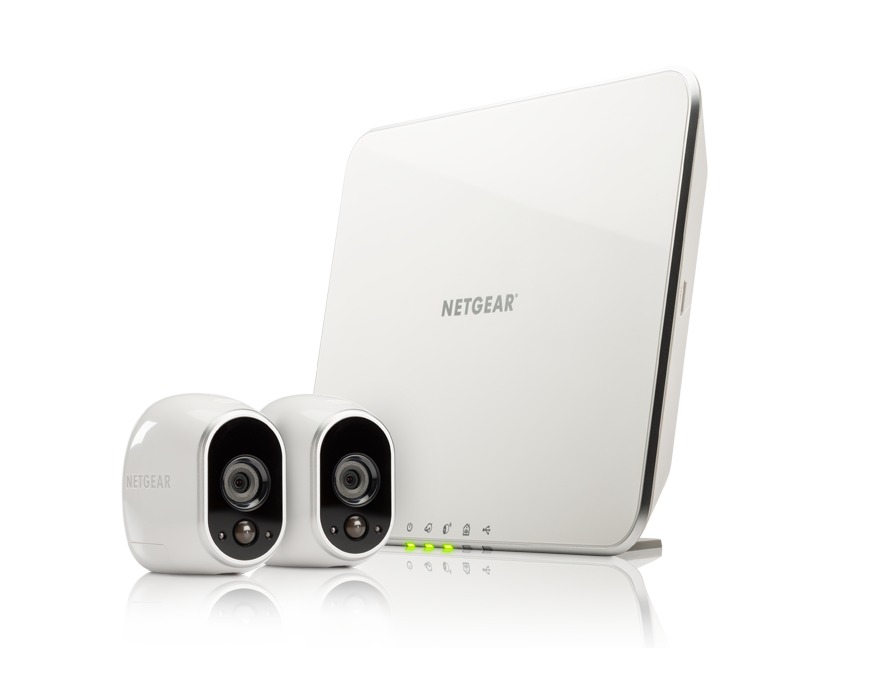 The NetGear Arlo Smart Home Security Camera System is the simplest system I've used to date. The cameras are completely wire-free.
I'll let that sink in for a few seconds…
Wire-free, y'all. Meaning no drilling holes, no wires tacked to the wall or underneath cabinets, no unsightly cords hanging out in your home. This is big. Like real big. Without worrying about cords, there are no limits as to where you can put your cameras! Oh, and did I mention they're pretty much weatherproof? Place Arlo cameras outdoors, hold or cold, rain or shine! They're designed to withstand some of the most severe weather conditions (14°F to 122°F).
You can chose to attach them to a magnetic base that can be attached to a wall, but since I don't like drilling holes in sheetrock, I just place mine on a flat surface!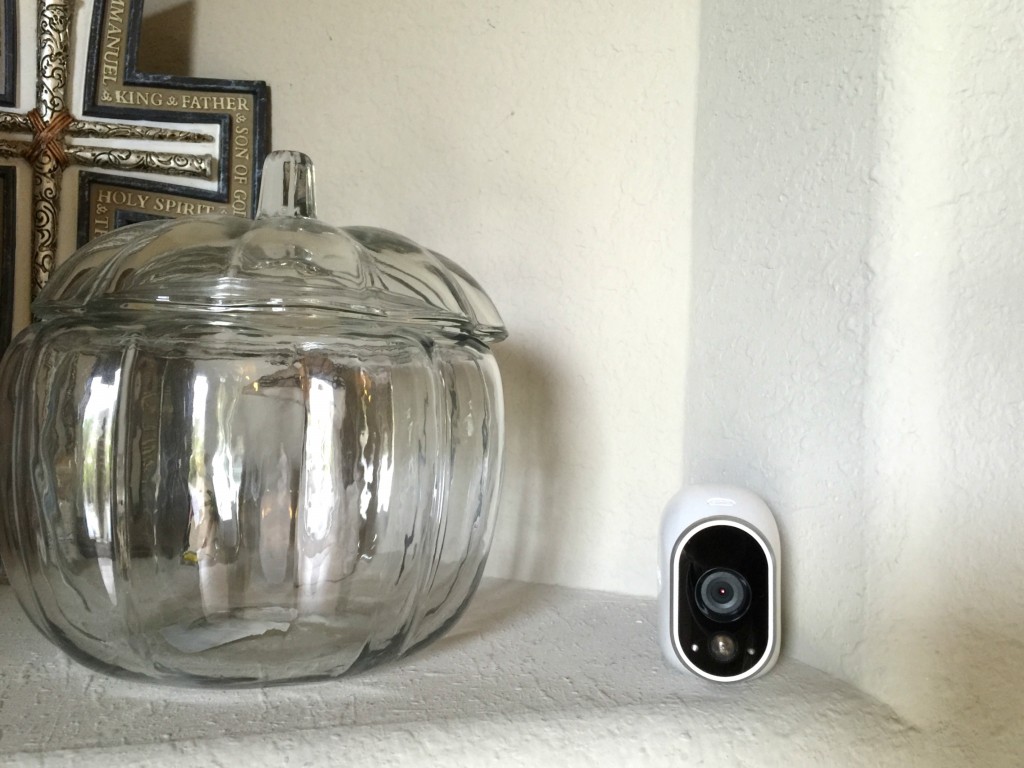 The cameras measure in at about 2-inches wide and about 3-inches tall and long. They could be easily hidden if you wanted, but I honestly don't care if they're seen. Hopefully they keep people from doing something stupid. And even though the cameras are on the smaller side (compared to other cameras we have) you would never be able to tell by the picture quality. Arlo makes it possible to get video that captures every detail in a 110-degree field of view.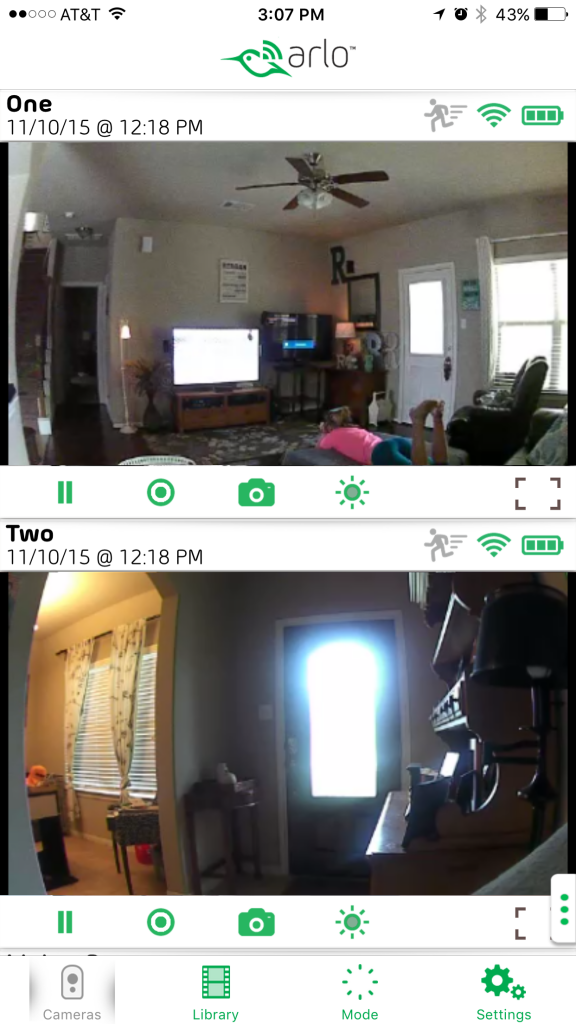 Arlo cameras are pretty darn intuitive because they only start recording once motion is detected so that no battery power ever goes to waste. Plus, the Arlo mobile app gives you total control of when and how often you hear from Arlo. Want to be alerted when motion is detected? Tell the app that's what you want and you can have security right in the palms of your hand. Whether it's through your tablet, smartphone, or computer, you can see what's happening at your house, any time of the day…or night. Even when it's dark outside or inside, Arlo will monitor in the dark without the need for additional lighting.
What do I think about Arlo?
I love the flexibility I have in not being tied down to placing the cameras in one spot. I can easily change where I want to monitor simply by changing the location of the camera. Because there are no wires, I have the freedom to move the cameras wherever they are needed.
I can easily peek in on the household while I'm out running errands simply by logging in to the free app on my smartphone. It's never been so easy to see what's happening at home without really being there!
And when I'm not there to see what's happening, as soon as Arlo senses movement, video is being captured and stored to the cloud so that I can play it back within 7 days free of charge. With a free account you can have five cameras all recording and saving to the cloud.
If I had to find something that I would change about the NetGear Arlo Smart Home Security Camera System, it would be to have a smaller modem that runs the system. Since we already have a Netgear router that's pretty large, adding more equipment to an already crowded space was underwhelming.
But really, overall, I love these cameras! They're a little pricey, but when you think about the ease of setup and installation, the cost really isn't all that bad. The Netgear Arlo Security System with 2 HD Cameras starts at $329.99!
Do you have a camera system in your home?