My daughter is at the age where she is really interested in getting those she cares about gifts on special occasions! This year she has shown so much interest in doing for others, rather than just receiving, and I love it.
We received a variety of Klutz products that are perfect for children who want to do something special this holiday season. Klutz products can be used this holiday season to create special, handmade presents. Each Klutz book offers activities that are fun to make, fun to give, and fun to receive!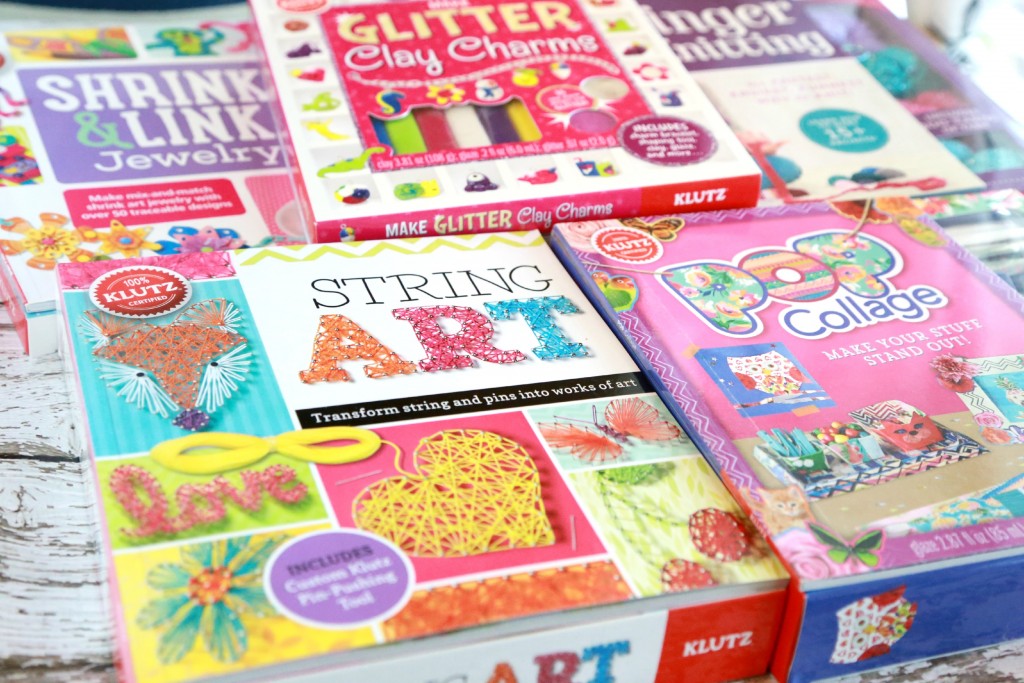 Each book includes some of the products needed to complete the activities as well as step-by-step instructions with visuals to help guide children through the activity.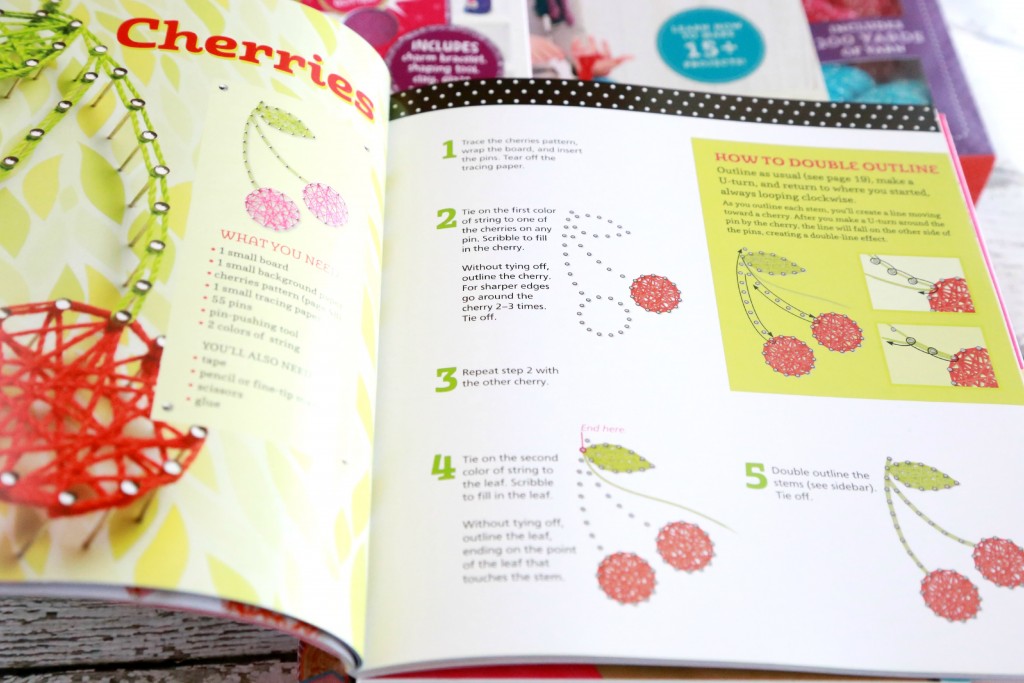 With Klutz products, there are plenty of homemade gifts ready to be made this holiday season! Here is a quick overview of the 5 books we received. They're pretty awesome, y'all!
Shrink & Link Jewelry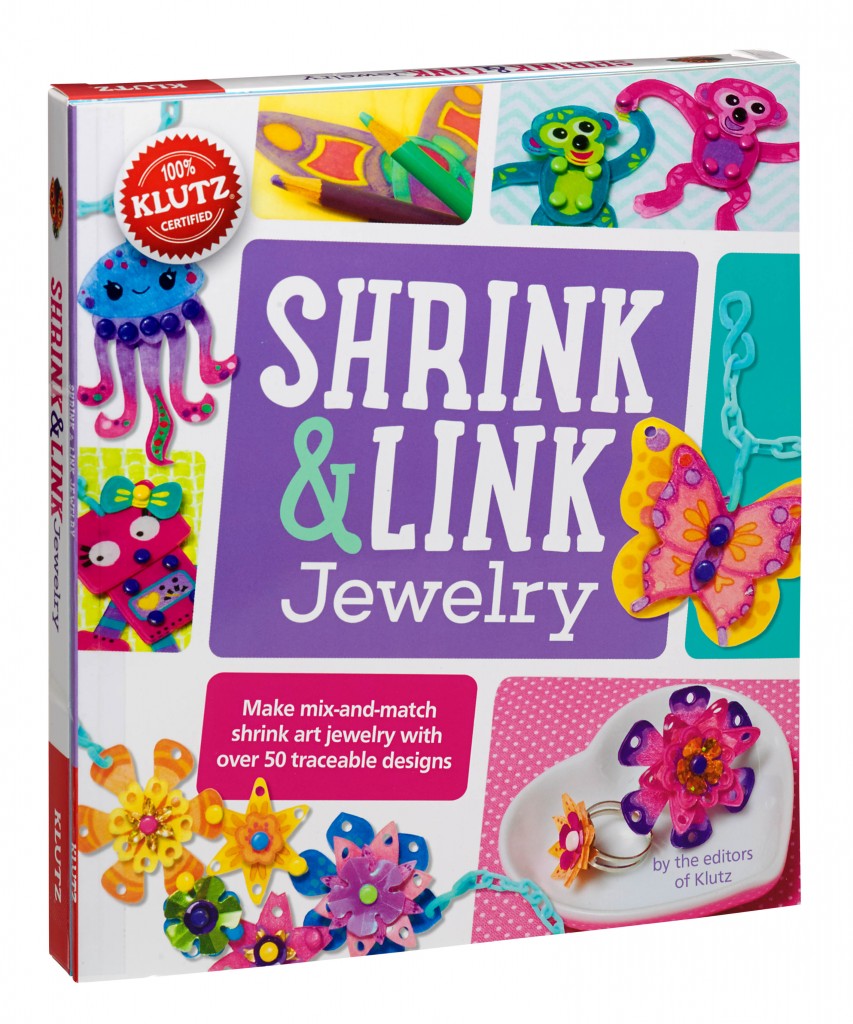 With more than 2 million Shrink Art Jewelry and Shrinky Dinks books in print, we at Klutz are pretty much shrink plastic experts. But when it's as easy as tracing, cutting, and baking . . . you can become a shrink art expert too! Even if you're totally new to this whole shrink art thing, our step-by-step instructions will have your friends admiring your "did-you-really-make-that?!" jewelry in no time.

This is the only book out there that lets you make reusable, transferable, dimensional pendants and attach them to a ring or a necklace. With Shrink and Link Jewelry, you can create brilliant shrink art charms from over 50 traceable designs – and then mix and match them for a limitless wardrobe of unique, colorful jewelry!
Make Glitter Clay Charms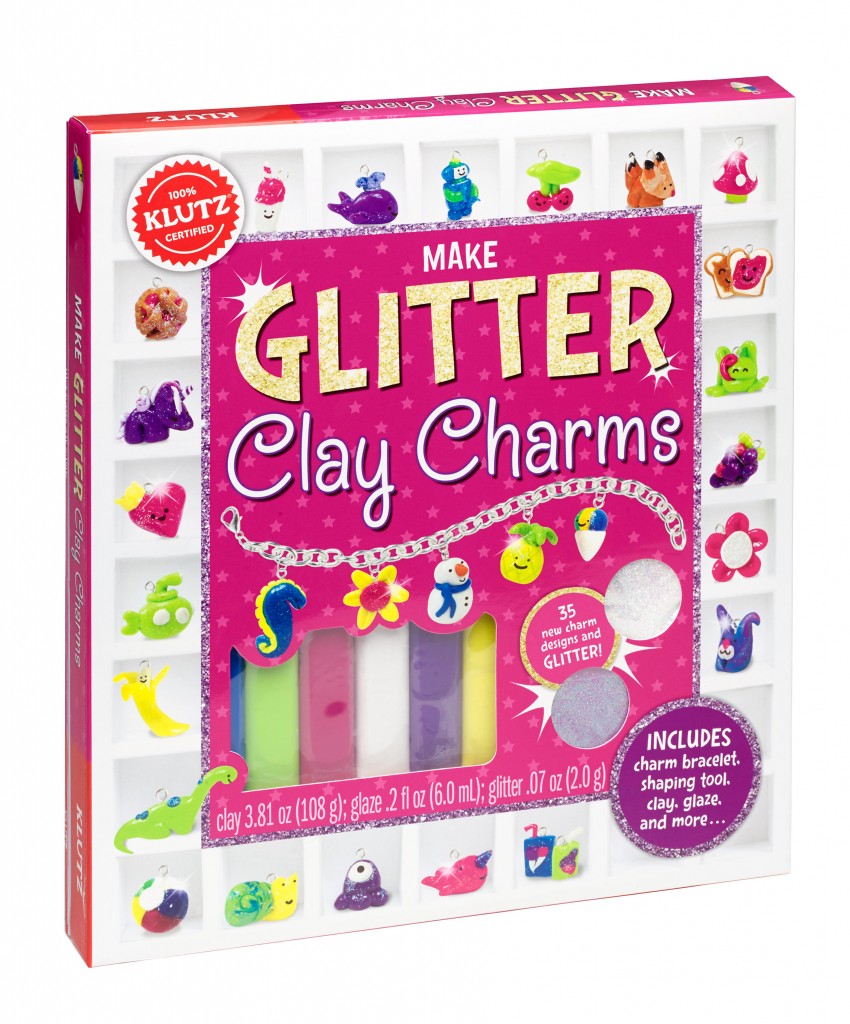 Design your own bracelet with itty-bitty glittery charms! As a follow-up to our beloved bestseller Make Clay Charms, this book comes with 35 new charm designs, new clay colors, and two packets of accent glitter to make your charms sparkle and shine.

Starting with a few basic shapes and easy-to-mold clay, you can sculpt mini food, tiny aliens and robots, pocket-sized unicorns, and dozens of other cuties that you can customize with extra personality. Just pop your creations in the oven to set (with an adult's help, of course), use our special glaze to give them polish and add as much glitter as you want, then attach them to the included bracelet. Each project has clear instructions and a true-to-life sizing guide to help you craft your own glitter charms.
Pop Collage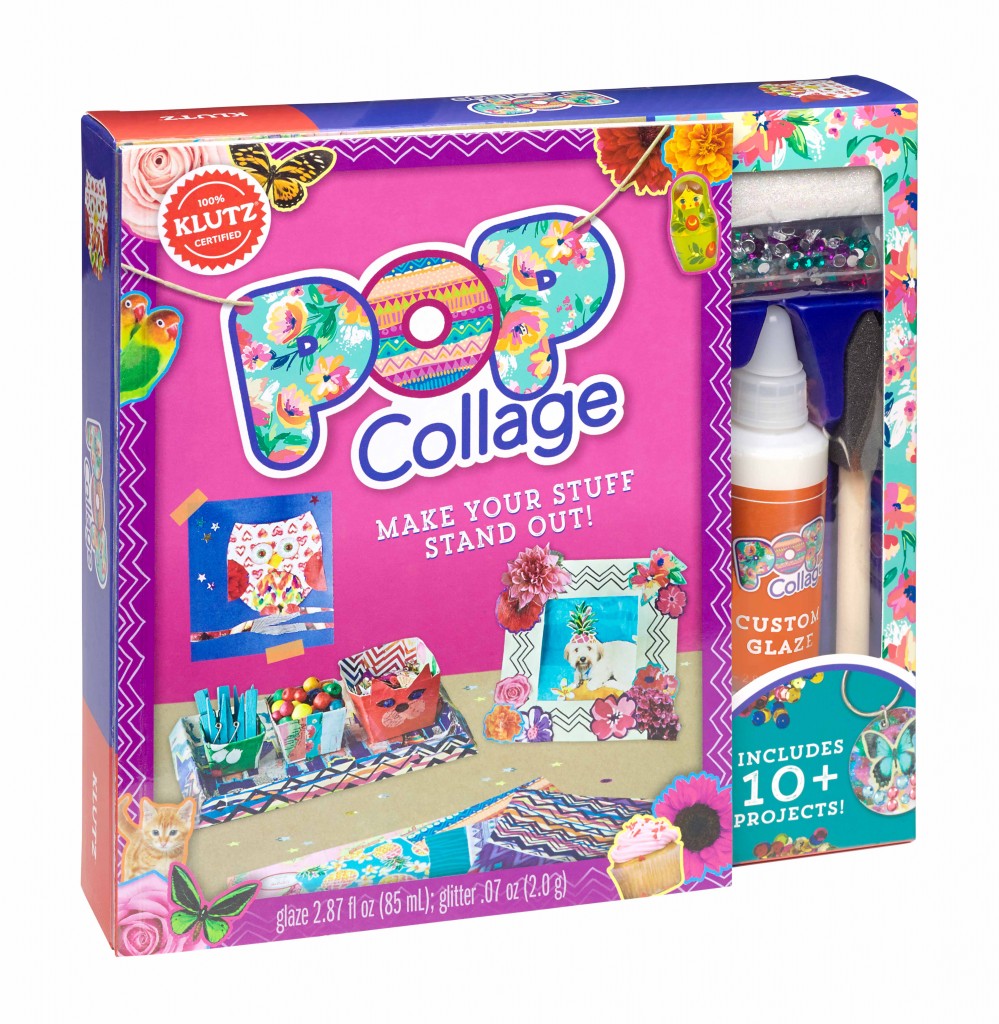 Nothing is cooler than a look that's unmistakably you. Luckily, when it comes to sprucing up your stuff, Pop Collage has you covered (pun intended). We make collages simple with our crystal-clear instructions and everything you need to get started.

Learn to tear, cut, hole-punch, and layer the included Pop Pages in unexpected ways. It's a no-mistake, anything-goes activity-chaos encouraged. Tackle the 10 projects included in the book like paper bowls, a bookmark, an owl, an accessory tray, a frame, and more. Then get inspired with ideas from the book so you can make anything pop!
String Art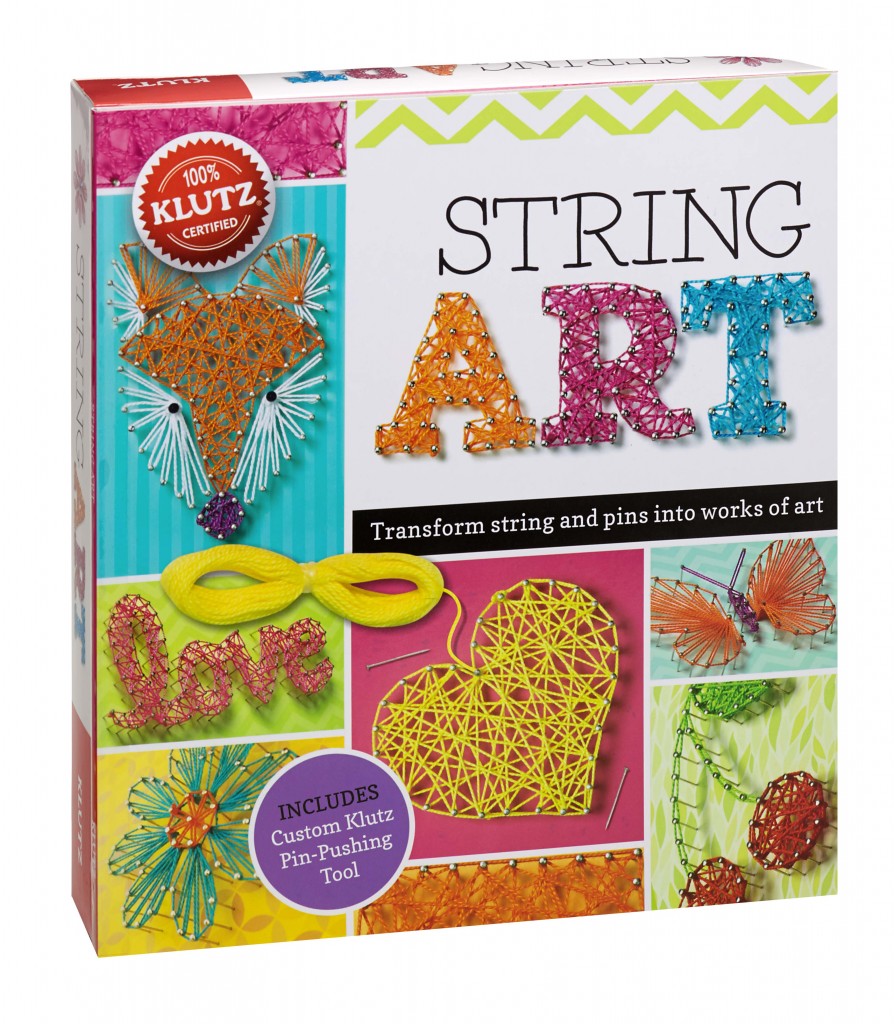 String art used to be just for squares (and triangles and other geometric shapes), but our new string art system opens up a whole new world of possibilities. From cute critters to fashionable flowers to trendy typography, kids can make everything in the book after learning just three simple methods.

The final results may look intricate, but we include an only-from-Klutz pin-pushing tool so even a string-art newbie can create awesome art with this classic craft. And our pin-pusher solves string art's prickliest problems by making sure that every pin goes in straight and at the same height. With instructions for 20 projects and enough materials for six, kids will be making amazing art in no time.
Finger Knitting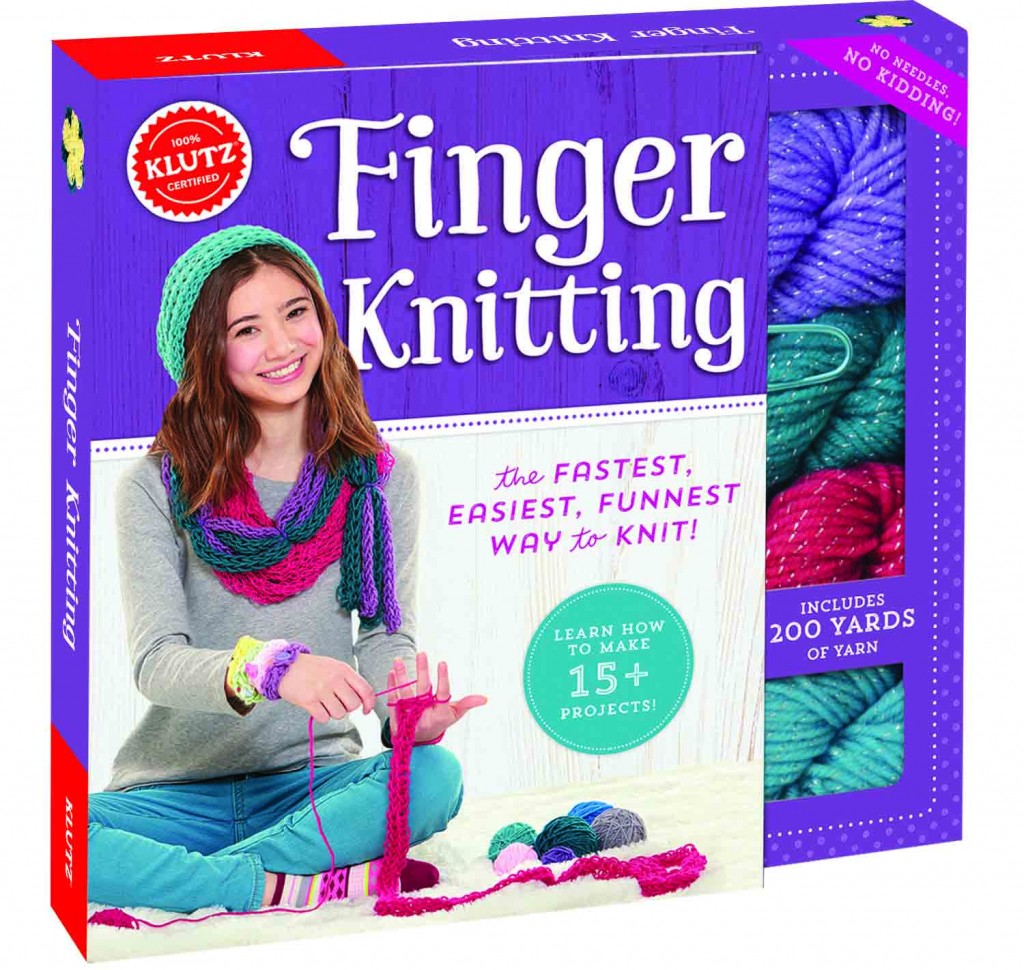 Cozy knit accessories are right at your fingertips-literally! Make scarves, hats, jewelry, cat ear headbands, boot toppers, and much more with easy instructions for 15 projects. Even if you've never knit a stitch before, you'll be amazed by what you can make without needles. And with 200 yards of metallic-sparkle yarn right in the box, you can whip up 2 extra-large scarves or several smaller projects.

How do you finger knit? Simply weave the yarn back and forth between your fingers, and then pick up the loops. Really, it's that easy! When you're ready to take a break, use the handy stitch holder until it's time to continue. Then braid, fold, wrap, or tie your finger-knit chains into cool creations, such as a flower-embellished scarf, a beaded necklace, or a boho-style fringe. Everything you need comes with the book (fingertips not included).
Seriously, don't these look so cool? Not only are they perfect for making handmade gifts for the holidays, but they're perfect for giving for the holidays too. I know a lot of little girls who would love to have these books waiting under the Christmas tree this year!
When my daughter was in public school (before we started homeschooling), she would want to buy some of her closest friends something small for Christmas. While I didn't mind it, it was usually something that really didn't hold much value and probably broke or was forgotten about the next day. But how neat are these Klutz books for handmade gifts for schoolmates? Genius, right?
And guess what, y'all? I have an awesome surprise too! I'm giving away a set of Klutz products valued at $107.95!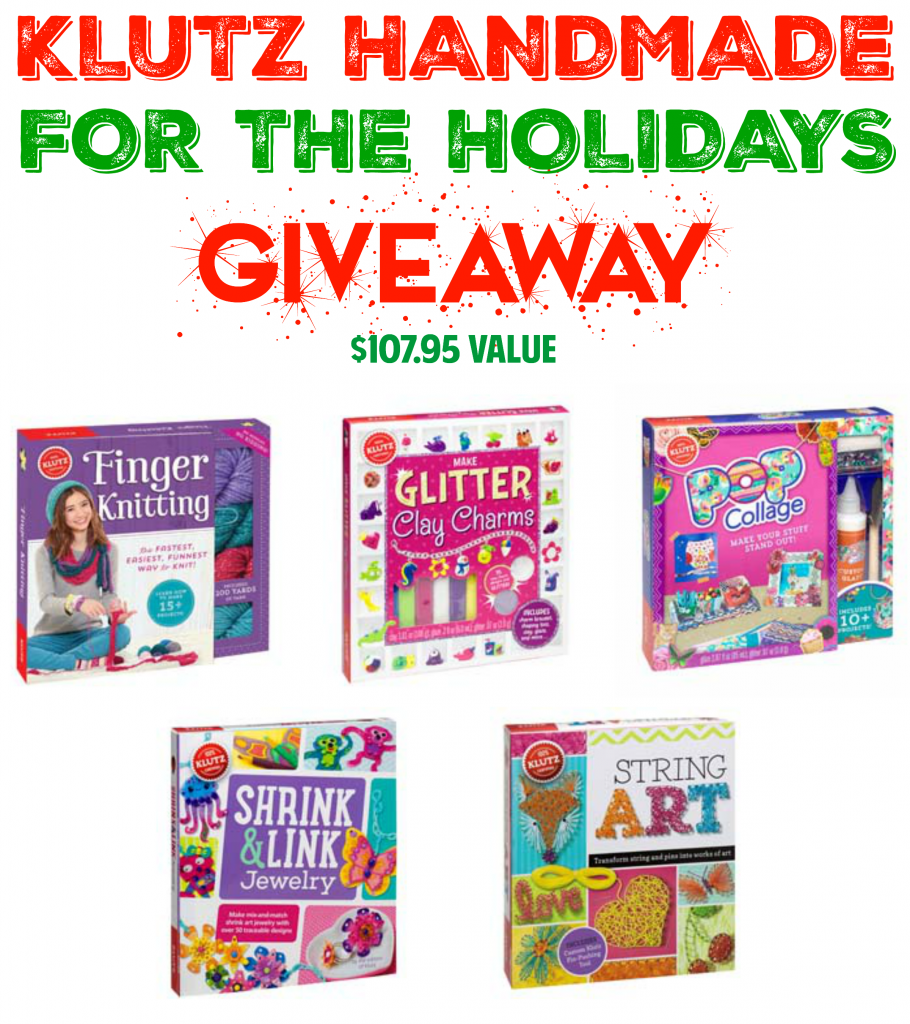 Klutz Handmade for the Holidays Giveaway