Compensation was provided by Chase via MomTrends. The opinions expressed herein are those of the author and are not indicative of the opinions of Chase or MomTrends.
A couple of weeks ago, my daughter and I were in a store checking out and we overheard a conversation happening behind us at another register. There was a lady purchasing holiday-themed wrapping paper and the employee commented about how she was starting her holiday shopping early. I looked at her basket, noticed all the rolls of wrapping paper, and immediately thought to myself that this lady has it all together. You know those types, right? The ones that make me look like such the slacker. And then she went on to say that … she had already done ALL HER SHOPPING. All. The. Shopping!

Y'all. I can't even. Is that even possible? I mean, what kind of life allows you to get all your shopping done by the first week of November? Definitely not mine. I'm just now making my list for those I need to buy for. I can't imagine already having everything purchased and wrapped with more than a month left to spare.
Goodness! Wouldn't that be nice though?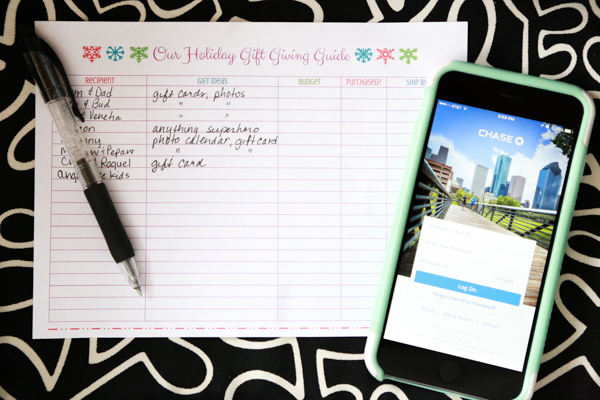 While I love the idea of being able to be completely done this early, I know that with my life and schedule it just isn't possible. But it's definitely something I want to work towards in years to come.
How nice would it be just to enjoy the season without hopping from store to store looking for the perfect gifts?
As we are gearing up for the busy shopping season, I wanted to share how to make holiday shopping easier. From the prep you can do at home to making your smartphone work for you, holiday shopping this year doesn't have to be hard.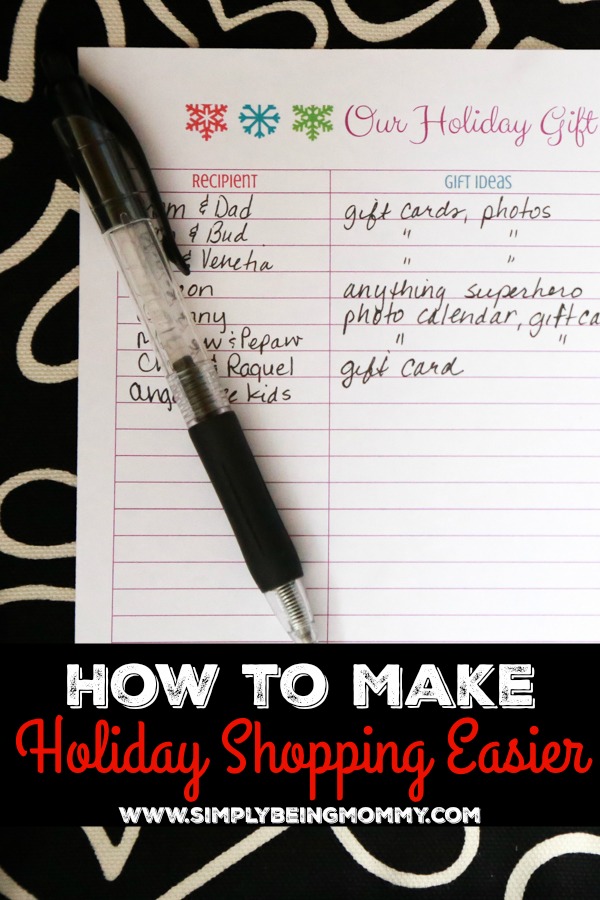 How to Make Holiday Shopping Easier
Be like Santa. Make a list and check it twice. Don't dare try to brave the stores without a clear idea of what you need to be on the hunt for. When you're making your list, include the persons name, their interests, and any gift ideas you've thought about prior to shopping. This will make your time in the store more enjoyable.

Set a reasonable budget and stick to it. Know how much you have to spend before doing your shopping. And be reasonable with the amount you budget for. Remember, it's not about the dollar amount spent on the gift. Be thoughtful in what you're buying and it's almost a guarantee they'll love it.
Scour the sales ads and sign up for newsletters from retailers. During the holiday season, I sign up for retailer newsletters because I need to be aware of each and every sale that's advertised. Because I have a budget to stick to (see bullet point two) I need to make my money stretch as far as I can. Once the holiday season is over, it's easy to unsubscribe from the newsletters until next year.
Use coupons and promo codes. If there's money to save, make sure you are taking full advantage of it. There's really no reason to pay full price if you don't have to. Use free apps and websites like RetailMeNot and Ibotta to save where you can!
Let your bank work for you. If you're not using a bank that allows you to do your banking from your computer or handheld devices, it's time to jump ship and find one that does. Don't waste precious time standing in line at the bank. Do your banking online and not only will you save time, you'll save money on gas, too.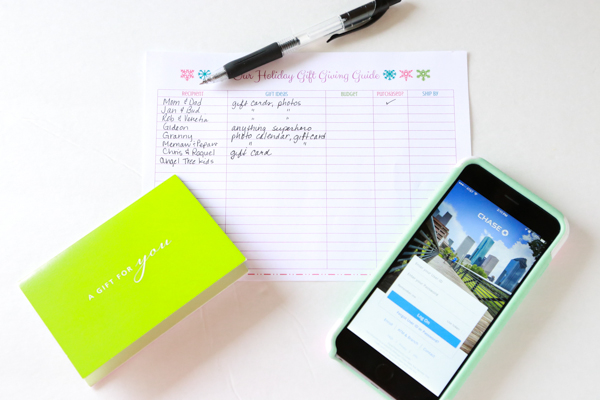 I have been a Chase customer since the day I opened my first account at 16 years old. I've never banked anywhere else because 1) I've never had a reason to leave and 2) Chase's digital banking technology makes banking easier than ever!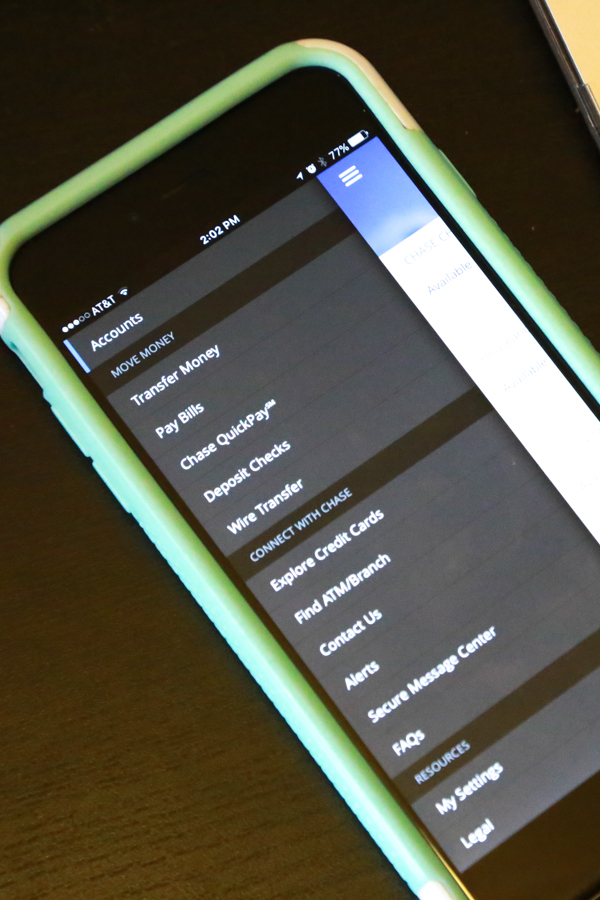 Pretty much any banking I need to get done can be done using my iPhone. Chase allows me to save both time and money by banking securely and conveniently from virtually anywhere. I can bank on-the-go by checking my account statements, receiving balance alerts that I've set up in my account, and even deposit checks with just a few taps. Chase's digital banking technology works for me when and where I need it.
My favorite feature of Chase's digital banking technology is Chase QuickDeposiSMt. Since I'm mostly paid in checks, it would be a huge time suck and waste of money to drive to the bank each and every time I needed to deposit a check. By using the Chase Mobile® App, I'm able to deposit checks with my iPhone anytime, anywhere! With a few taps, I can deposit my checks without ever leaving the comfort of my home.
And that makes me happy, y'all! Especially now that the cold weather is here! I can stay inside with my comfy jammies, wrapped in my big, fluffy blanket, and watch Hallmark movies with my mug of hot chocolate.
And if you need any other tips for how to make holiday shopping easier, I'd definitely have to recommend shopping online. That's what I'm doing right now!
Visit Chase.com/wayyoubank to learn how you can save time by banking securely and conveniently from virtually anywhere.
Get social with Chase!