An all-girl high-school was not my choice. But as much as I fought against it, I'm so grateful for my secondary education. I was able to thrive in the subjects that appealed to me, not the ones boys thought I should be good at.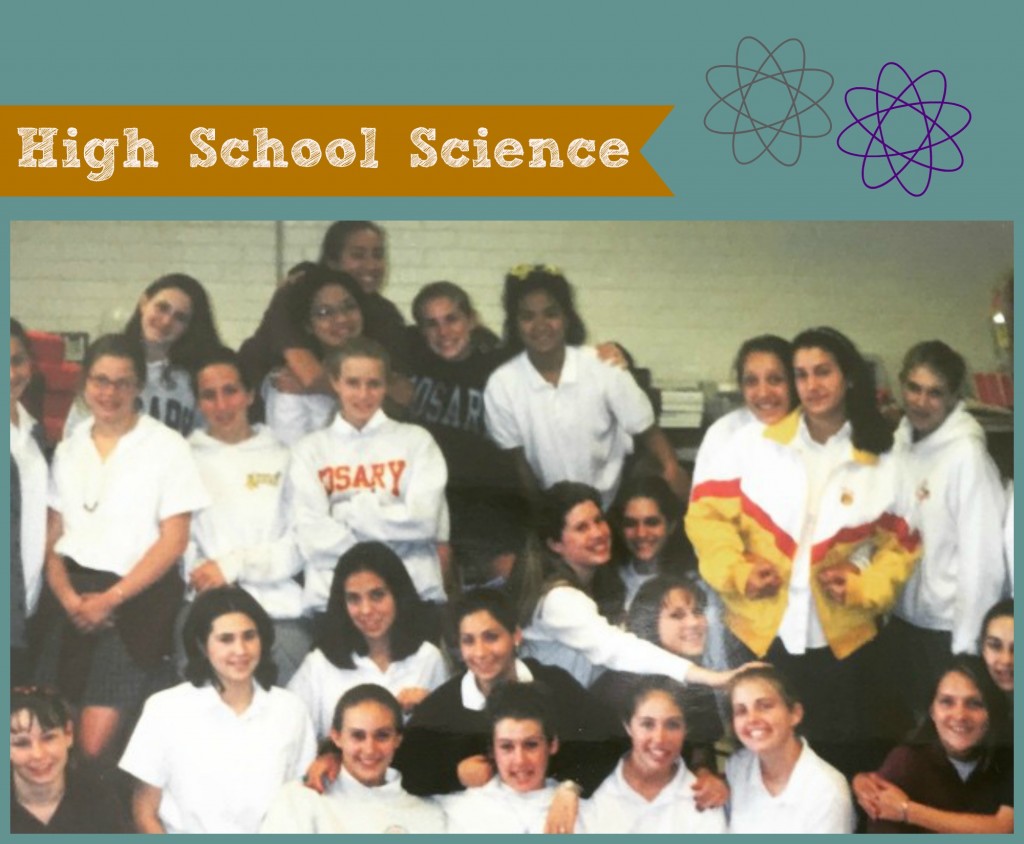 I was kind of into science. Who would have guessed?!?! As the mother of three young girls, I hope they're also able to explore whatever appeals to them without reservation. Right now, that includes Harry Potter books, unicorns, and engineering.
My husband and I have sought out some pretty cool opportunities to expose our girls to STEM education (science, technology, engineering, and math education). They've made marshmallow catapults with their dad, served at the pit crew on a pretend race track, and built entire towns out of building blocks. But this holiday season, I wanted to bring STEM fun home. That's why I was so thrilled to be introduced to PowerClix, (a collection of STEM toys for kids) from Guidecraft.
STEM Toys for Kids
PowerClix are rainbow-colored, translucent plastics in fun, organic geometric shapes. Strong magnetic clips allow for endless 2D and 3D designs. The easy click 'n connect system allows for a satisfyingly strong hold to make your creations take shape without ever repelling one another.
To test out PowerClix, my husband and I opened them up after bedtime. I nabbed the construction guide that accompanied the toys. Although I was told the pieces needed to build my project (a rocket ship) and could see the final product, I had to figure out how to put it together. At first, this plagued my husband. How would the kids know how to assemble it?  They'll have to figure it out, I reminded him. That's where learning takes place!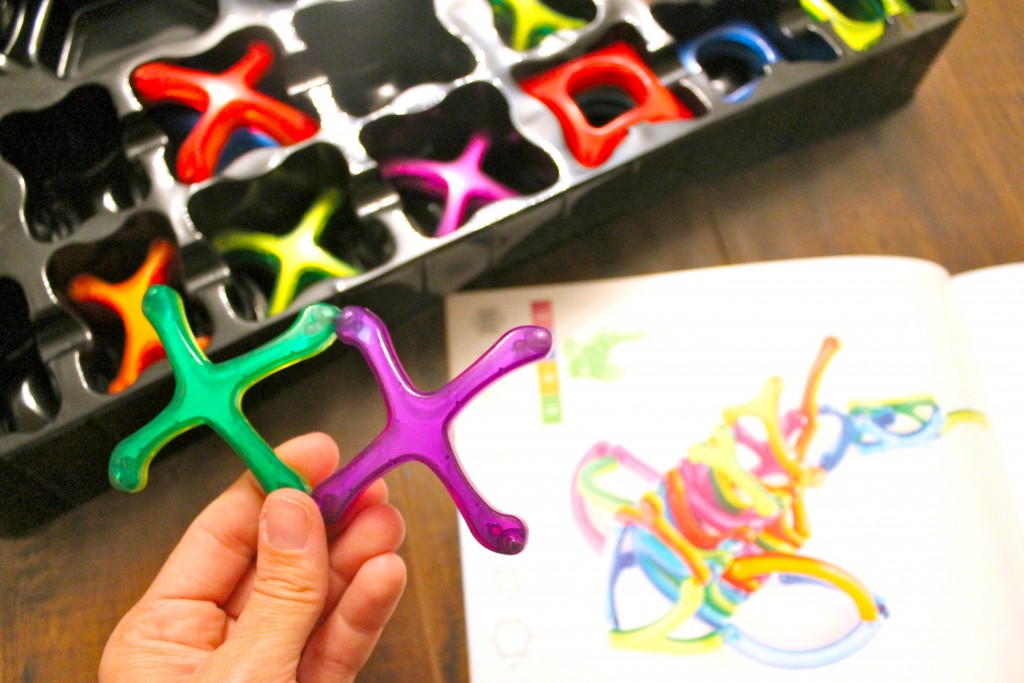 PowerClix comes in a variety of interchangeable sets. We received Organics, featuring 8 organic shapes perfect for creating animals, plants, or skeletons. Mix and match the Organics with Frames (great for buildings and wireframe geometry) and Solids (ideal for closed shapes/learning about volume or mass).
Our 100-piece set allowed for us both to play thoughtfully review simultaneously, and still have pieces to spare. Typically, we build using leftover or recycled materials. Hello, popsicle sticks & white glue. The $139 price tag caused me to pause; yet when I compared with other building sets that allow for one sole design, I was sold. The possibilities are endless, and the exploration of STEM ideas at a young age is priceless.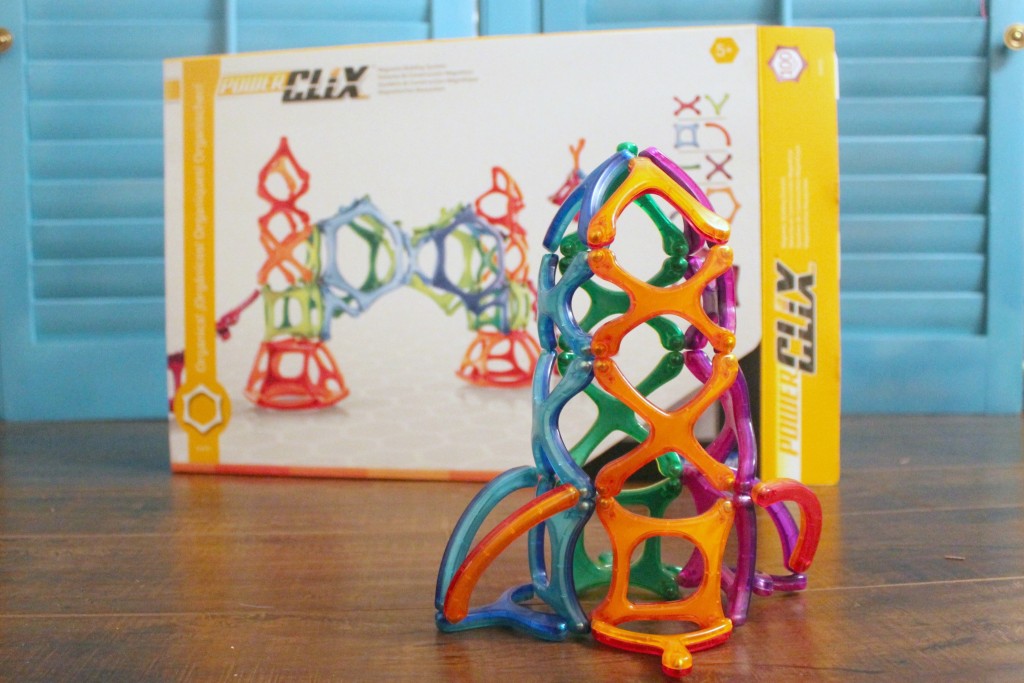 I'm not going to lie, my husband and I had a blast building with PowerClix. Aside from a couple of grown-ups, who would love to receive PowerClix sets?
Kids aged 5+
Those interested in construction, and looking for freedom from brick-style building
Creative thinkers
Those working on fine motor skills or spatial thinking
Future scientists, mathematicians, engineers…the list goes on and on!
We aren't the only ones who are loving them! PowerClix are winner of Parents' Choice top Gold Award, The National Parenting Center's Seal of Approval and Oppeneheim Toy Portfolio's top Platinum Toy Award.
Check out more about STEM toys for kids here:
Who would you bring home STEM toys home for?