This is a partnered post. As always, all thoughts and opinions are my own.
Before we had kids, my husband and I would spend Saturday mornings hopping from one garage sale to the next. There was something so therapeutic about going through things someone else no longer wanted hoping to find something we just couldn't live without. But then we had a baby, and another baby, and yep, you guessed it, another baby, and well, garage sales aren't as much fun when you're toting around three little people.
But to all my fellow used-to-be-garage-sale-addicts that now spend Saturday mornings making pancakes and wiping runny noses, there's VarageSale. It doesn't take much to guess by its name that VarageSale is a virtual garage sale experience that you can partake in all while still in your jammies and curlers.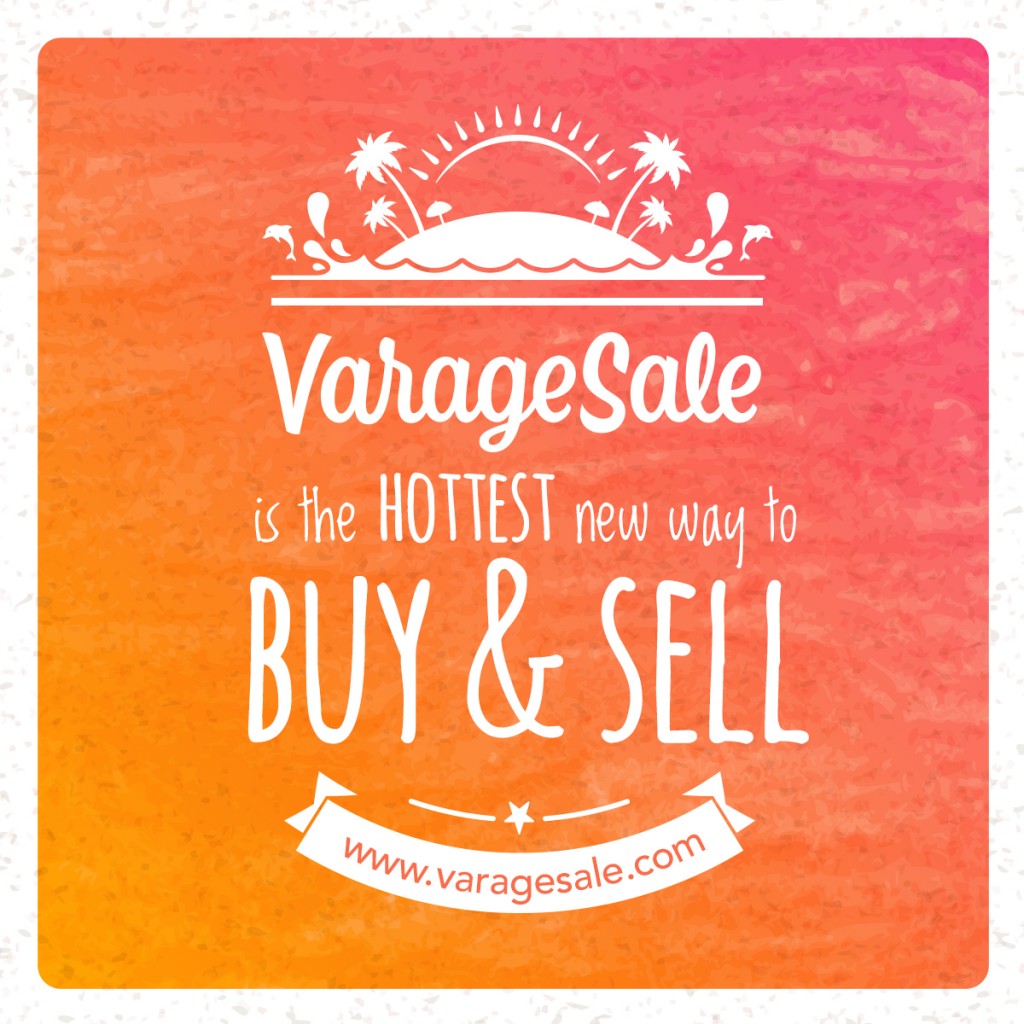 After becoming frustrated with other buying and selling sites, a former elementary school teacher and her programmer husband worked together to create a site that was more user friendly with a better experience than existing classifieds sites or social networks.
So, What is VarageSale?
I'm so glad you asked. VarageSale is a platform to buy and sell new and gently used items within your local community. There are currently hundreds of local communities across 42 states with millions of active users. VarageSale communities are built around trust and real identities, which has resonated well with people, especially moms. And better yet, VarageSale is free to use, and is available on iOS, Android and online at www.varagesale.com.
Why Use VarageSale?
Much like a garage sale, you can find items on VarageSale for a fraction of the price you would pay if you bought directly from a store. Whether you are looking to buy something or need to sell something to clean out some space in your home, you can shop and sell with confidence by browsing member profiles to see real names and photos which have been vetted by local admins and moderators.
How to Sell on VarageSale
What's super unique about the app, is that it uses location technology to sort the news feed based on what items are closest to you. The more people posting and shopping within a community, the more local your experience will be. Plus, the news feed can be customized so that you can see only the items you care about in your news feed. You can easily hide certain categories from your personalized feed.
There are now four brand new communities within the Houston area alone. If you live in any of these areas, and you haven't signed up for VarageSale yet, now is the PERFECT time to do so.
There are a couple of really awesome promotions going on right now, but to be eligible, you must be a new member AND you must sign up using the links above. I simply can not stress that enough! The links are tracked and if you don't sign up using one of those links, unfortunately you won't be eligible for the the promotions. And I would be really sad for you if you weren't able to take advantage of these super promotions!
Limited Time "Super Seller" Cash Promotion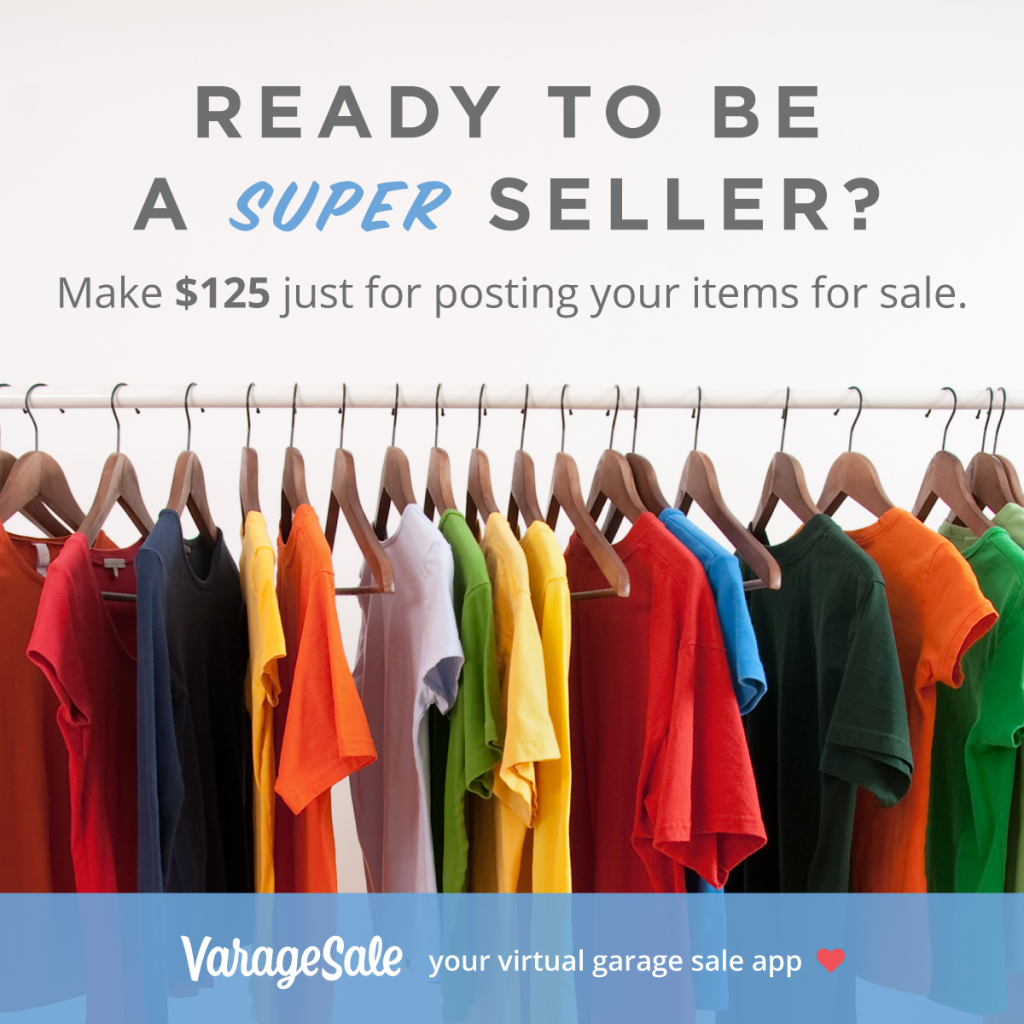 New VarageSale sign-ups who join a newly launched community (using the links above) will earn $5 for every item they list for sale (up to 25 items). That's a whopping $125 up for grabs, y'all!
Family Vacation to Orlando Contest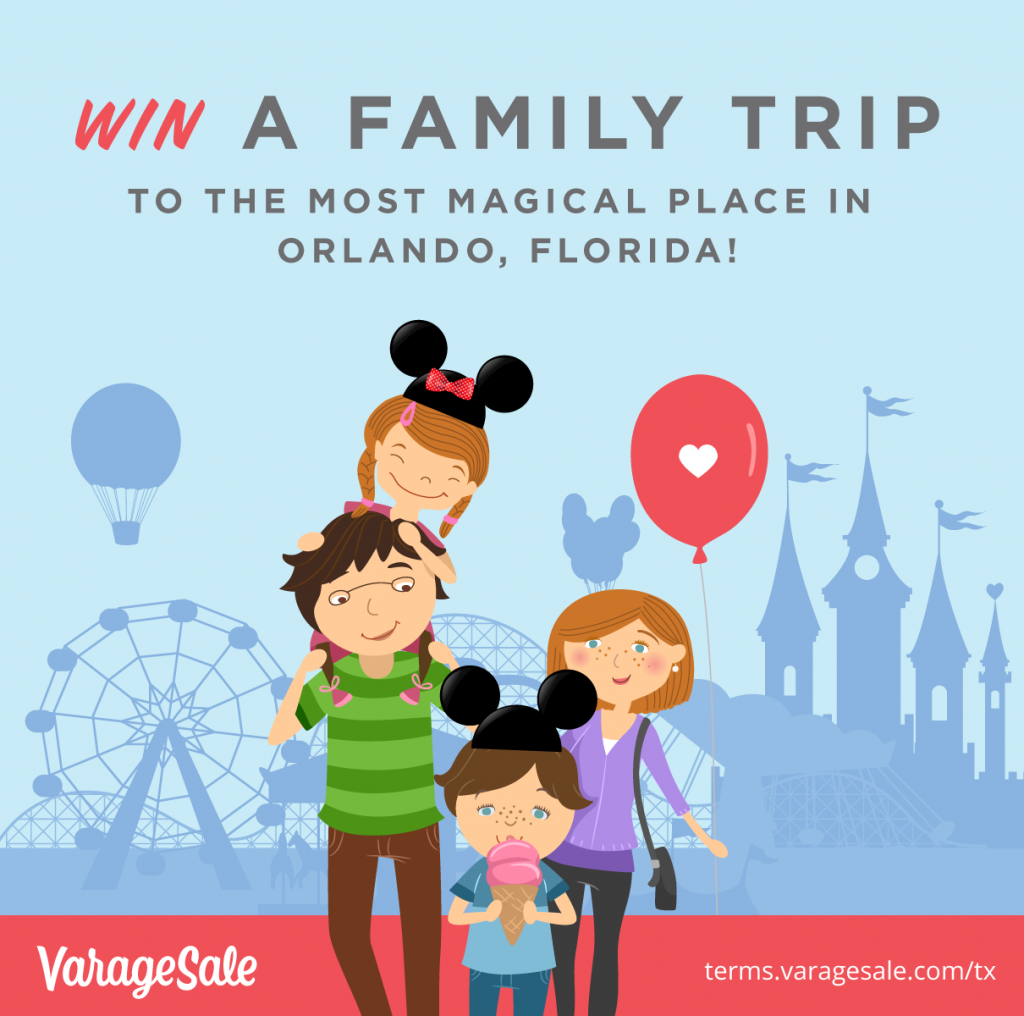 Plus, as a bonus, every item that is listed for sale is also an entry into a state-wide contest to win a family vacation (up to 5 people) to the most magical place on earth in Orlando, Florida (Disney World, just in case you didn't know!).
Alright my fellow Texans, it's time to declutter and make some extra cash and possibly win a trip to Disney World. Who's down for a free trip to Disney? Remember, you must sign up using the links above. If not, you're not eligible and that would almost make me cry for you!
So, what do you say? You have anything you need to get rid of? Now is the perfect time to get rid of it!
Stalk VarageSale on these social networks:
Facebook | Twitter | Instagram | YouTube | Blog