Product received in order to provide this Playmation Review.
Like most other children these days, my children love playing video games. And like most other parents these days, I would prefer my children to be active outside instead of sitting sedentary playing video games.
Enter Playmation, which is powered by Disney.
Playmation Review
If you look for Playmation in stores, you'll find it in the video game department right beside Skylanders and Disney Infinity. But what you probaly won't realize without really looking is, no console is needed to play. Instead of inserting a disc into a console system, the "Repulsor Gear" that's included in the Starter Kit, slides onto your arm and the player becomes the main character in an all-out battle of good versus evil.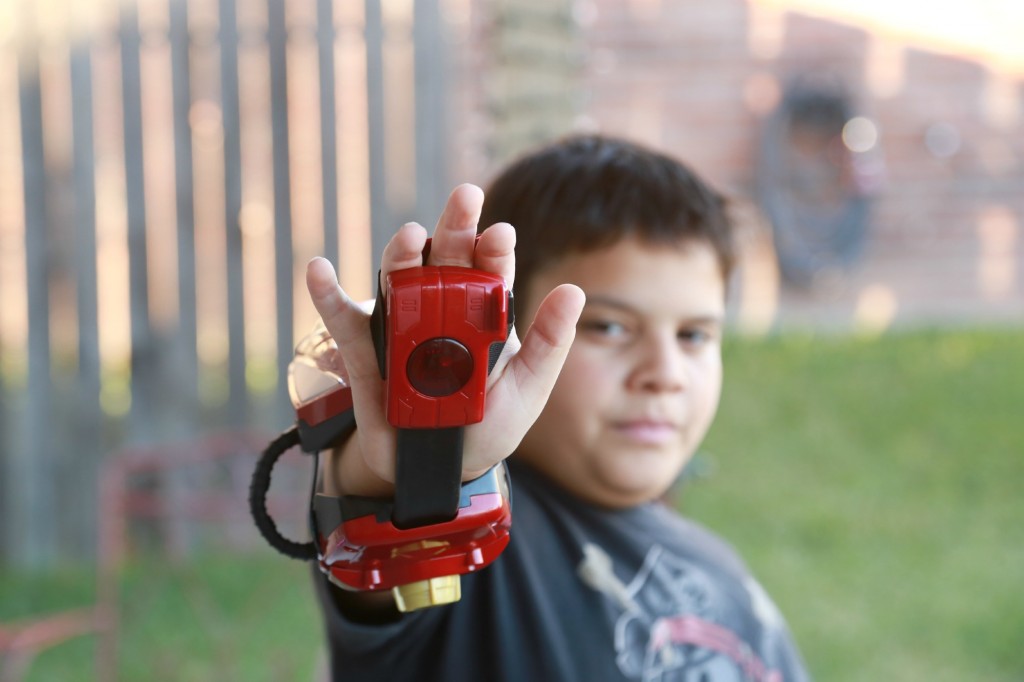 There's not too much information out there yet about Playmation, but I can assure you, it's unlike any toy your child has played with before. It's like laser tag meets imaginative play and it's so much fun!
Playmation Marvel's Avengers Starter Kit ($119.99) includes the Repulsor Gear that includes your first 25 on-board missions, two Power Activators, and two Smart Figures (Captain America and Iron Skull ). You can also download more missions via the free AvengersNet app! Other Smart Figures and accessories can be purchased separately. Through the app you can work your way through a video game campaign to progress further. It's a little ecosystem of fun. The connected toys, the wearable tech, and the app all work together!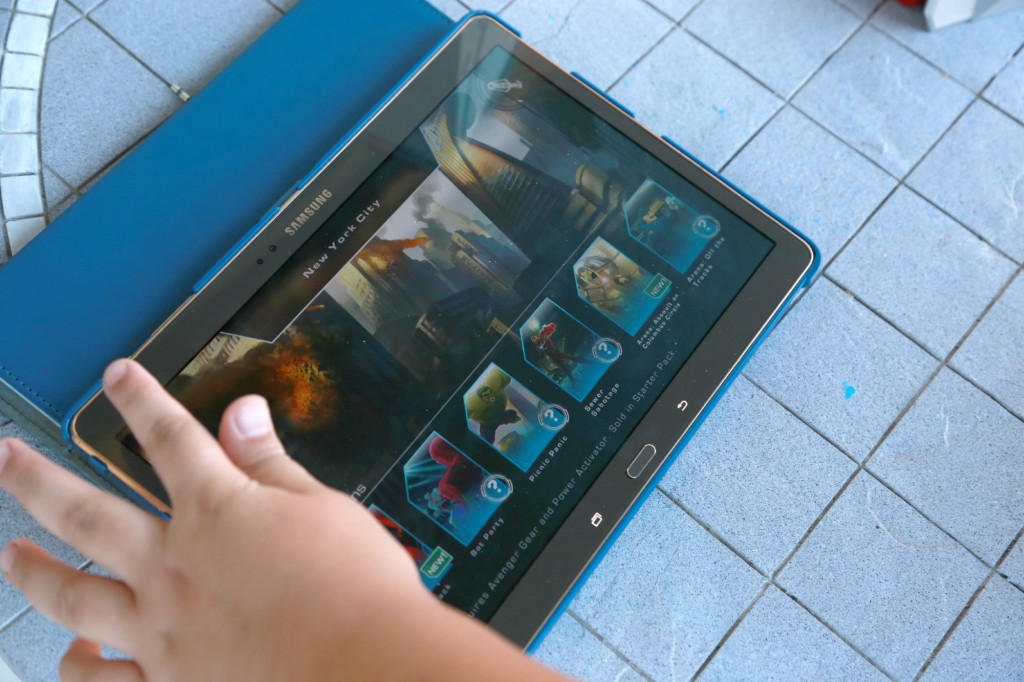 Set up is quite easy as Tony Stark's A.I. guide, J.A.R.V.I.S., walks "new recruits" through the steps via a voice on the Repulsor Gear. As you listen to the commands and perform the actions, the gear is calibrating to the player. He'll walk you through how to attack and defend yourself from the enemy. Once the Repulsor Gear is ready to go, you are the main character in the game. With motion sensors and wearable technology, your main objective is to fight your way through the enemy and complete the missions.
To play, the player will need to strap on the Repulsor Gear and power on the Power Activators, which are used in conjunction with the Smart Figures. Set the Smart Figures on the Power Activators and go to battle. How you play is up to you.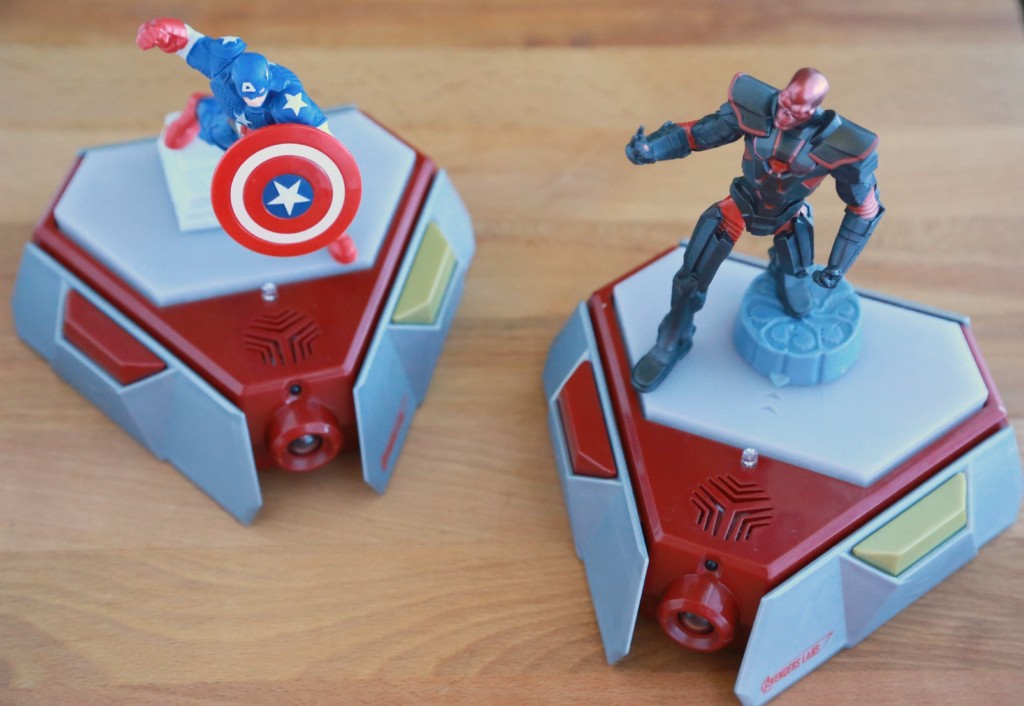 As you play you can earn upgrades to your wearable tech abilities by completing missions and working your way through the map. The game evolves as you play for an individualized experience.
My kids really enjoy being the main character in their own game and I enjoy that they're up and moving. More than one player can play as long as you have another Repulsor Gear, which you can purchase separately.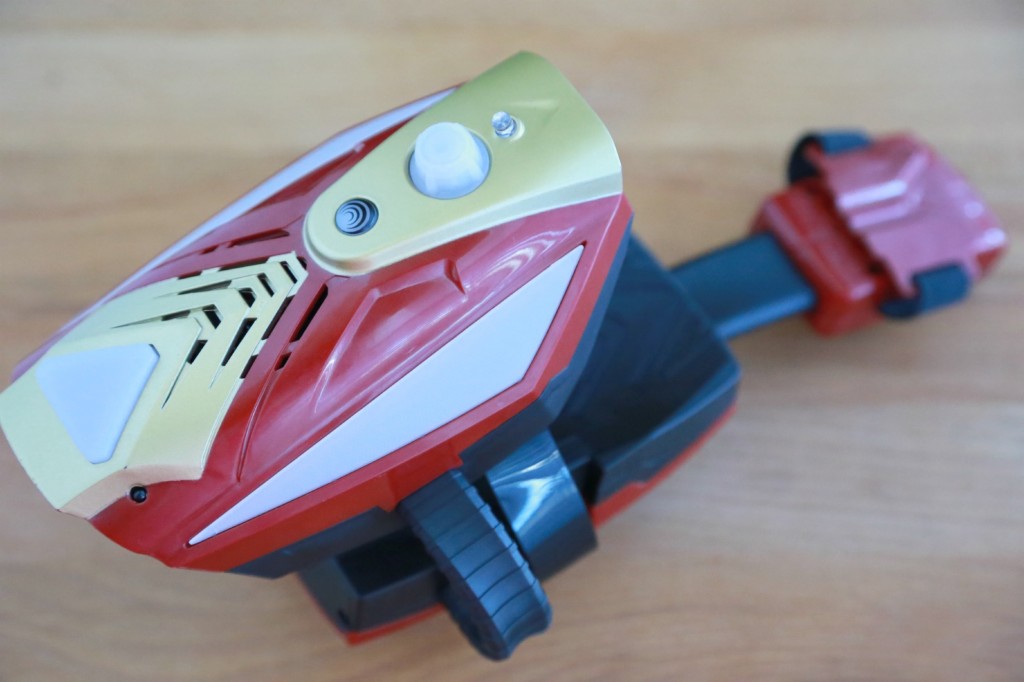 I did want to make you aware that we did have a problem with our first Starter Kit. The Repulsor Gear would power up and immediately power back down. After contacting them we were able to exchange it for a different one and the new one works perfectly.
Do you think your children would like Playmation?