Hopefully you aren't like me and you've had all your presents bought and wrapped for weeks. But if you happen to be looking at your list and wondering what to get those last few people, this Homemade Peppermint Sugar Scrub is the bomb-diggity, y'all!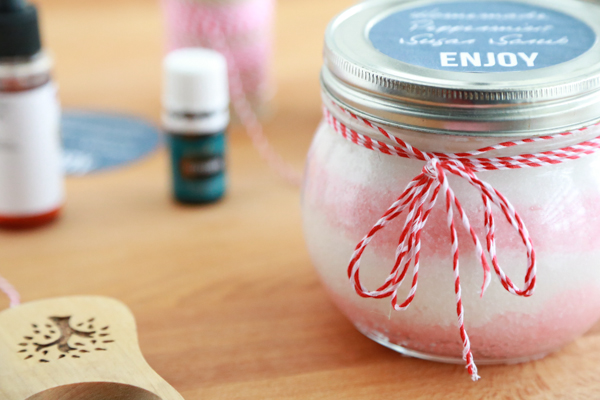 It's super simple to make and it smells absolutely ah-mazing. It's perfect for teacher gifts, co-worker gifts, neighbor gifts, etc. And if you happen to be "Mrs. I've-got-it-all-together" and you don't have any more gifts to buy (or make), make it for yourself. You deserve some pampering for being so on top of things!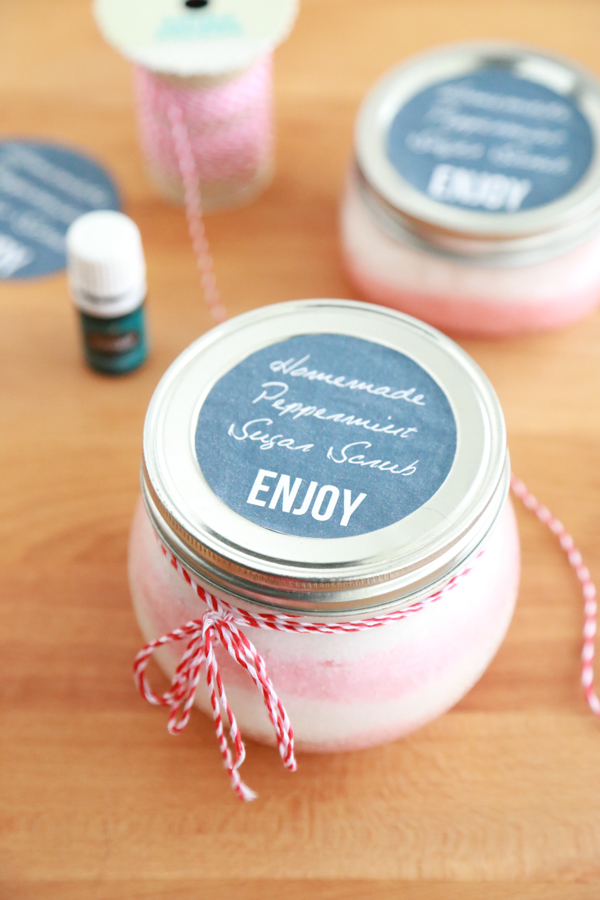 And by golly, doesn't it just look so cute layered in a pretty jar?
Homemade Peppermint Sugar Scrub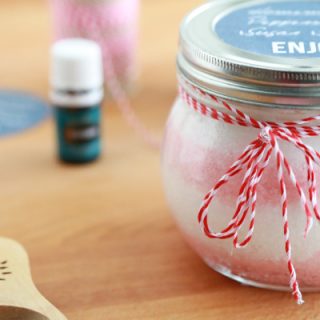 Homemade Peppermint Sugar Scrub
Homemade Peppermint Sugar Scrub | Such a lovely way to exfoliate with the aromatics of peppermint!
Ingredients
1 1/2 cups white sugar
1/2 cup coconut oil
2 drops red food coloring (or you could use beet juice or raspberry juice)
Optional
Homemade Peppermint Sugar Scrub printables
white sticker paper
Instructions
If the coconut oil is solid, melt in the microwave for 20 seconds or until it becomes a liquid. Pour into medium size bowl. Add peppermint essential oil and vitamin e oil and stir to combine. Add sugar to bowl and stir until combined.
Divide into two equal halves. Add red food coloring to one batch and stir until the coloring is evenly distributed throughout. If you want a darker color, feel free to use more red food coloring.
Begin filling jar and alternate layers of white and red sugar. Between layers use a spoon and press down around edges to get a clean line.
Print the Homemade Peppermint on white sticker paper and cut out. Remove adhesive and apply to the top of the jar. Finish off by tying twine or jute to the jar for a festive look.
Notes
Feel free to use more or less of any of the ingredients. I like my sugar scrub more coarse and not so "wet" so these ratios work perfectly for me.
I've been purchasing my sugar scrubs because I didn't know it was so easy to make. But seriously, it doesn't get much easier than this. So super simple and the end result is a lovely, aromatic, homemade exfoliant.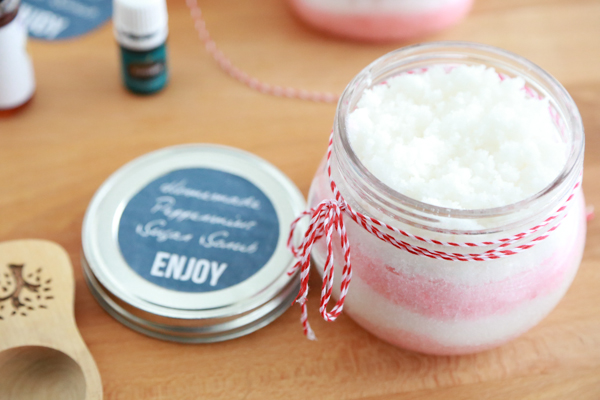 This is one of those times when a scratch 'n sniff function would really come in handy on the internet. It's a great way to feel energized and rejuvenated during your morning shower!
The gentle exfoliation from the sugar and the moisturizing effects from the oils leave the skin feeling soft and oh so smooth.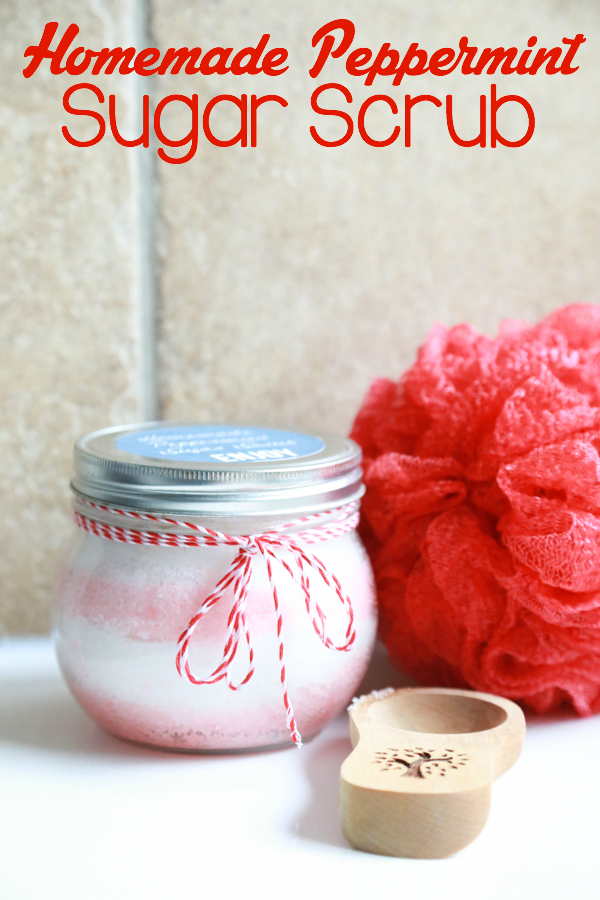 Totally not bad for a gift that costs less than $5 … right? I always buy my jars from Hobby Lobby during their 50% glass sales to save even more!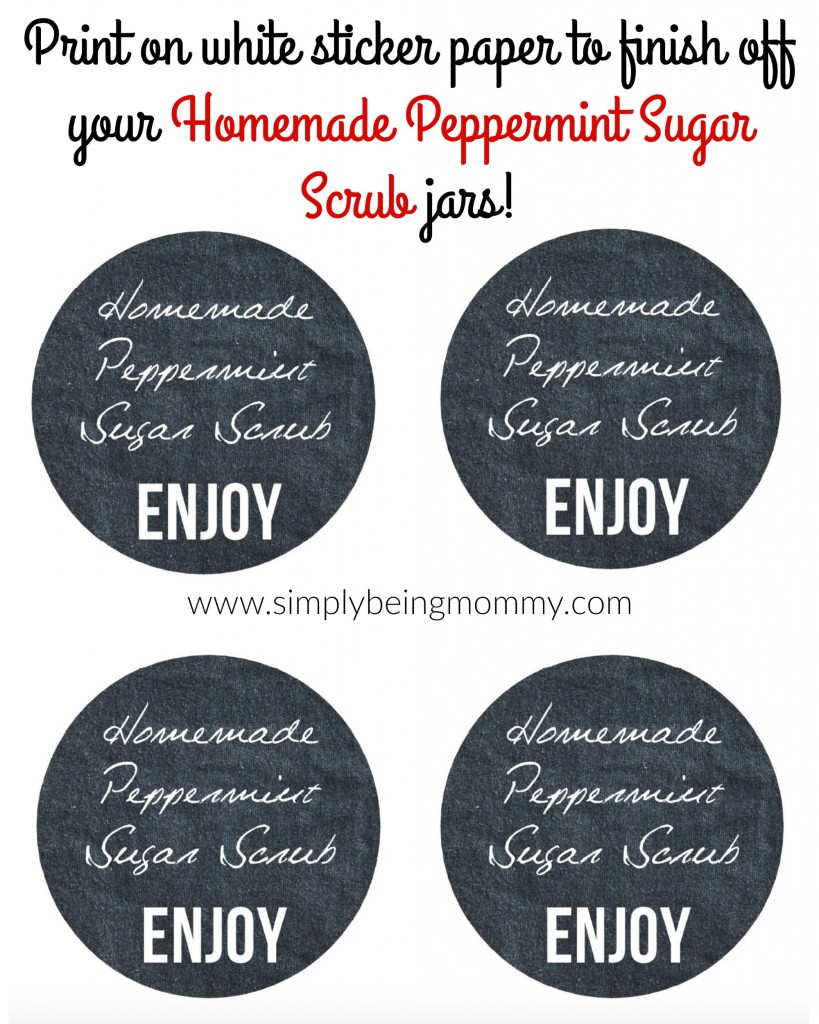 To learn more about essentials oils, leave a comment below. I'd love to chat with you about the benefits of choosing Young Living. You can also click here for more information!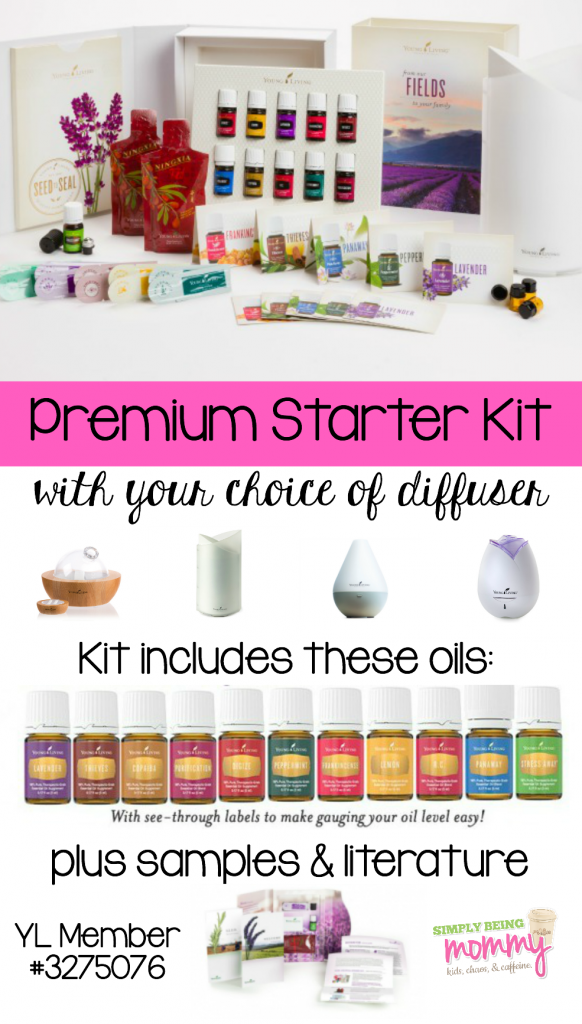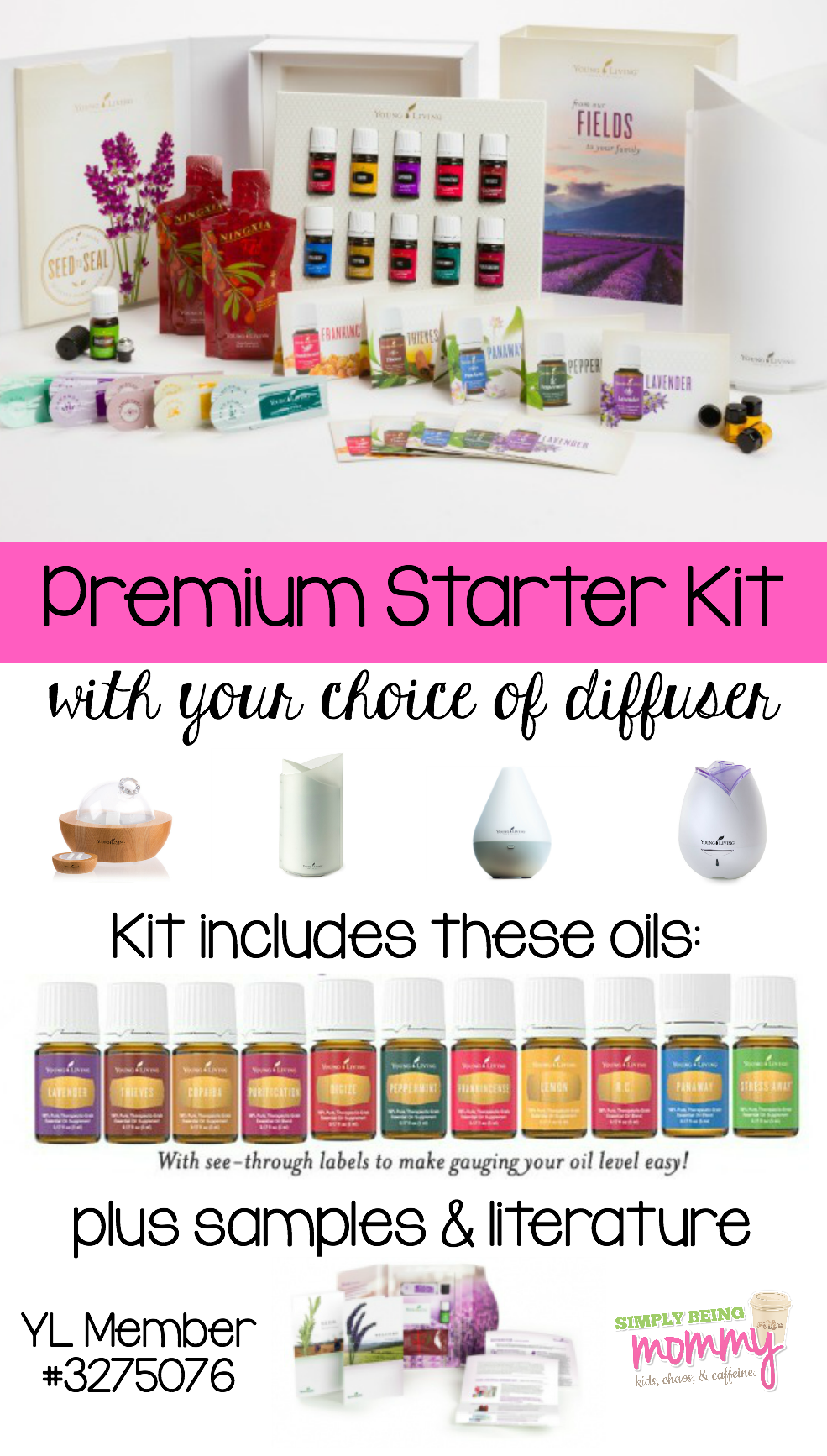 What is your favorite scented sugar scrub?