MAP Alps Boots review // boots for active little boys!
As I'm sure you can imagine, my two boys can go through a pair of shoes as quickly as I can go to the store to purchase a new pair. If there's a water puddle around, they'll be sure to find it. If there's mud around, they'll be sure to stomp right through it.
They're boys. I get it. They like to get dirty.
But shoes aren't cheap, y'all! Especially when you have three children to buy for. Although my daughter doesn't go through shoes nearly as quickly as the boys do. Thank goodness.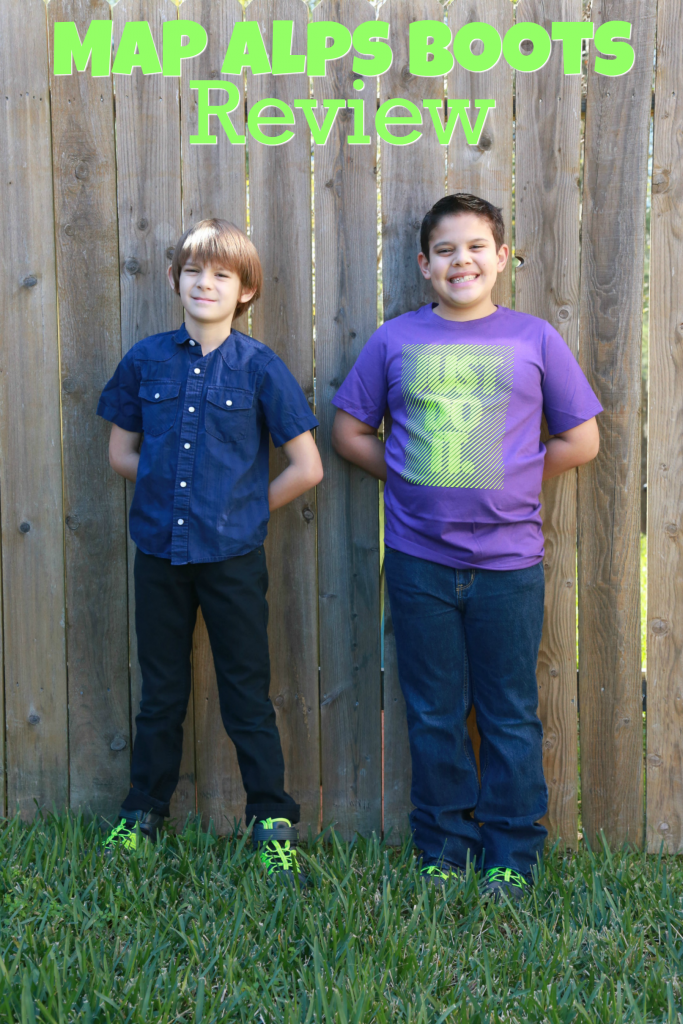 MAP Alps Boots Review
Back in December the boys both received a pair of MAP Alps boots for review and they've been wearing them almost constantly ever since. The boys find them comfortable on their feet, but the best part about these boots is that they are waterproof, stylish, and well — cool.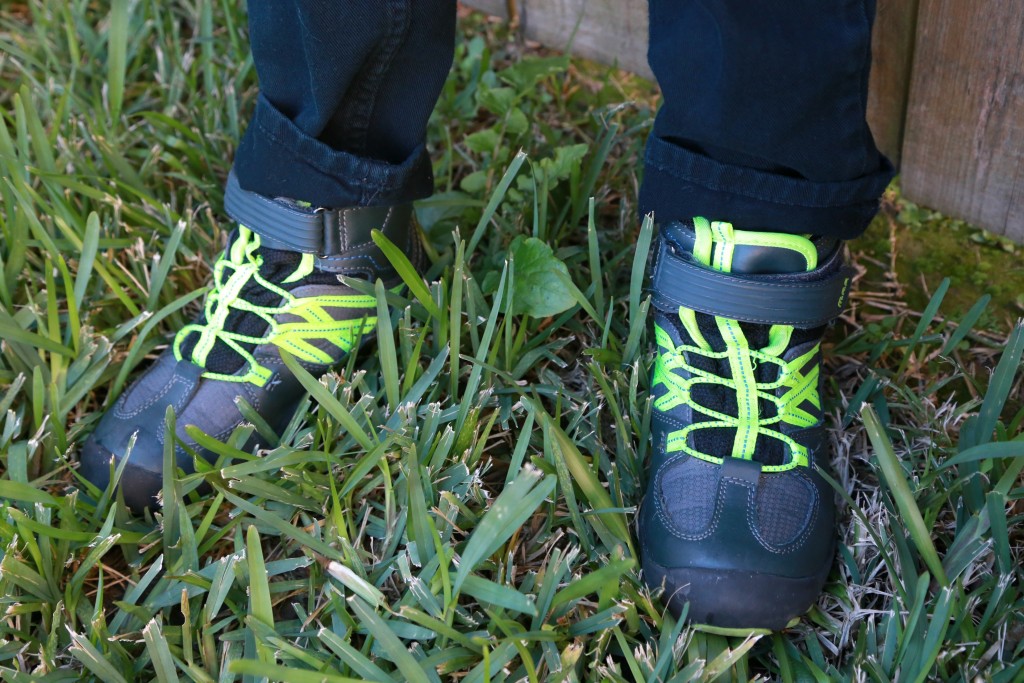 I mean, look at them. Bright, sporty, and rugged, all while providing my boys a carefree way to play outside without having to dodge water puddles and mud.
The Alps feature a nylon and leather upper with a molded power strap for easy adjustability, which is great for little hands. The rugged sole helps the boot securely grip slick surfaces, helping to prevent slips and falls.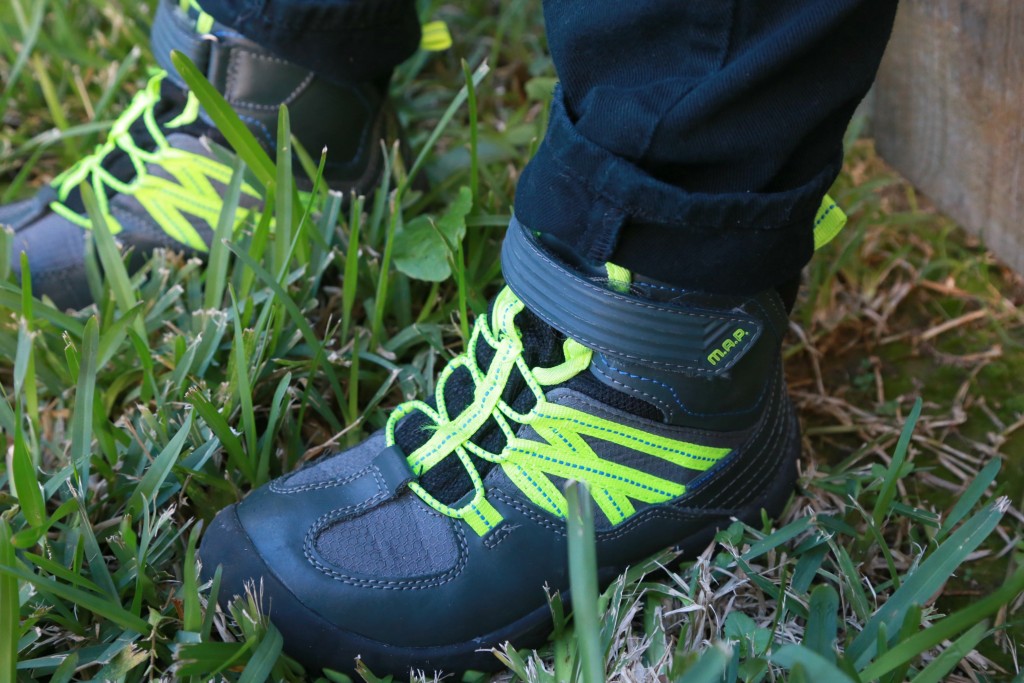 The boys' Alps are charcoal and green, but they are also available in brown and red. I chose the charcoal and green for my boys because I felt they could wear them with just about anything and it would match. But I personally like both options.
During the two or so months that my boys have been wearing their MAP Alps boots, I've found that they have held up better than most of their other shoes. Recently I have found some threads that have come loose, but I just snip it with a pair of scissors and all seems well. So far at least.
I know buying shoes for your children can get expensive and buying shoes that will last are worth the extra money spent. I hope this MAP Alps Boots review helps you make an informed decision for your family.
MAP Alps boots are currently for sale at Target for $49.99.