This post was sponsored by Starbucks as part of an Influencer Activation for Influence Central. I received compensation and complimentary products to facilitate my review.
The cold, wintry weather definitely calls for a warm, cozy drink. While I'm not living beneath inches and inches of snow like some of y'all up north (how do you stand all that snow by the way?),  I still crave the warmth of a mug of hot cocoa. There's not a lot more satisfying than cozying up on the couch with my crew, bundled up with a big, cozy blanket, and sipping some delicious hot cocoa.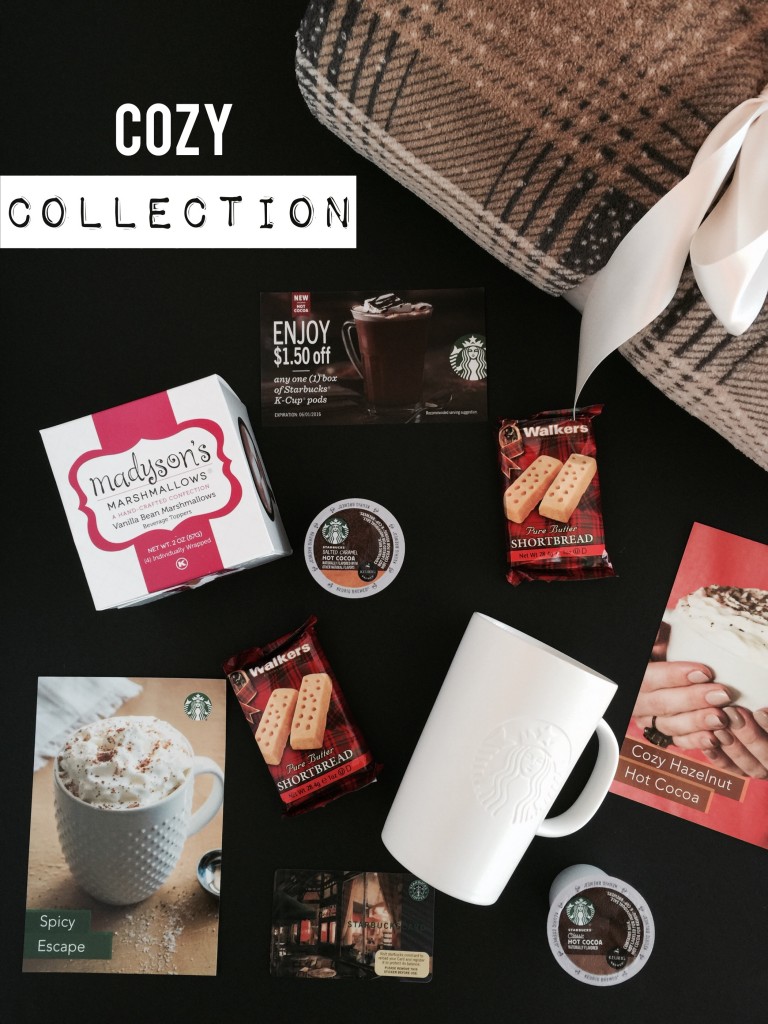 Add in a family-friendly movie and a fire blazing away in the fireplace, and I'm likely to not ever want to move.
I recently received a Starbucks Cozy Collection and got my first taste of the Starbucks Hot Cocoa K-Cup pods. The Starbucks Cozy Collection is a selection cozy favorites meant to inspire a warm, comfy state of mind and is the perfect way to experience the Starbucks Hot Cocoa K-Cup pods. With everything you need to make a delicious mug of hot cocoa, minus the Keurig, you can get a taste of the decadent hot cocoa.
What's Included in the Starbucks Cozy Collection?
a special blanket, perfect for snuggling, cuddling or snoozing
a simple, yet elegant mug to fill with cocoa for a tasty, cozy treat
one each Starbucks Classic and Salted Caramel K-Cup pods
box of Madyson's Marshmallows
two packages of Walker shortbreads
$5 Starbucks gift card
recipe cards
Starbucks Hot Cocoa K-Cup Pods
Made with real cocoa and non-fat milk, Starbucks Hot Cocoa K-Cup Pods allow you to enjoy a decadent mug of hot cocoa with just the press of a button. Although many of us have made visiting Starbucks a daily ritual, you can now enjoy a relaxing, comforting drink right in the comfort of your own home. You can experience the rich, creamy, chocolatey goodness in either the Classic or Salted Caramel flavors.
 Warm Up With Cocoa Sweepstakes
For a limited time you can enter to win your very own Starbucks Cozy Collection in the Warm Up With Cocoa Sweepstakes. To enter, simply visit WarmUpWithCocoa.com and fill out the short sweepstakes form. Hurry up and get those entries in before it's too late.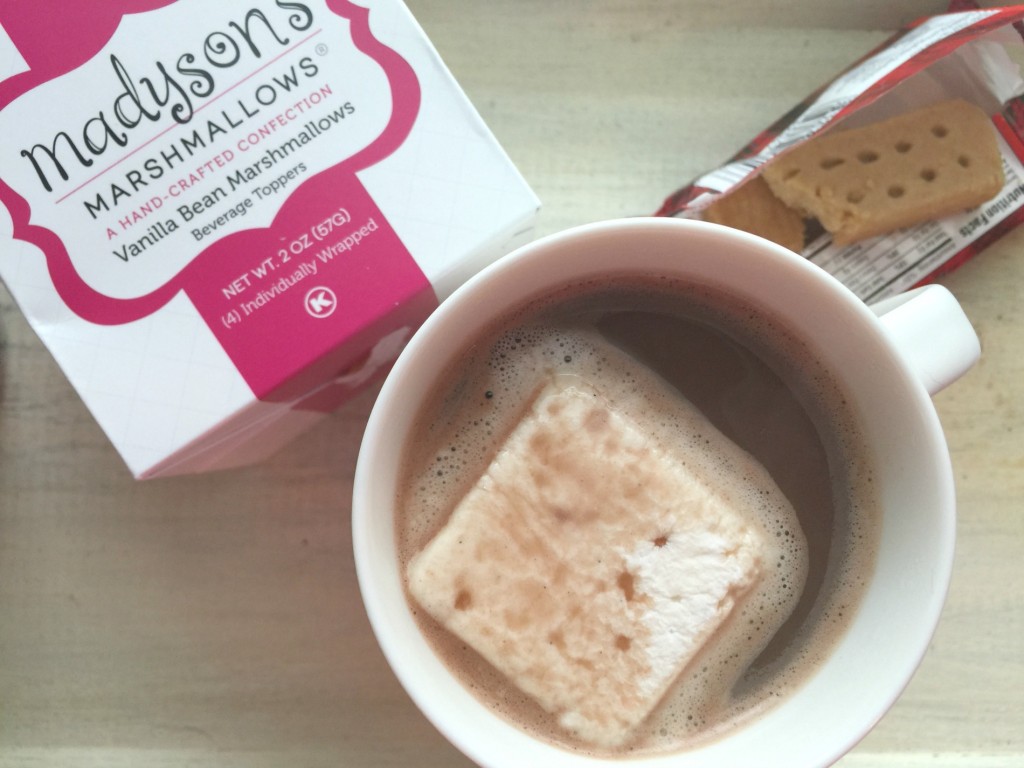 I usually just enjoy my hot cocoa with some marshmallows, but look at the size of these Madyson's marshmallows! They're huge and they're so good! A perfect topping to velvety smooth, rich mug of hot cocoa.
How will you enjoy your warm mug of hot cocoa?
You can find Starbucks on Facebook, Twitter, Instagram, and Pinterest!