This is a partnered post with Sampler. As always, all thoughts and opinions are my own.
I had such a fun time hosting the last Sampling Event with Sampler, that I decided to partner with them again to host another one. This time with a focus on travel! Because Spring Break, y'all!
The #TravelEssentials Sampling Event will run from February 29th – March 2nd.
What is a Sampling Event?
A Sampling Event is an online event where consumers have the opportunity to discover and experience new amazing brands and products. During a Sampling Event, not only will you see many products, you'll have the opportunity to participate in Flash Giveaways. Note, to participate in the sampling events you need to be ready and quick with your fingers!
Because you can not request samples for yourself during a sampling event, I highly recommend that you "wish for" the samples you want to try the most, before the event starts. This lets your friends and family know that you would really like to try that product. Once the event begins, your friends and family can grant your wish. I recommend teaming up with a group of friends and/or family so you can grant each others wishes.
How to Participate
To participate in a sampling event you'll need to RSVP for the event. Your RSVP will enter you to into a giveaway to win the grand prize basket filled with prizes from the sponsors of the event. Plus, once you RSVP you will have access to the Sampler calendar so you know exactly when your favorite brands are holding their sampling event.
There are multiple sampling events each day. Once the event starts, you'll want to be fast with your fingers and click through immediately once it goes live. As I'm sure you can imagine, samples go really quickly! And since there is only a limited amount of samples, it's best if you are on the app as soon as it goes live.
In addition, each blogger participating will hold a Flash Giveaway on their Facebook page. These times will also be listed on the calendar that you'll have access to once you have secured your RSVP.
Participating Brands
The brands that will be participating during the Travel Essentials Sampling Event will be featuring products perfect for travel. And if you're fast enough, you'll be able to try them all!
Sampling Event Brands
Lumene
I'm definitely not getting any younger and I'm starting to see changes in my skin's elasticity and the damage done before I was smart enough to know how to take care of my skin. While I can't really repair the damage that has been done, I can take extra measures to ensure that I keep any future damage to a minimum and cover the damage I already have.
Lumene Bright Now Vitamin C BB Cream SPF 20 is a product you need to have in your beauty arsenal. It not only hydrates and brightens your skin, it also helps to even out your skin tone. With a built in SPF, it helps to prevent any further damage to your skin.
It's lightweight and is easy to apply to the skin. I love that I don't even notice I have it on. There's nothing worse than feeling like I have makeup caked on my face.
Don't forget to "wish for" your sample. You can purchase your own on Amazon.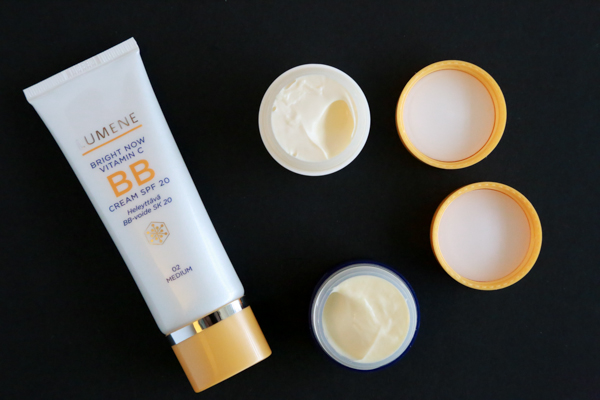 Dr. Dan's CortiBalm
During the winter months, my youngest child always has chapped lips. He constantly carries around chapstick in his pockets, but his lips are always chapped. And not just a little chapped. But sores, bleeding…you get the point, right!
Dr. Dan's CortiBalm is safe and effective for all ages and it actually heals the lips rather than just coat them. But not only is it good for chapped lips, it is great on cuticles, razor burn, cradle cap, healing the irritation of caused by fever blisters, and other minor skin irritations.
In addition to Dr. Dan's CortiBalm, Dr. Dan's brand now has a full line of skincare products. All Dr. Dan's products are extremely effective, safe for the family and the environment.
Don't forget to "wish for" your sample. You can purchase your own on Amazon or drdanslipbalm.com.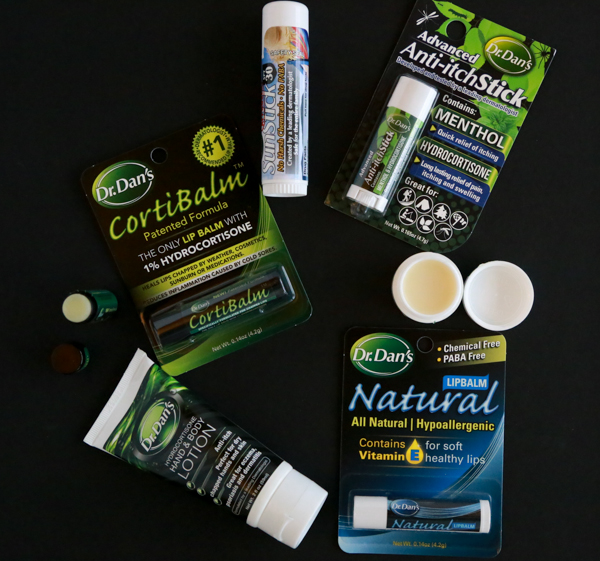 MouthWatchers
Why are MouthWatchers toothbrushes preferred by dentists? Because they are infused with silver technology that eliminates 99% of bacteria that grows on bristles between uses (YUCK!), so that the toothbrush is left clean and ready for the next use.
As if that wasn't unique enough, the revolutionary dual layered bristle structure provides a better cleaning. Since the bristles are just 1 micrometer thin at the top, it allows them to reach deep into the grooves, central fossa region, and periodontal pockets, sweeping away food and plaque to avoid cavities and gingivitis.
The folding travel toothbrush is perfect for travel because of its compact folding design. I know how limited space can be when you travel, so having a folding toothbrush can really save some space.
Don't forget to "wish for" your sample. You can purchase your own on mouthwatchers.com.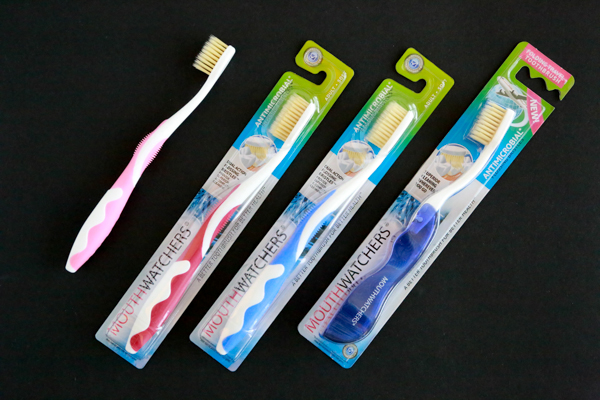 Green Goo
Green Goo First Aid is an herbal power packed formula that helps to soothe and moisturize, while NATURALLY aiding the body's healing abilities. The proprietary blend is the first defense for cuts, blisters, sunburns, poison ivy, and dry and cracked hands and feet. It also helps to relieve the itch and sting of insect bites. This one product alone can replace over 20 first aid products.
Green Goo started as a family business but even in their growth they've stayed true to their roots. They also give a percentage of the profits to people in the communities that make these salves possible.
Applying Green Goo is easy to apply and a little goes a long way. It absorbs quickly so as to not leave your skin oily or wet.
I enjoy the herbal scent and love that I can smell the lavender essential oil.
Don't forget to "wish for" your sample. You can purchase your own at greengoohelps.com or Amazon.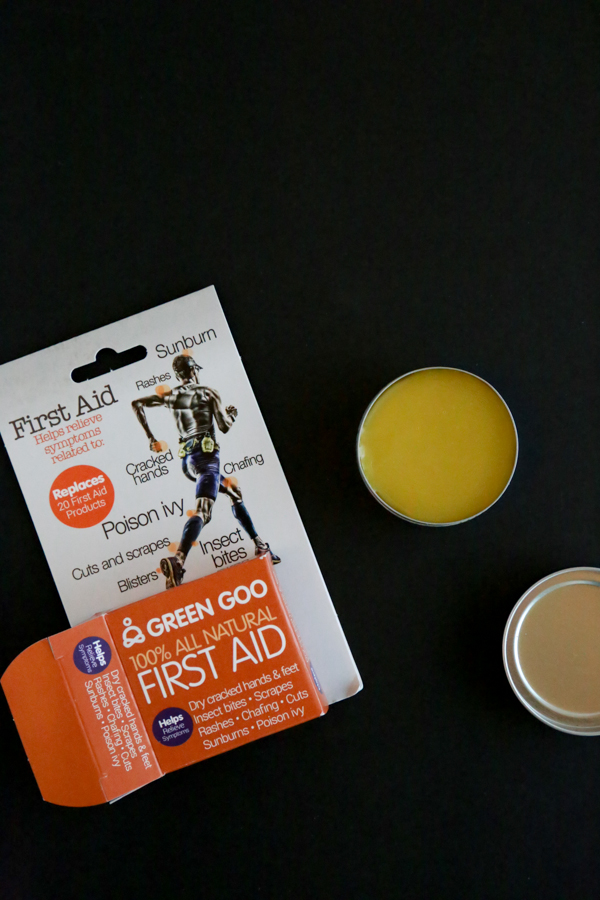 Routine Deodorant
Ethically crafted with the health of the planet as a priority, routine was created by sisters Neige and Pippa at the base of the rocky mountains in beautiful Calgary, Canada. With multiple formulas and scents, there's a natural deodorant for every body type. There are 3 formulas: original, vegan and sensitive.
Unlike a traditional deodorant, routine is applied with the fingers. This methods eliminates the possibility for bacteria from your armpits contaminating the product. Each jar lasts 3-6 months with regular use and is good for 12 months after opening.
Don't forget to "wish for" your sample. You can purchase your own on Amazon.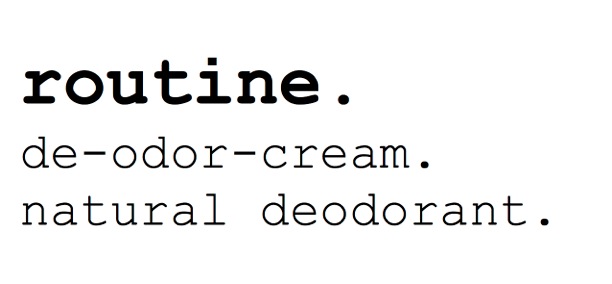 Flash Giveaway Only Brands
Baby K'tan, LLC
The Baby K'tan SmartGear Diaper Bag is a one-of-a-kind bag featuring a built-in wetbag lined with a unique anti-microbial medical-grade FDA approved nylon. What's unique about this bag is that the pocket is resistant against the growth of germs and odor causing bacteria, and is totally washable and food safe. With a total of 12 compartments, 3 of which are anti-microbial pockets, there are plenty of compartments to hold all your gear. And while it is essentially a diaper bag, it's still a great bag for travel, even if you don't have babies anymore! And that's why I love it. It's stylish, it's practical, and it's a great multipurpose bag!
Baby K'tan is best known for their Baby K'tan Baby Carrier, a wrap without the wrapping for newborns and up developed by a mom whose son was born with Down syndrome.
You can purchase your own on Amazon.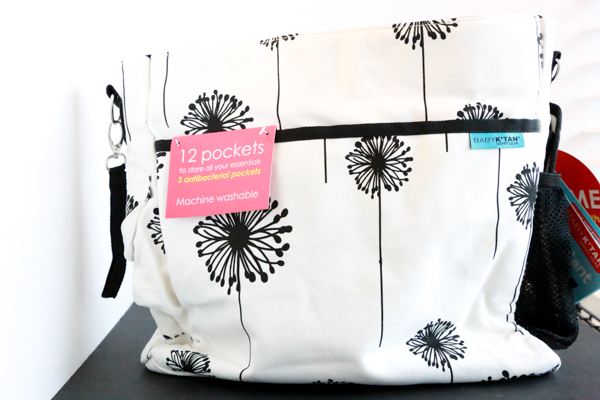 RevoMax
The Insulated Stainless Steel Flask with Twist Free Cap from RevoMax performs 50% better than other products in its category. What sets this insulated stainless steel flask apart from its competitors is its ease of use. RevoMax Twist Free Flask is the world's only vacuum insulated flask which can be fully open/securely locked in one second with just one hand.
It's perfect for travel, while working out, on a run, etc. I love that I can open and close it easily with just one hand.
You can purchase your own on Amazon.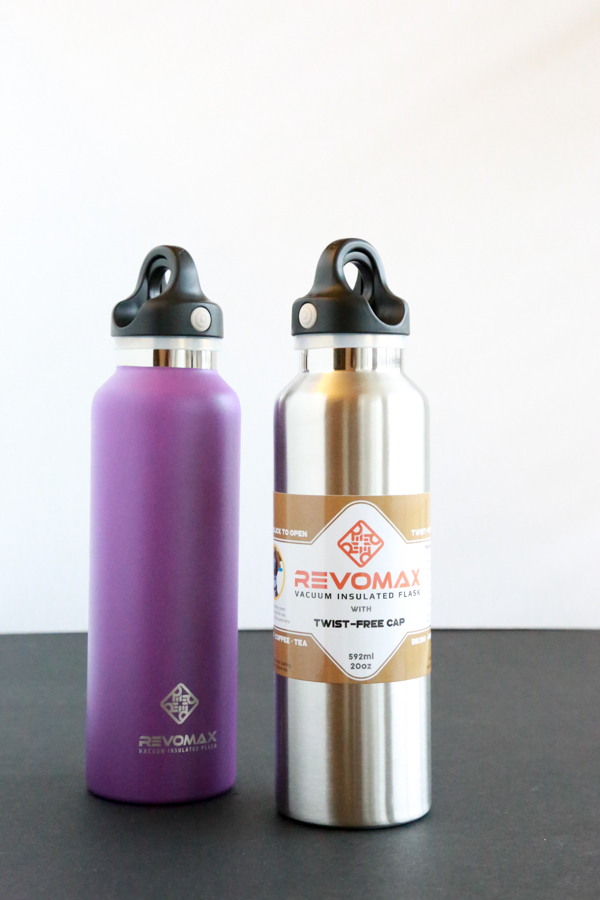 Which brand are you most excited about? Don't forget to RSVP so that you can be entered to win the grand prize basket filled with product from participating brands. Go ahead and grab your buddy and "wish for" the products you want to try the most. Once you RSVP, you'll have access to the calendar so that you won't miss out on any of the great samples being offered.
Happy sampling, y'all!