These Homemade Vitamin C Gummies are a great way to get a little more Vitamin C into your child's diet every day.
Made with real ingredients, these Homemade Vitamin C Gummies can be consumed as an addition to the child's lunch box, as an after school snack or even as a special dessert after dinner.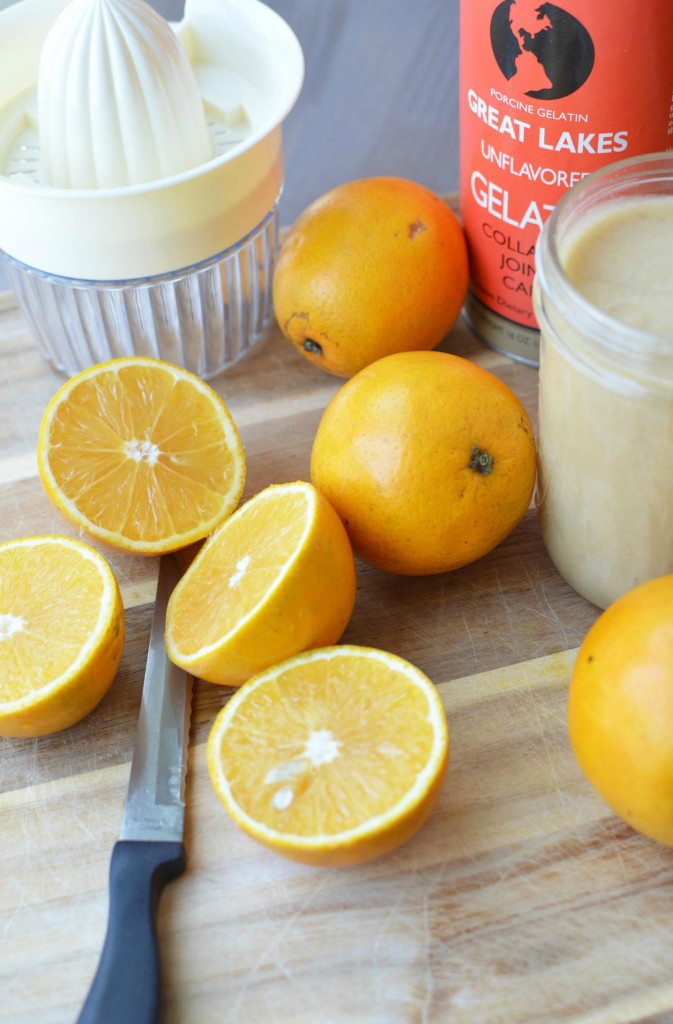 What's great about these Homemade Vitamin C Gummies is that you know exactly what ingredients are used. There are no hard to decipher, 25 letter ingredients to sift through in the ingredient list.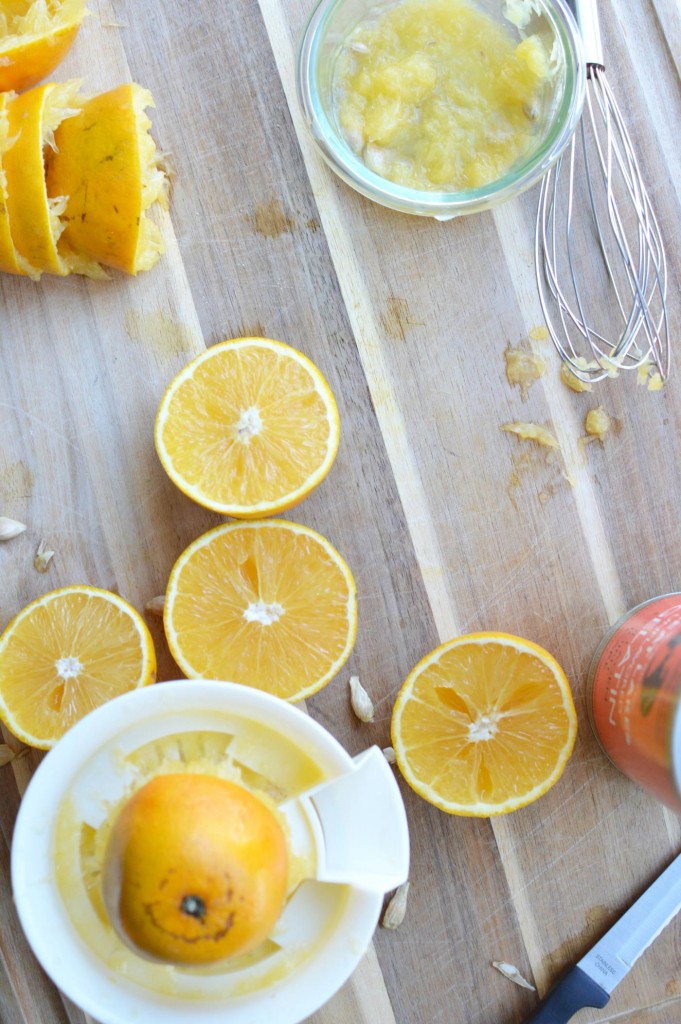 You may have to order some of the ingredients through Amazon if you can't find them in your local health food store. But if you have Amazon Prime, enjoy that free 2-day shipping.
Homemade Vitamin C Gummies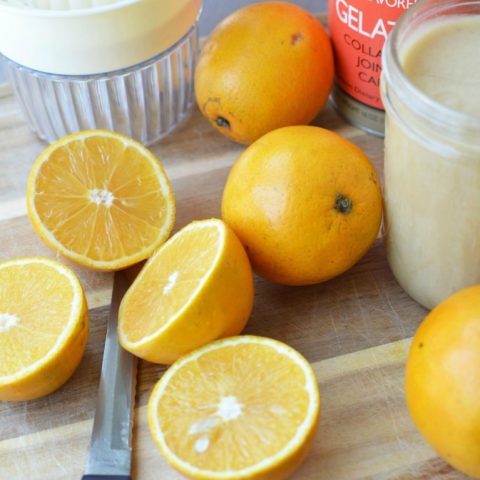 Homemade Vitamin C Gummies
Instructions
Have your molds clean, dry and on a flat plate or tray that easily fits into the refrigerator. If using a glass dish instead of molds, carefully coat the bottom and sides with a thin layer of coconut oil.
Mix the fresh juice and honey together. Stir well to totally dissolve the honey.
Using a medium sized liquid measuring cup, quickly combine ½ cup of the cold fresh juice and honey with the gelatin. Then very quickly mix in the hot water. Add in the rest of the cold juice, completely mix and then pour into the molds.
Chill for at least 20 minutes before trying to remove from the molds.
Notes
Special note from Simply Being Mommy Recipe Contributor: This type of super healthy gelatin is very different from what is found in the fruit snacks at the store. Some people and children might experience an increase in bowel movements when first starting to consume the gelatin. We consume these daily, our 3 year old son easily has about between 5 - 10, but he's also had up to about 20 for multiple days in a row and not experienced any shift. Start a little slow with your kiddos and increase from there just to make sure though.
You will want to move through these steps really quickly to ensure you're able to pour all of mixture into the molds before it starts to set. If it does, simply reheat the entire mixture until hot, but not boiling, then pour the rest. This also applies if you make the gummies but they come out with a mealy texture and don't just pop out of the molds.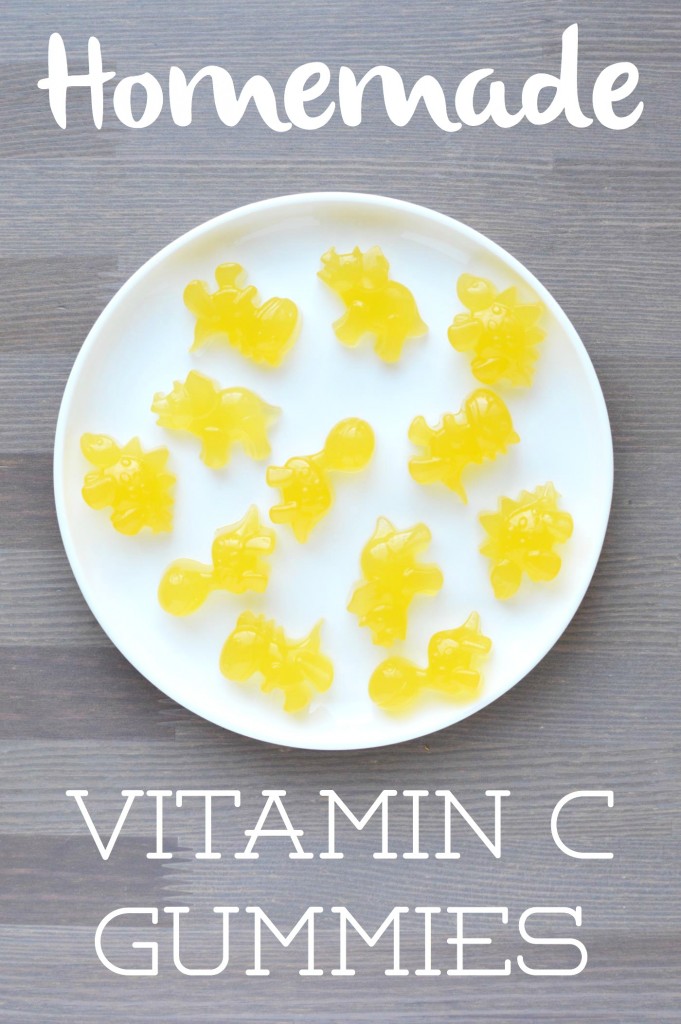 How cute are these Homemade Vitamin C Gummies? With the endless silicone mold options, you could make these in different shapes each time you made them. I know I have two little boys who would be super excited for these adorable Homemade Vitamin C Gummies shaped like little dinosaurs.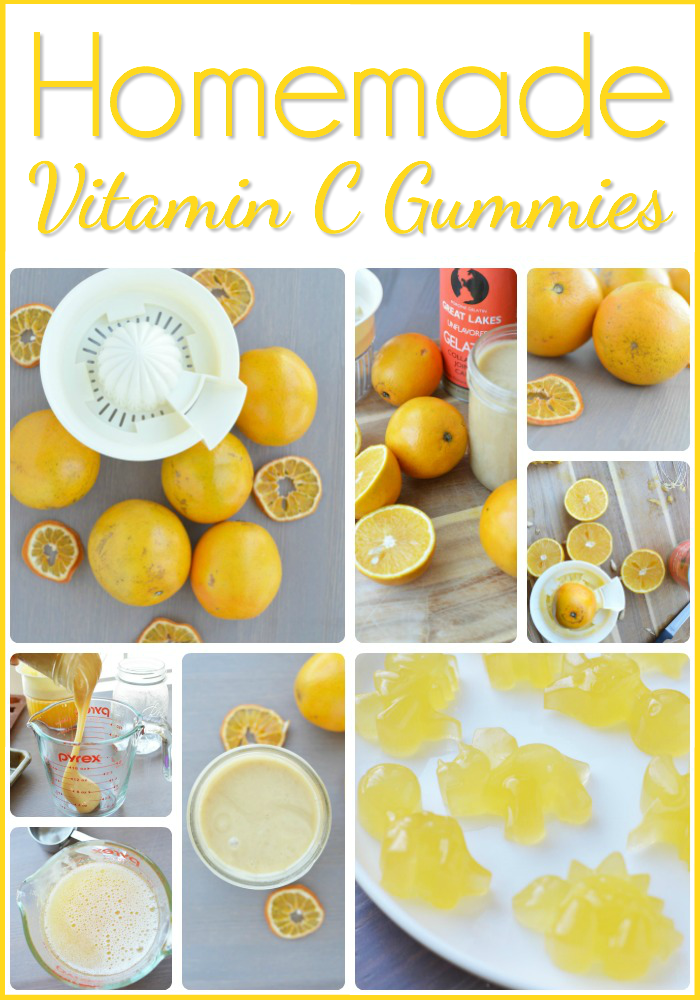 Don't have all the supplies or ingredients you need to make these Homemade Vitamin C Gummies, use this handy little widget to order your supplies and have them delivered right to your door.
To store the Homemade Vitamin C Gummies, place in an airtight container and store in the refrigerator for up to two weeks. You can also freezer for up to two months. When ready to use, simply thaw and enjoy.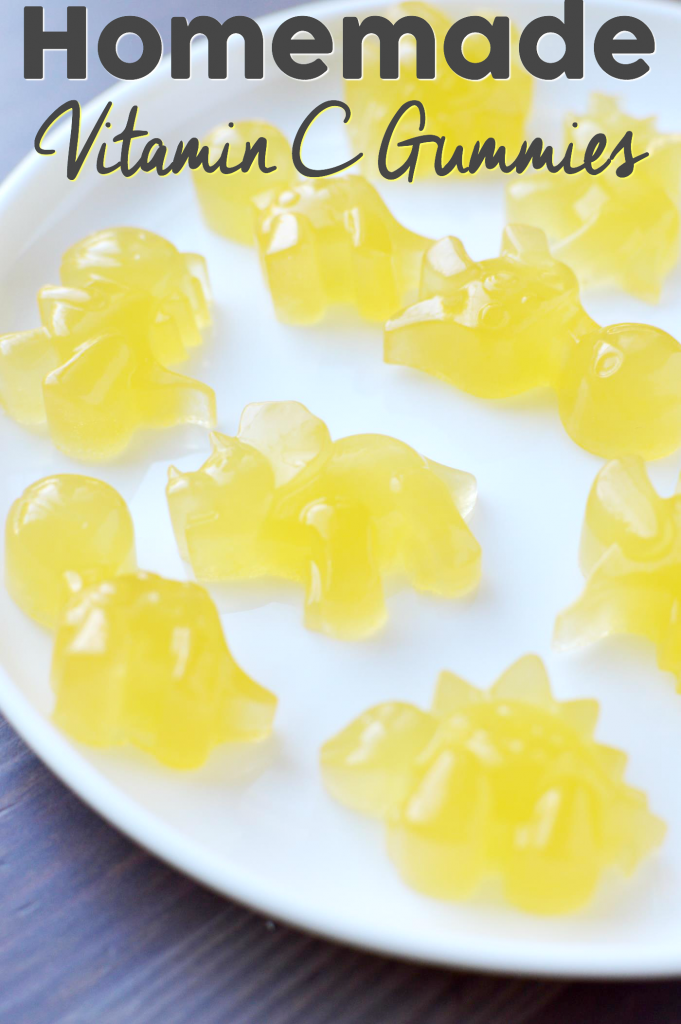 Do your children love gummy snacks? If so, I think they'll love these Homemade Vitamin C Gummies!