Imagination lives here, and fantasy too! That's why we were so thrilled when our family was selected to throw a Disney Kids Preschool Playdate. A big box containing everything we'd need to throw a super fun celebration arrived from decor to treats, and party favors to entertainment.
When looking through all of the fun, I really wanted to share what I love most about Disney days with our guests. My challenge: How can I bring the fun of Walt Disney World to our backyard?
So I made a list of all my favorite things: castle selfies, Dole Whips, princesses, and a mouse.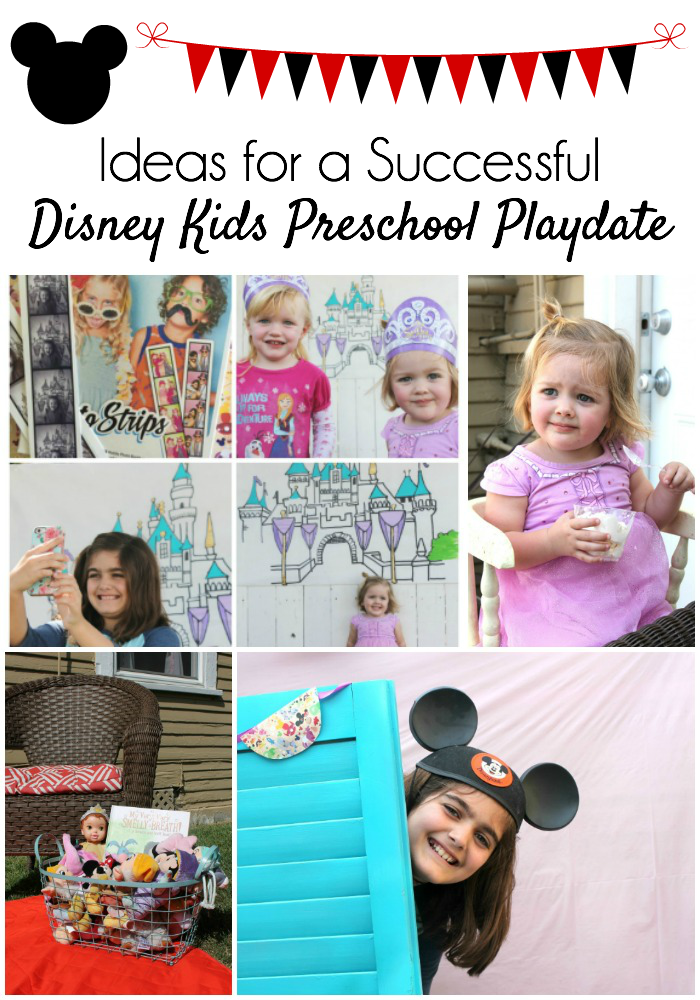 Disney Kids Preschool Playdate
There's so much to share with you about our playdate!
Castle Selfies
The iconic castle made for some great photo op's and fun party favors! With a projector and white butcher paper, I made up a little castle backdrop. But the extra magical fun came with HP Photo Strips, included in our box of goodies.
Using the Pocketbooth app free download included in my HP Photo Strips, party guests were able to snap photos and send them to my printer. The perforated strips made for easy distribution.
Dole Whip (Ice Cream)
The pineapple soft-serve treat is a must-have when I visit Disney. There's nothing like baby's first Dole Whip!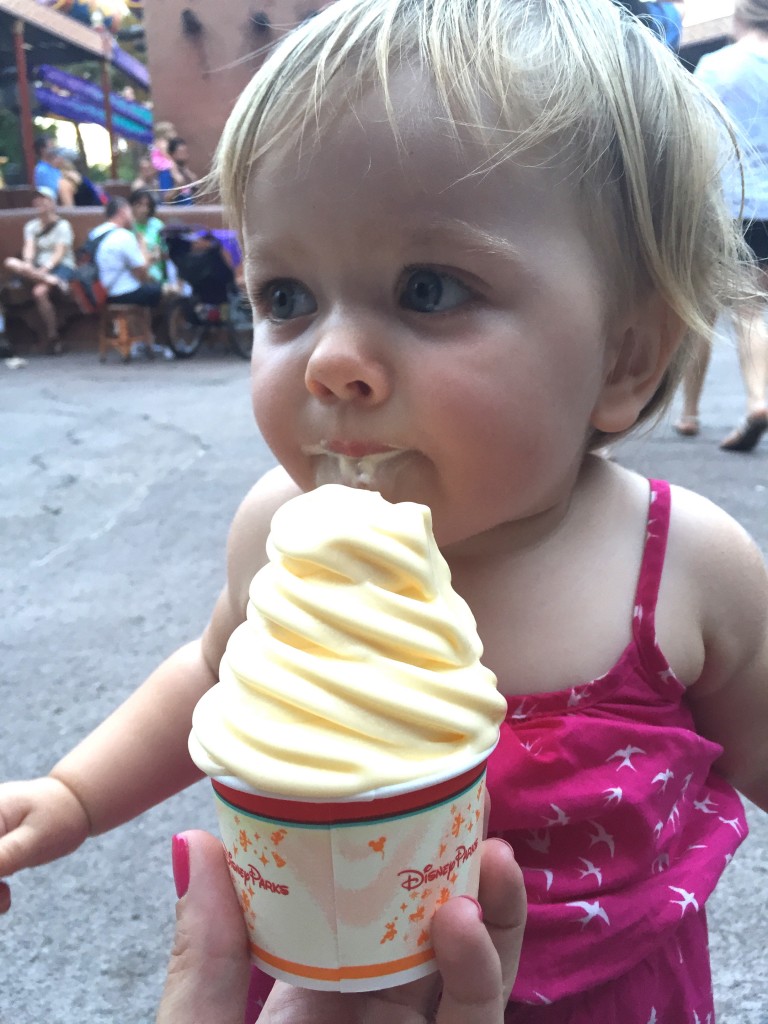 I shared my Dole Whip inspired ice cream with guests, and can't wait to share it with you!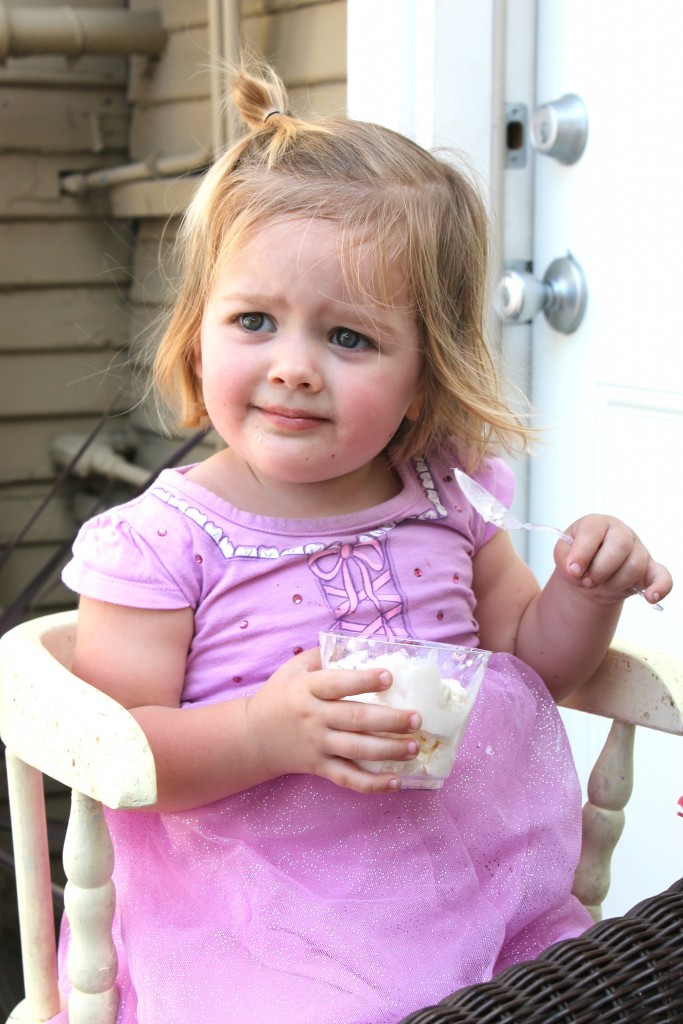 Princesses
Thanks to "I Love to Create," our little princesses made paper bag puppets using printables from their favorite Disney Junior characters. In addition to bags, we used markers, glue, and Tulip's Confetti Glitter Fabric Paint. It makes for great pixie dust!

While letting their puppets dry, we took a story break and read "My Very, Very Smelly Breath" a scratch and sniff book provided by Banfield Pet Hospital. Snuggling with a stuffed friend makes story time even sweeter.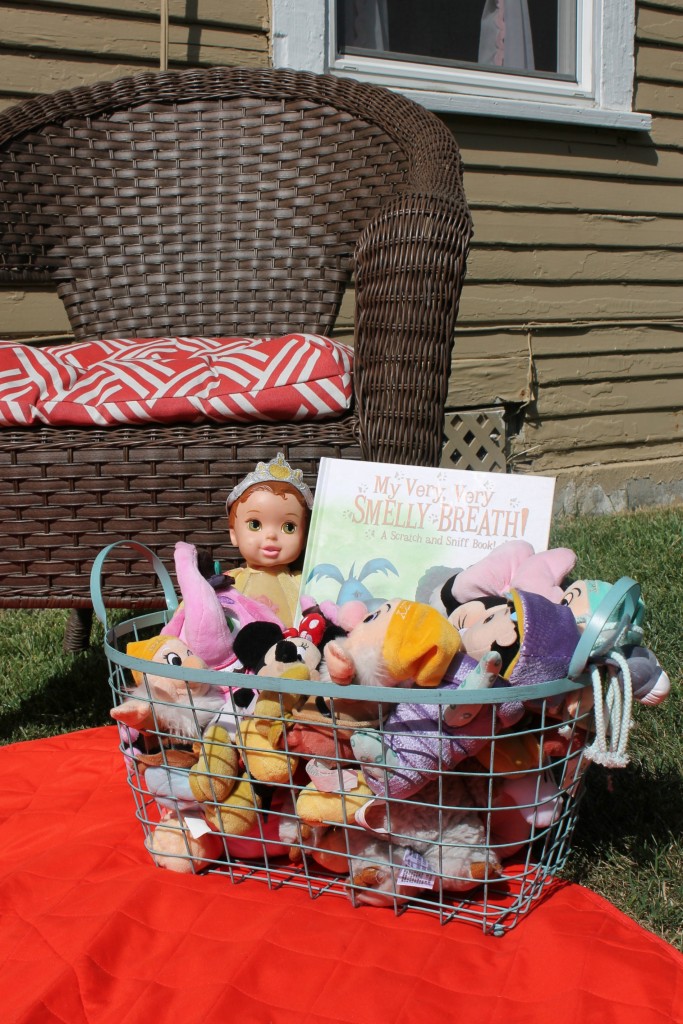 After story time, we were ready for a puppet show. In addition to puppets, our stuffed animals came to perform. And my husband mocked me jumping out of the car to nab those shutters from a neighbor's trash! Perfect puppet theater!
We also had fun playing a Disney Characters Charades game. Each player took turns selecting a card and putting it up on their foreheads (no peeking!). Others had to act out the characters to try to get the player to guess correctly. Loved how easy it was to pull this one together!
And a Mouse
Walt Disney was quoted as saying, "I hope we never lose sight of one thing—that it was all started by a mouse."  Something so small became something much larger, thanks to hard work, great ideas, and pixie dust. With our Disney Kids Preschool Playdate, I strived not to overplan, to let my little mice transform the fun.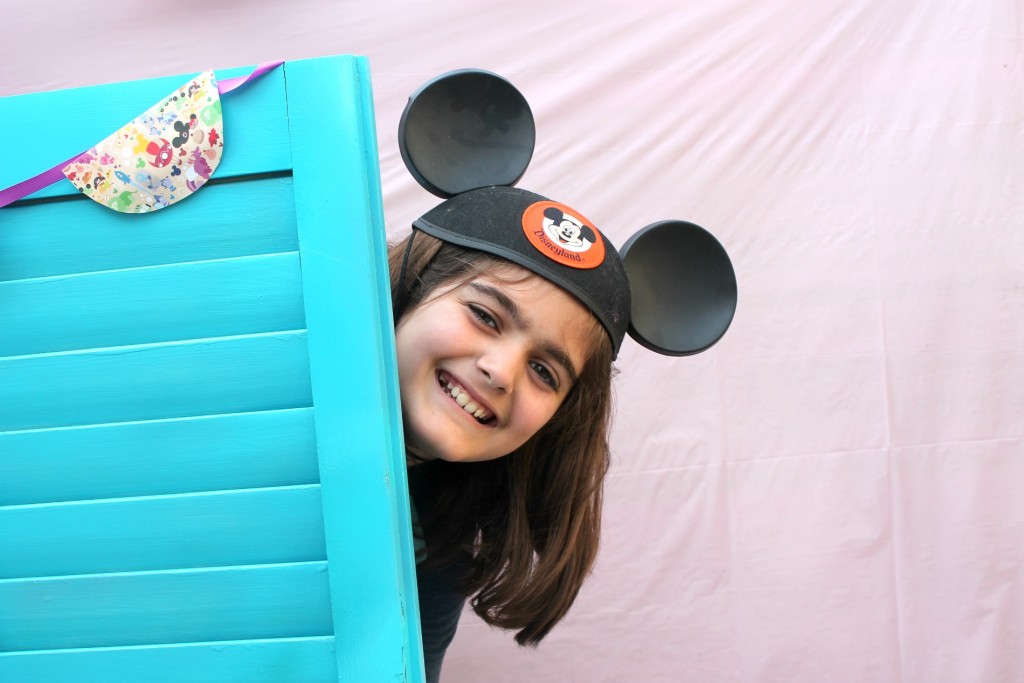 After guests had their fun and were ready for nap time, there were lots of fun party favors to distribute. Glad's Frozen-themed sandwich bags made for extra adorable party favors. I am mildly obsessed with the Disney World maps included in our boxes, so I copied them to make bag toppers. I love the way they turned out!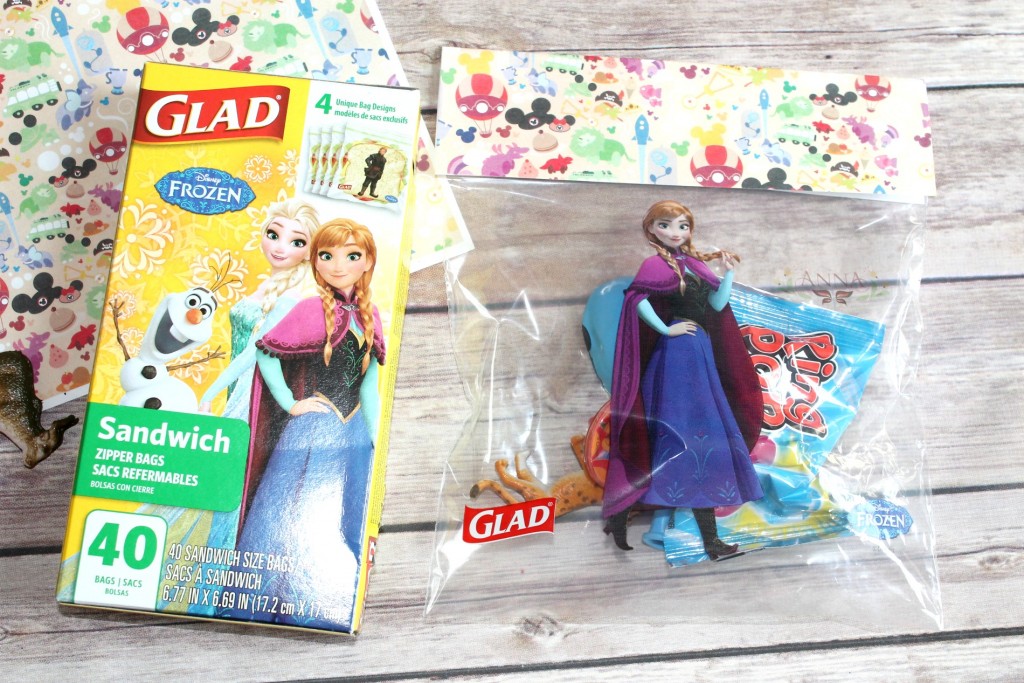 We had such a blast celebrating our Disney Side with our fellow princesses at our Disney Kids Preschool Playdate. You can follow along with other playdate hosts by checking out the #DisneyKids hashtag on your favorite social media channels.
Castle selfies, Dole Whip, princesses, and a mouse, that's what makes it a Disney Day for me. I'd love to know your favorite elements of a Disney Day! Share them with us in the comments.