Vacations definitely aren't cheap. But there are ways to save. Find out why choosing Extended Stay American can help you stretch the vacation budget.
Over the spring break vacation, my family partnered with Extended Stay America and they hosted our stay at one of their properties in Dallas. During our stay I noticed some features and perks that helped to extend our vacation budget. So I wanted to share my reasons why choosing Extended Stay America can stretch the vacation budget.
I'm all about stretching that budget!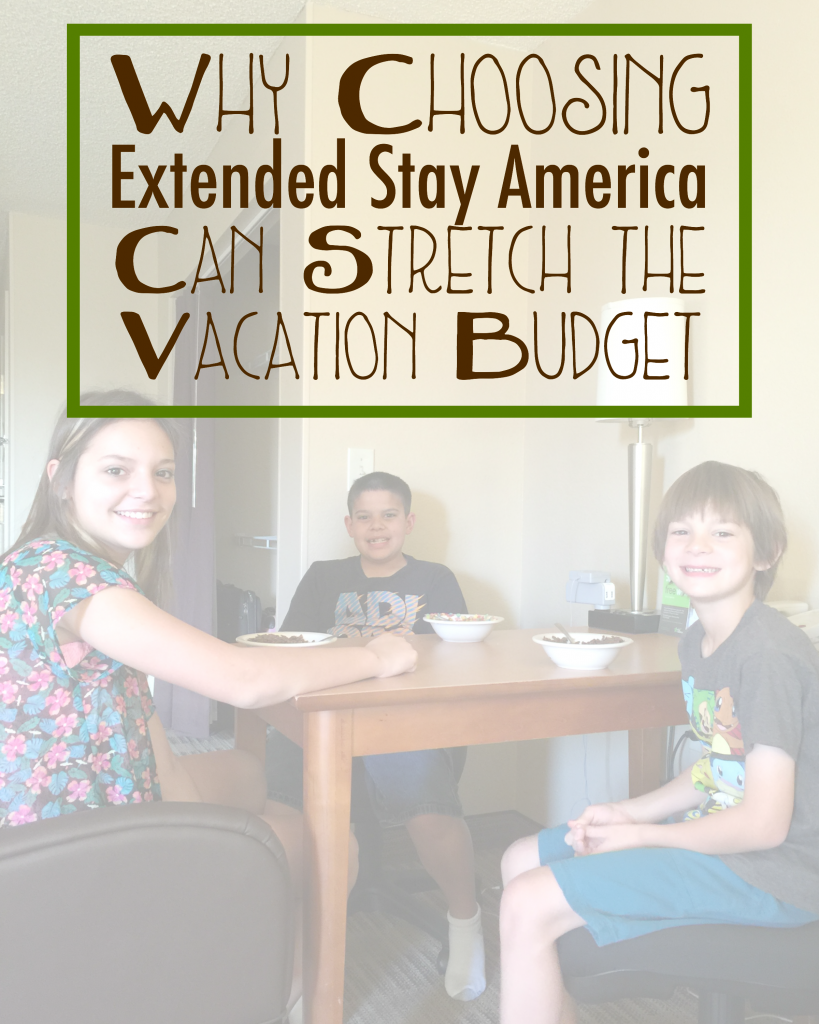 Why Choosing Extended Stay America Can Stretch the Vacation Budget
In room kitchenette: Food is a huge part of a vacation budget for us as a family of five. With the fully equipped in room kitchenette, we were able to prepare a hot breakfast most mornings. Even when we didn't have a hot breakfast, we were able to enjoy a bowl of cereal thanks to the cold milk in the refrigerator. Although the appliances are miniature versions of what you probably have in your home, they get the job done.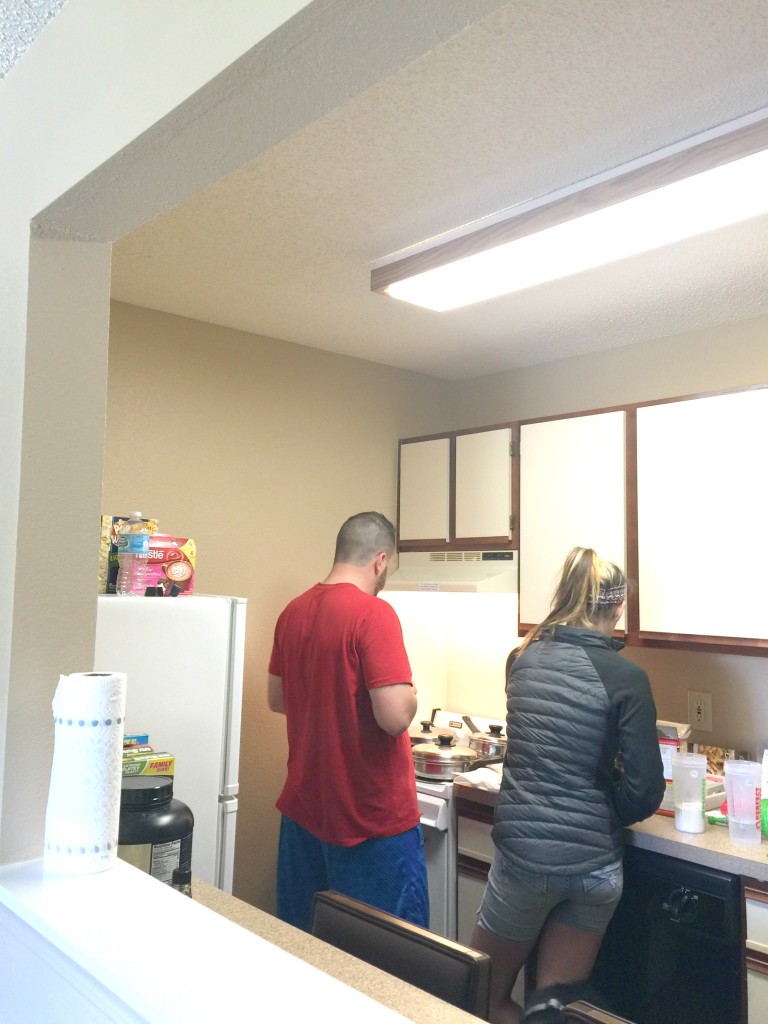 Affordable Room Rates: Depending on where you stay, lodging can take up a huge chunk of your vacation budget. We stayed in a two bedroom suite with two queen beds and one sleeper sofa. It was large enough for all five of us, plus the dog. The room goes for about $135/night. If you can forego some of the luxuries of some of the higher priced hotels, you'll save quite a few bucks by booking your stay at Extended Stay America.
Extended Perks: Extended Perks is Extended Stay America's loyalty program. Member benefits include 15% off next stay sign up bonus (so make sure you sign up before you book your stay), exclusive weekly hotel offers, preferred hotel status, plus discounts on hundreds of other top brands.
Free WiFi: During our down time I was able to sneak in some work. Normally I would pay around $10/day or more for access to WiFi. I was able to save that money so that I could stretch the vacation budget even further.
Free Grab and Go Breakfast: If you don't have time to prepare breakfast in the room, there is a small selection of grab and go breakfast items in the lobby. It includes options such as your choice of fresh fruit, a variety of breakfast bars and muffins, hot cereal, coffee, and tea.
Pet Friendly Rooms: We have a 2 year old Black Lab and it was nice being able to bring him on vacation with us. With the pet friendly rooms available at the hotel, it's easy to bring your furry friend along for the fun. There is a small charge for pets, but it's considerably cheaper than we have had to pay when we board him at a local kennel. The hotel staff will place a magnet on the door that notifies all cleaning personnel that there is a pet inside. We opted out of cleanings when the dog was there alone by notifying the staff each morning.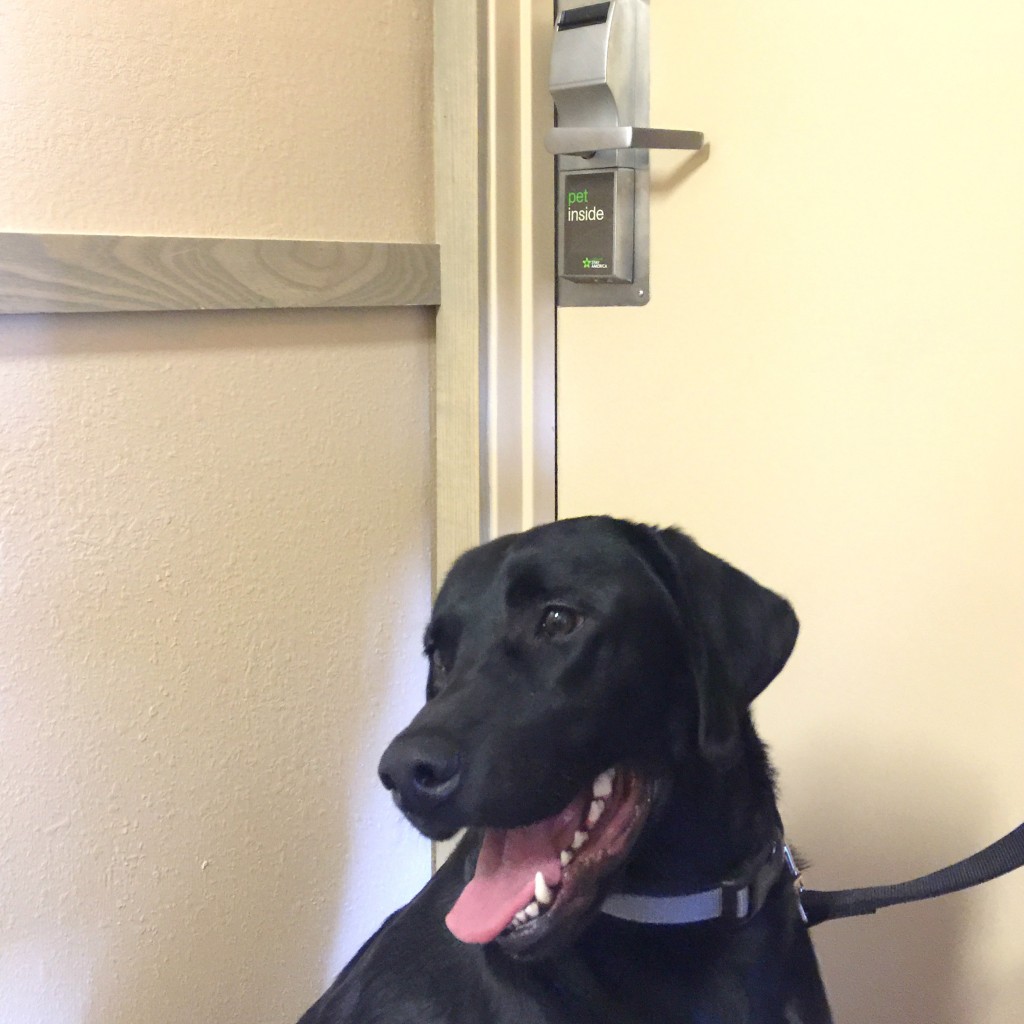 Shuttle Service: Depending on the property you choose, you may be able to use the hotel shuttle for back and forth trips to local stores and restaurants. This can cut down on the amount of gas you use, therefore stretching the vacation budget just a bit further.
We love to travel and we like traveling often. That means we have to watch our budget carefully to ensure we get the best experience possible each and every time. Traveling gets expensive, but with planning and research, you can enjoy a fabulous vacation while still staying within your vacation budget.
Go ahead and book your stay now!
Do you have any tips that help you save money while you're traveling?