If you're looking for something a little different to throw on the grill, try out this Tart Cherry Grilled Steak! It's perfect for spring and summer grilling.
It's barely spring and we've already pulled the grill out and put it use. There's something so cathartic about sitting on the back patio with my family, talking with each other and smelling whatever is cooking on the grill. If you like grilled food too, I think you'll love this Tart Cherry Grilled Steak.
Seriously, y'all. I mean…really. It doesn't get any easier than that, now does it? I love how stinkin' easy this dish is to make. Easy, peasy is my kind of meal.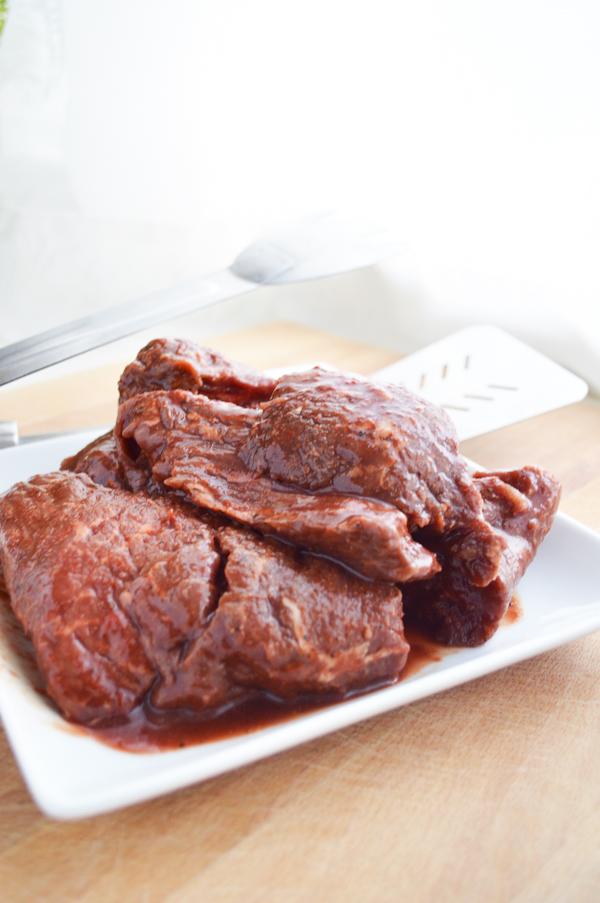 How delicious does this Tart Cherry Grilled Steak look before it's even cooked?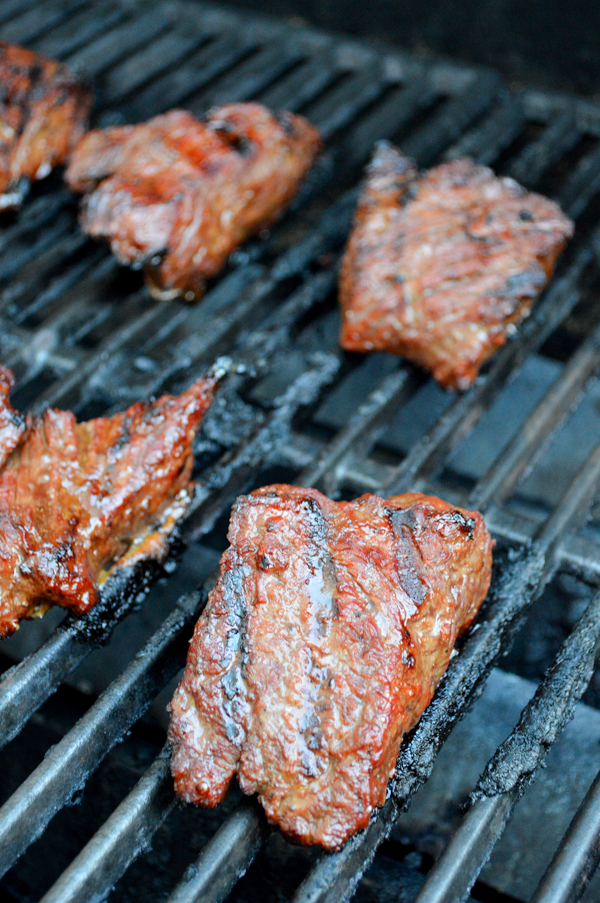 Those grill marks, y'all! I just love everything about this Tart Cherry Grilled Steak; the minimal ingredients, how easy it is to prepare, how darn gorgeous it looks on the plate.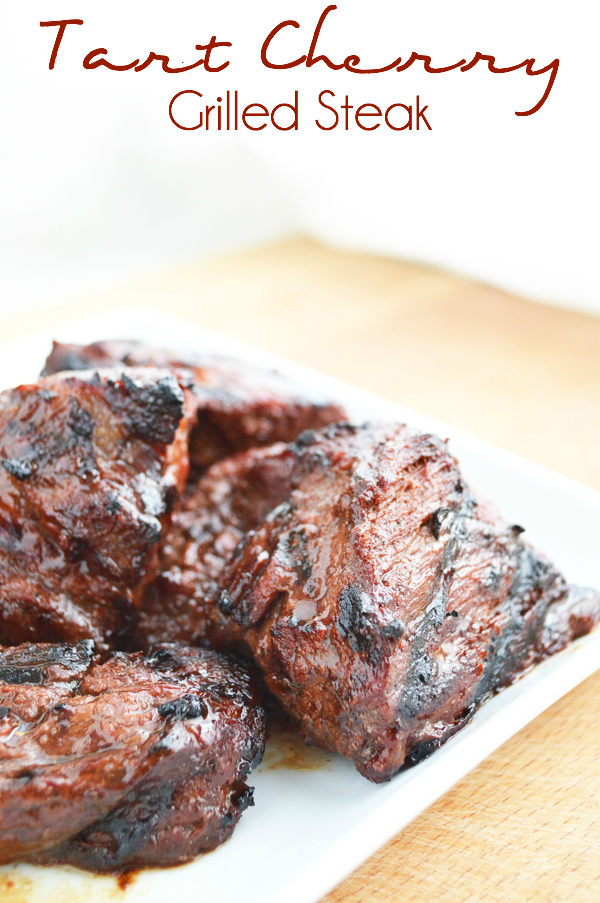 If I could, I would share with you. But since I can't, you'll have to fire up the grill and make your own Tart Cherry Grilled Steak!
I didn't specify a yield in the recipe because it depends on how much steak you actually buy. And for the time, it's going to depend on how much you like your steak cooked. If you like it more rare, it will of course take less time than if you like it well done.
What would you serve as a side dish with this Tart Cherry Grilled Steak?
Tart Cherry Grilled Steak Recipe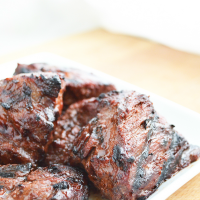 Tart Cherry Grilled Steak
Total Time:
4 hours
15 minutes
This grilled steak is perfect for spring and summer grilling.
Ingredients
1 to 2 pounds grilling steak tips
¼ cup tart cherry syrup (we get ours in the refrigerator section at our heath food store -- a high concentrate tart cherry juice could also work.)
1 teaspoon sea salt
1 teaspoon paprika
dash of A1 or your favorite steak sauce
Instructions
Trim the meat as needed and then place into a medium zip close bag. Add the salt, paprika, A1 and tart cherry syrup, mix all around to coat the meat. Carefully press all of the air out of the bag and seal closed.
Refrigerate for 4 to 36 hours. About 30 to 60 minutes before planning to grill, place the meat on the counter to rest.
Heat the grill to about 400 degrees. When hot, carefully place the meat on and quickly sear each side. Cook for about 2 minutes per side before removing. The actual cook time for your meat will really vary depending on the size and thickness of each piece. Keep a close eye on everything to ensure it is not over cooked.
Nutrition Information:
Yield:

6
Serving Size:

1
Amount Per Serving:
Calories:

337
Total Fat:

17g
Saturated Fat:

0g
Trans Fat:

0g
Unsaturated Fat:

0g
Cholesterol:

125mg
Sodium:

482mg
Carbohydrates:

5g
Net Carbohydrates:

0g
Fiber:

0g
Sugar:

4g
Sugar Alcohols:

0g
Protein:

40g