This post brought to you by Folgers. The content and opinions expressed below are that of Simply Being Mommy.
I don't know about you, but I could probably buy a small mansion with all the money I've spent on my favorite coffee drinks while out and about. That might be exaggerating just a little, but you get my point — it's a lot. It wasn't until I tried making my favorite coffee drinks at home that I realized it's so easy! The Hot Fudge Frappe recipe that I'm sharing today is ready to drink in under 10 minutes, y'all. And did I already mention it's pretty darn yummy?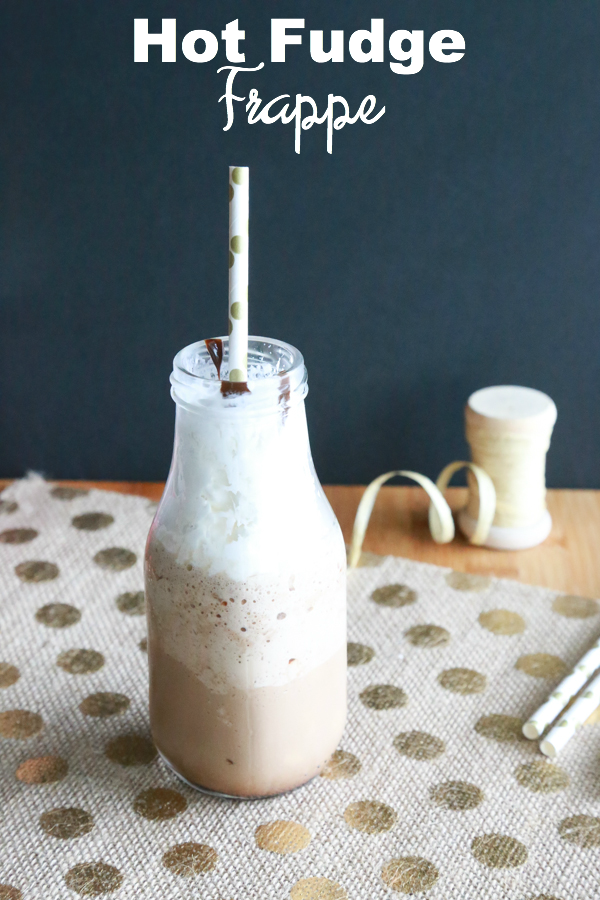 Because I use instant coffee, I don't have to wait around for the coffee to brew. This Hot Fudge Frappe is perfect when you're running short on time but still want something tasty and absolutely delicious before heading out.
Hot Fudge Frappe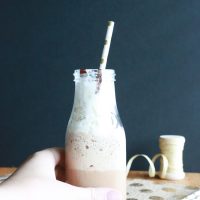 Hot Fudge Frappe
Skip the barista and be your own. This delicious Hot Fudge Frappe recipe doesn't disappoint.
Ingredients
1 teaspoon Folgers Classic Roast Instant Coffee Crystals
1 tablespoon hot water
1/3 cup half and half
2 tablespoons hot fudge topping, plus extra for topping
1/4 teaspoon pure vanilla extract
3/4 cup ice cubes
whipped cream, for topping (optional)
Instructions
Chill glass or bottle in freezer.
Dissolve instant coffee crystals into hot water; stir until dissolved. Combine coffee and half and half in a blender and mix together. Add hot fudge topping, vanilla, and ice cubes. Pulse in blender until you reach the desired consistency. If needed, you can add more ice cubes.
Pour mixture into the chilled glass or bottle. Top with whipped cream and drizzle with the extra hot fudge topping.
Nutrition Information:
Yield:

1
Serving Size:

1
Amount Per Serving:
Calories:

507
Total Fat:

29g
Saturated Fat:

14g
Trans Fat:

0g
Unsaturated Fat:

13g
Cholesterol:

135mg
Sodium:

227mg
Carbohydrates:

29g
Net Carbohydrates:

0g
Fiber:

1g
Sugar:

17g
Sugar Alcohols:

0g
Protein:

30g
I love this Hot Fudge Frappe, more than I probably should, so I made this recipe where it only makes a single serving. I did this as a favor to you so that you would NOT drink all the servings like I did. I know, you're welcome.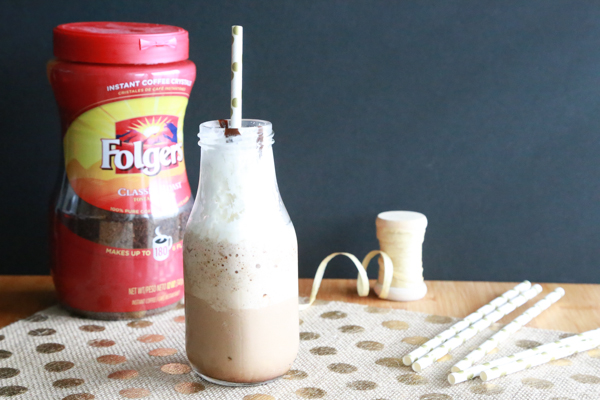 If you're serving a crowd, the recipe can easily be adjusted depending on how many servings you need. Need two Hot Fudge Frappes, double it. Need three Hot Fudge Frappes, triple it. If you're serving more than that, you may need a bigger blender.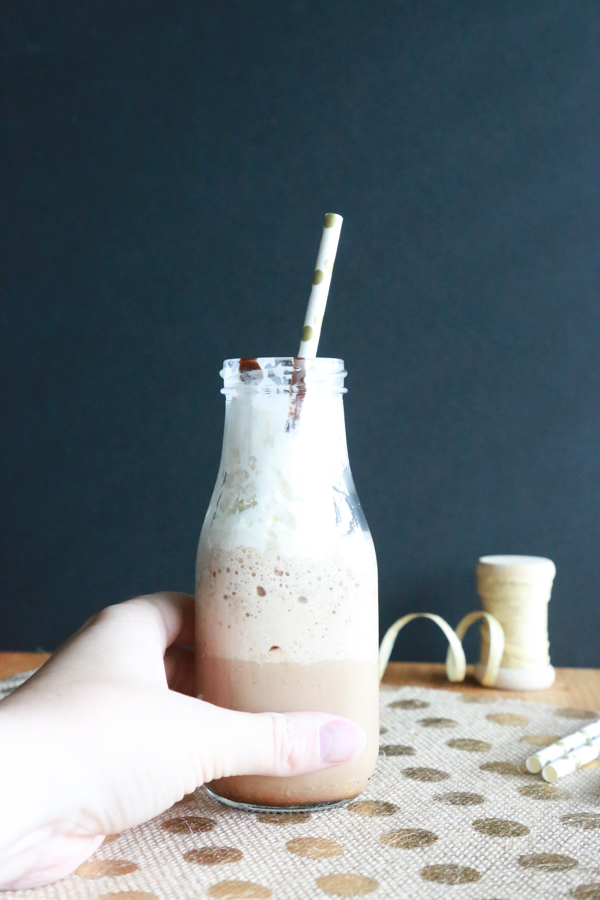 When making my own favorite coffee creations at home, it's so easy using Folgers instant coffee. Since I don't have to use a coffee maker, or a coffee filter or coffee grounds, it's super simple and the clean up is minimal. Just use a small bowl to combine your hot water and coffee crystals to make coffee.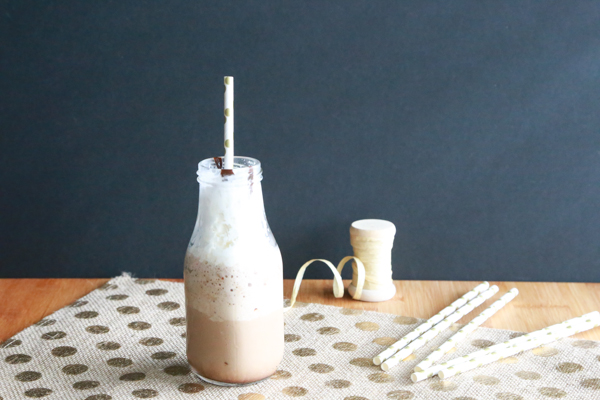 I like drinking my Hot Fudge Frappe in a cute little milk bottle with a decorative paper straw, but I've also been known to drink it straight from the blender container when no one was watching. So, there you have it. Drink it however you want to.
Do you have any favorite coffee drinks? Have you tried making them homemade?
Check out these Folgers Recipes to see other ways to use instant coffee.